Following Boris Johnson's advice on Monday that the public should curtail "non-essential" contact, the proprietors of pubs, restaurants, museums, art galleries and theatres joined the travel industry on a cliff-edge, facing the prospect of laying off staff and being unable to pay rent and suppliers.
Gatwick airport announced on Tuesday it had cut 200 jobs in a bid to protect the business, a day after Virgin Atlantic asked staff to take eight weeks of unpaid leave and grounded most of its flights.
Sunak's bailout on Tuesday night, hours later, will come as welcome relief to many – though others may find even £330bn does not go far enough.
Here are some of the industries brought to their knees by Covid-19 – and what it means for all of us.
Hospitality – 2.3m employees
Most of us won't see the inside of a pub, bar or restaurant for a while.
To make matters worse, the Association of British Insurers said in a statement on Tuesday that "the vast majority" of businesses would not have purchased insurance that would cover them in such a scenario, even if establishments were ordered to shut their doors.
Sunak's announcement of a package of loans and grants available to small firms in the retail, hospitality and leisure sectors came with hours to spare for some.
Mark Laurie, director of the Nationwide Caterers Association, which represents independent street food sellers and event caterers, said many small business owners would have been forced to make calls on the future of their livelihood on Tuesday night.
"It's brutal," he told HuffPost UK. "Parts of the industry have fallen off a cliff and there is no end in sight. We need immediate support and help.
"For many of these smaller businesses, there is no point in continuing because they have no idea when they're going to be able to trade again. They can't pay wages, so people will lose their jobs.
"The reality is many businesses will end up getting mothballed for a year, at best, but many will close entirely.
"I sat with a restauranteur last night who was in tears, because after Boris Johnson's press conference he said he had no choice but to cease trading."
Laurie said many mobile caterers want to do what they can to help others in crisis – including assisting with free school meals, or food deliveries to the vulnerable.
"We're ready and waiting to help, but we don't know if we are going to be able to or not. If we can find some way of earning a living and continuing to supply food, then we can survive the crisis, keep people in jobs and keep businesses solvent.
"But we need to hear from the government about whether that is going to be an option."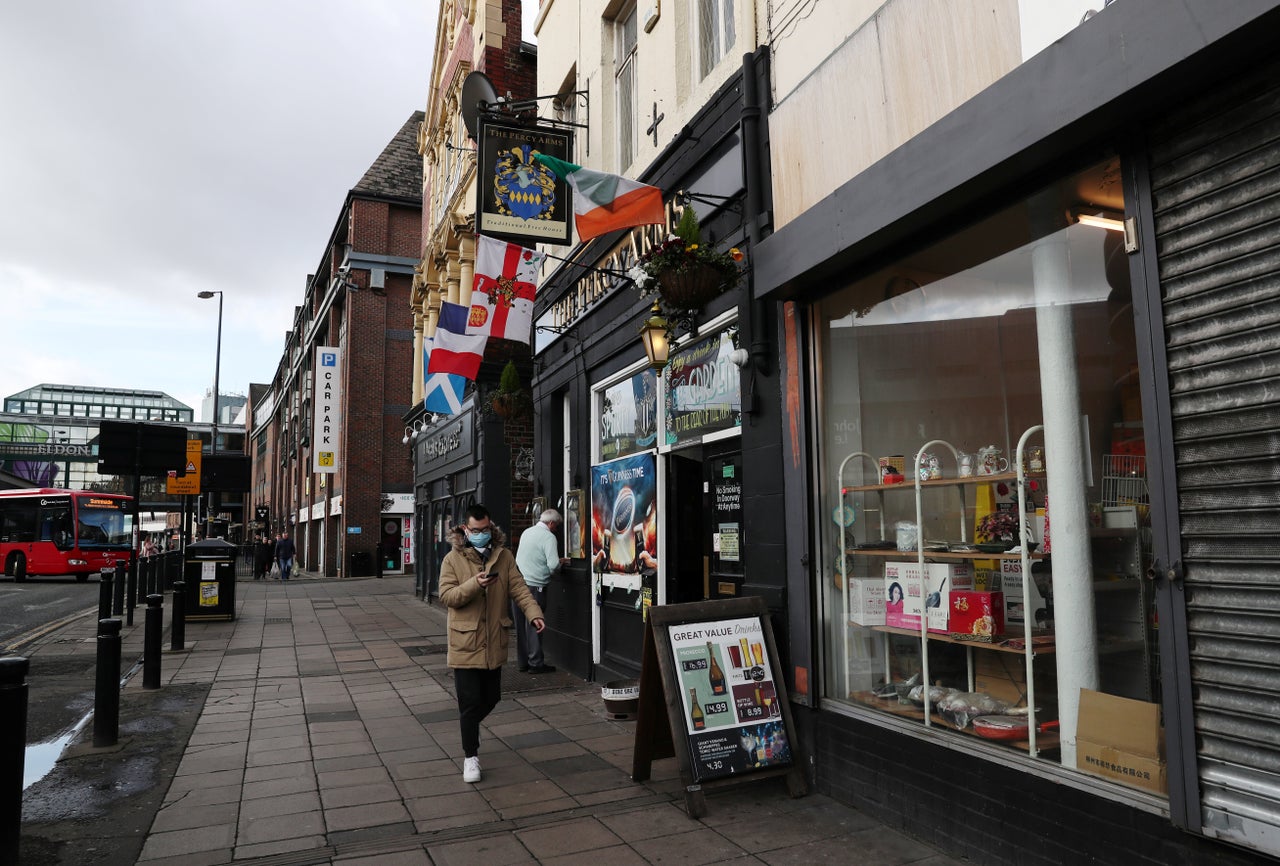 The knock-on effect for the many small businesses who supply larger venues will also be significant.
The UK's distilling sector has been a huge success story in recent years, with many smaller independent retailers benefiting from a rise in popularity of gin.
Industry bodies including the Scotch Whisky Association and the UK Spirits Alliance were celebrating a freeze in spirits duty announced in the budget last week, but now the future looks less certain.
Andrew Griffiths, of Buckinghamshire-based distillery Griffiths Brothers, is one of many who have turned their attention to how they can help others, by using their skills and equipment to make hand sanitiser.
"We deal in 97% alcohol every day, and our alcohol is full of essential oils thanks to the gin-making process," he told HuffPost UK.
"So we're making a trial batch to send to our customers who may not be able to get hold of any, then we'll see how it goes and take it from there."
He added: "We are definitely seeing a downturn thanks to the impact it is already having on pubs – so we need people who still want to enjoy a gin and tonic but can't go out to remember that they can still order from us. We can even deliver to local customers and drop off outside their door if they need us to.
"If people can support us and the government tells us what we need to do to get help, then we're hopeful we can weather the storm."
Entertainment and creative – 2m employees
For those quarantined or self-isolating at home, accessible entertainment in the form of your favourite TV show can be a lifeline.
But the future of many favourites looks shaky, with filming on latest series of popular shows including Line of Duty, Peaky Blinders and Silent Witness suspended or postponed.
A spokesperson for the broadcaster said: "In light of the spread of Covid-19, after much consideration, the producers Caryn Mandabach Productions and Tiger Aspect Productions of Peaky Blinders S6 have postponed filming, and World Productions on Line of Duty S6 have suspended filming, both in consultation with and supported by the BBC."
They added: "We will continue to review all productions on a case-by-case basis and will continue to follow the latest news and advice from the Foreign Office, World Health Organisation and Public Health England."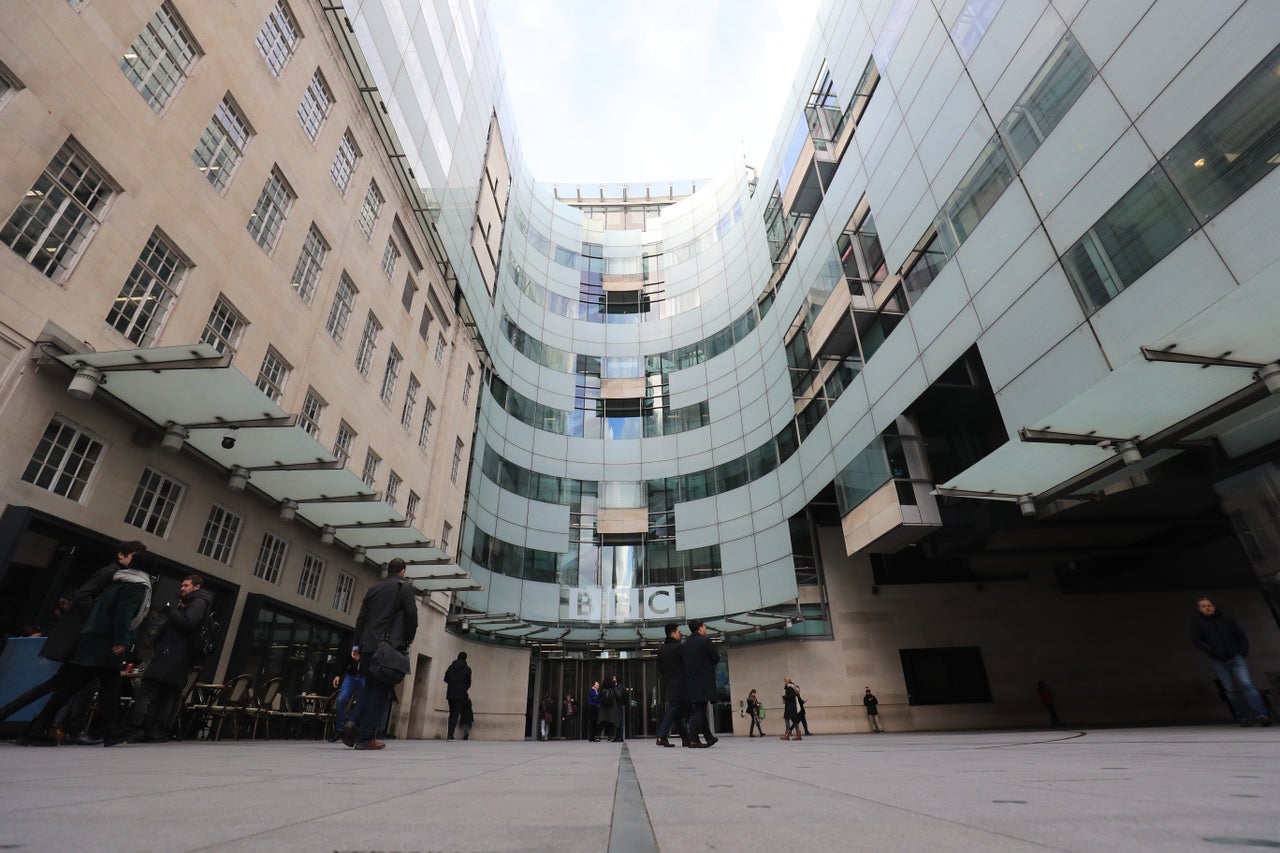 The approach taken by the BBC and its smaller associated production companies is mirrored by many across the country, leading to fears about the impact on freelancers who work for them.
Adeel Amini, a freelance TV producer, said many of his friends in the industry have lost their positions with a week's notice and are worrying about paying the bills.
"There is a massive state of uncertainty for all of us at the moment," he told HuffPost UK.
"It's difficult working as a freelancer at the best of times, and in this industry many people are living hand-to-mouth – your next rent payment is dependent on the next job you have in the diary.
"The anxiety around this might see a lot of casualties for the industry if people decide they can't continue – and it's also highlighted the lack of support within the industry itself for people who may be struggling with mental health. There isn't really anywhere for us to turn."
Trade union Prospect, which incorporated the Broadcasting, Entertainment, Communications and Theatre Union (Bectu) in January 2017, sent out a survey to its freelance members to find out more about the help they might need – through which 97% of respondents said they felt the government was failing them.
Head of Bectu Philippa Childs said: "These findings show that many of these people have already fallen through the net."
Theatres, cinemas and galleries across the country have also been forced to close temporarily, with some attempting to shore themselves up economically by asking customers to "donate" the money they had paid for tickets towards keeping the venues going.
Fitness – 300,000 employees
A cornerstone of many daily routines, a visit to the gym could soon be out of the question, despite the efforts of many facilities to stay open for business.
Barry's announced on Monday that it would temporarily close all of its bootcamps, telling members "the health and safety of our clients always comes first".
Other nationwide chains, including PureGym, are offering people the chance to freeze their memberships if they are worried about exercising in public. PureGym said on its website it would cancel all classes and reduce the number of people it allowed in, on the understanding they stayed two metres apart.
Some smaller facilities, including independently-run yoga studios, are continuing to offer classes remotely, along with personal trainers and other specialists.
Florence Sogga, from Bikram Yoga London, told HuffPost UK: "Normally March is a great time for our studios as people are looking to get healthier and fitter in time for spring, but due to people's concerns, attendance is down around 20%."
Sogga said the company's studios, in which people practice in a heated room, are still open, but classes are operating at 50% capacity to allow extra space between people and those who feel even slightly unwell are urged to stay away.
"A person's local hot yoga boutique is in general probably substantially cleaner than their home," she added.
"We have always taken this to a more extreme level, by pioneering the washing of yoga mats after every single use, and this overly-particular approach comes in handy now."
Manufacturing and construction – 5m employees
With health secretary Matt Hancock appealing for manufacturers who may be able to help make ventilators to come forward, the sector is undoubtedly under extra pressure.
But those on other sites, such as steelworkers, will be required to turn up for work despite many of them being at greater risk of getting the virus.
"Working from home is not possible for the majority of the workforce, and will therefore have to rely on additional staff. For an industry that is already struggling, ensuring enough workers are able to operate and maintain the plants
could be a key challenge for the sector," said union Community in a briefing to MPs.
Italian steel unions have asked the government for a complete halt of operations at all steel and metal companies until March 22 for the safety of their workforce, with some already having downed tools.
"Consideration needs to be given to the impact this decision could have if replicated in the UK, and how the industry and workforce will be supported," Community said.
Meanwhile, many construction sites have been forced to suspend or significantly scale back work, including the new Google headquarters at King's Cross, which later reopened.
A spokesperson for Unite the union said: "We have already had reports of a few sites closing temporarily or reducing the number of workers."
Sport – 1m employees
Dozens of freelance workers, including broadcasters covering sport, said their work had disappeared after events around the world were cancelled or postponed.
Labour MP Tracy Brabin was flooded with responses on Twitter when she asked freelancers to get in touch with her to report their problems, to help her raise the issue with ministers.
Gambling firm Flutter, which owns bookmakers Paddy Power and Betfair, has also issued a profit warning in the wake of last week's events.
If restrictions around mass gatherings and sports events remain in place for months, betting shops could take a hit, leading to mass job losses, union chiefs said.
"[We represent] hundreds of members who work in betting shops across the country, and who will need support throughout the challenge the sector and businesses face over the coming months," Community added.
Social care – 1.8m employees
Workers caring for society's most vulnerable join NHS workers on the frontline, and are at higher risk of becoming ill themselves.
But those on zero-hours contracts risk becoming worse off if they need to self-isolate and may need to apply for welfare help – placing more strain on an already under-pressure system.
Union bosses also want their members to be provided with protective equipment to work with vulnerable people and minimise their risk of becoming ill.
Many councils are putting workers on stand-by to step into front-facing roles – meaning other, less essential services could be temporarily stopped.
Retired social care workers are also being asked to return to employment, and to contact the councils they were employed by if they can help.
Those in charge of independent social enterprises are feeling the strain, too.
Helen Stephens runs two groups for children and older people in Liverpool's Norris Green, offering the chance to learn new skills and meet up with others.
"In terms of self employment, we operate as freelancers providing services on a sessional basis. If the social enterprise isn't delivering any sessions then we won't be getting paid," she said.
"And the longer it goes on, assuming the organisation still has to pay its bills, what little reserves we have may well be drained before we can even think about getting back up and running when all this passes.
"The worst thing though is that one of our regular groups is a group of older women. A lot of them are quite socially isolated and they are devastated at the thought that they can't come to our weekly meet-up.
"Obviously this is a really scary time and the lack of guidance has caused confusion, with some not taking it seriously enough and they're scared about being put into a 12-week isolation because of their age.
"A lot of them are already really struggling with loneliness. I worry as much about the loss of our provision on our service users and the longer term impact on them if we can't recover after this crisis."