Coronavirus is dominating the headlines as the number of cases grows each day.
The UK's death toll has more than doubled in the past 24 hours, with an announcement on Saturday that ten more people had died in England bringing the total number of fatalities linked to the pandemic to 21.
Here are the main developments you need to know today.
A second coronavirus patient has died in Ireland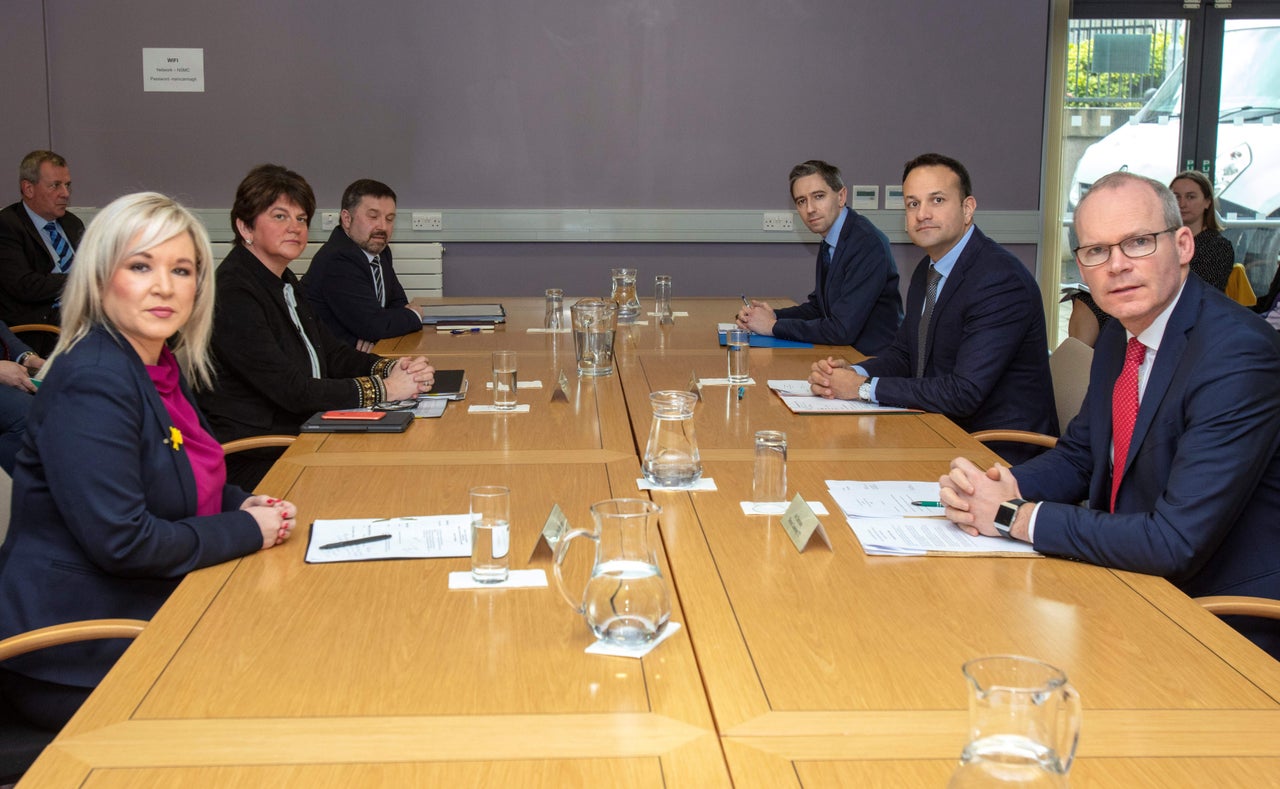 A second person who tested positive for Covid-19 has died in the Republic of Ireland, the Department of Health has said.
Some 39 new cases of Covid-19 were confirmed on Saturday.
Coronavirus cases soar in Italy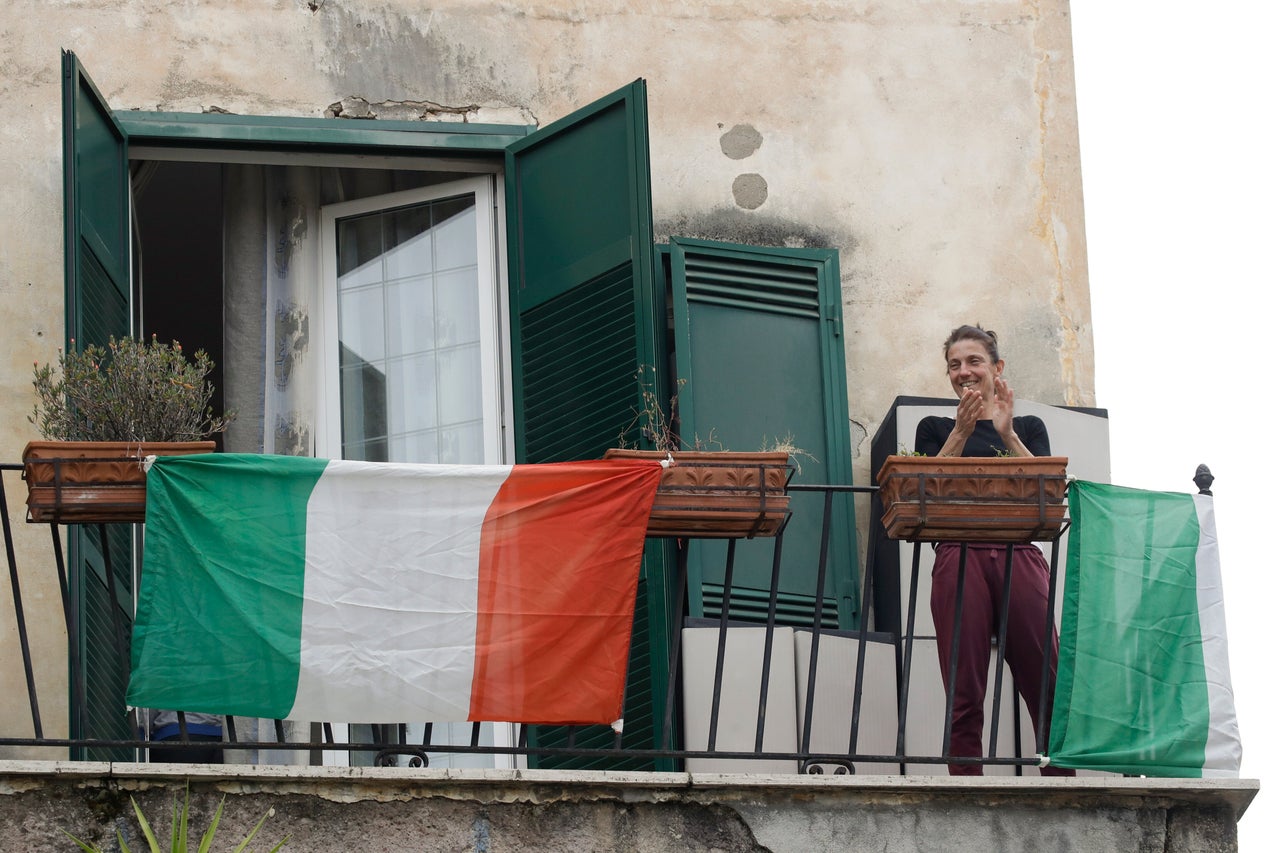 Italian officials say new coronavirus cases have jumped 20% to more than 21,000.
US Extends Europe Travel Ban To UK And Ireland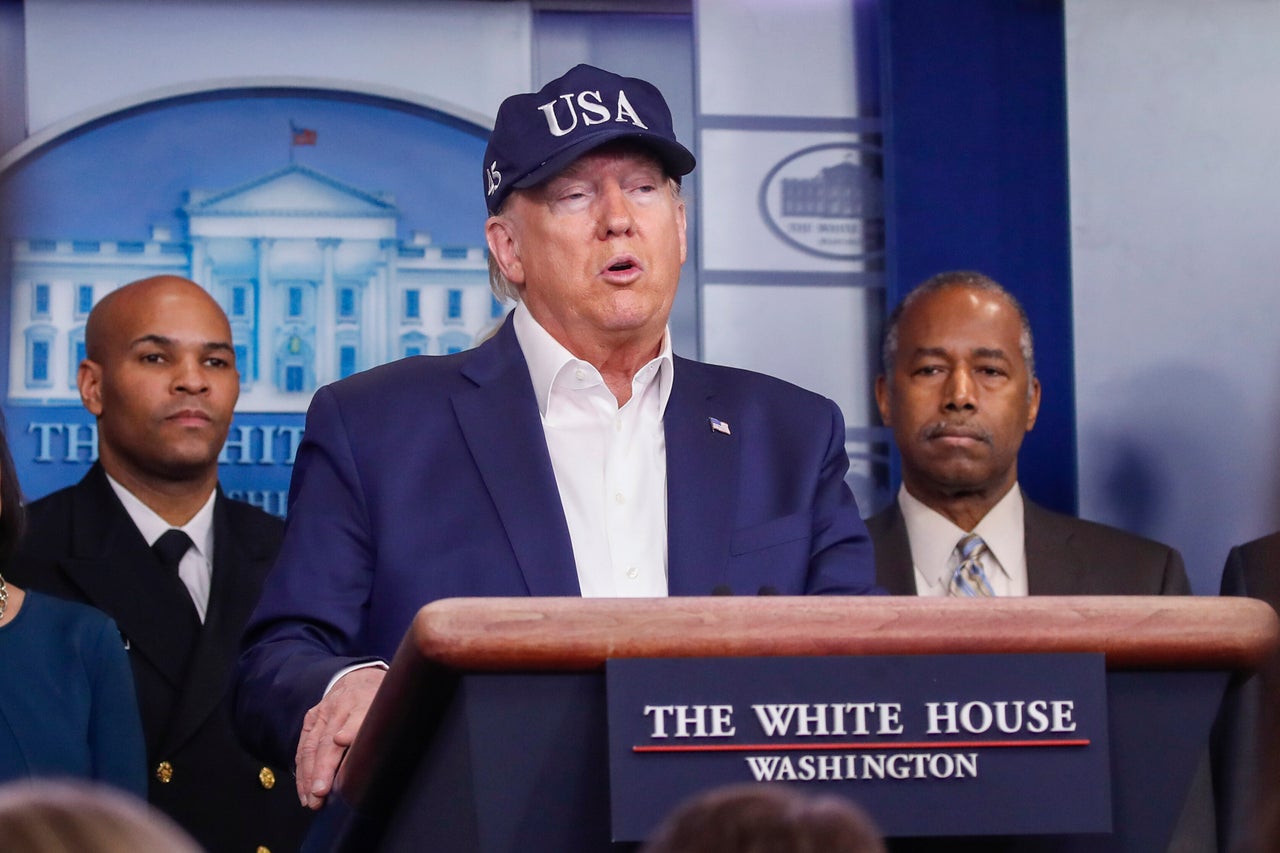 US Vice President Mike has announced that the country's coronavirus travel ban on Europe will be extended to the UK and Ireland at midnight EST on Monday (04:00 GMT Tuesday).
He said: "In our taskforce meeting today the president has made a decision to suspend all travel to the UK and Ireland, effective midnight Monday night, eastern standard time."
Pence said there had been a "unanimous recommendation" from health experts to extend the travel ban.
"Americans in the UK or Ireland can come home, legal residents can come home…they will will be funnelled through specific airports and processed."
Spain preparing to introduce nationwide lockdown from Monday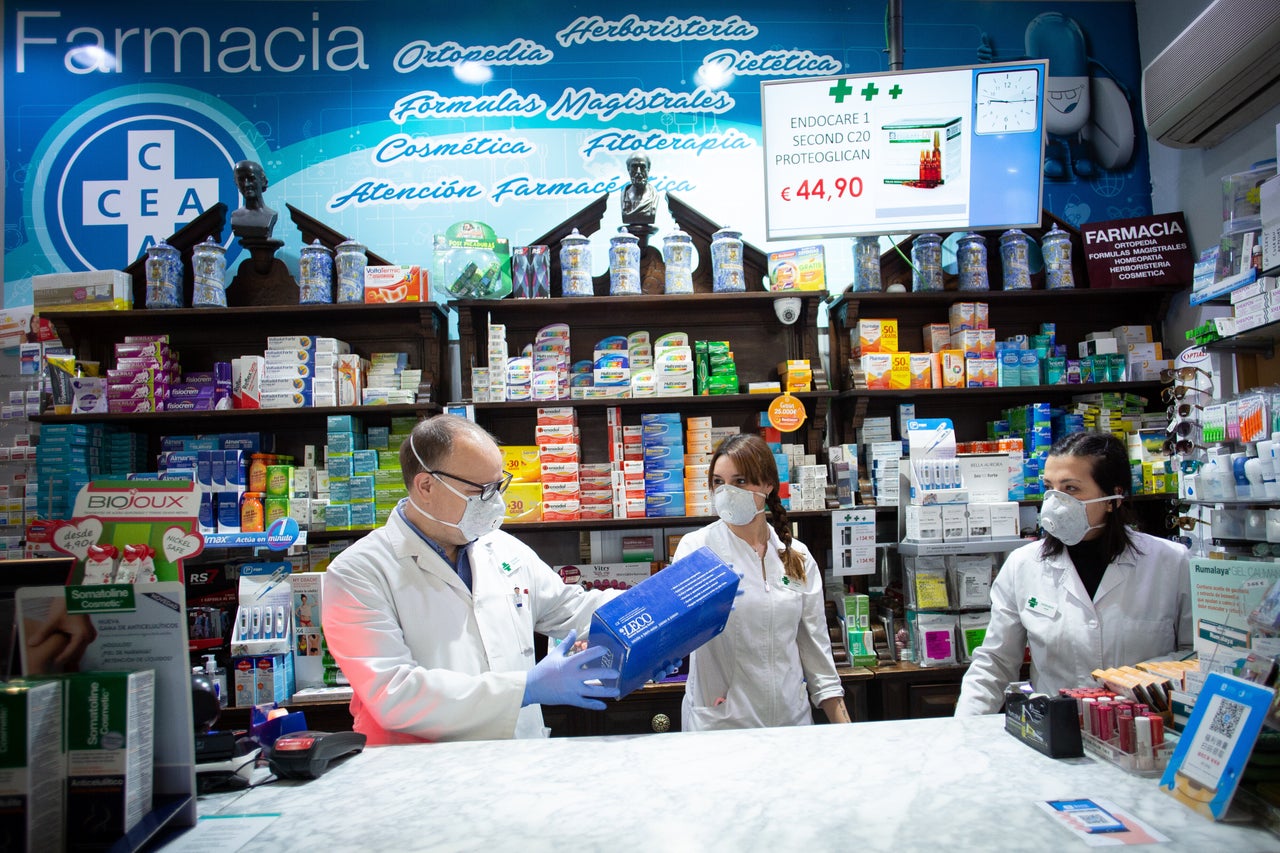 The Spanish government is imposing a nationwide lockdown from Monday as part of state of emergency measures to combat coronavirus, a draft of an official decree obtained by Reuters showed.
The government will say all residents must stay home except to buy food, go to the pharmacy, to the hospital, or to work or for other emergencies, the draft showed.
Public transport will be curtailed to carry fewer people but will not be suspended, the draft showed.
The country's Interior Ministry will control all police forces, including local and regional ones, as part of the 15-day state of emergency. The health and transport ministries will also have nationwide reach, taking over some local or regional powers.
The draft says the lockdown will enter into force on Monday at 8am (7am GMT).
Earlier in the day, authorities in Madrid urged people to stay home, the southern city of Seville announced the cancellation of hugely popular Holy Week celebrations and shops in several regions shut down on Saturday as Spain scrambled to try and fight the coronavirus.
Spain is the second-hardest hit country in Europe after Italy, with 5,753 cases recorded on Saturday, up by a third from Friday even as health authorities in Madrid, which has the highest number of cases, stopped testing people with only mild symptoms.
Earlier on Saturday Jet2 cancelled all flights to mainland Spain, the Balearic Islands and the Canary Islands with immediate effect.
The airline is based at nine UK airports.
"This is a fast-moving and complex situation and we are reviewing our programme as a matter of urgency, so that we can fly customers back to the UK," the airline said in a statement.
According to The Mirror, several flights were turned around in mid-air as the restrictions came into place with immediate effect.
It was announced on Saturday afternoon that the number of confirmed cases in the UK had jumped by 1,500 – taking the total to more than 5,700.
Spain is now the worst affected country in Europe outside of Italy, which has more than 15,000 cases.
UK planning to ban mass gatherings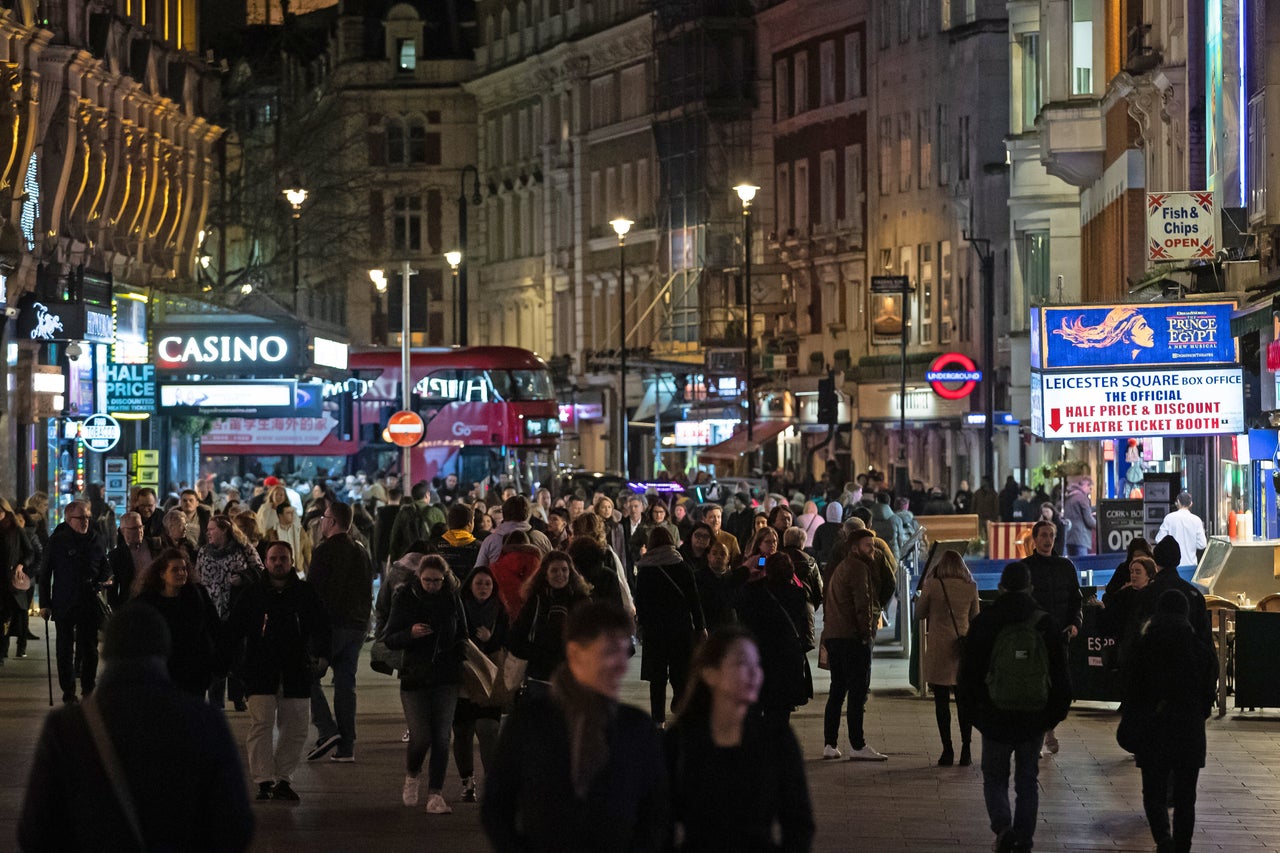 A Whitehall source told the PA news agency on Friday: "Ministers are working with the chief scientific adviser and chief medical officer on our plan to stop various types of public event, including mass gatherings, beginning next week.
"We are also talking to businesses and other bodies about the timing of moving towards much more widespread working from home.
"There are many complex considerations to make all these measures as effective as possible. We will make the right decisions at the right time based on the best scientific evidence."
Some 11 people in the UK have so far died of the disease, with 798 confirmed infections on Friday – a jump of more than 200 from Thursday's figures.
Newborn baby in London believed to be youngest patient in the UK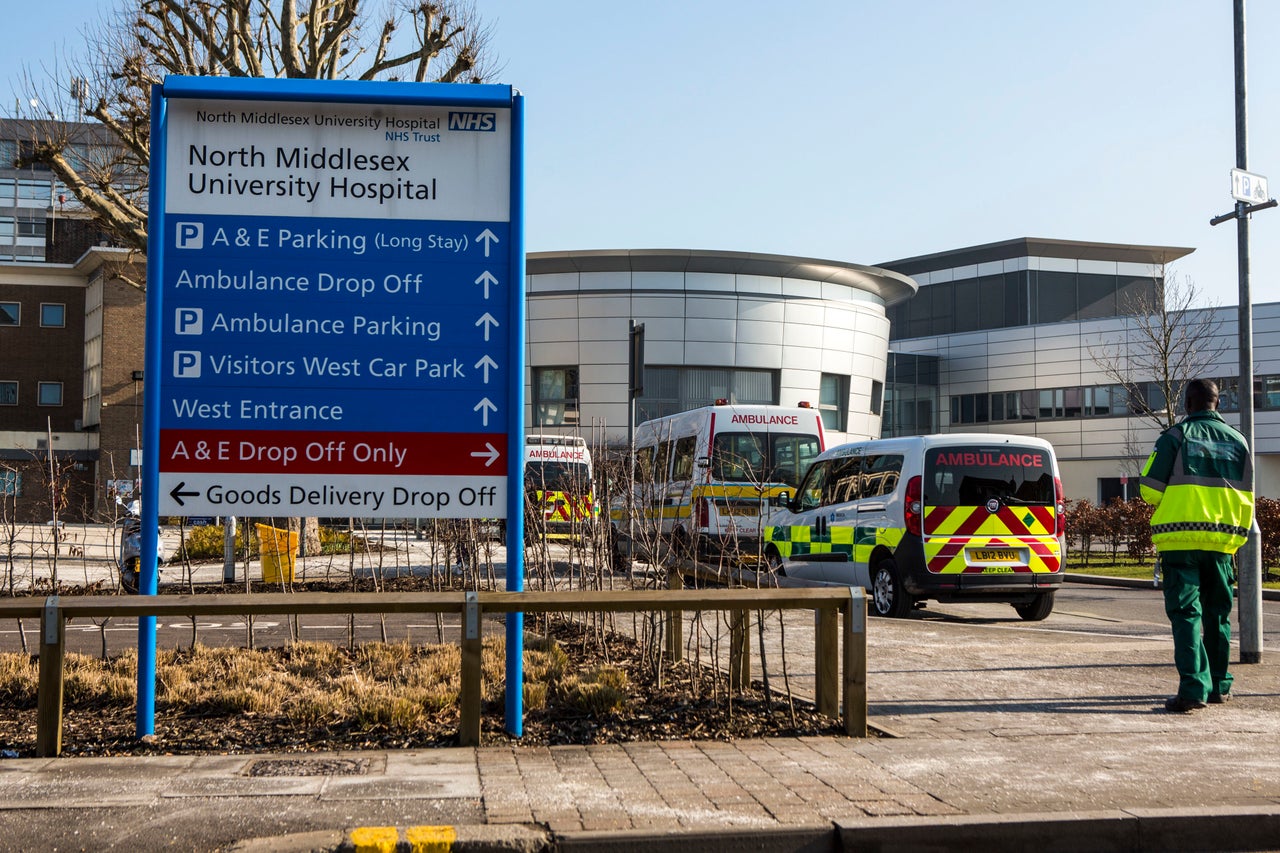 A newborn baby in London is believed to be the youngest person in the UK to have contracted coronavirus.
The Sun reported late on Friday evening that two patients – believed to be a mother and her baby – were being treated after testing positive for the virus.
The mother is believed to have been taken to North Middlesex Hospital several days ago with suspected pneumonia, and was confirmed to have contracted the virus after giving birth.
Sky News reported a statement from the hospital, confirming that one patient had been transferred to a specialist centre, whilst another was undergoing treatment in an isolation room.
They added: "The safety of our patients and staff is our top priority, so in following guidance from Public Health England, we are regularly deep cleaning the areas where the patients are cared for and staff who were in close contact with these patients were advised to self-isolate."
WHO questions UK's 'herd immunity' approach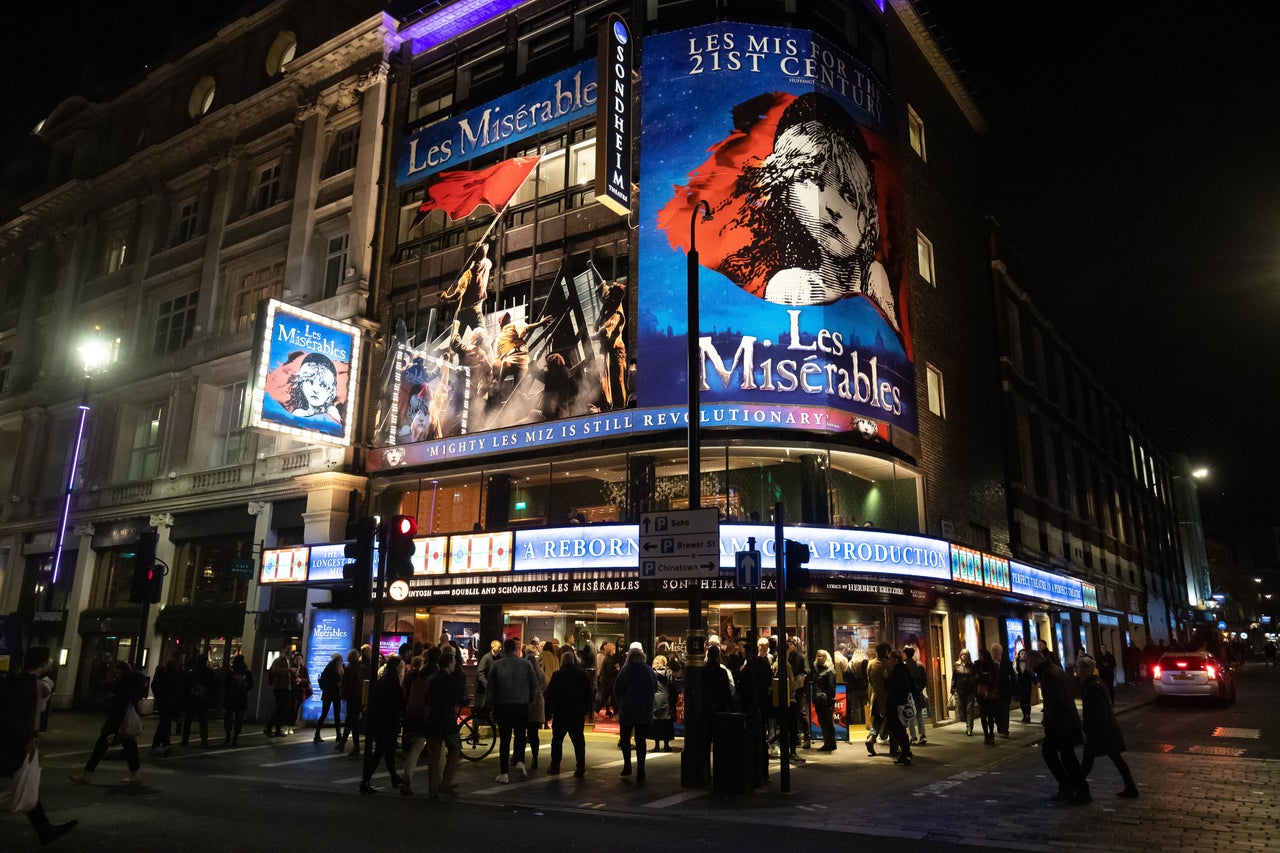 World Health Organisation spokesperson Margaret Harris questioned the UK's approach to developing "herd immunity" against Covid-19.
Dr Harris told BBC Radio 4's Today: "We don't know enough about the science of this virus, it hasn't been in our population for long enough for us to know what it does in immunological terms.
"Every virus functions differently in your body and stimulates a different immunological profile.
"We can talk theories, but at the moment we are really facing a situation where we have got to look at action."
"Herd immunity" is what happens when a group of people develop enough antibodies to be resistant to an illness. It's often used in the context of vaccination. For example, if enough people get the flu jab, it's harder for the illness to spread to those people who cannot have vaccines, such as those who are ill or have a weakened immune system.
But there is no vaccination for coronavirus, as of yet. In this case, it seems the idea is that people can gain immunity to diseases after being exposed to them, and once enough people are immune – through exposure – it'll stop circulating.
US travel ban comes into force – and UK could soon be included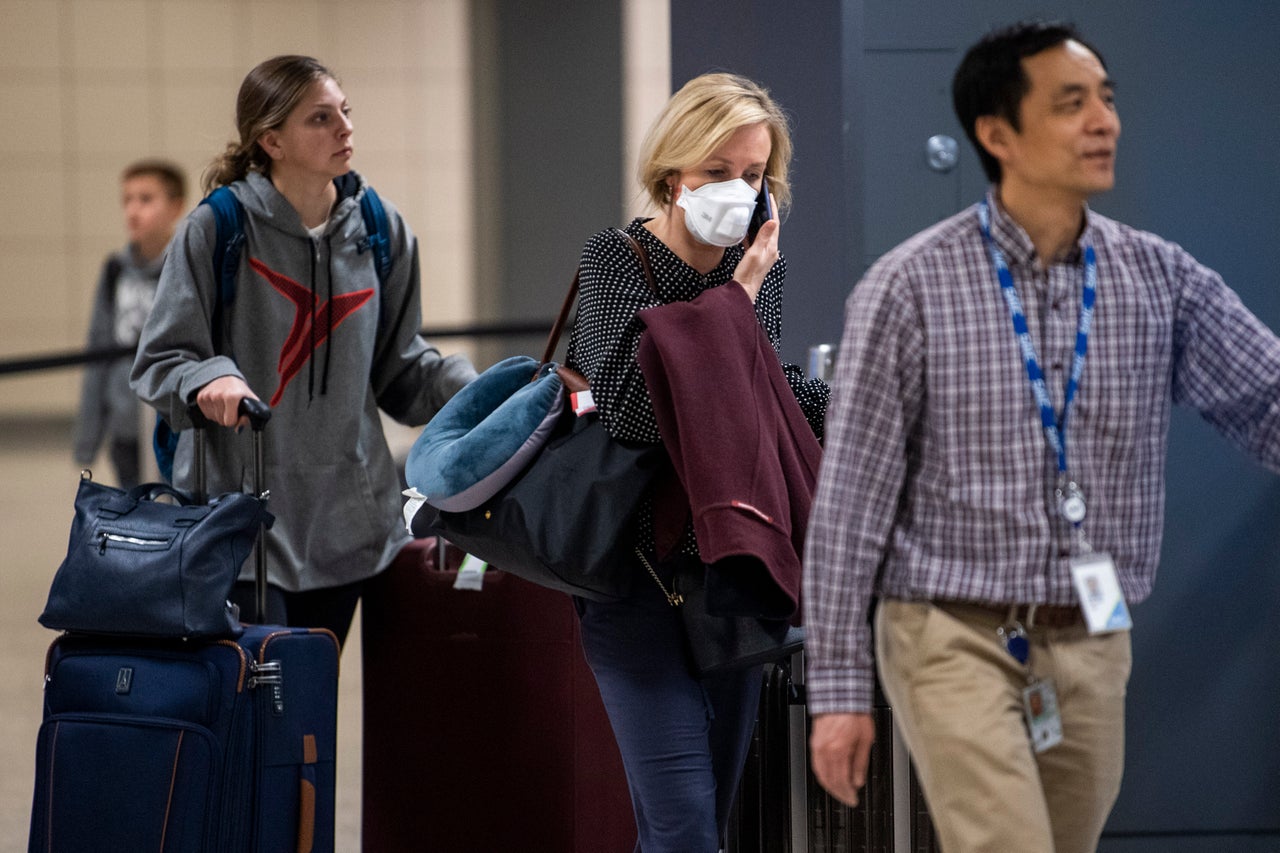 Visitors from the 26 countries that make up the EU's Schengen zone have been barred from arriving into the US. The UK and Ireland are currently exempt from this ban.
However, Trump has said the UK could be added to the list of European countries included in the travel ban, telling reporters during a White House press conference on Friday that the UK exemption had been made after being "recommended to me by a group of professionals" but he said the UK's rising number of cases could result in a re-think of that decision.
He said: "We are looking at it based on the new numbers that are coming out and we may have to include them in the list of countries that we will, you could say ban or whatever it is, during this period of time, but yeah their numbers have gone up fairly precipitously over the last 24 hours so we may be adding that and we may be adding a couple of others and we may frankly start thinking about taking some off."
The full list of banned countries includes: Austria, Belgium, Czech Republic, Denmark, Estonia, Finland, France, Germany, Greece, Hungary, Iceland, Italy, Latvia, Liechtenstein, Lithuania, Luxembourg, Malta, Netherlands, Norway, Poland, Portugal, Slovakia, Slovenia, Spain, Sweden, and Switzerland.
It is set to remain in force for 30 days, but could be extended or scaled back depending on how the situation develops in the coming days and weeks.
New Zealand announced world's tightest border controls – all visitors must self-isolate for 14 days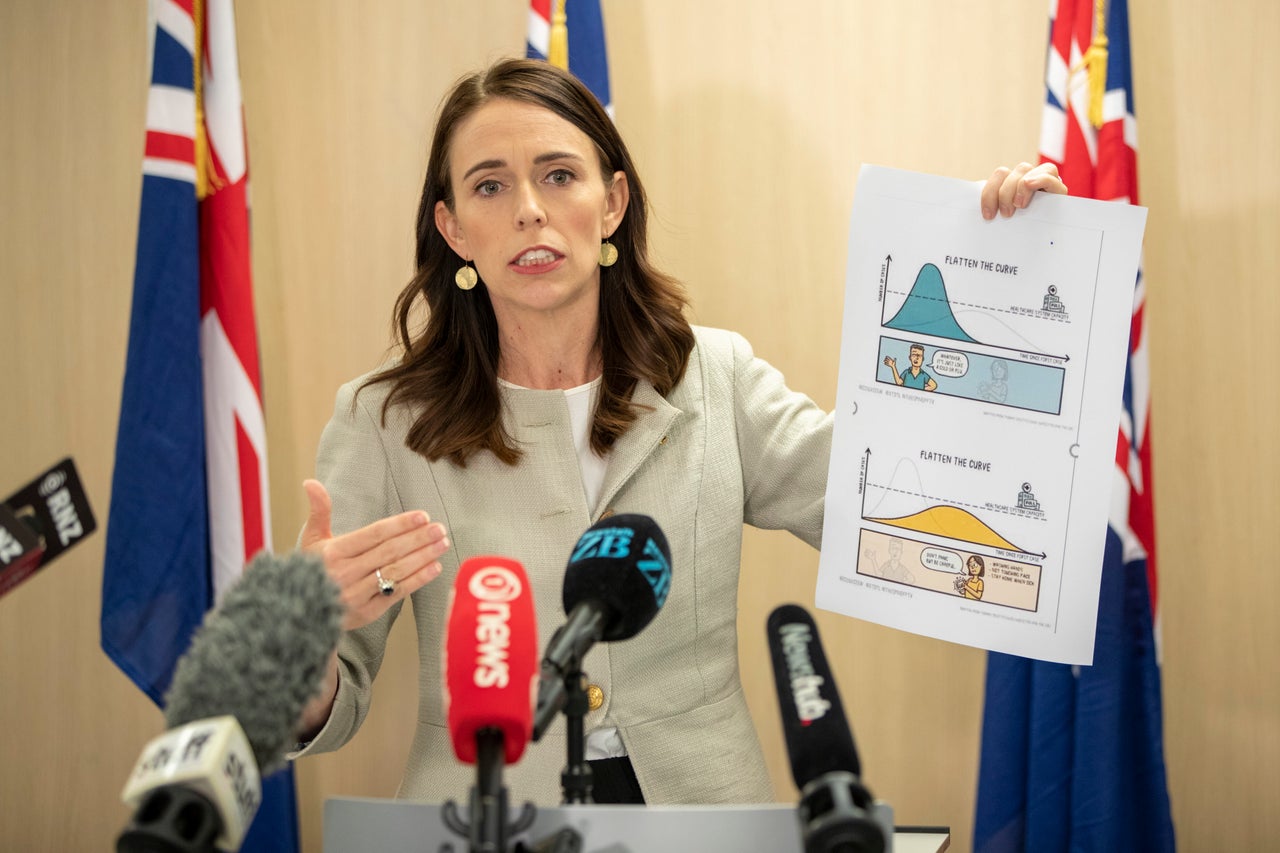 New Zealand on Saturday announced the world's tightest border controls to combat the spread of coronavirus, requiring all incoming travellers, including its own citizens, to self-isolate for two weeks starting midnight on Sunday.
New Zealand PM Jacinda Ardern said the extreme measures were needed to prevent the rapid spread of the virus.
"Alongside Israel, and a small number of Pacific Islands who have effectively closed their border, this decision will mean New Zealand will have the widest ranging and toughest border restrictions of any country in the world," Ardern said.
The country has just six confirmed cases and has had no deaths, but Ardern said that number inevitably would rise.
"That is why ultimately, we must go hard and we must go early. We must do everything we can to protect the health of New Zealanders," she told reporters.
People from small South Pacific island nations, which have no confirmed Covid-19 cases, will be exempt from the self-isolation rule, Ardern said.
And to protect those nations from the virus, New Zealand would impose strict exit measures, barring anyone who has been overseas from travelling to South Pacific islands for two weeks, and barring anyone who has had symptoms or been in contact with anyone with Covid-19 from travelling there.
The travel restrictions will be reviewed at the end of the March. Ardern also encouraged all New Zealanders to reconsider all overseas trips.
Apple closes all stores outside China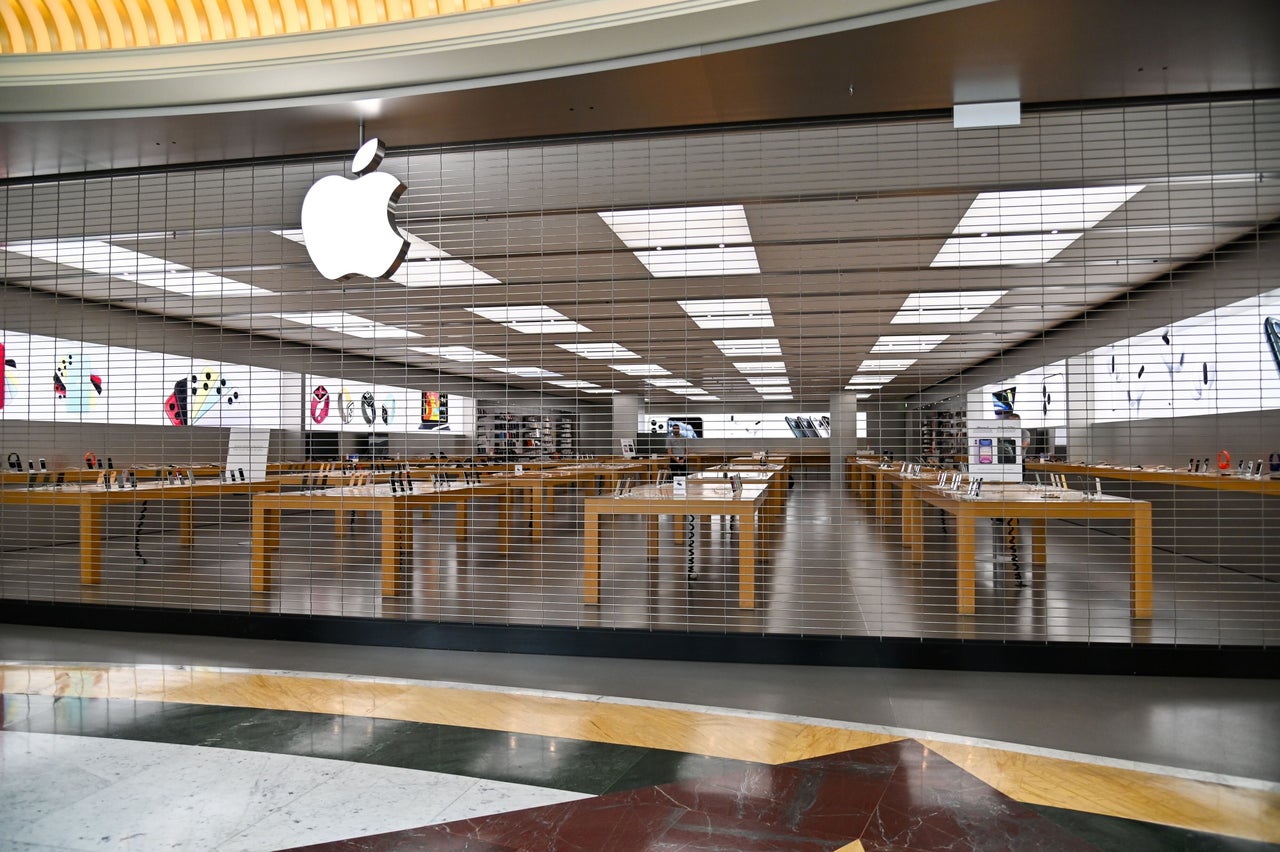 Tech giant Apple announced on Saturday morning that it was closing all its stores outside China.
CEO Tim Cook said: "In our workplaces and communities, we must do all we can to prevent the spread of Covid-19.
"Apple will be temporarily closing all stores outside of Greater China until March 27 and committing $15m (£12.2m) to help with worldwide recovery."
Ryanair cancels all flights to and from Poland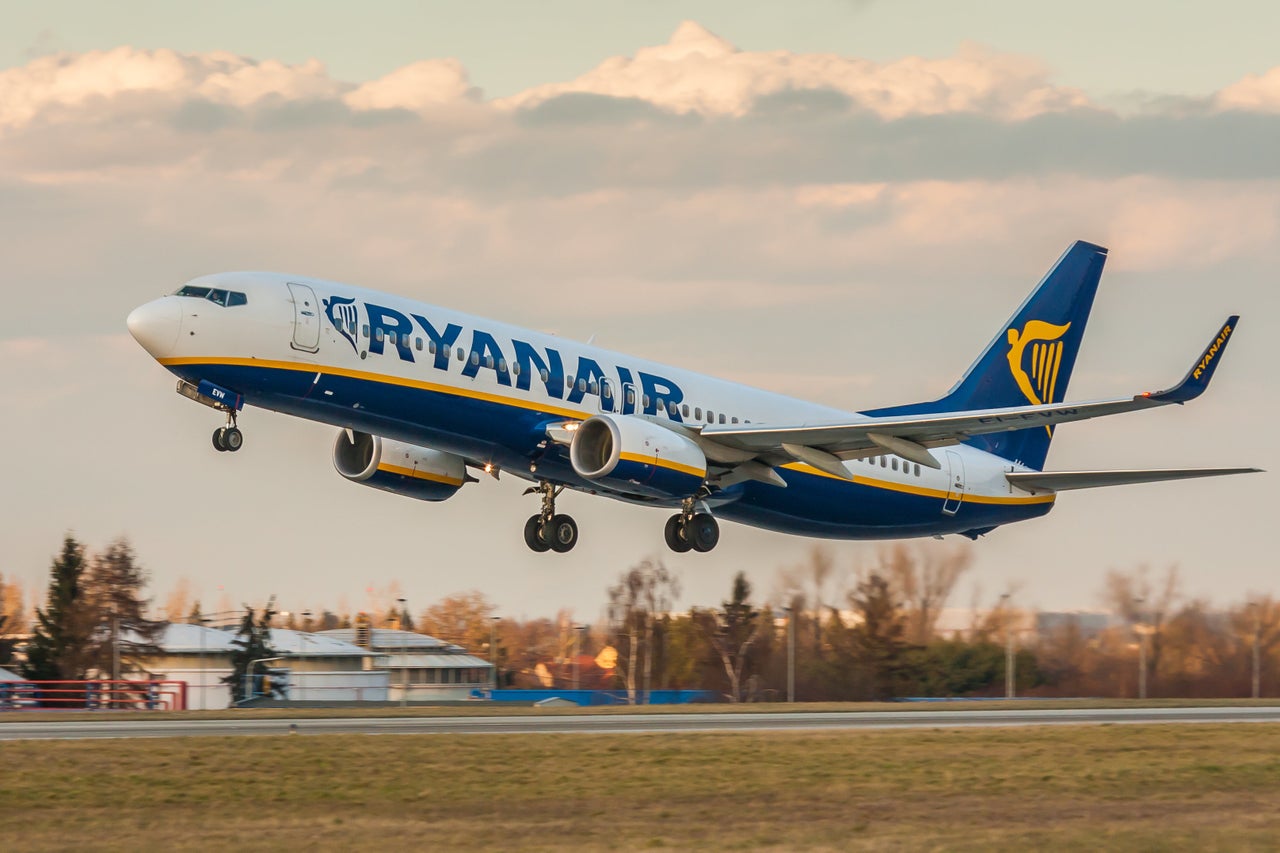 All Ryanair Group flights – including Buzz and Lauda – to and from Poland have been cancelled from midnight on Saturday to midnight on March 31.
A spokesman said this was "in response to the decision of the Polish government to 'lock down' the entire country to contain the spread of the Covid-19 virus".
He said: "We are contacting all affected customers by email to advise them of their options and we urge customers not to call us. This is a fast-moving and complex situation and the safety and well-being of our people and customers is our main priority. We will continue to comply fully with all WHO and EASA guidelines and we will follow any travel restrictions that are imposed.
"Ryanair Group Airlines apologise sincerely to all customers affected by these government restrictions in order to combat the Covid-19 virus."
Italians burst into song amid coronavirus shutdown
With the entire country in shutdown amid a huge outbreak of the Covid-19, Italians in some parts of the country have taken to singing from their balconies as a way to tackle their isolation.
From Sicily to Salerno, Twitter users have shared emotional videos of dozens of people gathering at their windows to sing together, and in some cases play instruments, as they remain quarantined inside.
Italy has become the worst-affected country outside China, with more than 15,000 confirmed cases. The death toll in the country surpassed 1,000 on Friday.