Coronavirus is dominating the headlines as the number of cases grow each day. The latest official figures show 373 people in the UK have tested positive for the virus while six people – all with underlying health conditions – have died after contracting it.
Here are the main developments you need to know today.
Situation in Italy, under lockdown, is getting worse
Italy reported another sharp rise in deaths as a result of the outbreak as all of the country was put on lockdown due to the spread of coronavirus.
The death toll has jumped by 168 to 631, an increase of 36%, the Civil Protection Agency said on Tuesday,
It represents the largest rise in absolute numbers since the contagion came to light on February 21.
The total number of cases in Italy, the European country hardest hit by the virus, rose to 10,149 from a previous 9,172, an increase of 10.7%.
On Sunday, the stay-at-home decree had been placed on 16 million people in the north of the country – more than a quarter of its population – for nearly a month to halt the relentless march of the new coronavirus across Europe.
But the hardline move has now been extended to the entire country.
Weddings and museums, cinemas and shopping centres are all affected by the new restrictions.
Italian premier Giuseppe Conte said all people in Italy would need to demonstrate a need to work, health conditions or other limited reasons to travel outside the areas where they live.
British Airways said it has cancelled all its flights to and from Italy on Tuesday. The airline is allowing passengers booked to travel on flights to and from northern Italy up to April 4 to change travel dates or obtain a refund.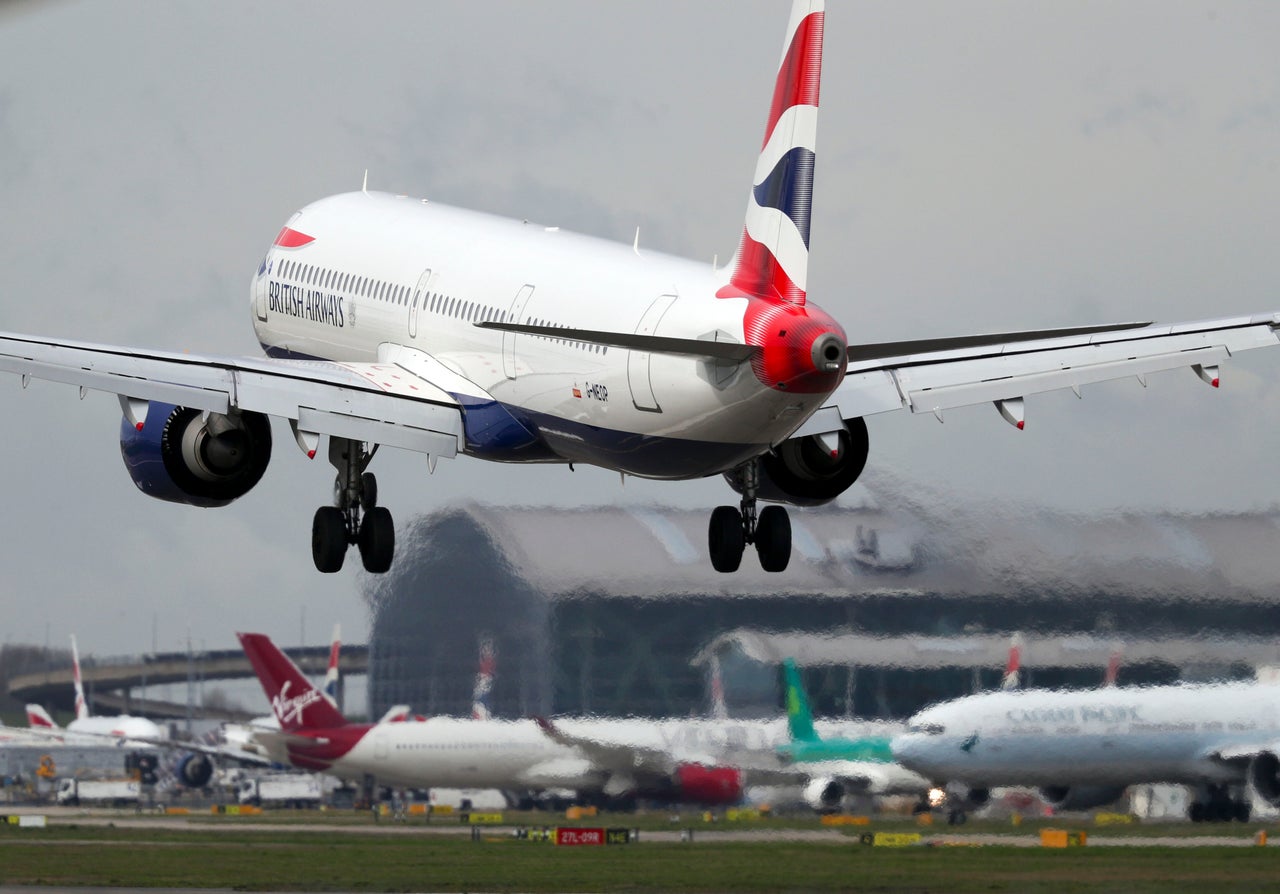 Jess Nicholls, 43, an enterprise change consultant, told PA she felt "dumped" by the airline after it notified her by email that her flight from Rome to London would be cancelled.
She said she was seeking an "acknowledgement that they just stranded loads of passengers when they said they would get us home".
"Their website was down, their call centres are overloaded and we got an email after midnight saying our flight was cancelled. It's putting more passengers in danger."
Meanwhile easyJet has grounded most of its flights to and from northern Italy but is continuing to serve locations such as Milan, Venice and Bologna.
It is advising customers who do not want to fly that they would only be due a refund of "any government tax you may have paid".
Ryanair has announced it has cancelled all international flights to and from Italy from Saturday until April 9.
Passengers who need to return home can switch to one of the flights operating up to the end of the day on Friday.
Britain at start of peak?
The start of the UK peak of the coronavirus epidemic is expected within the next fortnight, England's deputy chief medical officer has said, as cases rose to 373 and a sixth death was announced.
Dr Jenny Harries defended the government's decision to delay closing schools and the introduction of other stringent tactics, saying experts are assessing new cases on an hourly basis to achieve a "balanced response".
But new measures – including those aimed at protecting the elderly and vulnerable – are expected shortly as cases rise more rapidly across the UK.
The latest figures show that 373 people in the UK are now confirmed to have Covid-19 as of 9am on Tuesday, up from 319 the day before, and six people have died in British hospitals.
The increase is the second biggest day-on-day rise, and mirrors Monday's 17% increase.
The most recent patient death took place on Monday night at Watford General Hospital, part of West Hertfordshire Hospitals NHS Trust.
The patient, who is believed to have contracted the virus in the UK, was in their eighties and had underlying health conditions.
French minister contracts coronavirus
French President Emmanuel Macron has warned the country is just the start of a health epidemic as the coronavirus outbreak crept closer to the heart of French political power.
Culture minister Franck Riester said late on Monday he had tested positive for the virus, and Macron's chief of staff is self-isolating after contact with an infected person, said an official at the Elysee Palace, the presidential residence.
Measures are in place to protect Macron: meetings are kept to a minimum, video conference calls are being encouraged and non-essential visitors are being turned away.
"Don't start thinking we're creating a bubble," the Elysee official said, adding that "we're still in line with the kind of advice we're giving to the whole French population".
Macron visited a paediatric hospital on Tuesday and urged the French people to stay calm after signs of panic buying of staple goods in and around Paris.
But he cautioned: "We're only at the beginning of this epidemic."
The coronavirus has now infected 1,784 people in France and killed 33, the head of the country's public health service, Jerome Salomon, said on Tuesday evening.
Army called in to New York suburb
The US National Guard has been sent into a New York City suburb to help fight what is believed to be the nation's biggest cluster of coronavirus cases — one of the most dramatic actions yet to control the outbreak in the US.
The move came as health authorities contended with alarming concentrations of the disease on both sides of the country and scattered cases in between.
Schools, houses of worship and large gathering places will be shuttered for two weeks in a "containment area" centreed in New Rochelle, and the troops will scrub surfaces and deliver food to the zone, which extends a mile in all directions from a point near a synagogue connected to some of the cases, New York governor Andrew Cuomo said.
New Rochelle is at the centre of an outbreak of 108 cases in Westchester County, out of 173 identified statewide. New York City has 36 cases, while its population is more than 100 times that of New Rochelle.
NHS targets fake coronavirus news online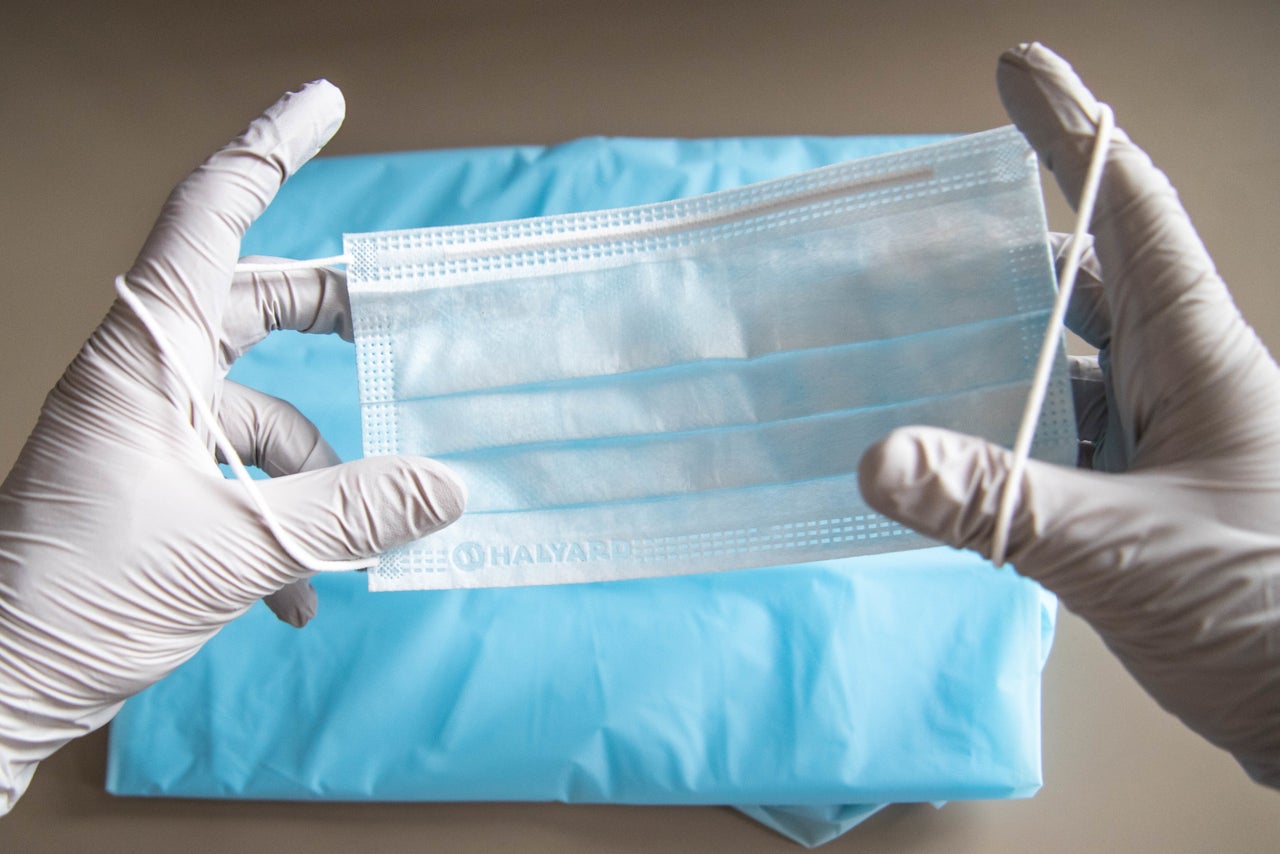 The move comes after someone pretended to be the official account for a UK hospital on Twitter and posted inaccurate information about coronavirus cases.
The account – pretending to be a hospital in Andover – said the centre had received a number of patients with Covid-19 symptoms. It has now been suspended.
In response and as part of a new range of features for internet platforms, the health service said it had worked with Google, Twitter, Facebook and Instagram on ways to help promote "good advice" when people were searching online for information.
The range of new online tools will also include Knowledge Panels – prominent pop-out boxes of information – in Google search results on mobile devices.
The boxes are part of a new partnership between the NHS and Google, and will offer easy access to official information about more than 250 conditions, including Covid-19.
– Health minister Jo Churchill said some patients can expect to wait longer for NHS treatment as doctors prioritise those with more serious illness and multiple underlying health conditions first
– Some air passengers have complained of being stranded in Italy after airlines including British Airways and Ryanair cancelled flights to and from Italy
– The Foreign Office said it was in contact with Britons in Vietnam after reports of nine new cases confirmed among travellers on board the same flight from London to Hanoi on March 2, including seven British citizens
– Health Secretary Matt Hancock said that "wherever clinically and practically possible, people can access and should access" GP appointments "through phones and digital means"
– There were no handshakes from the Queen as she held an audience at Buckingham Palace, while food banks warned of a drop in donations as stockpiling continues
– NatWest and Royal Bank of Scotland mortgage customers affected by coronavirus could get to defer repayments for up to three months
– A healthcare worker at Great Ormond Street was diagnosed with coronavirus, leading to the children's hospital postponing all non-essential cardiac procedures for two weeks.
Passengers have started leaving the quarantined Grand Princess cruise ship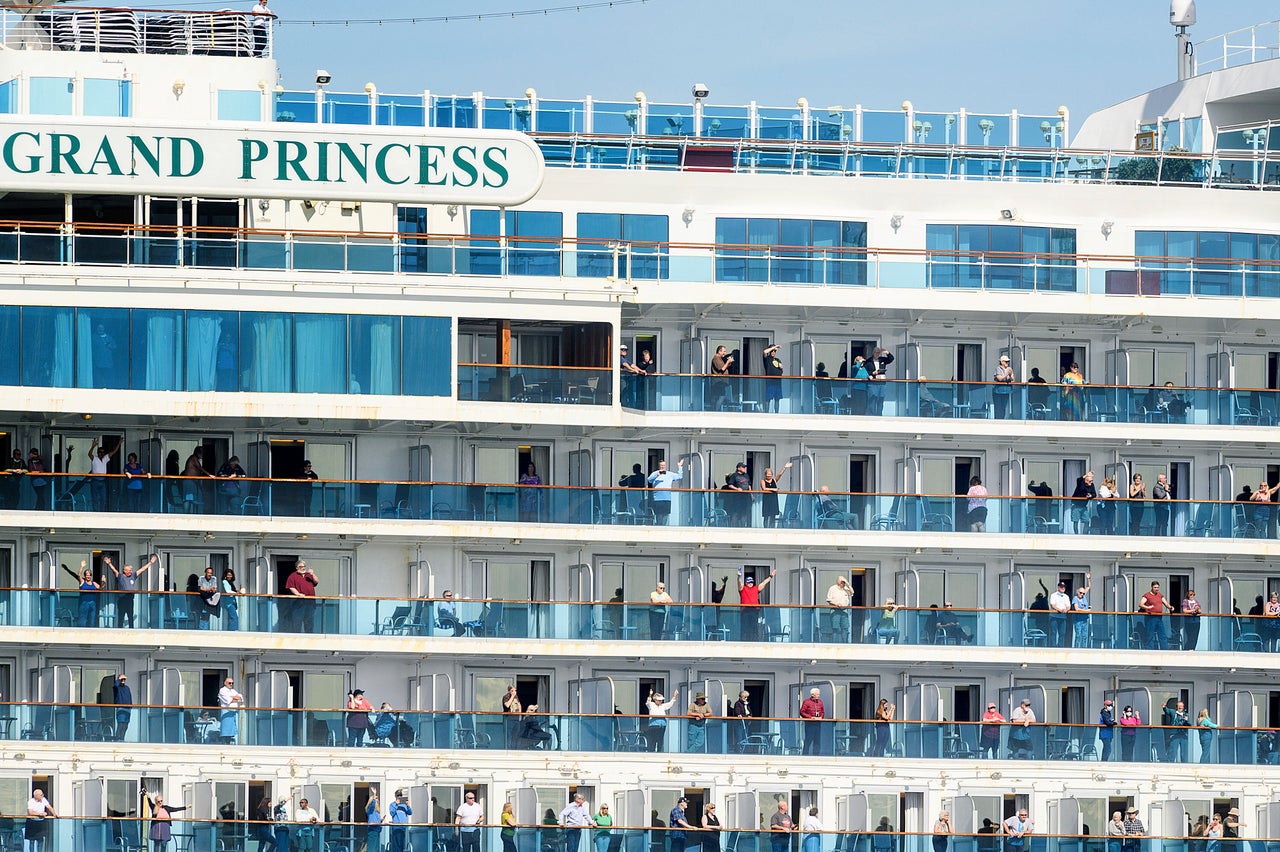 On Monday, passengers who have been stuck onboard a cruise ship off the coast of California because of coronavirus were finally allowed to start disembarking.
Video footage shot by one of the guests on the Grand Princess cruise showed jubilant passengers cheering from their balconies and open windows, some shouting, "We're home!" as the vessel passed beneath the Golden Gate Bridge.
The 2,400 passengers on the Grand Princess cruise – who have largely been confined to their rooms since Thursday – started leaving for quarantine stations or hospitals, depending on their condition.
On Friday, 21 people – who were mostly crew – tested positive for coronavirus after around 45 people were tested.
Except for those who are ill, the 1,100 crew members are to remain onboard the Grand Princess, which will depart the Port of Oakland as soon as possible to be quarantined for two weeks in an as-yet undisclosed location outside San Francisco Bay, officials said.
The remaining passengers are to be tested and monitored for signs and symptoms of the illness that can lead to pneumonia once they reach their designated quarantine sites.