The number of those who had died in UK hospitals after contracting Covid-19 had breached the 10,000 mark, in what health secretary Matt Hancock called a "sombre" moment for the country. Three more NHS nurses have died after contracting coronavirus.
According to official figures released on Sunday afternoon by the Department of Health and Social Care:
As of 5pm on Saturday, 737 people had died across the UK in a single 24-hour period.
At least 10,612 people have now died in the UK after contracting in the virus since the start of the outbreak.
Italy records lowest death toll since March 19
Deaths from the Covid-19 epidemic in Italy rose by 431 on Sunday, down from 619 the day before, and the number of new cases slowed to 4,092 from a previous 4,694.
The tally of deaths was the lowest daily rise since March 19.
The total death toll since the outbreak came to light on February 21 rose to 19,899, the Civil Protection Agency said, the second highest in the world after that of the United States.
The number of officially confirmed cases climbed to 156,363, the third highest global tally behind those of the United States and Spain.
There were 3,343 people in intensive care on Sunday against 3,381 on Saturday - a ninth consecutive daily decline.
Of those originally infected, 34,211 were declared recovered against 32,424 a day earlier.
NHS app to trace people with coronavirus
Hancock encouraged people to start using it so earlier preventative measures could be taken.
The technology will "securely" and "anonymously" alert fellow app users when they have been in contact with a person that has developed coronavirus symptoms, he explained.
The Cabinet minister added: "The more people who get involved then the better informed our response to coronavirus will be and the better we can protect the NHS."
Boris Johnson discharged from hospital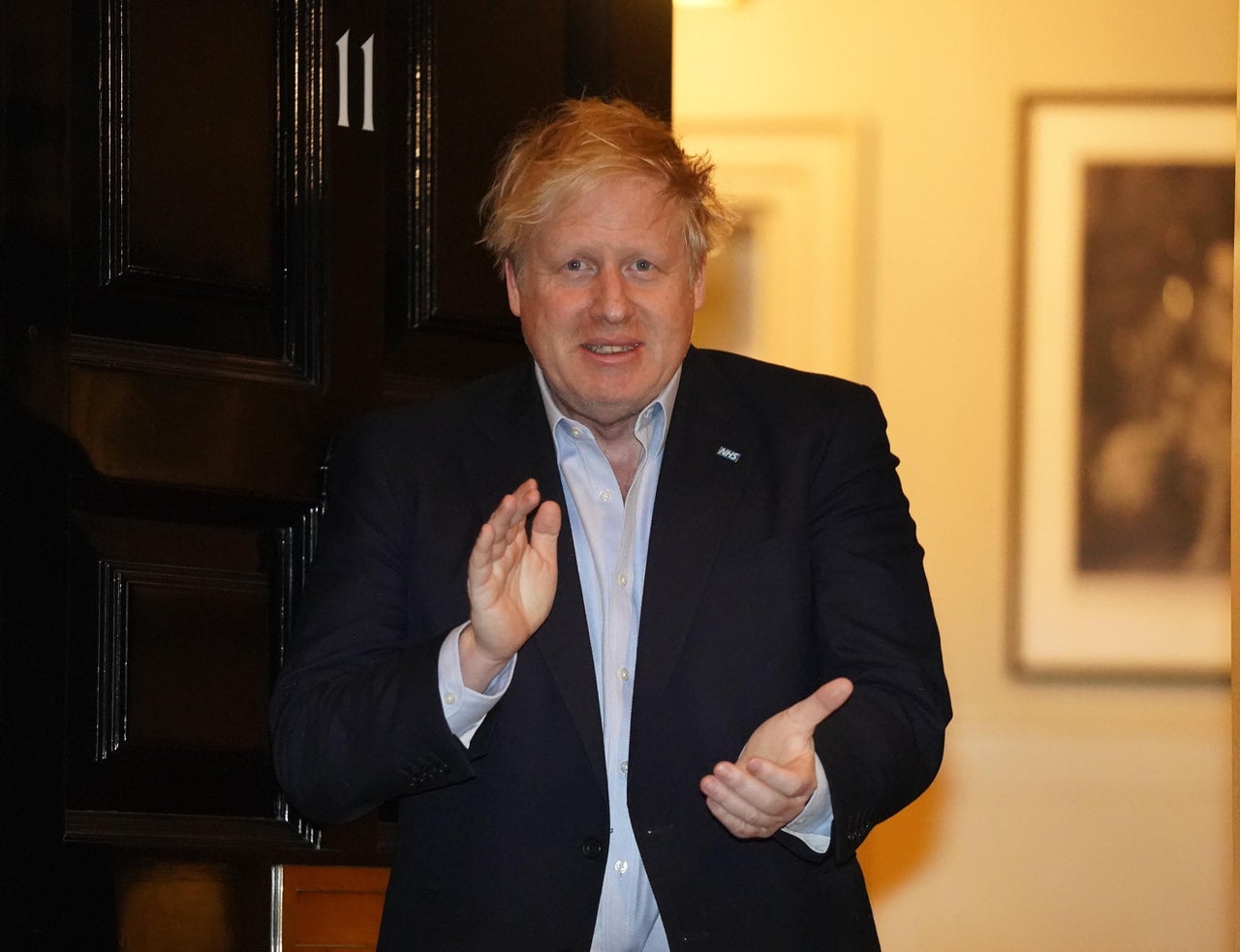 The prime minister was admitted to hospital last Sunday night with persistent Covid-19 symptoms and spent three nights in intensive care before being released back to the ward at St Thomas' Hospital on Thursday.
He has now left the hospital and will continue his recovery at his grace and favour country mansion, Chequers.
The PM called the NHS "unconquerable" after seeing first-hand how it was dealing with the coronavirus pandemic.
The PM's de facto deputy Dominic Raab and the cabinet will continue running the government's coronavirus response, including reviewing the lockdown.
A decision on whether to extend the lockdown is expected to be made towards the end of the week.
Comedian Tim Brooke-Taylor dies after contracting virus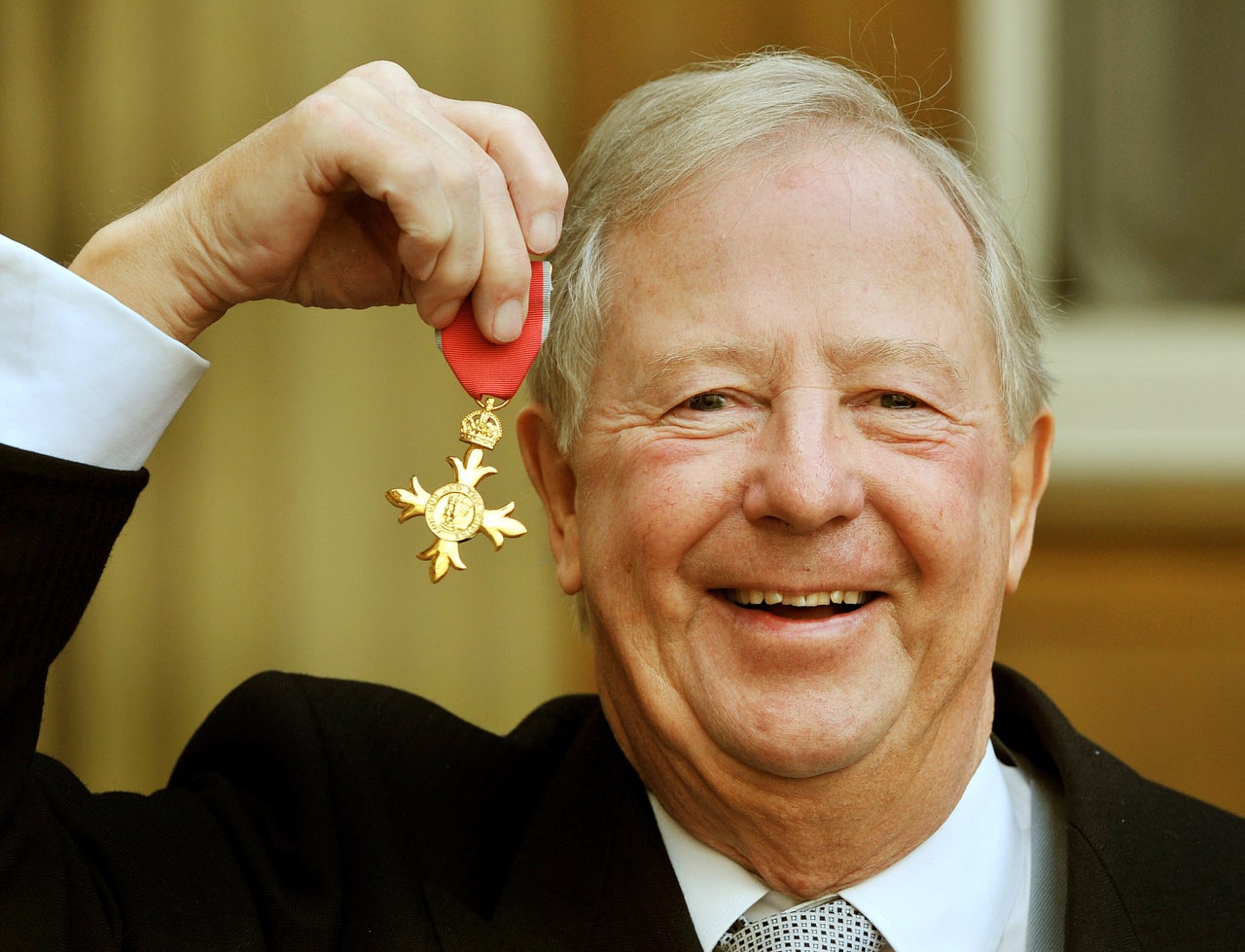 Comedian and actor Tim Brooke-Taylor has died after contracting coronavirus, his agent said. He was 79.
His agent said in a statement: "It is with great sadness that we announce Tim's death early today from Covid-19.
"Joining Footlights in 1960 took him to providing a huge variety of splendid entertainment – television, radio, theatre, film, books, DVDs, CDs, quizzes, etc – all of which he undertook with energy and a great sense of fun.
"We will remember him for so much but must just mention The Goodies and I'm Sorry I Haven't A Clue.
"He had, of course, many fans whom he always treated cheerfully even after long and exhausting rehearsals and recordings.
"He was an exceptional client and a pleasure to represent.
"We're grateful that we have so much of his work to view, read and listen to.
"In all the time with us and in all his showbiz work, he has been supported by Christine, his wife."
UK 'likely' to have one of Europe's worst death tolls, expert warns
The UK is "likely" to end up with one of the worst coronavirus death rates in Europe, if not the worst, one of the government's scientific advisers has warned.
Sir Jeremy Farrar, who is a member of the key Sage scientific committee advising ministers, said the number of deaths were continuing to rise.
He said he "hoped" that the UK was "coming close to the number of new infections reducing" followed by the number of people needing hospital treatment falling "in a week or two" and then the number of deaths plateauing in around two weeks and then falling.
"But yes, the UK is likely to be certainly one of the worst, if not the worst affected country in Europe," Farrar added while speaking to the BBC's Andrew Marr Show.
Just 4,200 businesses have been given support loans so far, business secretary says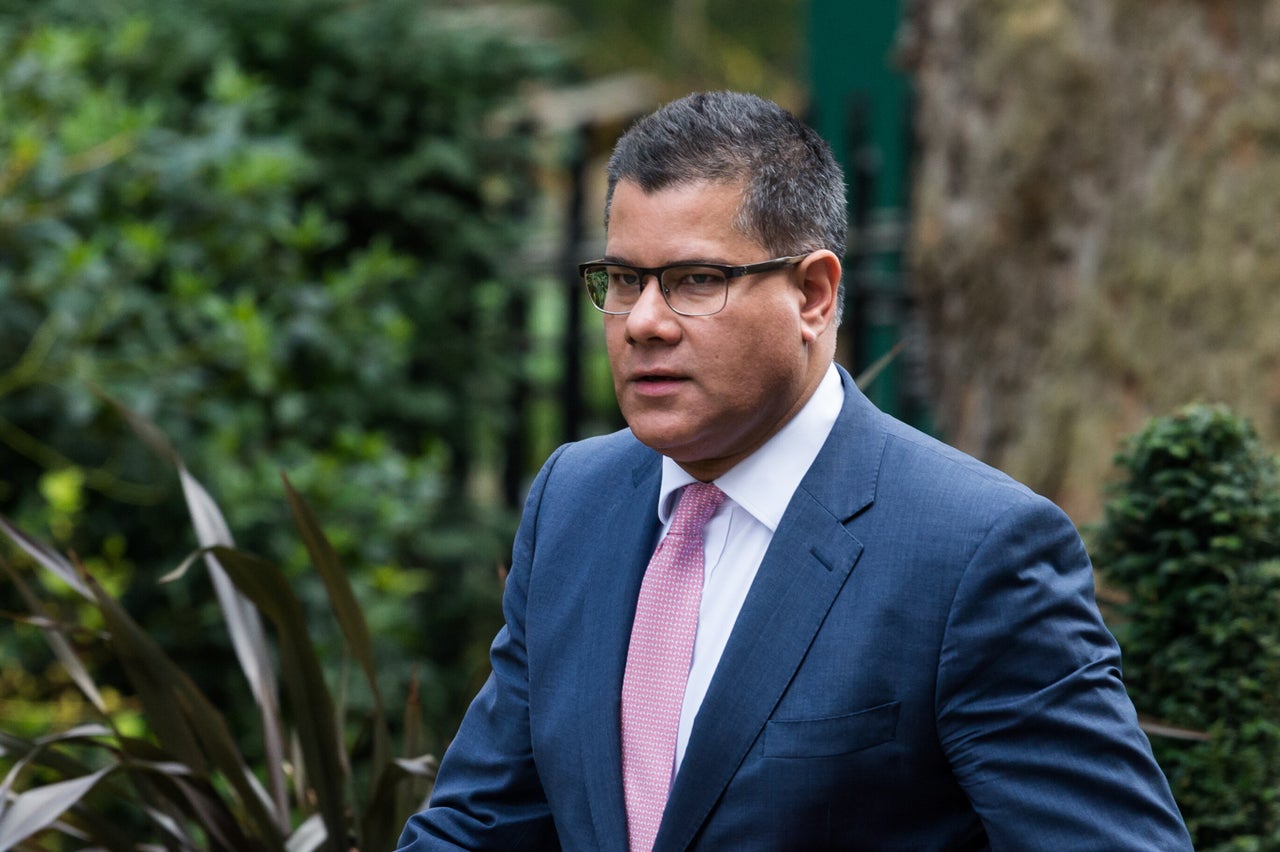 Just 4,200 of the 300,000 applications of business support – 1.4% – have been processed, the business secretary has confirmed.
Alok Sharma told Sky News on Sunday morning that he had been in talks with lenders to speed up loan payments for the businesses struggling to survive amid the coronavirus crisis.
He said: "I have spent the last couple of days talking directly to some of the largest lenders who are part of this scheme.
"I am very clear to say to them, we need to get money out of the door as soon as possible and they understand that and banks know on this occasion why they have to be part of the solution and they want to be part of the solution."
Sharma said a total of £800 million had been paid out as part of 4,200 loans under the coronavirus business support measures.
Asked whether he was worried, the business secretary said: "Well, of course.
"It is not just a question of me being worried – I completely understand the concerns that businesses have."
Tributes paid to five more NHS workers who died after contracting virus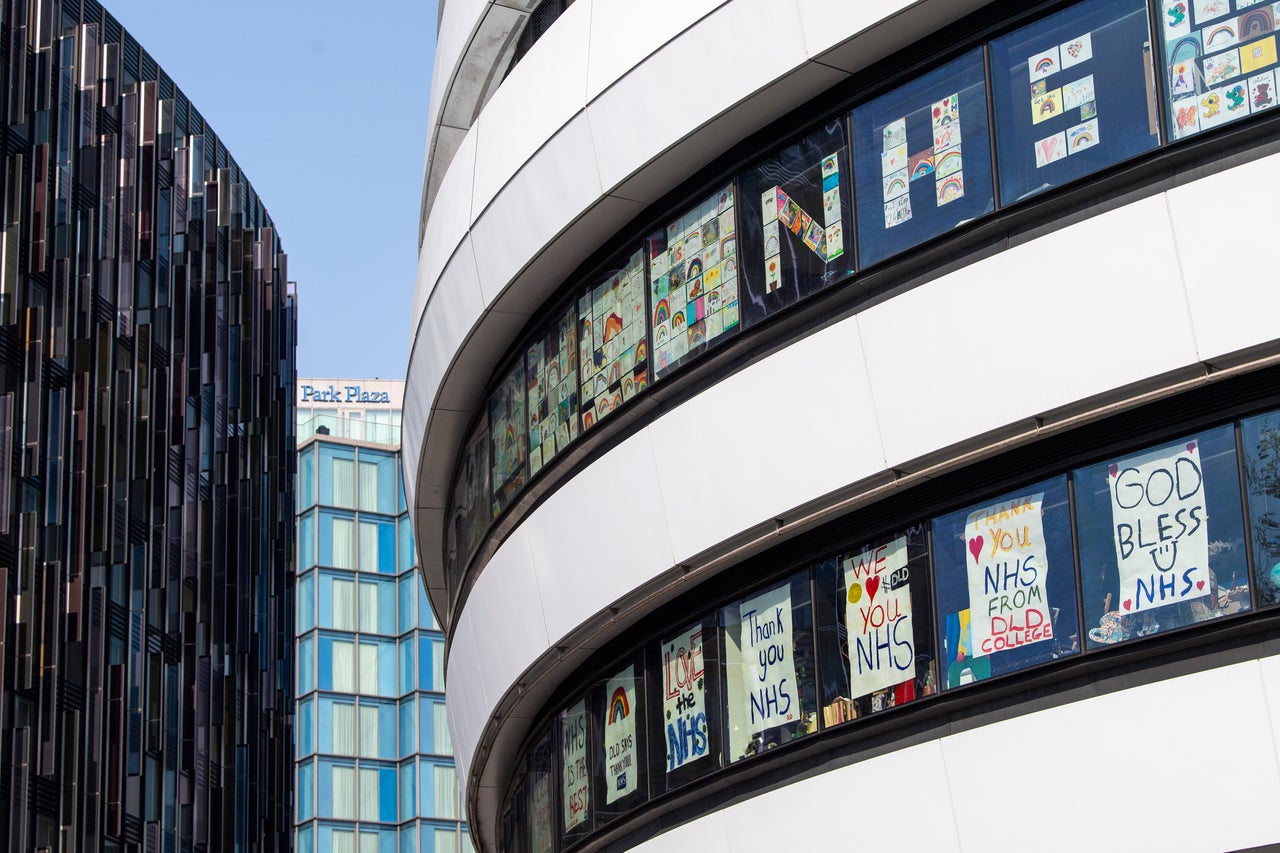 Tributes have been paid to five NHS workers, including three nurses and two porters, who died after contracting Covid-19.
On Saturday, Central and North West London (CNWL) NHS Foundation Trust confirmed Sara Trollope, a nurse employed by the trust, had died at Watford General Hospital after testing positive for Covid-19.
Trollope, who was a motherof-four, had worked at Hillingdon Hospital and has been praised for her empathy and support for older people with dementia.
Medical director Dr Paul Hopper said: "Sara had that unbeatable combination of kindness, selflessness and total determination to get things right for patients. She was an example to every one of us."
It comes after Worcestershire Acute Hospitals NHS Trust confirmed the death of a nurse who was self-isolating due to Covid-19 symptoms.
Julie Omar, 52, was an experienced nurse who had been working at Redditch's Alexandra Hospital.
Trust chief executive Matthew Hopkins said: "It is with great sorrow that I have to share with you the sad news that a much-loved member of our nursing team – Julie Omar – has died."
Nurse Gareth Roberts, who had been a nurse since the 1980s, was also confirmed to have died after testing positive for the virus, Cardiff and Vale University Health Board said.
Two porters at the John Radcliffe Hospital in Oxford were also confirmed to have died.
Oxford University Hospitals NHS Foundation Trust said on Saturday that both men were married to nursing staff at the hospital.
Dr Bruno Holthof, chief executive officer, and Sir Jonathan Montgomery, chair of the trust, said: "This tragic loss of our two colleagues touches us all. We are a team and every single member of our team is precious. We all need each other and we stand together in honouring the memories of our colleagues."
US death toll surpasses Italy to become highest in the world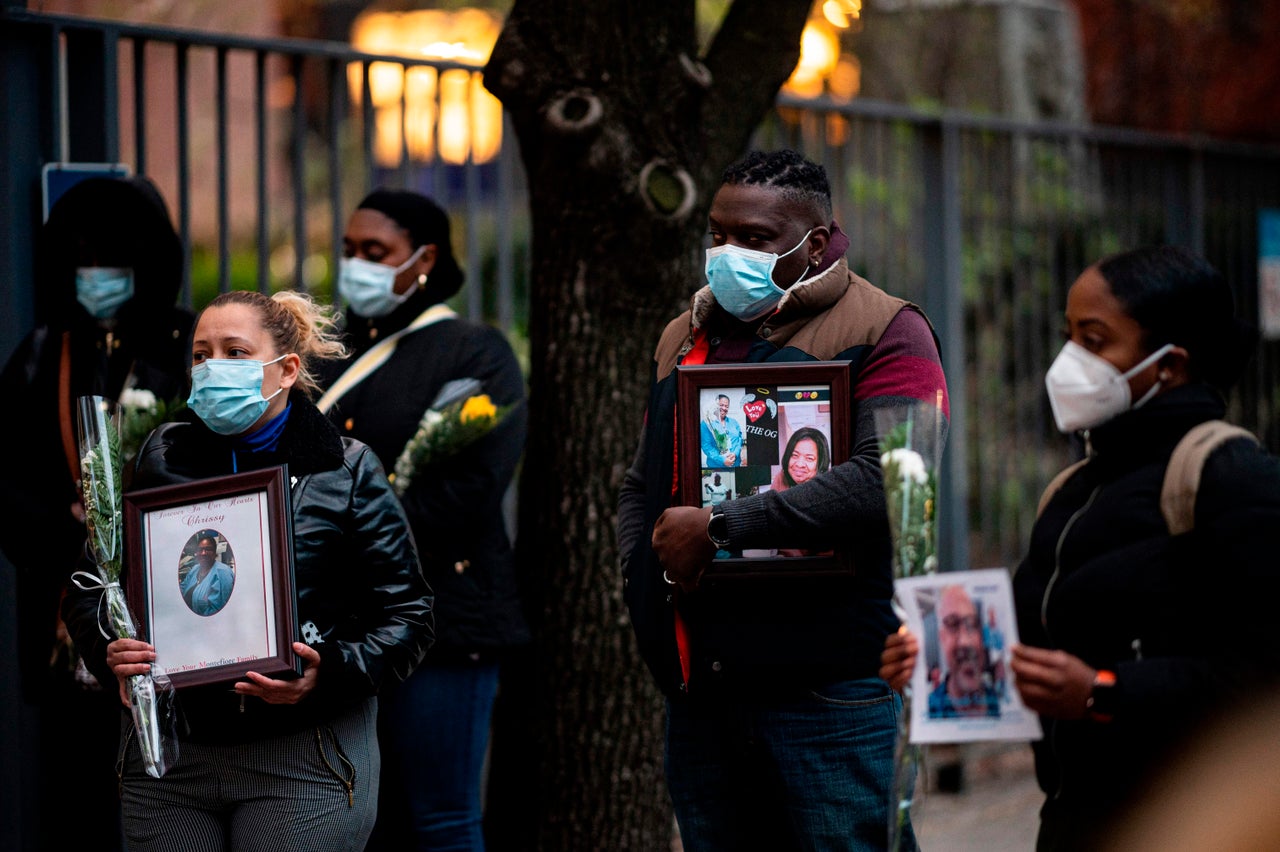 The US death toll from coronavirus has eclipsed Italy's for the highest in the world at more than 20,000, as Chicago and other cities across the Mid West braced for a potential surge in victims.
The US death toll has now passed 20,000, while Italy reported the number of dead there had climbed to nearly 19,500.
Over the past week, the number of new deaths each day has been about three times higher on average in the US than in Italy. Deaths have risen more than 9,000 for the week in the US compared with fewer than 3,000 in Italy.
About half the deaths in the US were in the New York metropolitan area, where hospital admissions were nevertheless slowing down and other indicators suggested social distancing was "flattening the curve" of infections.
But with authorities warning that the crisis in New York is far from over, the city announced its 1.1m-pupil school system will remain closed for the rest of the academic year.
Archbishop of Canterbury hosts Easter Sunday service from his kitchen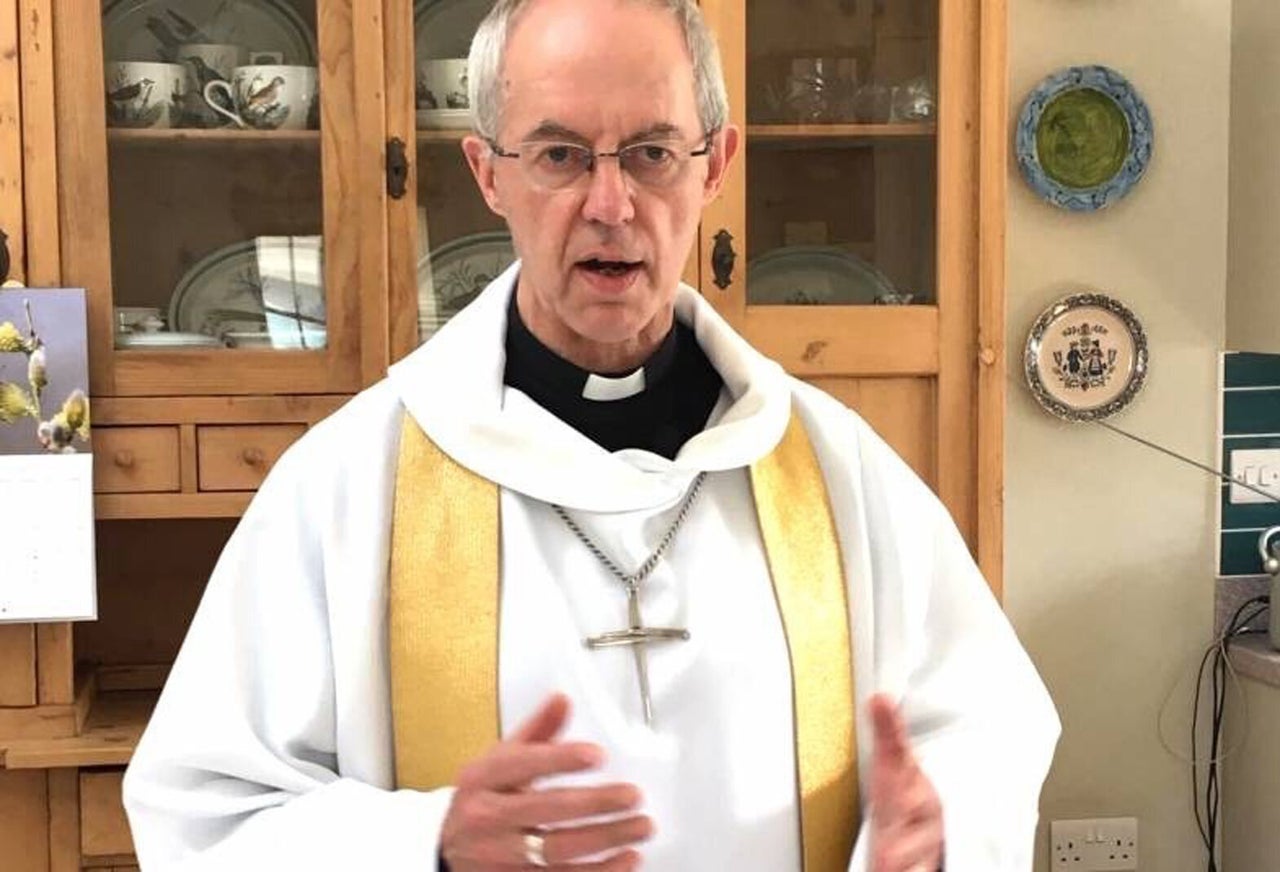 The Archbishop of Canterbury, Justin Welby, delivered his first digital Easter Sunday service from his kitchen in London.
"Welcome to the kitchen of our home on Easter Day," he said.
"At this very difficult time in the life of the nation and of the world, our prayers today are especially with those who are suffering, with those who care for them, and for all who mourn."
The service was pre-recorded on Welby's iPad, with him wearing full robes and having set up a makeshift altar on his dining table
He was joined "virtually" by bishop Rose Hudson-Wilkins and a 10-year-old parishioner named Theo from the diocese of Canterbury.