The prime minister has been heavily criticised following the publication of a damning report which stated he had missed five Cobra meetings at the start of the coronavirus outbreak, and a study has revealed that thousands more people have died in care homes than the official figures state.
As of 5pm on Saturday, 16,060 people had died in UK hospitals after testing positive for coronavirus – an increase of 596 in 24 hours.
As of 9am on Sunday, 372,967people have been tested for coronavirus, with 120,067 coming back positive.
Downing Street accuses Sunday Times of 'errors' and 'falsehoods' over PM coronavirus story
Quoting a Whitehall source, the Times claimed Boris Johnson's administration dragged their feet and "missed the boat on testing and PPE" (personal protective equipment).
The article also claimed the Johnson administration "just watched" as the death toll mounted in Wuhan, China and the prime minister did not attend five meetings of the key government's key Cobra committee in the build-up to the coronavirus outbreak.
In a lengthy blog posted on Gov.uk, a government spokesman said: "This article contains a series of falsehoods and errors and actively misrepresents the enormous amount of work which was going on in government at the earliest stages of the coronavirus outbreak.
"This is an unprecedented global pandemic and we have taken the right steps at the right time to combat it, guided at all times by the best scientific advice."
Delivery of 84 tonnes of PPE for the NHS delayed
The delivery of 84 tonnes of personal protective equipment (PPE) has been delayed, Sky News has reported, and will not arrive in the UK on Sunday despite desperate shortages.
It is not yet known what has caused the delay, but the broadcaster said the shipment – which contains some 400,000 surgical gowns – was due to arrive from Turkey today.
A government spokeswoman said: "We are continuing to work to ensure the shipment is delivered as soon as possible."
Communities secretary Robert Jenrick set out details of the consignment at the daily Downing Street press conference on Saturday, describing it as a "very significant additional shipment".
He said: "Supply in some areas, particularly gowns and certain types of masks and aprons, is in short supply at the moment and that must be an extremely anxious time for people working on the front line.
"But they should be assured that we are doing everything we can to correct this issue and to get them the equipment that they need."
Health bosses said the shipment would provide only enough PPE to last "a few days".
Niall Dickson, chief executive of the NHS Confederation, said it "may be enough to avert an absolute crisis over this weekend" but "it doesn't solve the longer term problem".
Beyoncé outlines how coronavirus is disproportionately affecting black communities in powerful speech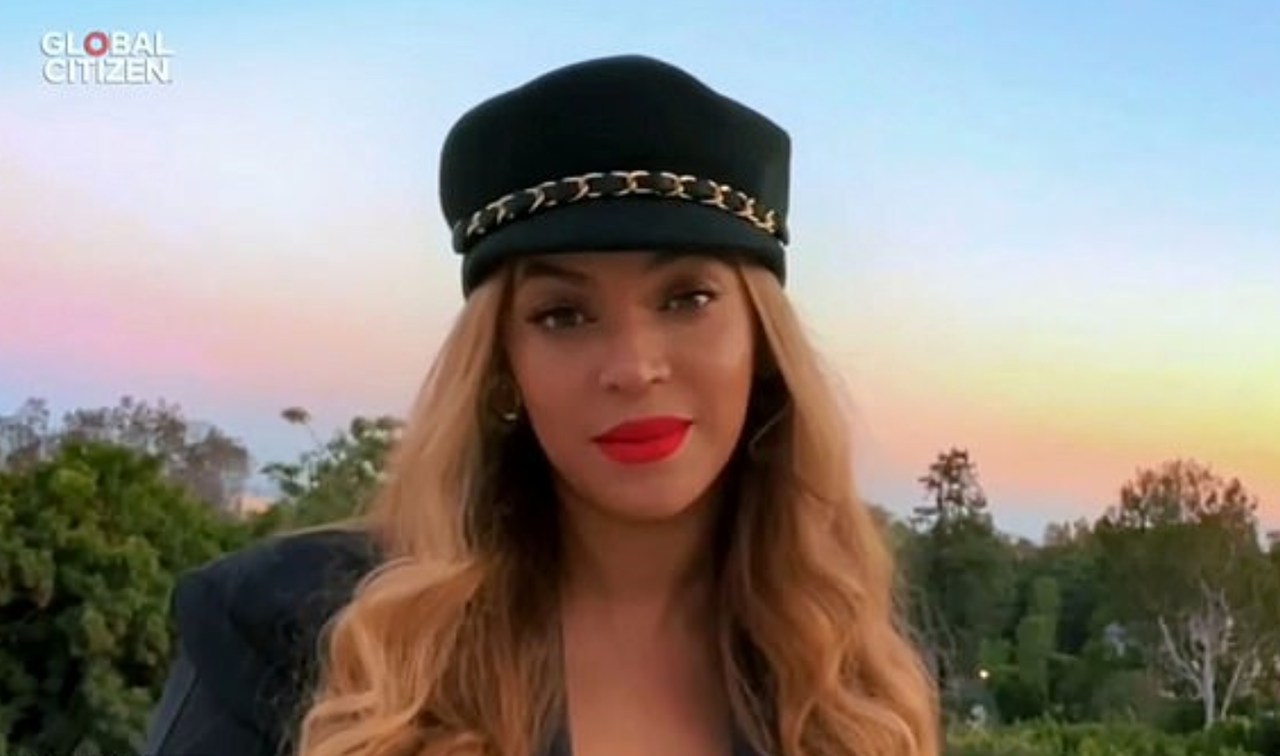 She said: "Black Americans disproportionately belong to these essential parts of the workforce that do not have the luxury of working from home. African-American communities at large have been severely affected in this crisis.
"Those with pre-existing conditions are at an even higher risk. This virus is killing Black people at an alarmingly high rate here in America."
"A recent report in my home city, Houston, Texas, showed that of Covid-19 deaths within Houston city limits, 57 per cent of fatal cases are African-American," the star added.
PM reportedly missed five Cobra meetings at start of outbreak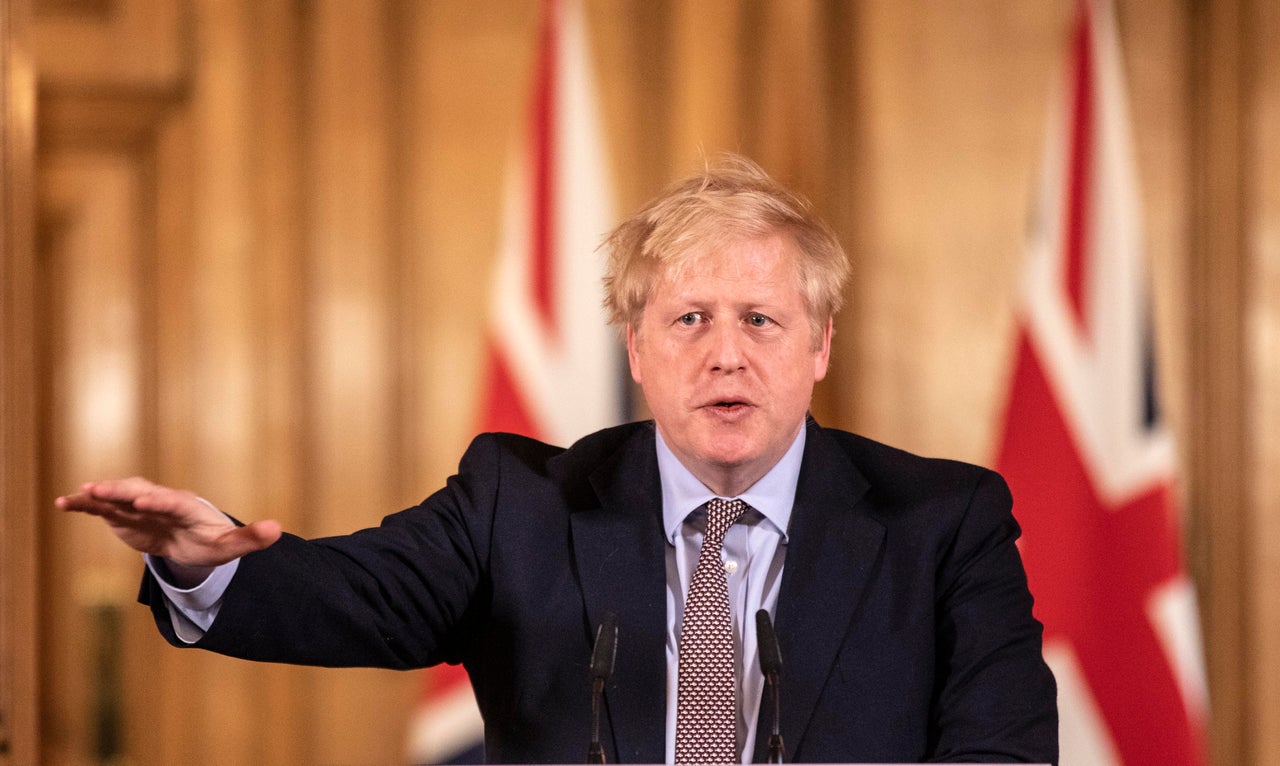 The PM missed five Cobra meetings held at the start of the outbreak, according to a damning report by the Sunday Times, with the government accused of failing to adequately prepare for the crisis despite scientists' warnings.
The nation's leadership has also been heavily criticised for failing to act on securing PPE before the outbreak worsened, with "missed opportunities" pointed out by organisations such as the British Healthcare Trades Association (BHTA).
The group's chief executive Dr Simon Festing told the paper that orders of protective equipment had "undoubtably" been sent overseas and said its offers of help – available through February and March – were not seized upon by the government until April 1.
The Sunday Times quoted a senior Downing Street aide, who was not named, saying: "There's no way you're at war if your PM isn't there.
"And what you learn about Boris was he didn't chair any meetings. He liked his country breaks. He didn't work weekends.
"It was like working for an old-fashioned chief executive in a local authority 20 years ago. There was a real sense that he didn't do urgent crisis planning. It was exactly like people feared he would be."
No. 10 have heavily refuted the claims made in the report, stating that Johnson had been "at the helm" of the response to the crisis.
A Downing Street spokesperson said: "The government has been working day and night to battle against coronavirus, delivering a strategy designed at all times to protect our NHS and save lives.
"Guided by medical and scientific expertise, we have implemented specific measures to reduce the spread of the virus at the time they will be most effective.
"Our response has ensured that the NHS has been given all the support in needs to ensure everyone requiring treatment has received it, as well as providing protection to businesses and reassurance to workers."
Thousands more care home deaths that official figures show, NCF claims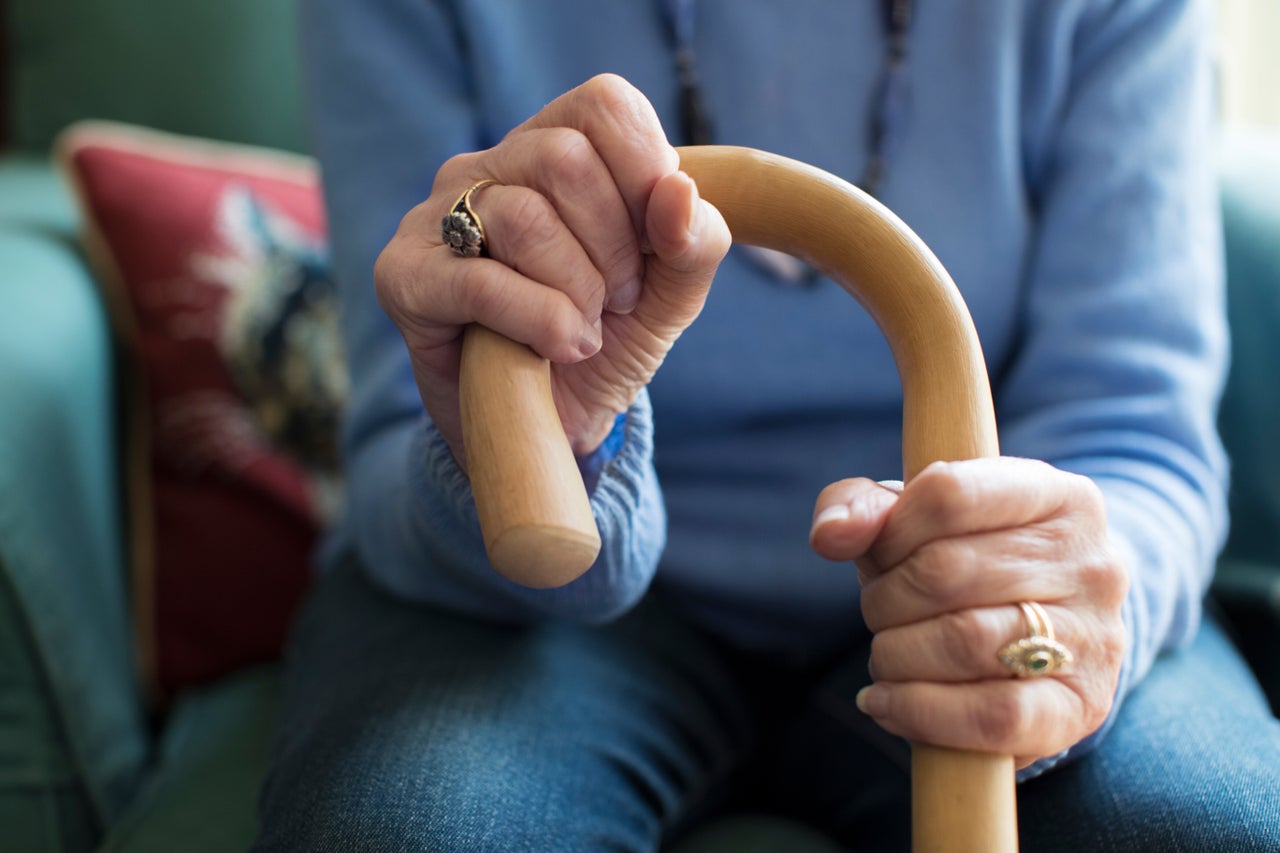 There have been thousands more deaths in care homes in England and Wales than official statistics show, a leading organisation in the sector has claimed.
Current figures for care home deaths across the two nations currently stand at 217, but the National Care Foundation (NCF) – which represents not-for-profit care providers – has estimated that there are around 4,040 deaths yet to be included in the statistics.
According to a BBC report, the organisation collected data from care homes looking after more than 30,000 elderly and disabled people in the UK, representing 7.4% of all people living in such facilities nationwide.
In those specific homes, the NCF found, there were 299 coronavirus-related deaths in the week between April 7 and April 13. That number is treble the figure from the previous week, and double that of the total recorded across the whole of March.
More than 6.5m jobs to be lost as a result of lockdown, study predicts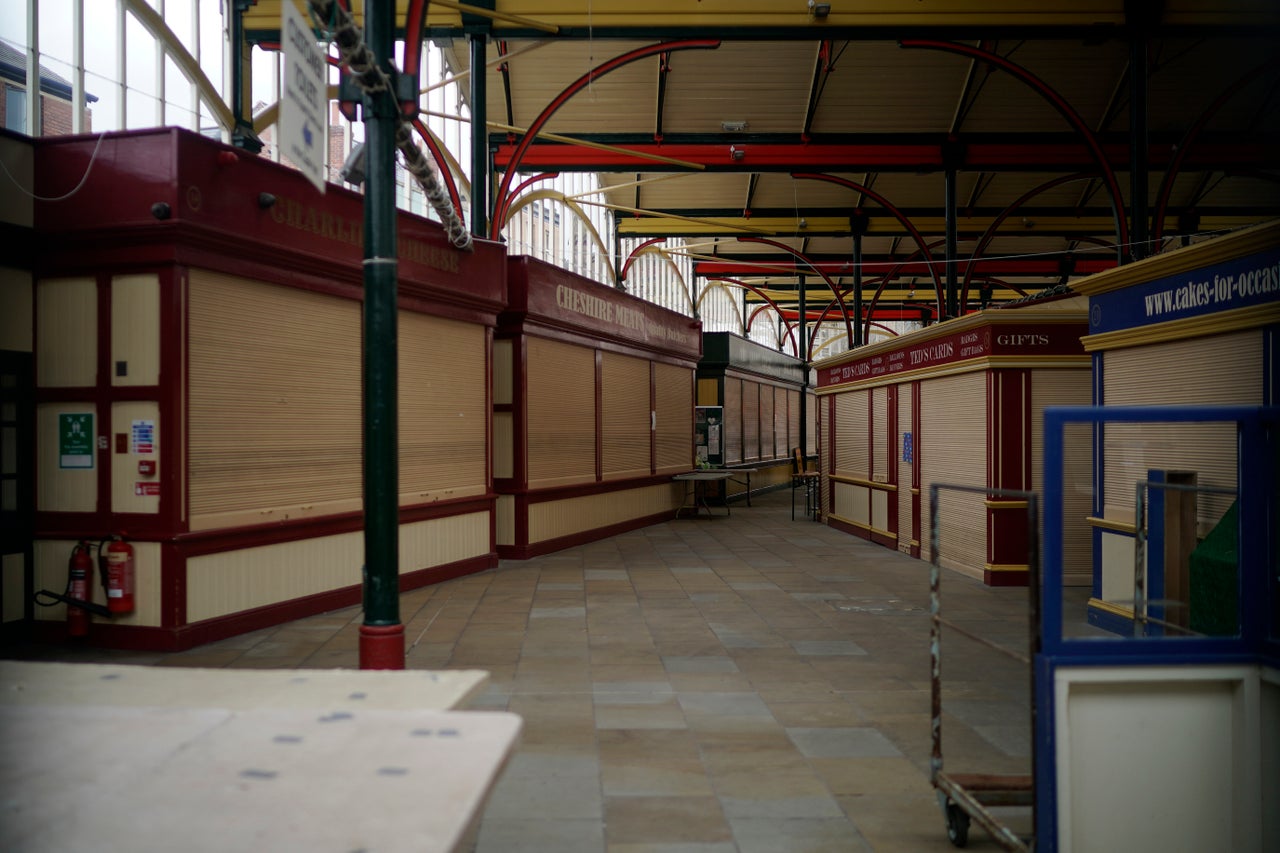 Britain's coronavirus lockdown will take more than 6.5m jobs out of the economy, according to estimates contained in a new study.
Research by the Institute for Social and Economic Research at the University of Essex says this equates to around a quarter of the UK's total jobs, with more than half the positions in certain sectors to be lost.
While most of the losses are expected to be temporary, the likelihood of some becoming more permanent depended on the length of the lockdown.
Accommodation and food services are predicted to suffer the worst rate of cuts, with 75.1% of jobs lost, or around 1.3m positions.
The study shows the knock-on effects of certain industries on other sectors, with the agriculture, forestry and fishing sector tipped to lose one job in 10 due to reduced demand from the accommodation and food sector.
The institute's modelling reflects the capacity of some people to work from home, which leaves some sectors less affected than others.
While the study predicts job losses will be mostly temporary, Professor Matteo Richiardi, an expert on modelling labour markets who led the research, warned the risk of jobs being permanently lost depends on the duration of the lockdown.
"If this is short, say a few months, the links between employers and employees of affected industries might not be severed, and individual careers might not suffer too much," he told The Observer newspaper.
"Under a longer lockdown, losses of human capital and scarring effects will occur. The economy will still bounce back, but at a higher cost for individuals."
Leaders caught 'off guard' by pandemic threat, says Nato chief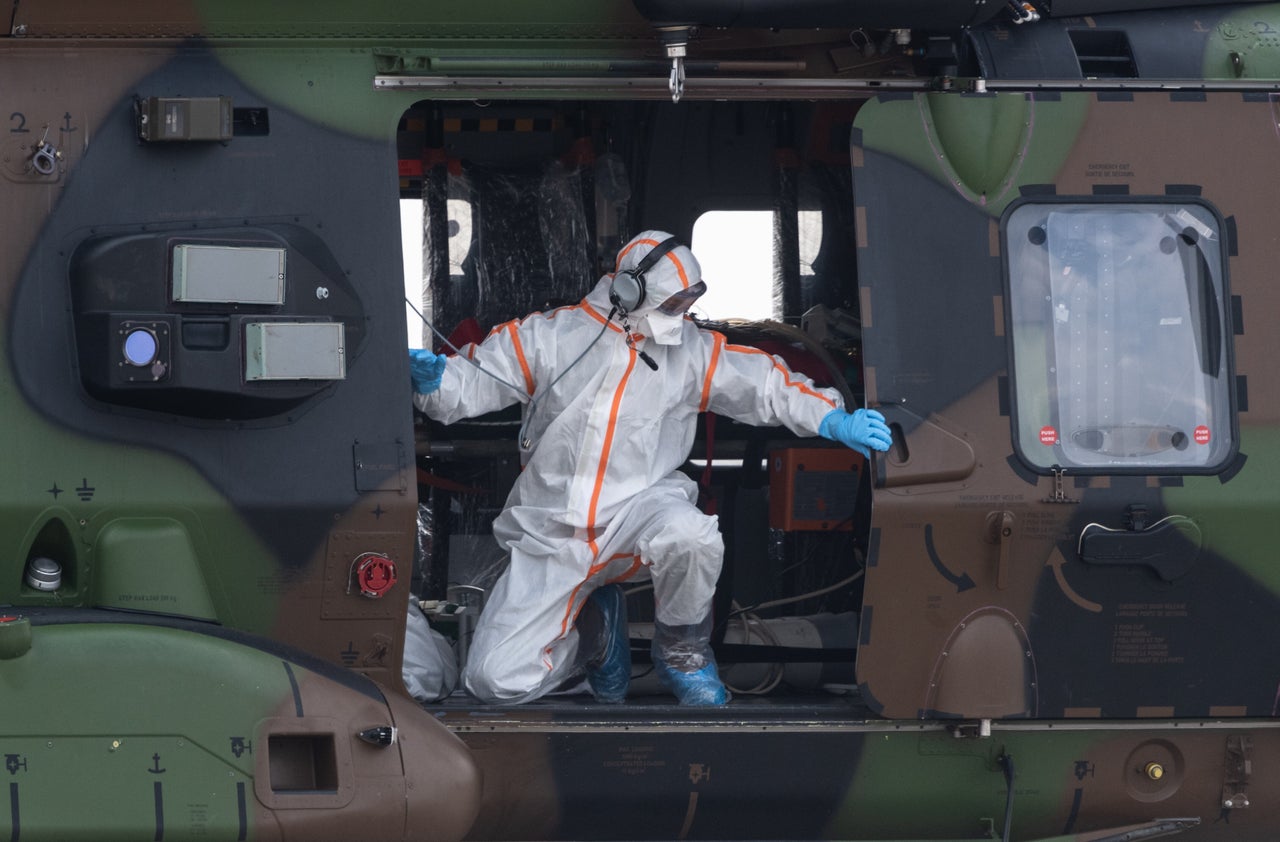 The Nato general leading the group's response to the coronavirus in Europe has conceded all key figures were caught "off-guard" by the outbreak.
Defending Nato's work in reaction to the virus, including co-ordinating the distribution of PPE through various European countries, Lieutenant-general Olivier Rittiman said "no-one" fully understood the depth of the crisis that lay ahead in the early days of the outbreak.
"I think that everybody was taken a little bit off-guard by this crisis," Rittiman, the commander of Nato's Europe Covid-19 Task Force, told Sky News' Sophy Ridge on Sunday.
"No-one was really completely understanding the full expanse of the health crisis we are facing."
Rittiman said it was not fair of former defence minister Tobias Ellwood to have said last week that Nato needed to "wake up" to the Covid-19 threat.
The general said the organisation had so far deployed 4,000 medics and 250 field hospitals – amounting to some 25,000 beds – across various nations.
"We are providing this co-ordination mechanism with the rapid air mobility, over 100 flights have been conducted to ship the equipment. So saying that Nato is slow to wake up or is not doing anything is not fair because we are doing quite a lot," he said.
Rittiman conceded there is a global shortage of PPE, but said Nato is appropriately managing the delivery of equipment to different nations, after which domestic distribution is "a national decision".
Some US lockdown measures ease amid pressure from protestors and president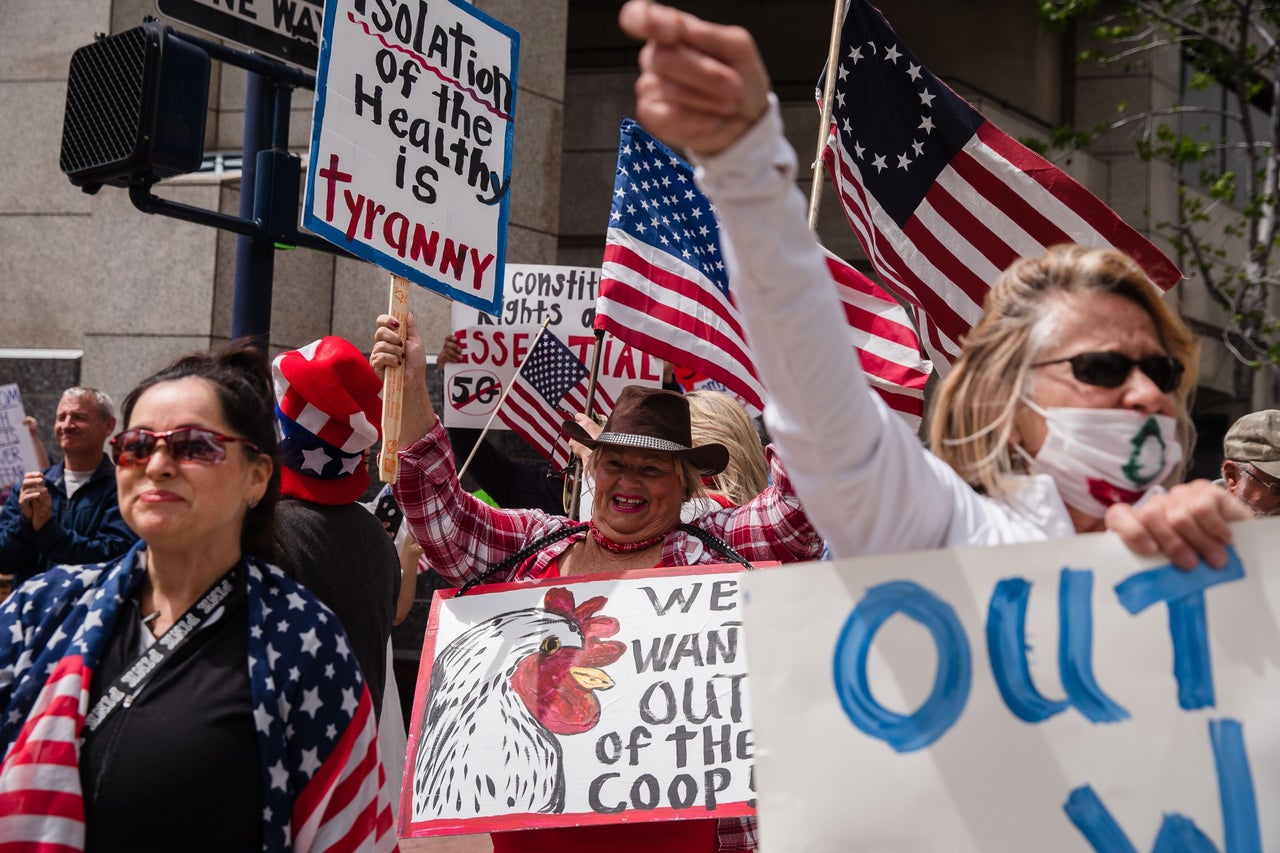 States across the US are moving to ease restrictions designed to halt the spread of coronavirus amid pressure from Donald Trump – despite the continued emergence of hot sports and dire warnings from experts.
Adding to the pressure are protests against stay-at-home orders organised by small groups and Trump supporters, with hundreds turning out in cities across America after the president urged them to "liberate" three states led by Democratic governors.
Protests took place in Republican-led states too, including at the Texas Capitol and in front of the home of Indiana governor Eric Holcomb, who has signed an agreement with six other Midwestern states to co-ordinate reopening and has extended his stay-at-home order until May 1.
Texas governor Greg Abbott has said restrictions will begin easing next week, with shops being allowed to sell merchandise from the kerbside and hospitals resuming non-essential surgeries.
For the first time in weeks, people were able to visit some Florida beaches this weekend, but they were still subject to restrictions on hours and activities.
But with protesters clamouring for more, infections continue to surge in the north-east of the country. More than 13,000 people have died in New York alone, although hospital admissions have started to decline.
In Texas, several hundred people rallied in the capital chanting "Let us work". Many demanded an immediate lifting of restrictions in a state where more than one million have filed for unemployment since the crisis began.
Elsewhere, a few hundred demonstrators waved signs outside the Statehouse in New Hampshire, which has had nearly 1,300 cases of the virus and more than three dozen deaths.
One of the protesters, talkshow host Ian Freeman, said: "Even if the virus were 10 times as dangerous as it is, I still wouldn't stay inside my home. I'd rather take the risk and be a free person."