At least 30,000 people worldwide have now died after contracting coronavirus, and Boris Johnson has written to 30m households across the country.
More than 1,000 people have died in the UK after contracting the virus. The official figures, released on Sunday afternoon, state:
At least 19,522 people have tested positive for coronavirus in the UK.
1,228 people are now confirmed to have died across Britain and Northern Ireland as of 5pm on Friday – an increase of 209 on the previous 24 hours.
Here are the latest updates on Covid-19 from the UK and around the world:
It Could Be Six Months Or Longer Before UK Returns To Normal
Dr Jenny Harries told Sunday's Downing Street press conference it was "plausible" social distancing measures could need to remain in place beyond the end of September.
But Harries added it was not necessarily case that the UK would be in "complete lock down" for that long.
She said instead measures could be loosened and tightened in response to the rate of infections.
Harries warned it would be "dangerous" for the UK to "suddenly revert to our normal way off living" before the outbreak had been "really squashed".
First Covid-19 death of frontline NHS hospital worker confirmed
A consultant has become the first frontline NHS hospital worker to die after testing positive for coronavirus, NHS England said.
Amged El-Hawrani, aged 55, died at the Glenfield Hospital in Leicester on Saturday evening, the University Hospitals of Derby and Burton (UHDB) said.
El-Hawrani worked as an Ear, Nose and Throat (ENT) surgeon at the Queen's Hospital Burton – playing a leading role in merging the Burton and Derby hospitals.
The PA news agency understands he had not been in contact with patients in recent weeks.
A statement made on behalf of Mr El-Hawrani's family said: "Amged was a loving and much-loved husband, son, father, brother, and friend.
"His greatest passions were his family and his profession, and he dedicated his life to both. He was the rock of our family, incredibly strong, compassionate, caring and giving. He always put everyone else before himself."
Man arrested for deliberately coughing in paramedic's face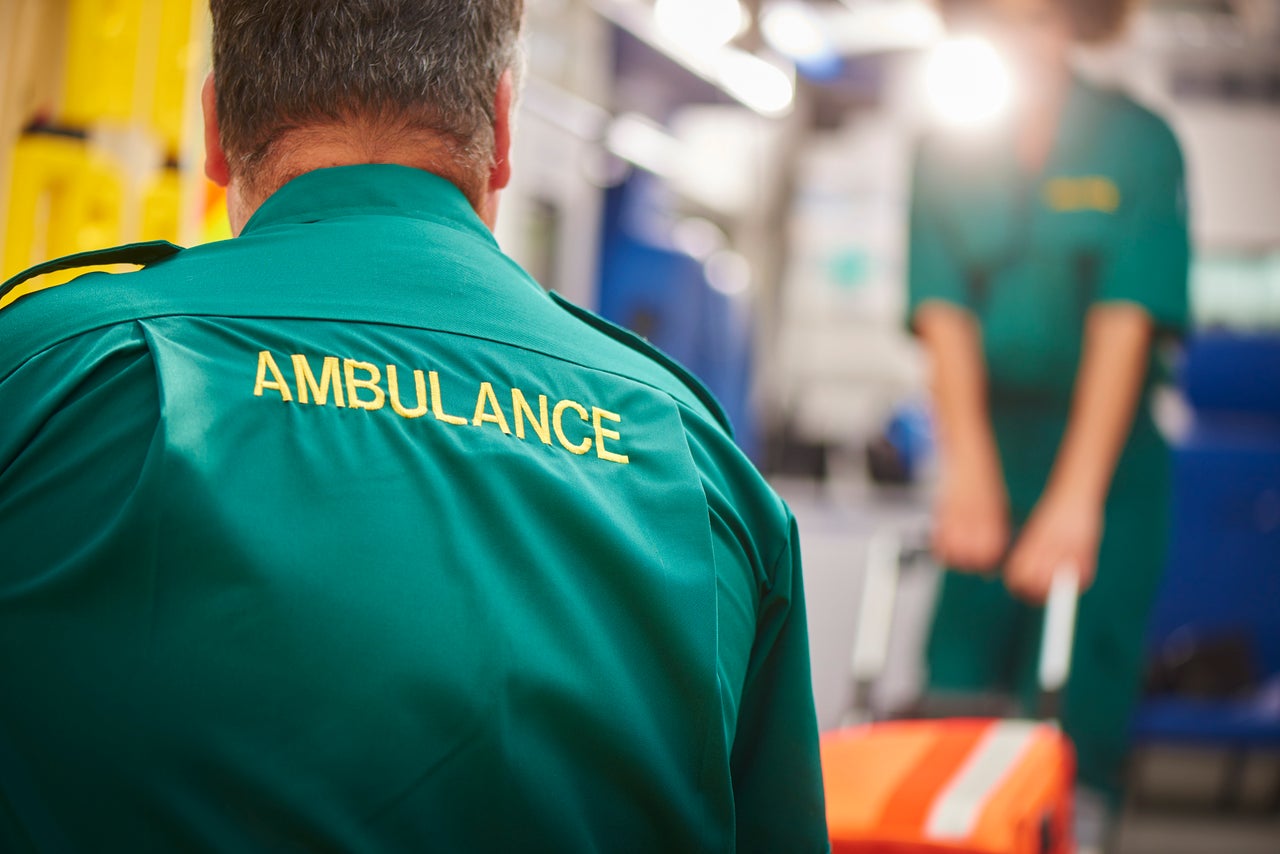 A man has been arrested after deliberately coughing in the face of a paramedic, police said.
The ambulance service was called just before 11pm on Saturday to a man in Stroud, Gloucestershire, who was feeling unwell.
"They attended an address where another man who was self-isolating allegedly deliberately coughed in the face of one of the paramedics," a spokeswoman for Gloucestershire Police said.
"The man, a 43-year-old, was arrested, charged and remanded for assaulting an emergency worker by way of coughing and threatening GBH by infecting with Covid-19."
In a separate incident, a 14-year-old boy has been charged coughed on and spat at a 66-year-old woman while shouting "coronavirus" in Ashton-under-Lyne, Greater Manchester, on Tuesday.
Records of similar offences have also been reported elsewhere, with a group of teenagers in Warrington claiming to be infected and coughing at NHS staff.
750,000 people sign up as NHS volunteers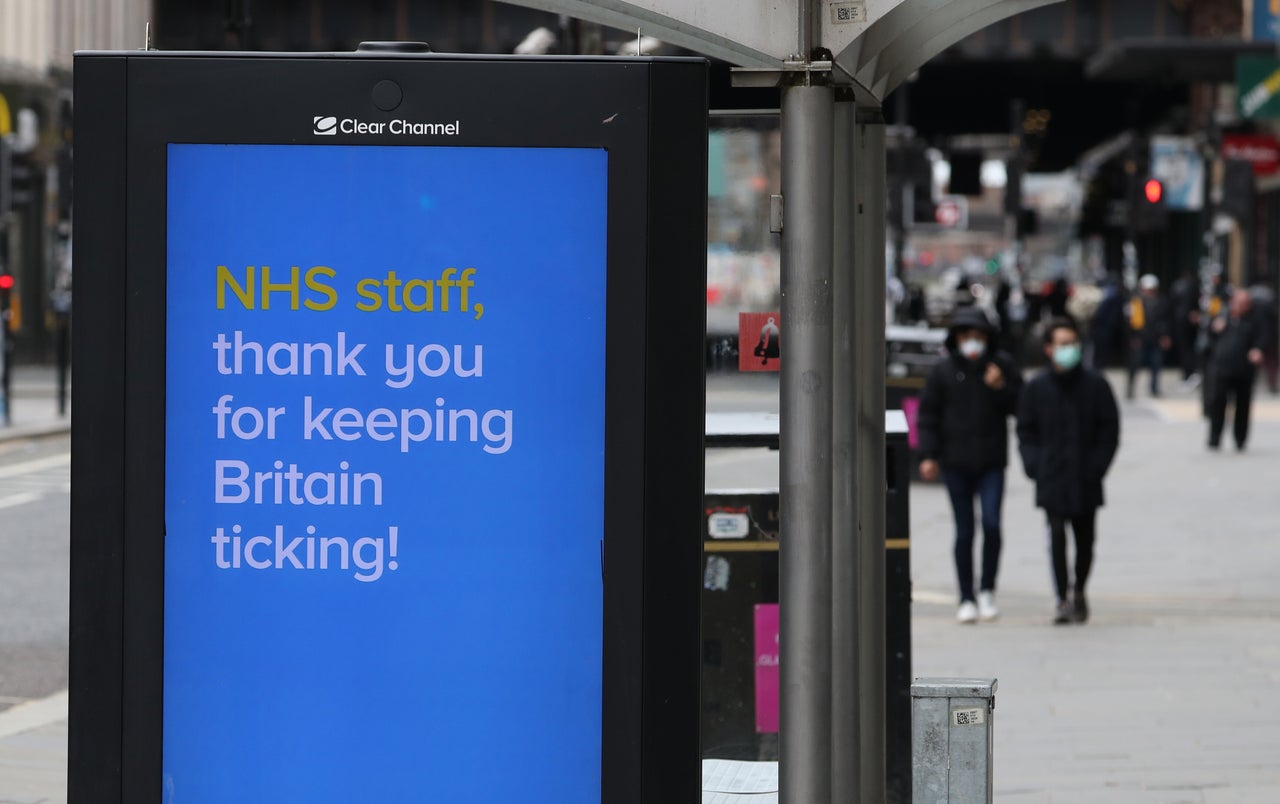 The number of people who have volunteered to help the NHS combat Covid-19 has reached 750,000 – three times the initial target, the Royal Voluntary Service has announced.
Volunteers reached three-quarters of a million just two days after the target was increased after hitting the initial 250,000 goal within less than 24 hours.
The drive will now be temporarily paused to enable the RVS to process the applications and work together with the NHS to get the volunteer army up and running.
Coronavirus kills more than 30,000 worldwide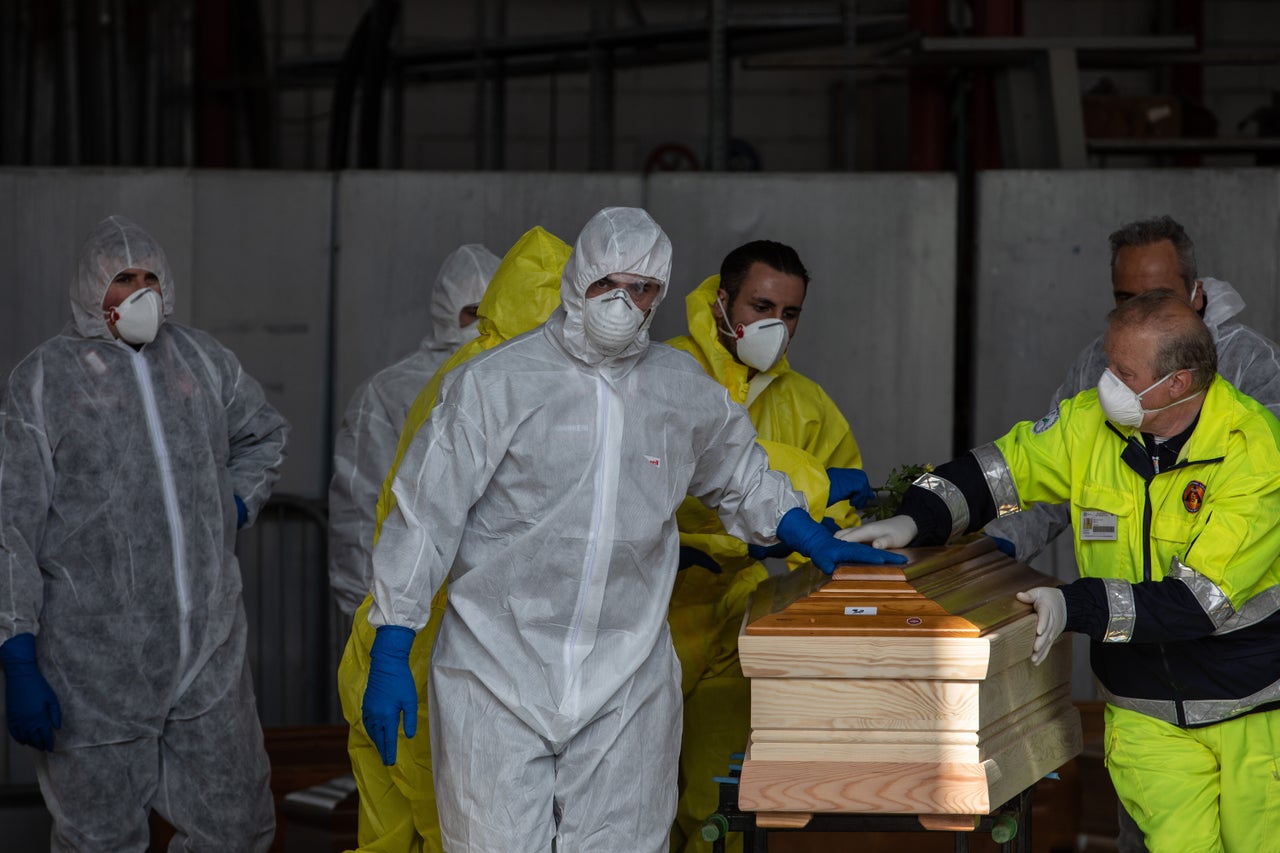 More than 30,000 people have now died worldwide after contracting coronavirus.
According to John Hopkins University, which has been tracking the global spread of the virus, more than 665,000 cases of the virus have now been confirmed worldwide.
Of those, around 141,000 are believed to have recovered.
Italy has seen a higher number of deaths than any other country in the world.
On Saturday it was confirmed that more than 10,000 people – many of them elderly and living in the northern regions of the country – had died.
Spain, the second worst-affected country with regards to the death toll worldwide, has reported more than 5,000 deaths, while China, where the outbreak began, has reported 3,182.
The global leader in the number of confirmed cases is currently the US, where almost 125,000 people have tested positive.
US deaths double in two days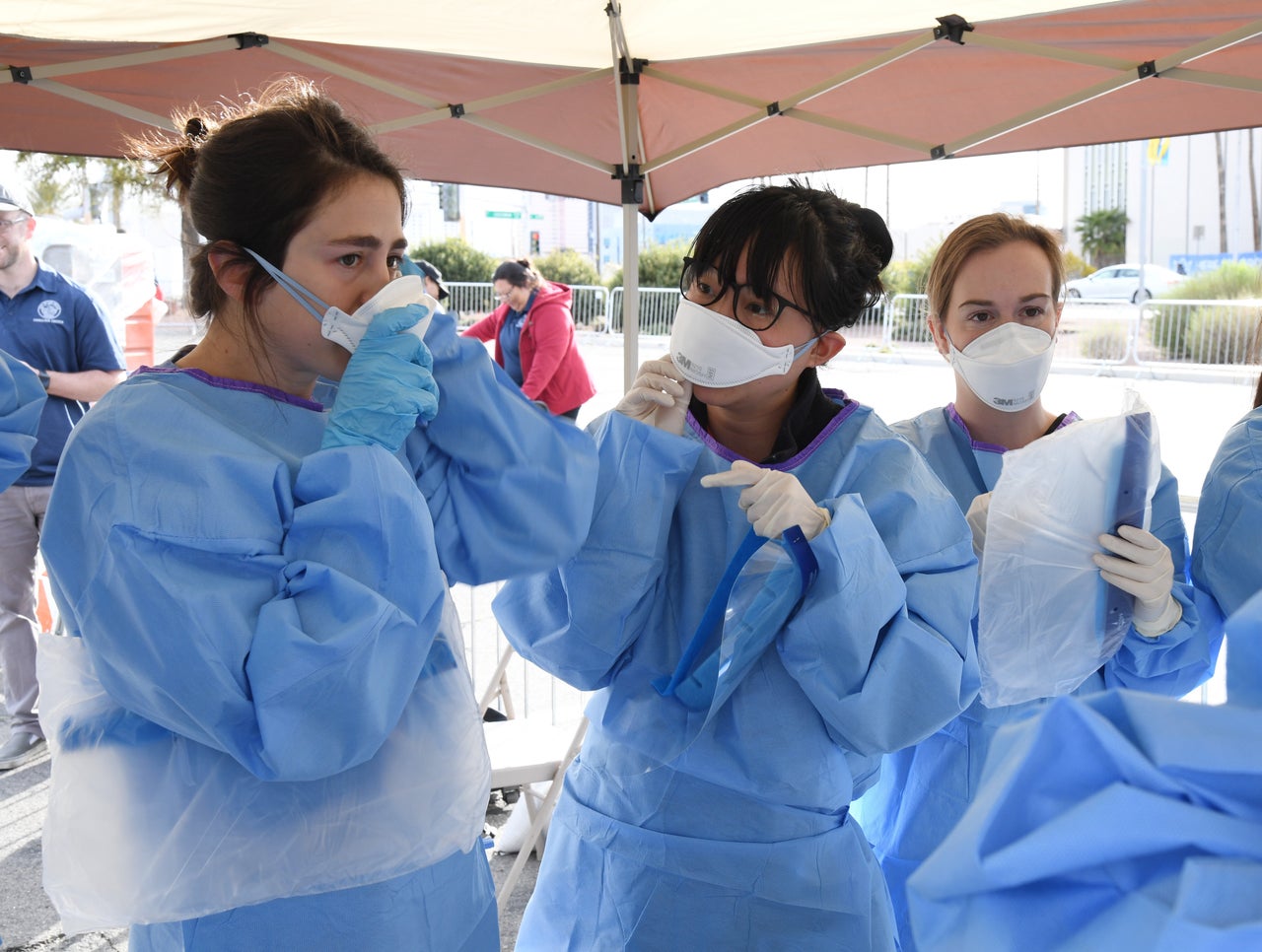 Coronavirus deaths in the US have doubled in just two days, with the Washington Post reporting that more than 2,000 people had now died after contracting the virus.
It marks an alarming increase in the rate of fatalities. The first 1,000 deaths took place over the course of a month, after the first death was recorded in Washington state on Feb 29.
A one-year-old child who had tested positive in Chicago was amongst the dead, it was announced on Saturday, with a full investigation underway to conclusively determine whether the infant's death came as a direct result of Covid-19.
If confirmed, the child is thought to be the youngest victim of the virus worldwide.
Meanwhile, Donald Trump backtracked on his suggestion of placing New York, New Jersey and Connecticut under quarantine, instead issuing a "strong travel advisory".
"A quarantine will not be necessary," Trump said, walking back his earlier statements.
Two hours after Trump's announcement, the CDC officially issued the travel advisory, urging residents to refrain from "domestic travel" for at least 14 days, with "employees of critical infrastructure industries" exempt.
Boris Johnson writes to 30m households, urging them to stay at home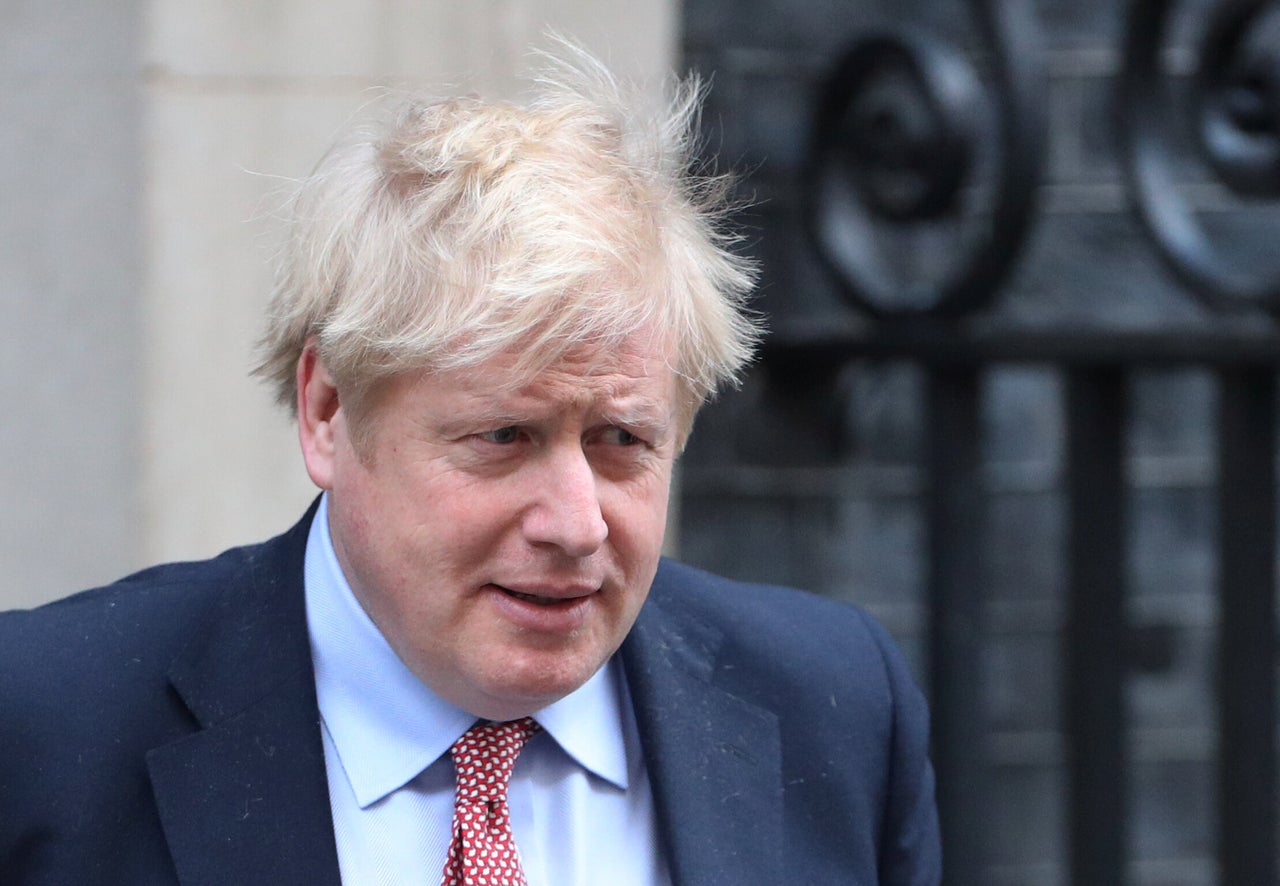 Boris Johnson has written to 30m households urging them to stay inside, as the number of deaths from the virus surpassed 1,000.
The PM, who is self-isolating with Covid-19, is writing to every address telling people the closer they adhere to the rules "the sooner life can return to normal".
He wrote: "We will not hesitate to go further if that is what the scientific and medical advice tells us we must do.
"We know things will get worse before they get better."
At Saturday's daily press conference, professor Stephen Powis, NHS England's national medical director, warned the public not to rest on their laurels after an Imperial College London study suggested the UK could be on course for 5,700 deaths if it follows the same trajectory as China.
Nazanin Zaghari-Ratcliffe has temporary prison leave extended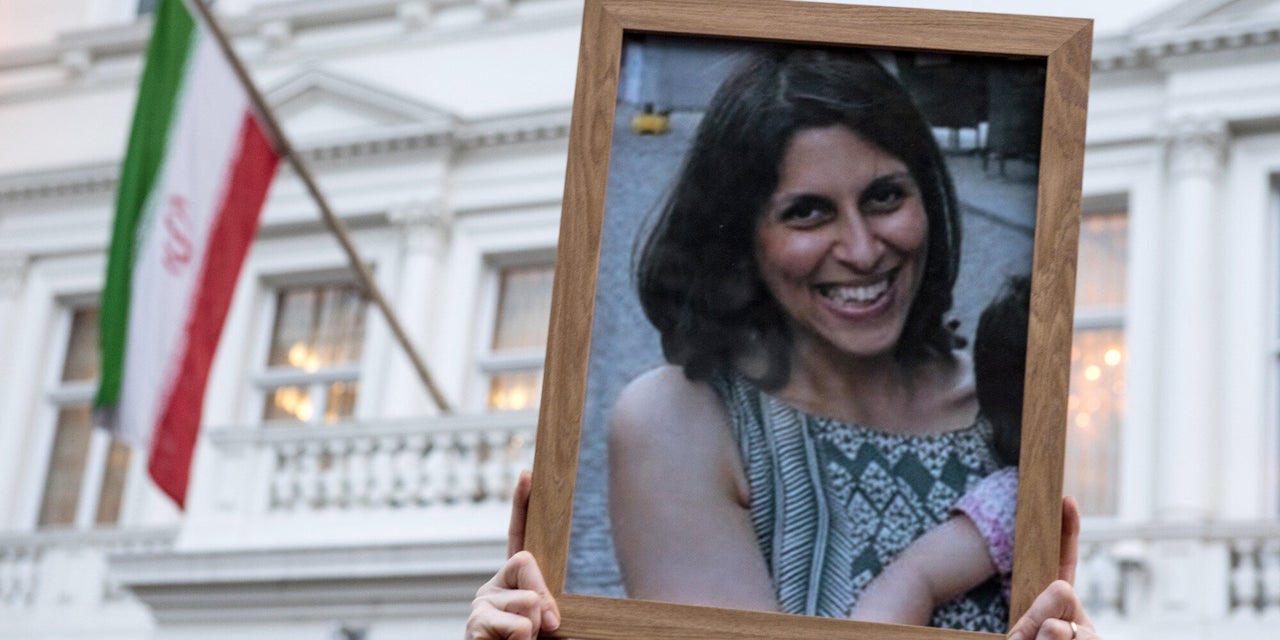 The husband of Nazanin Zaghari-Ratcliffe has said her temporary leave from prison in Iran has been extended.
Richard Ratcliffe said his wife's father had been told her temporary release from Evin prison in Tehran – granted in response to the Covid-19 pandemic – had been extended by two weeks and will now run until April 18.
Ratcliffe added that his wife's file has been put forward to the Iranian Prosecutor General to be considered for clemency.
The British-Iranian woman has been living in relative isolation at her parents' house in Tehran while the country gets to grips with the outbreak.
She has to wear an ankle tag during the furlough, and can only go within a 300-metre range of her parents' home.
Iran is among the countries worst-affected by Covid-19 – reporting over 29,000 confirmed cases and more than 2,200 deaths from the disease.
Former foreign secretary Jeremy Hunt welcomed the news on Twitter – calling it a "glimmer of hope amidst the darkness".
"Let's pray that this remarkable family are reunited soon," he added.
Cruise ship with hundreds of stranded Britons on board allowed to pass through Panama Canal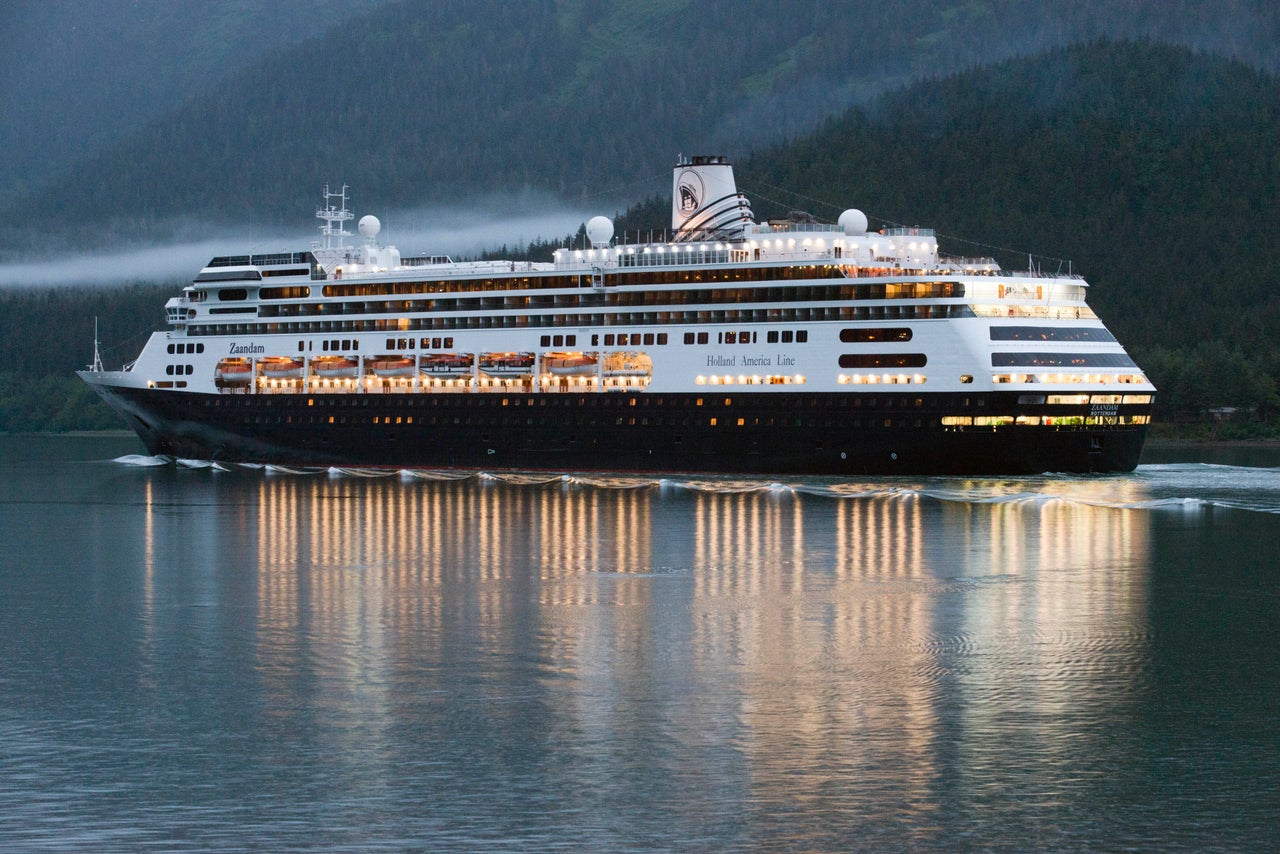 A coronavirus-stricken cruise ship stranded off the coast of Panama with over 200 British nationals on board will be allowed to continue its journey through the Panama Canal.
Operator Holland America Line said more than 130 people have reported flu-like symptoms on MS Zaandam, while four "older guests" are confirmed to have died – although their cause of death has not been given.
The ship, which was refused entry to a series of ports had attempted the journey to Fort Lauderdale in Florida, but authorities in Panama said no vessel with confirmed cases could travel through the Panama Canal.
On Saturday, Panama's government announced they would grant those on board "humanitarian aid" and allow the ship to pass through the waterway.
None of the 1,243 passengers on the ship or any members of the 586 crew will be able to disembark on Panamanian soil, the government added.
The ship has been at sea since March 14 when it was refused permission to dock in Chile, where the cruise was due to end in San Antonio on March 21.
Holland America Line began transferring healthy passengers to a sister ship docked nearby, the Rotterdam, which has been providing the Zaandam with medical supplies and personnel.
It is not yet known whether the Rotterdam will also be allowed to pass through the Panama Canal.