Millions of Britons have been warned to stay inside as the temperature soars, and the US has been accused of "modern piracy" after reportedly outbidding European countries for masks as coronavirus intensifies global competition for supplies.
According to official figures published on Saturday afternoon, in the UK:
4,313 people in hospital had died after contracting coronavirus as of 5pm on Friday, an increase of 708 in 24 hours.
A total of 9,406 new people were reported as being tested in the 24 hours to 9am April.
Brits stuck on coronavirus-hit cruise ship land at Heathrow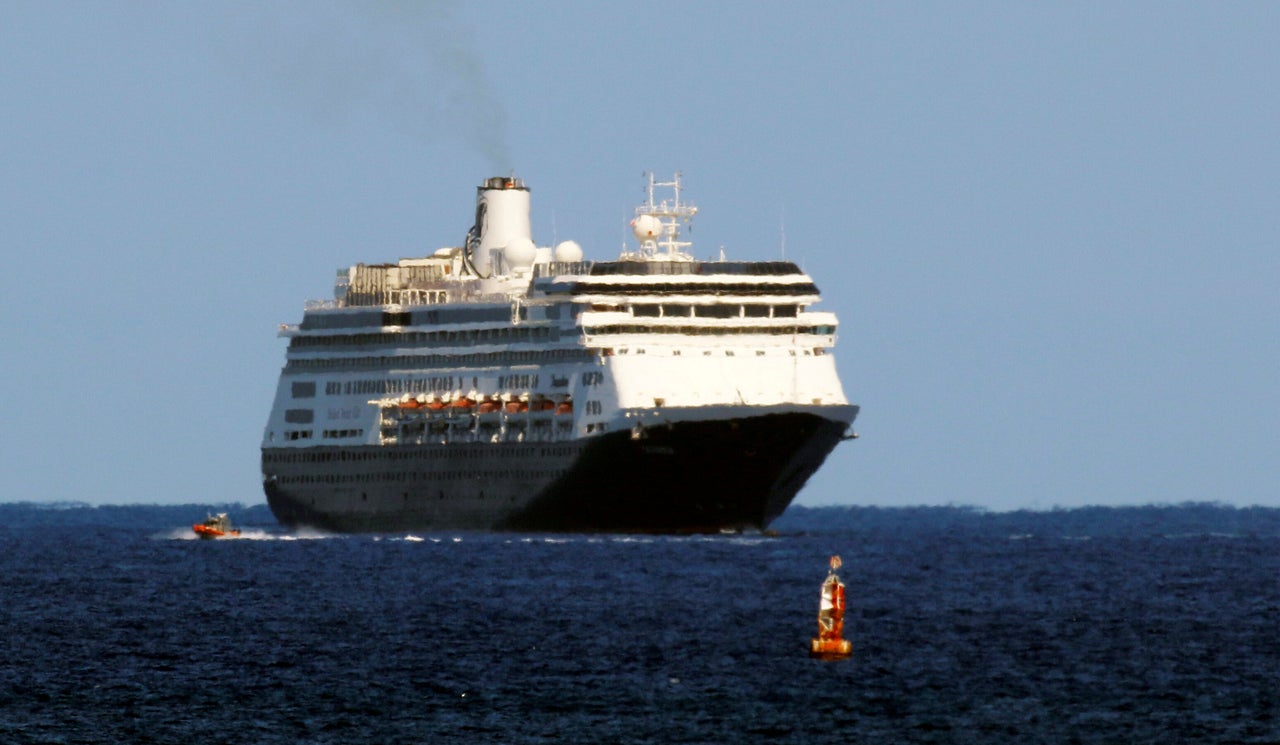 A charter flight carrying British passengers from a coronavirus-hit cruise ship has landed at Heathrow.
More than 200 Brits had been stuck on board the Zandaam and its sister ship the Rotterdam after the Zandaam reported more than a dozen Covid-19 cases, plus 190 people with flu-like symptoms.
The cruise ships were embroiled in a dispute with Florida officials, who were reluctant to let the ships dock, for fear of further burdening the state's already-stretched hospitals.
Four people died aboard the Zandaam, including two officially diagnosed with the coronavirus.
The four included 75-year-old Briton John Carter, who died on March 22. His cause of death has yet to be officially revealed, but he was reported to have been on a ventilator in his last days.
The Zandaam, which began its cruise in Buenos Aires on March 7, was refused entry to several Latin American ports after its coronavirus cases emerged, before making a rendezvous with the Rotterdam to transfer its healthy passengers.
On Friday, more than 1,000 passengers – including 200 Brits – from both ships were finally allowed to touch dry land in Fort Lauderdale, where the Zaandam's cruise had originally been scheduled to end this Tuesday.
Watford General Hospital tells patients to stay away – even in an emergency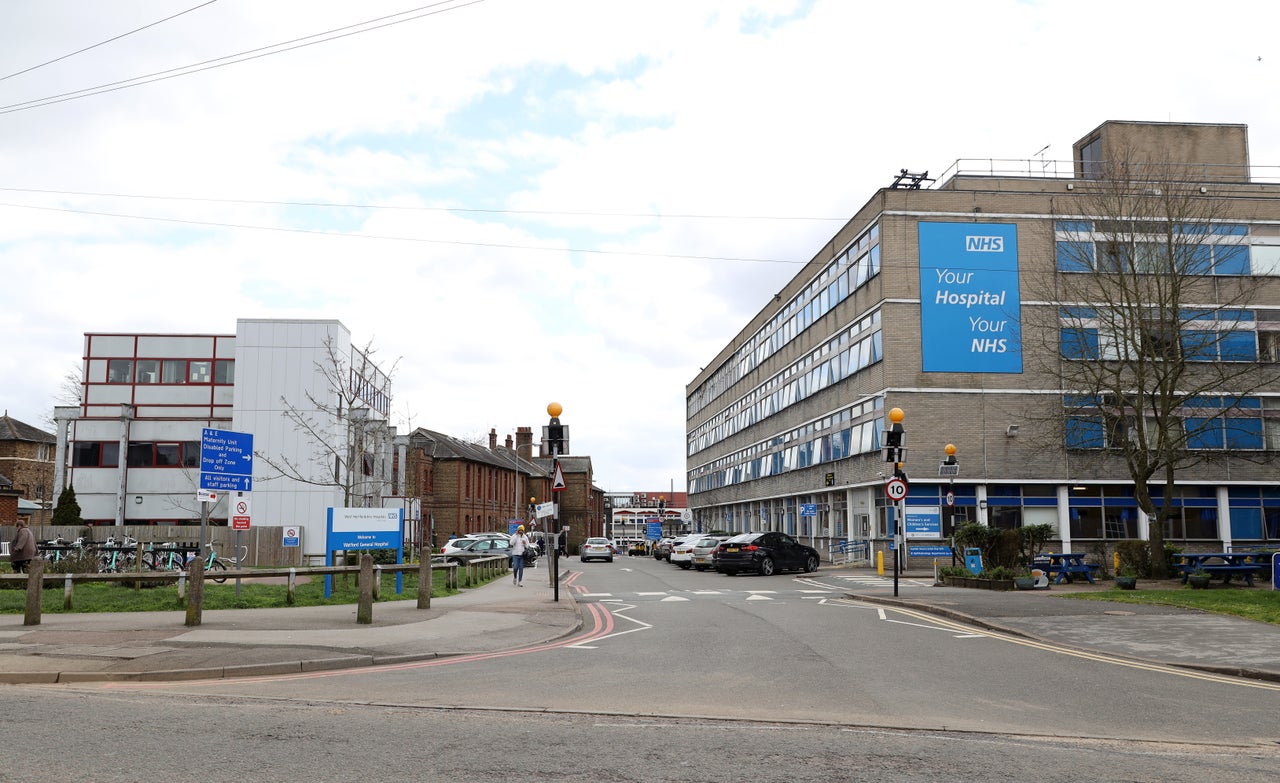 Watford General Hospital has told patients to stay away – even in an emergency – amid a critical incident concerning its oxygen equipment.
In an urgent message on its website, the north London hospital said the only exception was for women in labour.
A small number of patients are being transferred to other hospitals amid the incident.
In a statement, the West Hertfordshire Hospitals NHS Trust said it had declared a critical incident "as a result of a technical issue with our individual hospital's oxygen equipment, which does not pose any risk to our patients".
It said it had asked the public not to attend the hospital.
"A small number of patients are being transferred to other hospitals in the area, with each patient being fully assessed in line with existing safety guidelines before they are moved," the statement added.
It comes after NHS England wrote to trusts to urgently warn them to limit the number of people on mechanical ventilators and continuous positive airway pressure (CPAP) machines.
The warning was issued after a major NHS hospital in London almost ran out of oxygen for its coronavirus patients on ventilators, the Guardian reported.
Carrie Symonds 'has coronavirus symptoms'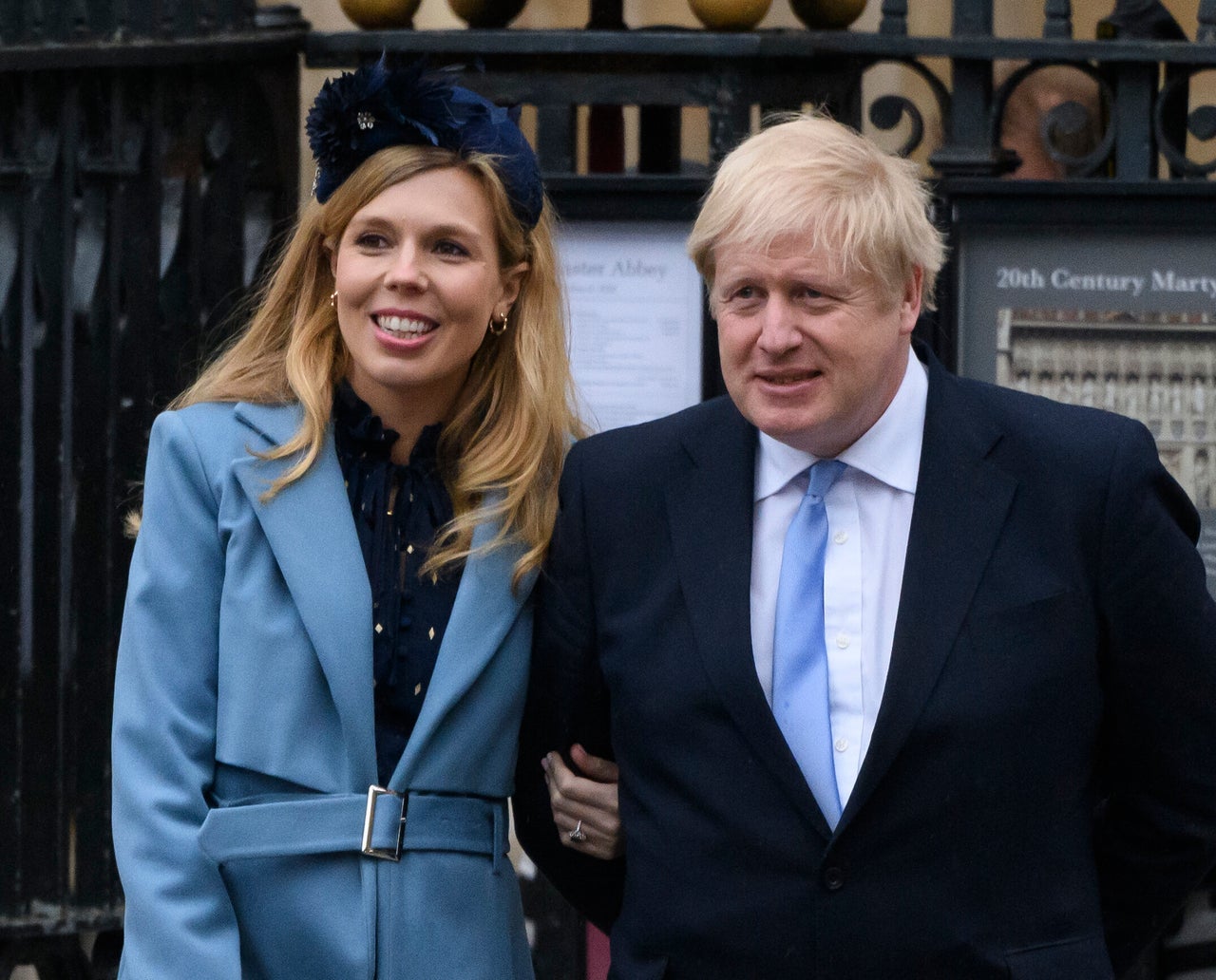 In a tweet, Symonds – who is pregnant – said: "I've spent the past week in bed with the main symptoms of coronavirus.
"I haven't needed to be tested, and, after seven days of rest, I feel stronger and I'm on the mend."
She added: "Being pregnant with Covid-19 is obviously worrying. To other pregnant women, please do read and follow the most up to date guidance which I found to be v reassuring."
It comes after Johnson tested positive for Covid-19 last Friday. He remains in self-isolation, saying in a video on Friday that he still had a fever.
Five-year-old among coronavirus deaths in England
NHS England have confirmed that a five-year-old was among the 637 people who were confirmed to have died in the UK in the 24 hours prior to 5pm on Friday.
A total of 3,939 people have died in hospitals in England since the start of the outbreak. The latest figures, published on Saturday afternoon reveal the oldest patient to have died was 104.
Forty of the latest deaths were in people who had no known underlying conditions, aged between 48 and 93.
NHS England said 212 of the deaths of patients with Covid-19 were in the Midlands, with 127 in London, 97 in the North West, 73 in the North East and Yorkshire, 70 in the East of England, 41 in the South East and 17 in the South West.
Some prisoners to be temporarily released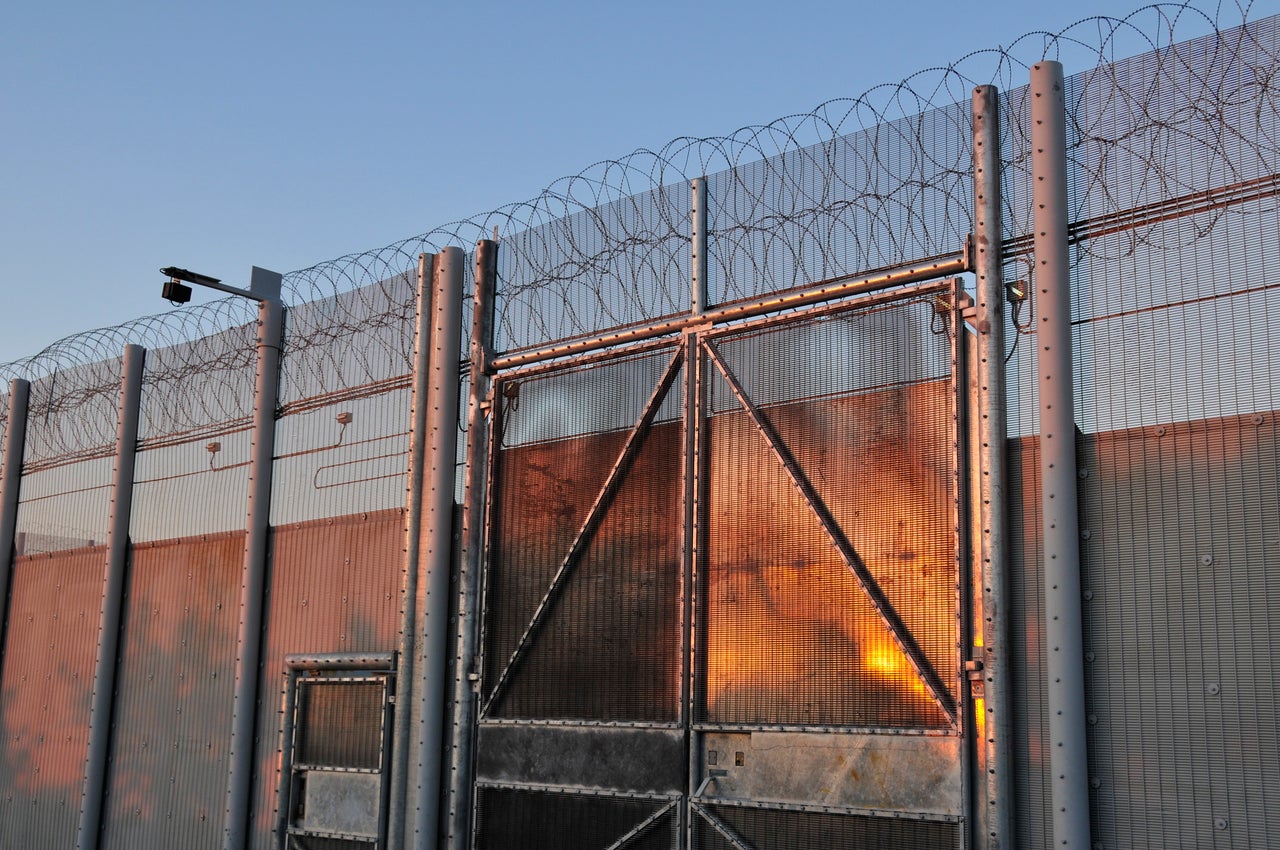 Risk-assessed prisoners within two months of their release date are to be temporarily released from jail as part of the national plan to protect the NHS and save lives, Lord Chancellor and Justice Secretary Robert Buckland has announced.
Buckland said: "This government is committed to ensuring that justice is served to those who break the law.
"But this is an unprecedented situation because if coronavirus takes hold in our prisons, the NHS could be overwhelmed and more lives put at risk.
"All prisoners will face a tough risk assessment and must comply with strict conditions, including an electronic tag, while they are closely monitored. Those that do not will be recalled to prison."
Infection rates could soar for 'weeks' if UK breaks social distancing rules during warm weather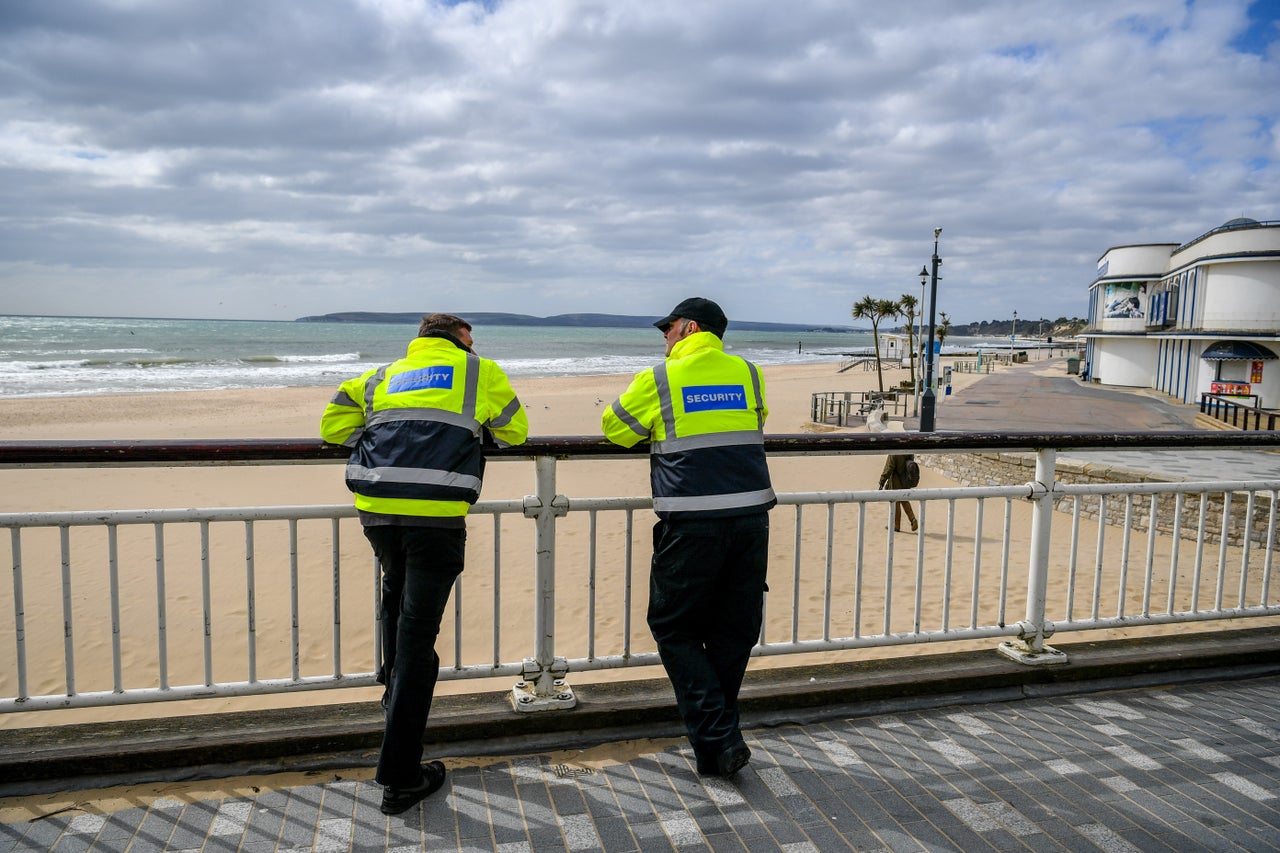 The public have been warned to stay inside as the forecast warm weather sparks fears that crowds could gather to enjoy the sunshine.
With highs of 20C in London predicted on Sunday, and widespread sunshine set to cover much of the UK across the weekend, there are concerns that a proportion of the British public could flock to beaches and parks after more than a week of lockdown.
Professor Neil Ferguson, author of a report which warned of mass deaths if the UK did not introduce strict controls, said a high level of coronavirus infections could last for "weeks" if people break the social distancing rules this weekend.
He told BBC Radio 4 that the epidemic was expected to plateau in the next week to 10 days, but said people's behaviour was critical to determining what happens next.
Asked what would happen if people flout the social distancing rules this weekend, he said: "That moves us to a slightly more pessimistic scenario. We still think things will plateau but we'll be at quite high levels of infection for weeks and weeks rather than seeing quite a rapid decline as the type seen in China."
Chief Constable Shaun Sawyer, from Devon and Cornwall Police, told BBC Breakfast that officers would use enforcement as a "last resort" if gatherings did spring up.
He said: "This is a national endeavour, everyone plays their part, it's the time to put others before self and we're seeing so many people across local government doing their part, the NHS of course.
"But it's actually the public, the millions of people, to put others before self to be selfless, not selfish."
US accused of 'modern piracy' after reportedly diverting Europe-bound masks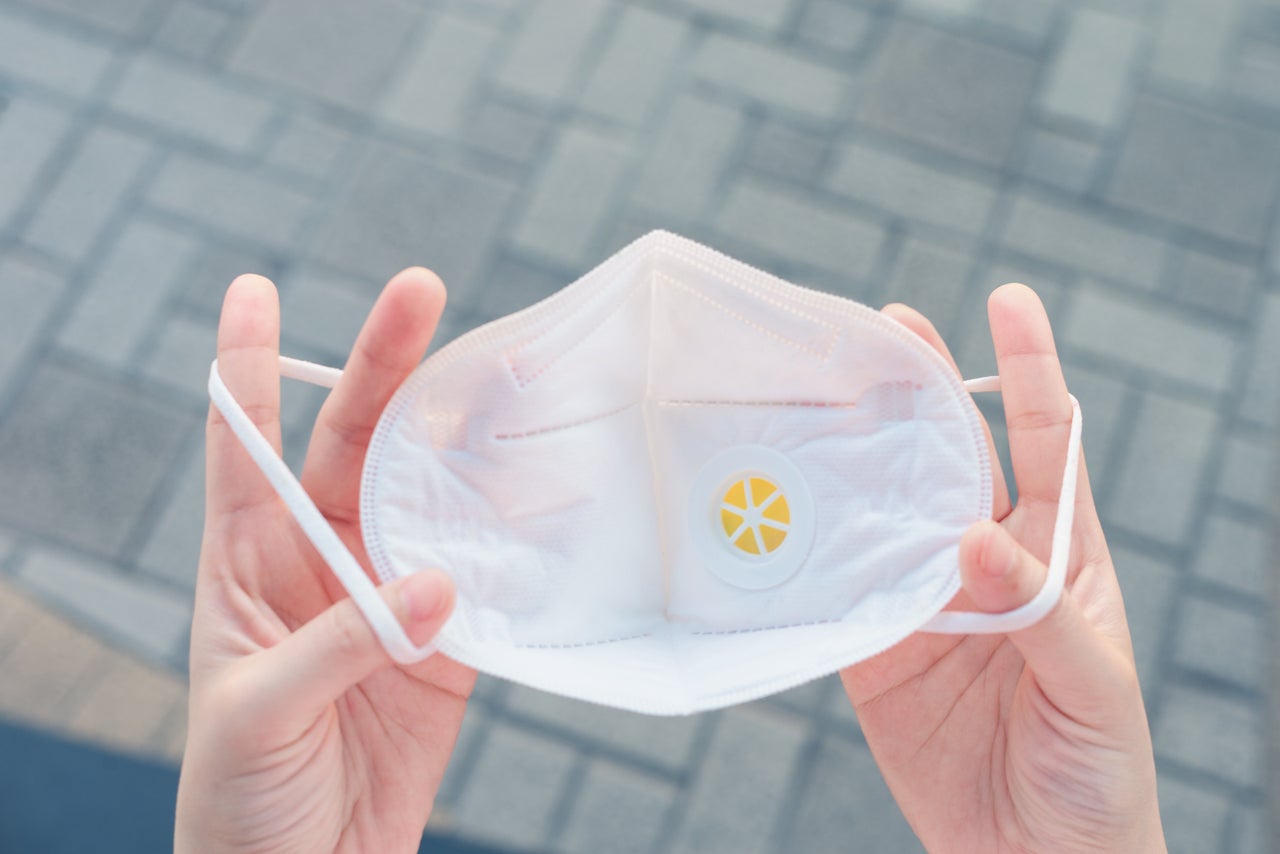 The US have been accused of "modern piracy" after reportedly outbidding other countries for PPE and allegedly diverting a shipment of masks bound for Germany.
Senior officials in France and Germany have said that the US had employed "Wild West" tactics, paying far above the market price for medical–grade masks from China's number one producer, and had a record of winning contracts by placing a higher bid, even after European buyers believed the deal had already been done.
Brazil's health minister has also reported a similar incident.
"Money is irrelevant. They pay any price because they are desperate," one high-level official in German chancellor Angela Merkel's ruling CDU/CSU party told Reuters.
A German government source said: "Americans are on the move, carrying a lot of money."
In another case, an order of 200,000 masks bound for Germany from a 3M factory in China were "confiscated" in Bangkok, Berlin Secretary of Interior Andreas Geisel, said in a statement, calling it an "act of modern piracy."
"Even in times of global crisis you shouldn't use Wild West methods," he said.
With more than one million cases recorded worldwide, the competition for protective supplies such as masks has rapidly intensified.
A US Department of Homeland Security official told Reuters that companies and the government have been paying above market price for much of the gear purchased overseas.
The official, who requested anonymity to discuss the matter, said the United States would not stop buying "until we have way too much" and could still be searching out protective gear abroad through August.
"We've gotten our hands on every bit of it that we can," the official said.
China mourns thousands of coronavirus 'martyrs'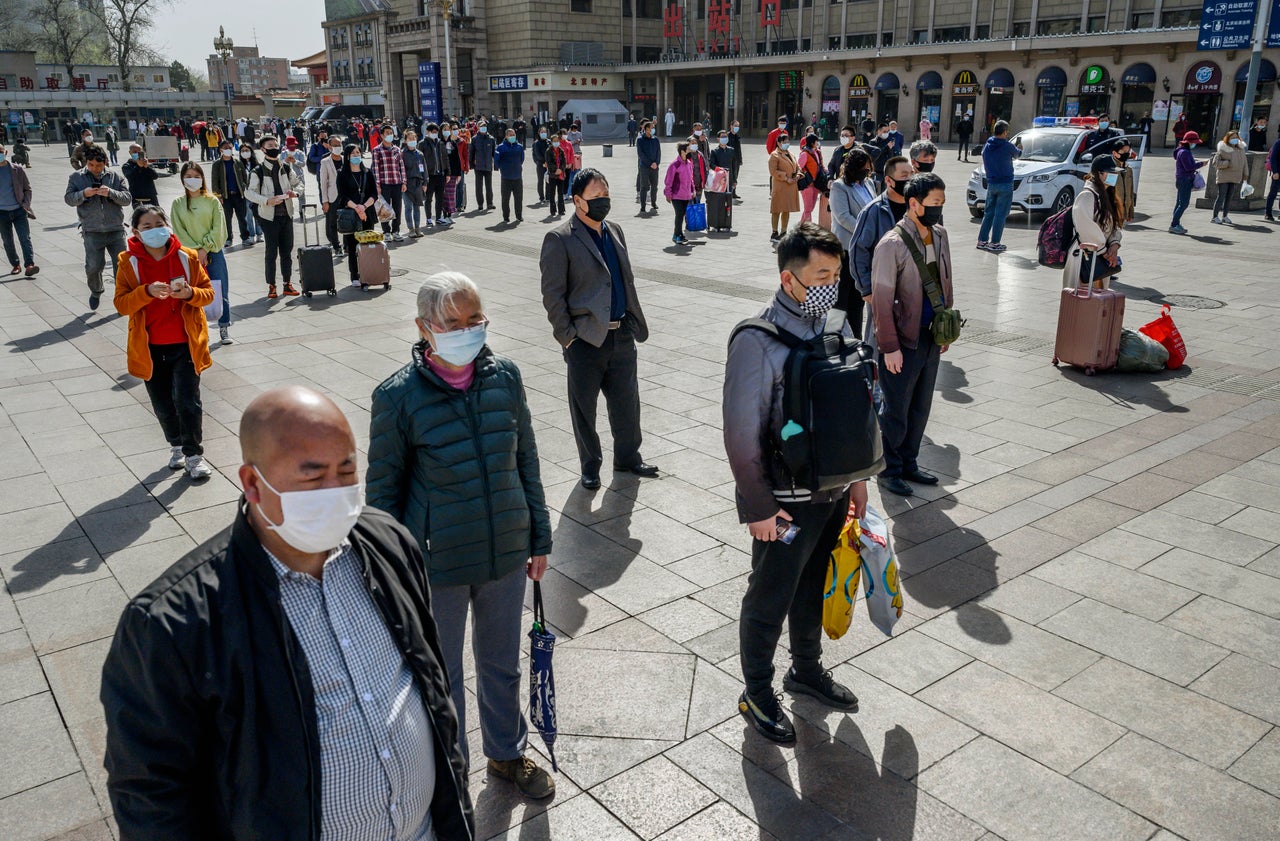 Silence fell over China on Saturday as millions of people mourned the "martyrs" who died during the country's coronavirus outbreak, with the national flag flown at half mast and all forms of entertainment suspended.
The day of mourning coincided with the start of the annual Qingming tomb-sweeping festival, when millions of Chinese families pay respects to their ancestors.
At 10am (2am GMT) Beijing time, the country observed three minutes of silence to mourn those who died, including frontline medical workers and doctors. Cars, trains and ships sounded their horns and air raid sirens wailed.
In Beijing, President Xi Jinping and other Chinese leaders paid silent tribute in front of the national flag, with white flowers pinned to their chest as a mark of mourning, state media reported.
Officials have confirmed more than 3,300 deaths in mainland China as a result of the pandemic, which first surfaced in the central province of Hubei in late 2019.
In Wuhan, the capital of Hubei province and the epicentre of the outbreak, all traffic lights in urban areas turned red at 10am and all road traffic ceased for three minutes.
Some 2,567 people have died in Wuhan, a megacity of 11m people located in the middle reaches of the Yangtze river. Deaths in the city account for more than 75% of the country's fatalities.
First case confirmed in the Falkland Islands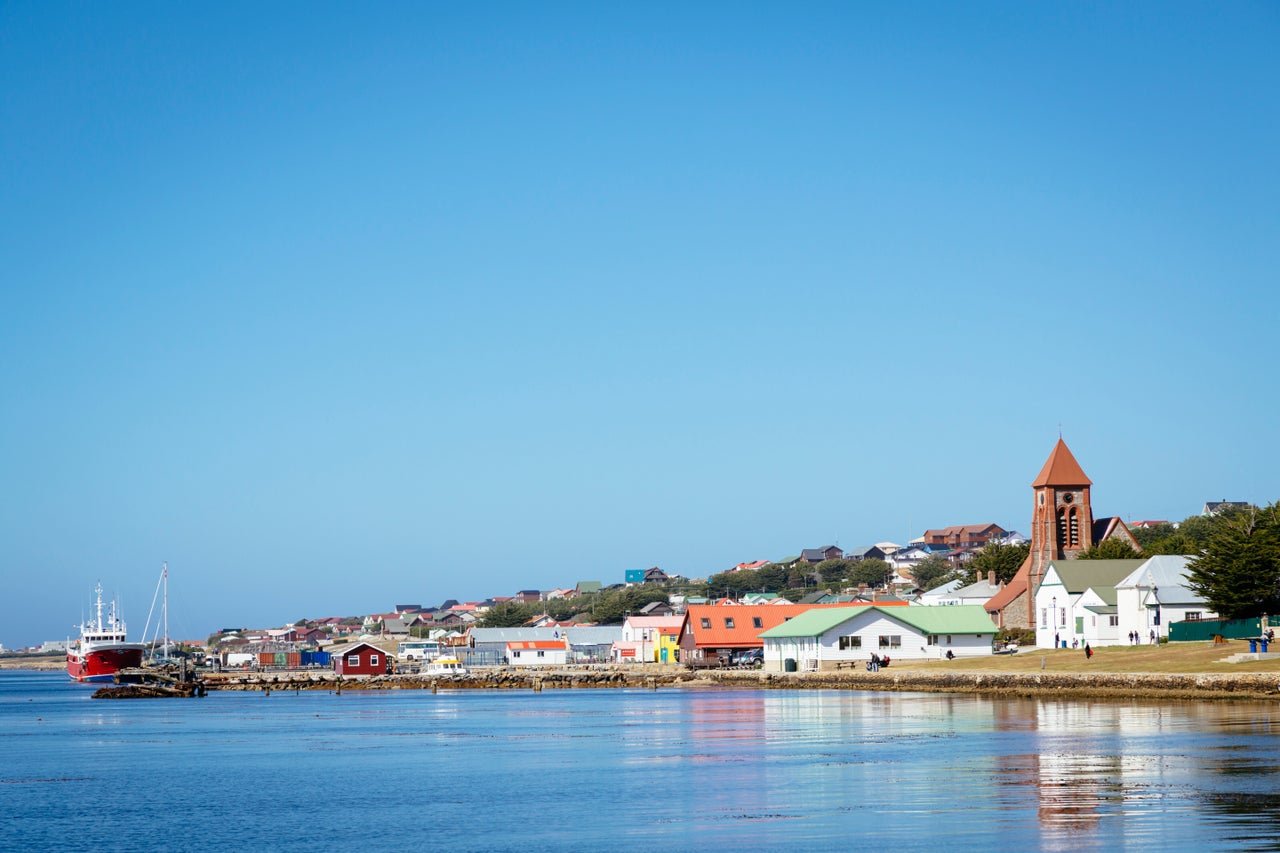 The Falkland Islands has reported its first confirmed coronavirus case.
A spokesman for the British overseas territory's government said the patient was admitted to hospital on March 31 from the islands' Mount Pleasant Complex, which is a Royal Air Force base.
They added that the patient, who was not named, is in a stable condition, is not on a ventilator and is being "cared for with all necessary isolation precautions".
The remote archipelago's chief medical officer Dr Rebecca Edwards said: "We knew the day would come when we would have our first confirmed case, and in some respects we are fortunate that we have been Covid-19 free until now as we have taken this time to plan our approach within the hospital and also from a wider perspective.
"We have reorganised the hospital and staffing arrangements, and put our supplies and pharmaceuticals in place, which many countries were not in a position to do before they identified their first cases."