The US president has played down the possibility of a second wave of coronavirus, while in Britain members of the public will be offered home-testing and the government recruits an 'army' of contact tracers.

According to the latest figures:
The number of people who have died in hospitals across England, Scotland and Wales after contracting coronavirus has risen by 589 in 24 hours. It brings the working total to 18,689, with Northern Ireland yet to report.

The number of people who have tested positive in the UK has reached 133,495.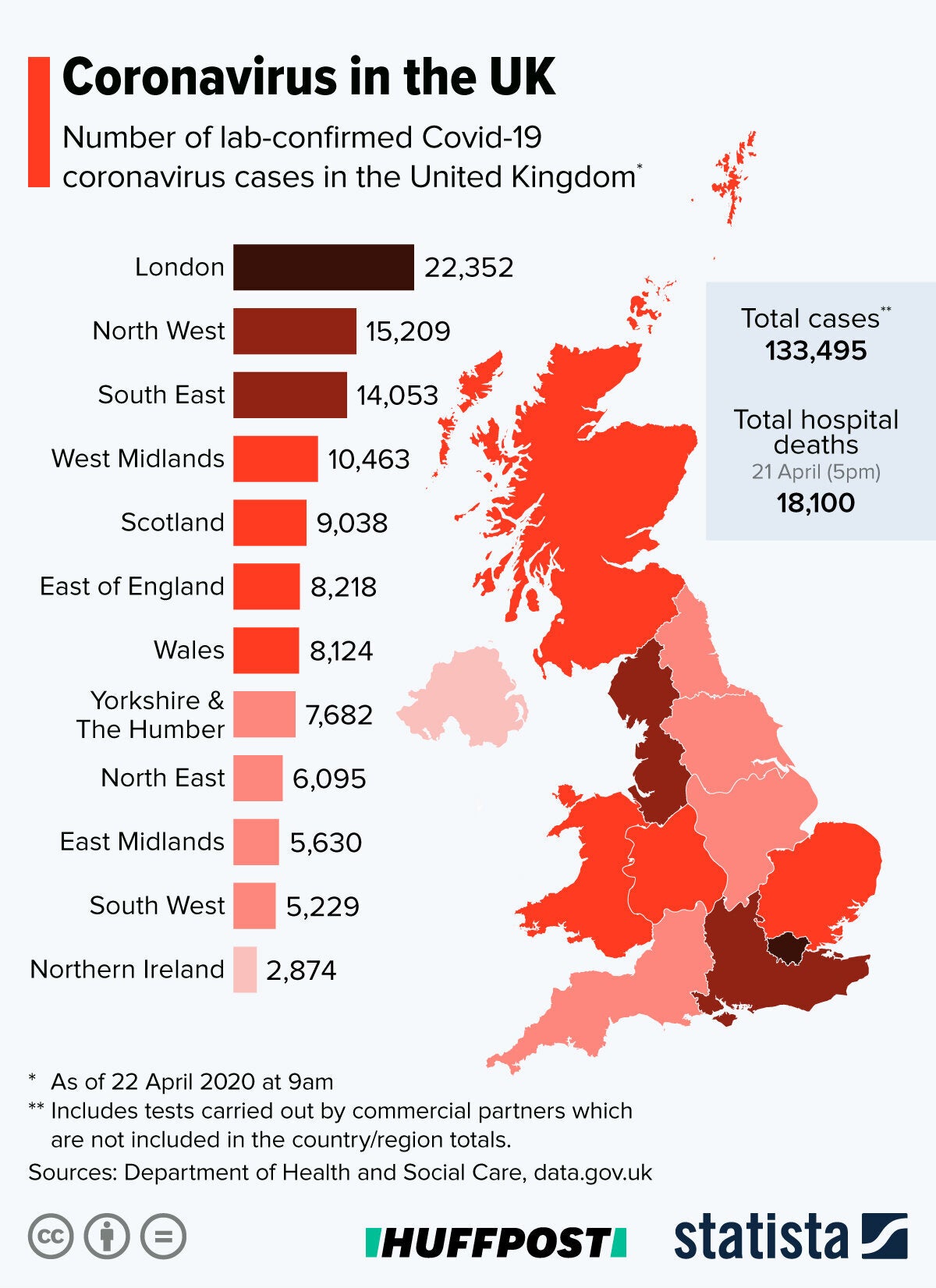 Here's the latest on Covid-19:
Almost half of Europe's coronavirus deaths in care homes, says WHO official
The World Health Organisation's regional director for Europe told a press conference on Thursday there was a "deeply concerning picture" emerging regarding those in long-term care.
Dr Hans Kluge said: "According to estimates from countries in the European region, up to half of those who have died from Covid-19 were resident in long-term care facilities."
While Kluge didn't provide a country-by-country breakdown for the estimates, England's chief medical officer Professor Chris Whitty, admitted on Wednesday that the number of UK deaths in care facilities is likely to be an "underestimate".
Current figures suggest 1,043 people have died in care homes after contracting Covid-19 out of a total of 18,100.
Nurses who cared for Boris Johnson say it was 'surreal'
The nurses who cared for Boris Johnson while he fought for his life in intensive care said the situation was "surreal" but added: "He was a patient like any other."
Luis Pitarma and Jenny McGee were singled out for praise by the Prime Minister after treating him at St Thomas' Hospital in central London when he was admitted with persistent coronavirus symptoms.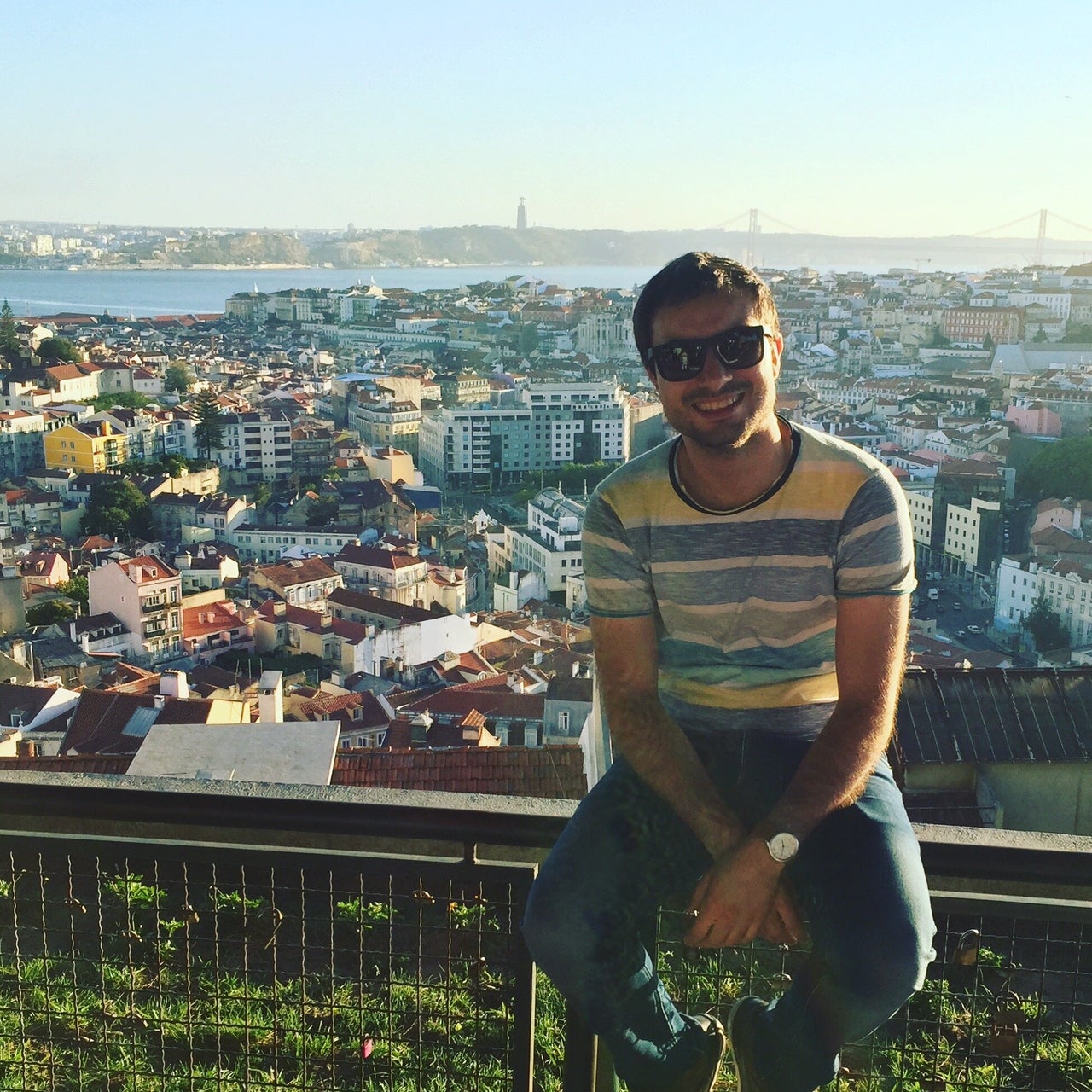 He is currently recuperating at Chequers, his countryside residence, with Carrie Symonds, his pregnant fiancee.
Pitarma and McGee, from Portugal and New Zealand respectively, were lauded by Johnson for standing "by my bedside for 48 hours when things could have gone either way".
Pitarma, 29, who revealed he had been inspired by Florence Nightingale, said he was "nervous" after being told he would be caring for the Prime Minister, but said his first conversation with his famous patient put him at ease.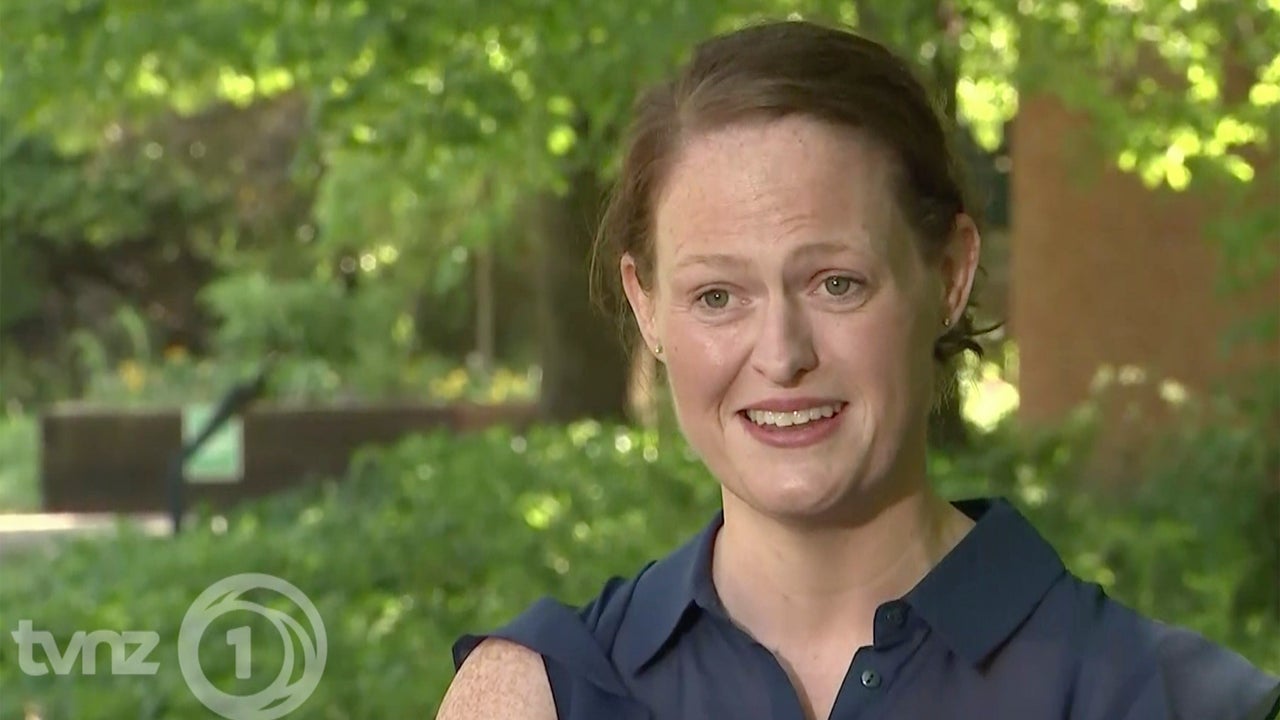 In a statement, Pitarma said: "I asked how he would like to be addressed and he said to call him Boris.
"That made me feel less nervous because he took away any formality. He just wanted to be looked after like anyone else.
"Knowing that I was watching over the Prime Minister felt quite strange because I've never looked after someone high profile before.
"But he was also a patient like any other patient, a life like any other life. It was a big responsibility and I gave it the same respect as I would with any other patient."
Government hands out £2.8bn to stricken businesses
UK businesses struggling to stay afloat during the pandemic have so far been lent more than £2.8bn as part of a government-backed scheme.
Total lending doubled in the week to Tuesday, UK Finance reported, with more than 9,000 loans for £1.45bn being provided over the seven days.
Over 36,000 completed applications have been sent to lenders so far, with 16,624 approved to date, and others still being processed.
Separately, the government's furlough scheme has received 87,000 applications since it launched on Monday, representing 2.8m employees whose wages will be paid by the Treasury if bids are successful.
And business secretary Alok Sharma told a select committee that as of April 19 a third scheme had seen almost half a million businesses receive grants of £10,000 or £25,000 distributed by local authorities – totalling just over £6bn.
More than a quarter – 27% – of Britain's workforce was furloughed across 6,150 businesses that were still trading or who had paused trading by April 5, according to a survey by the Office for National Statistics (ONS).
Donald Trump dismisses second coronavirus wave
President Donald Trump has played down the possibility the coronavirus could be worse this winter, despite medical experts warning Covid-19 could combine with the flu to make a more complicated return to the United States.
Trump, who has been pushing for states to begin reopening their economies, batted down notions that Covid-19 could return in large waves, as has happened in previous pandemics.
Health experts and members of the White House coronavirus task force have warned of a possible comeback for the virus next fall.
"It's not going to be what we've gone through, in any way, shape or form," Trump said flatly at Wednesday's White House coronavirus briefing.
He continued: "If it comes back, though, it won't be coming back in the form that it was. It will be coming back in smaller doses that we can contain.
"You could have some embers of corona … (but) we will not go through what we went through for the last two months."
Trump then turned to Dr Deborah Birx, coordinator of the coronavirus task force, and asked: "Doctor, wouldn't you say there's a good chance that Covid will not come back?"
"We don't know," Dr Birx responded.
Dr Anthony Fauci, the nation's top infectious disease expert, said later in the same briefing: "We will have coronavirus in the fall. I am convinced of that."
He stressed that in the autumn, the nation would be better prepared to manage it.
"Whether or not it's going to be big or small is going to depend on our response," Dr Fauci said.
Schools could reopen June 1 at the very earliest
The very earliest schools could reopen is June 1, the head teachers' leader Geoff Barton has said, but "planning would need to begin very soon" if it were to happen.
The government has so far refused to give a firm date and schools have been closed to all children except those who are vulnerable or of key workers for over a month now.
Speaking at the daily press conference at the weekend, education secretary Gavin Williamson said: "People are anxious to know when we're going to relax restrictions, when schools are likely to be fully back and open again.
"Of course, I want nothing more than to see schools back, get them back to normal, make sure the children are sat around learning, and experiencing the joy of being at school.
"But I can't give you a date. Because before we do, we need to meet five tests."
Thousands offered coronavirus home-testing to help track spread of outbreak
The government wants up to around 300,000 people to take part in a new study tracking coronavirus in the population to try to understand the current rate of infection and how many have developed antibodies to the virus.
Some 20,000 households in England are being contacted to take part in the first-wave of the research, with initial findings expected in early May.
All participants will provide a nose and throat swab to test for whether or not they currently have the virus, while adults in some 1,000 of the households will provide a blood sample to find out what proportion of the population has developed antibodies to Covid-19.
Elsewhere, The Times reports that thousands of coronavirus contact tracers are to be trained in a bid to stop the spread of the virus
The paper says council staff and civil servants are among those drafted as part of a three-tier system that will trace every infected person and is isolate them before they can pass the virus on to others.
Missing Chinese journalist reappears claiming to have been forcibly quarantined
A Chinese citizen journalist who went missing in Wuhan after taking photos of overwhelmed hospitals and corpses piled in a minibus, has reappeared.
He was last heard from on February 26 in a video he posted online showing him being chased by a white SUV. The hours-long livestream ended when several government agents entered his apartment.
The virus first emerged in Wuhan in late December, sickening tens of thousands and upending life in the industrial city of 11 million people in central China.
China's censorship policies have come under scrutiny since the virus outbreak amid allegations from online critics and local media that they potentially obscured the seriousness of the outbreak in its early stages.
Cats test positive for coronavirus
Two pet cats in New York state have tested positive for the coronavirus, marking the first confirmed cases in companion animals in the US, federal officials said.
The cats, which had mild respiratory illnesses and are expected to recover, are thought to have contracted the virus from people in their households or neighbourhoods, the US Department of Agriculture (USDA) and the federal Centres for Disease Control and Prevention said.
The finding, which comes after positive tests in some tigers and lions at the Bronx Zoo, adds to a small number of confirmed cases of the virus in animals worldwide, PA Media reports.
US authorities say while it appears some animals can catch the virus from people, there is no indication pets are transmitting it to human beings.
"We don't want people to panic. We don't want people to be afraid of pets" or to rush to test them en masse, said Dr Casey Barton Behravesh, a CDC official who works on human-animal health connections.
"There's no evidence that pets are playing a role in spreading this disease to people."