The US president has been ridiculed for his latest coronavirus advice and war veteran Captain Tom Moore has reached number one with his track with Michael Ball to support the NHS.
A further 684 UK hospital deaths of patients who had tested positive for coronavirus have been recorded in 24 hours, bringing the total to 19,506. Wales earlier declared a further 110 deaths – a huge leap in fatalities for the country, which yesterday reported a daily increase of 17 deaths – but Public Health Wales said this was largely down to a single health board that had reported 84 deaths, stretching back as far as March 20, in one go.
The number of people who have tested positive in the UK has reached 143,464.
Donald Trump says he was testing the media when he suggested disinfectant could cure coronavirus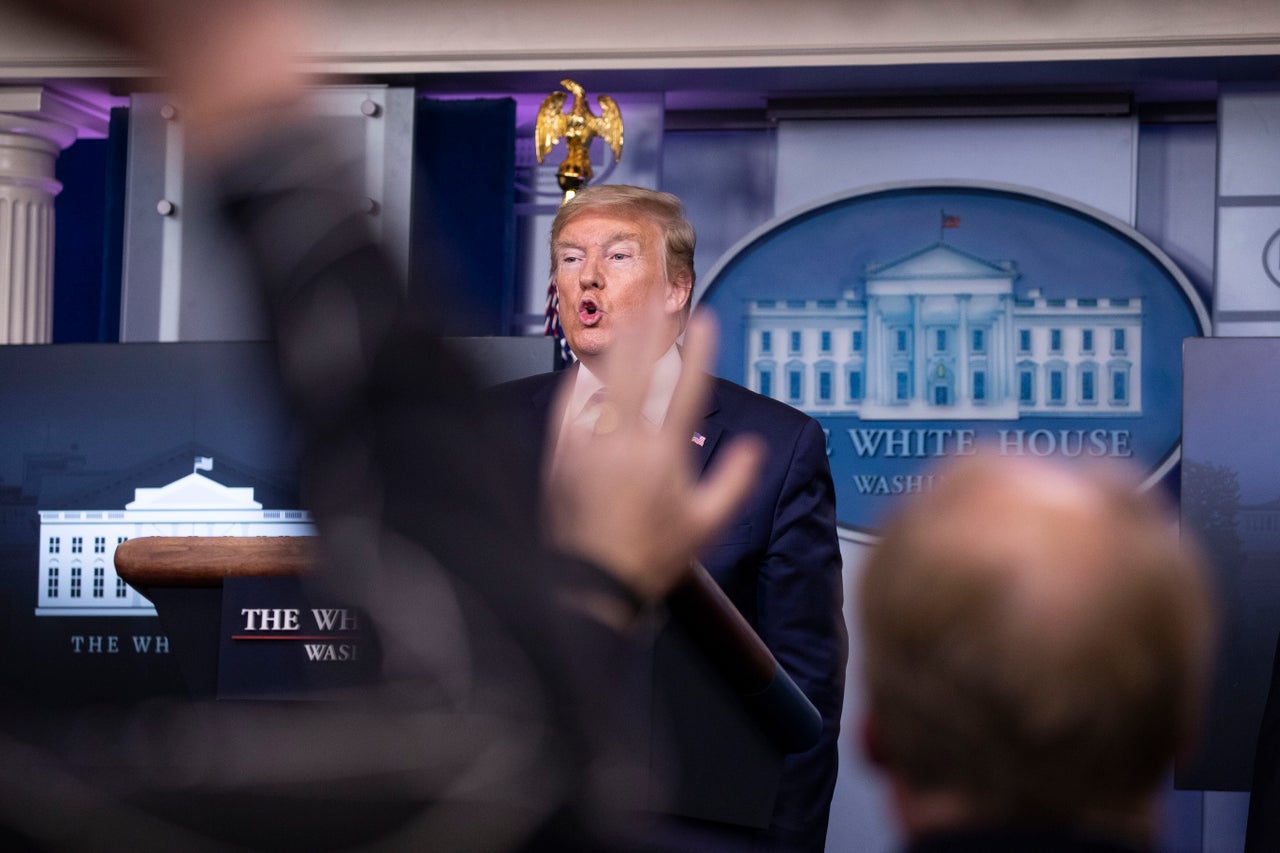 "I was asking sarcastically to reporters just like you to see what would happen," he said.
It comes after Trump, referring to research that has found isopropyl alcohol is more effective than bleach at killing the virus, said: "And then I see the disinfectant where it knocks it out in a minute.
"One minute! And is there a way we can do something, by an injection inside or almost a cleaning? Is there a way we can do something like that by injection, inside, or almost a cleaning?
"Because you see it gets in the lungs and it does a tremendous number on the lungs, so it'd be interesting to check that. So, that you're going to have to use medical doctors with, but it sounds interesting to me."
"Clearly we would not support from a medical professional perspective – it is really important that people use appropriate treatments that are evidence-based and tested."
Captain Tom tops the charts with record-breaking track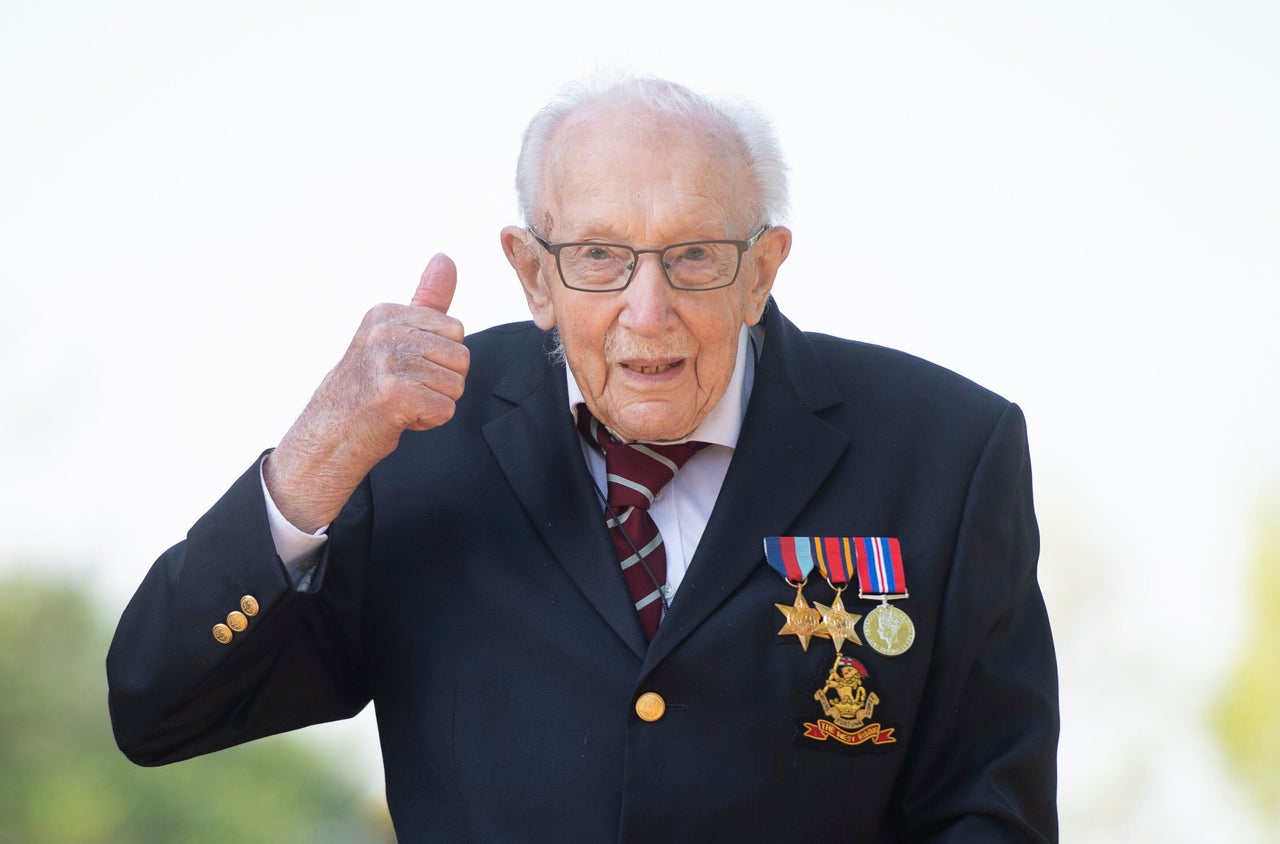 War veteran Captain Tom Moore – who has already raised more than £28 million for the NHS by walking laps of his garden – has set a new chart record after his cover of You'll Never Walk Alone with Michael Ball hit number one on Friday.
The 99-year-old has become the oldest artist to reach number one on the official UK singles chart in its 70-year history.
The track, which was recorded in lockdown and features The NHS Voices Of Care Choir, will also be top of the charts when he hits his milestone 100th birthday next Thursday.
Speaking from his home in Bedfordshire, Captain Tom said: "What wonderful news to receive today, a number one single and record-breaker too – my grandchildren can't believe I am a chart topper!
"I have to thank Michael Ball, the NHS Voices Of Care Choir and everyone behind the scenes, who shared their talents and expertise in order to raise money for the NHS, to whom we owe so much.
"And, of course, the public for buying the single and donating – we're in this together, and I am forever grateful for your support.
"And this just proves you'll never walk alone."
Government's flagship coronavirus website runs out of tests in two minutes
The government has said it will stagger the release of its coronavirus tests for essential workers each day after its much-lauded website ran out of capacity and had to be "closed" within minutes of opening on Friday morning.
The Department of Health and Social Care said test booking slots and home testing kits would become available to order from 8am each day – but that the stock would be spread out through the day.
It was a key part of the government's strategy to meet the self-imposed target of carrying out 100,000 tests a day by the end of April – despite barely having reached a fifth of that figure as of Thursday morning.
Hancock said millions of people would be able to book an appointment online for a drive-through test at a centre close to their home.
A daily allowance of 5,000 home test kits – to be posted out to people – was to be made available as part of the push, but the gov.uk/coronavirus site ran out within two minutes on Thursday morning.
As scores of people logged on to apply for a test, a message informed them: "Currently, only drive through tests are available."
But then, just minutes later, it appeared that nobody was able to book a test at all, as the site told them: "Coronavirus test: applications closed."
Furloughed workers on parental leave will not have their payments cut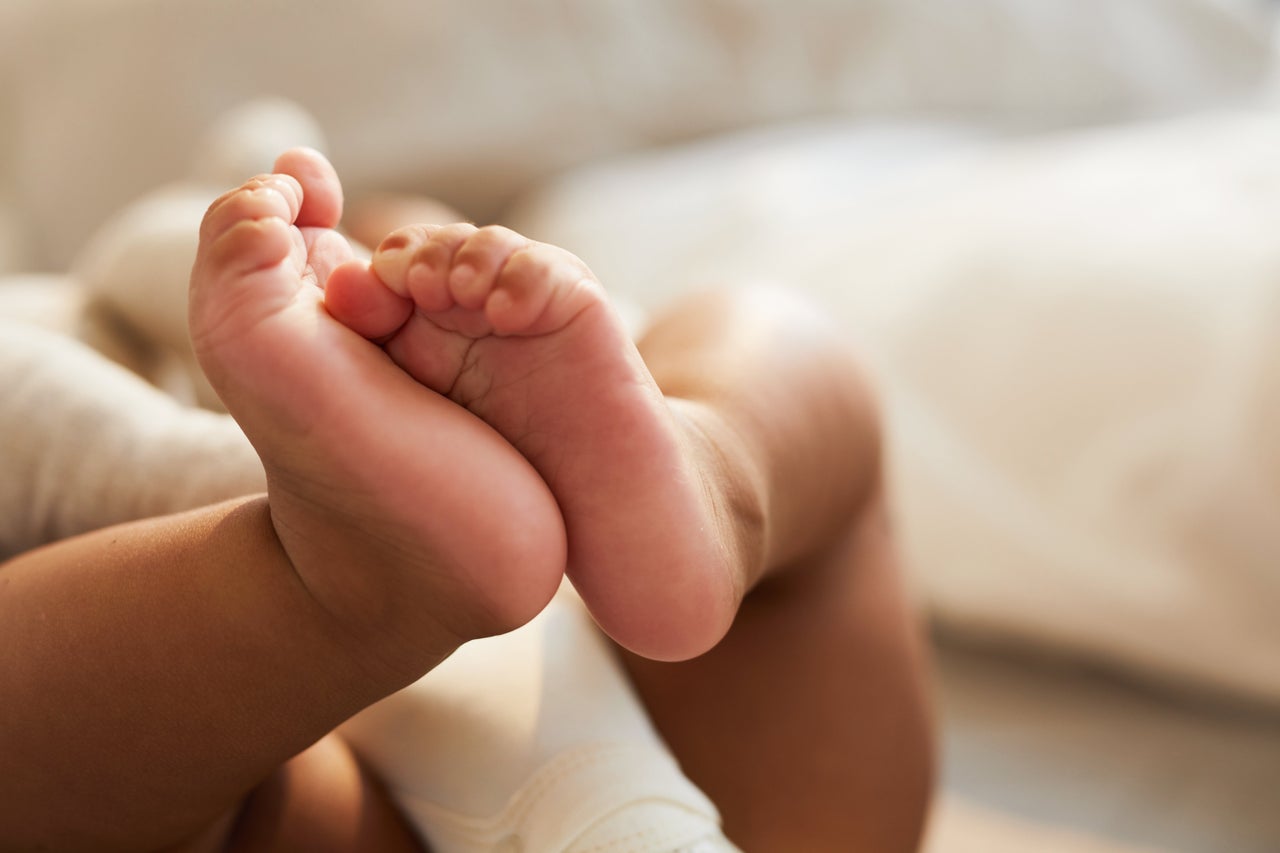 Furloughed workers planning to take paid parental leave will be entitled to payments based on their usual earnings rather than their furloughed pay, the government has announced.
Legislation introduced on Friday means that workers whose leave begins on or after April 25 will be assessed on their usual, full pay, even if they have been furloughed because of the coronavirus outbreak.
The changes will apply to those intending to take time off following the birth, adoption or death of a child, the government said.
Business minister Paul Scully said: "Maternity and other forms of parental leave are pivotal times in people's lives, and they should absolutely be protected from the impacts of Covid-19.
"We are supporting workers and businesses in a way never seen before, in response to the unprecedented effects of Covid-19. These measures will ensure those on the Coronavirus Job Retention Scheme continue to receive the parental leave and pay they are entitled to."
Boris Johnson 'on the mend'
Health secretary Matt Hancock said the prime minister was "on the mend" but any return to work was a matter for Boris Johnson and his doctors.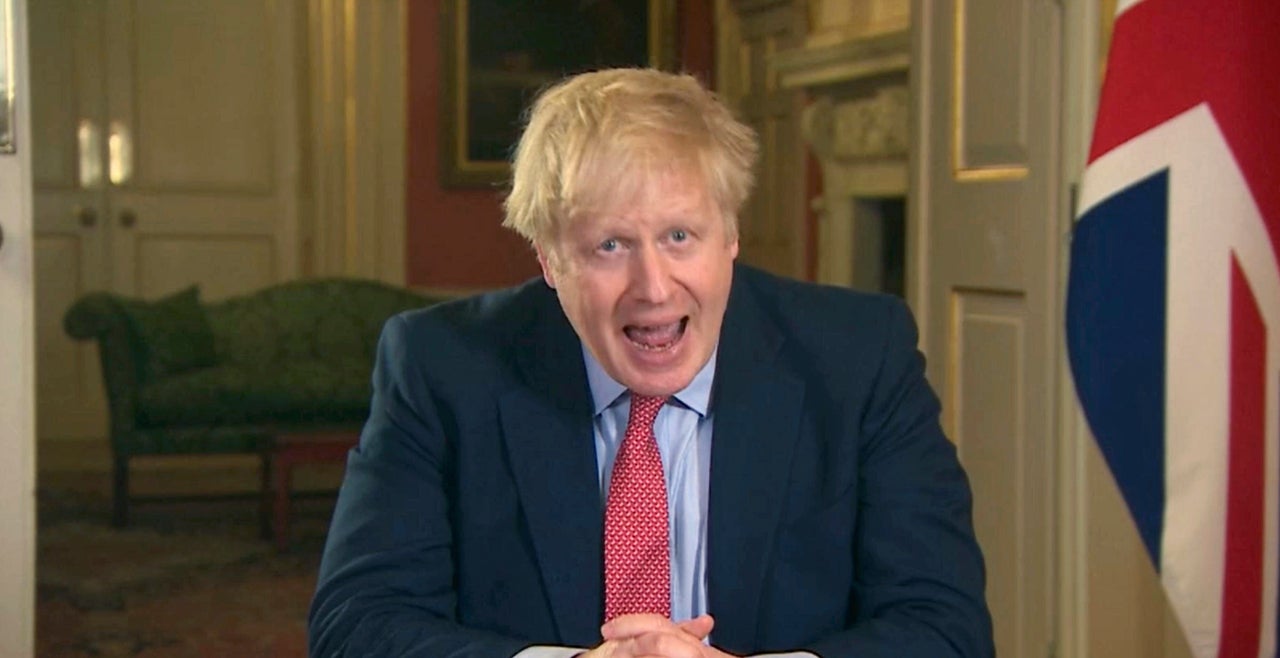 He told ITV's Good Morning Britain: "I spoke to the prime minister yesterday. He's definitely in good spirits and getting much better and so that is very good news.
"I'm sure the whole country looks forward to him coming out of his isolation."
Asked whether there was pressure on Johnson to return earlier than he was ready, Hancock added: "I hope not. By his nature he is an extremely enthusiastic and hard working guy and he doesn't like slouching."
Retailers suffer record collapse in sales after coronavirus store closures
Retail sales reported the sharpest fall on record last month as clothing sales plunged by a third, according to new figures.
The Office for National Statistics (ONS) said total sales volumes dived 5.1% as many stores shut their doors in the face of the coronavirus.
It added that clothing store sales saw a particularly sharp fall when compared with February, moving 34.8% lower.
Meanwhile, food stores reported their strongest growth on record in March, as sales jumped 10.4% with shoppers stocking up on essential groceries.
Supermarkets saw sales volumes increase by 10.3% while alcohol-focused stores saw a 31.4% surge in volumes.
Meanwhile, the ONS said the total value of online food sales in March was more than double the same month last year, rising by 101%.
Government must be ready with clear guidance if lockdown eased, expert warns
Clear guidance on whether people can safely visit family and friends needs to be ready as soon as any easing of coronavirus lockdown rules is announced, a public health expert has warned.
Indefinite shielding of vulnerable groups such as the over-70s would be "incredibly unpalatable and damaging to families", Professor Linda Bauld said, as the public clamour for information on what the future might look like continues.
England's chief medical officer Chris Whitty has said the UK will likely have to live with some form of disruptive social measures for at least the rest of the year, PA Media reports.
Scotland's First Minister Nicola Sturgeon echoed his comments, adding that "a return to normal as we knew it is not on the cards in the near future".
Prof Bauld, professor of public health at the University of Edinburgh, said international travel is likely to be "strongly discouraged" until the autumn but said clear guidance is needed on whether safe travel within the UK will be possible.
Earlier updates
Transport for London will place 7,000 staff on furlough from Monday to save an estimated £15.8m every four weeks, as a result of a huge reduction in passenger numbers because of Covid-19.
The number of coronavirus deaths in the USA has surpassed 50,000 according to the John Hopkins University Covid-19 database.
The Royal Navy is investigating a video showing the crew of a nuclear-powered attack submarine enjoying a party and BBQ while their vessel was docked for repairs in Plymouth. While the exact date of the incident is not known, defence sources told Sky News that was in the early days of the lockdown. The captain of the HMS Trenchant, who has not been named, has been set home on leave. A Royal Navy spokesperson told the BBC an investigation was underway.