Rapid coronavirus tests could allow nightclubs and sports stadiums to reopen as the UK comes out of lockdown, Boris Johnson has suggested.
The prime minister said a combination of quick on-the-day tests and vaccinating most of the adult population was more likely to allow venues like theatres to reopen than the introduction of vaccine passports.
Some countries, such as Israel, are introducing immunity passports for people who have been vaccinated to free them from Covid restrictions.
But while the UK is open to the idea for foreign travel, it has ruled out using a similar system to allow vaccinated people to attend venues and events, or take up certain jobs, believing it to be "discriminatory".
Johnson said he hoped that a combination of vaccinating most of the population and introducing rapid tests could allow venues to reopen and continue without the need for immunity passports.
The use of lateral flow tests has previously been floated by the government but Johnson's comments indicated that they remain part of his thinking as he prepares to reveal his plan for lifting lockdown next Monday.
He suggested it could allow spaces that have been mostly closed off since the pandemic took hold in the UK, such as nightclubs and sports stadiums, to reopen.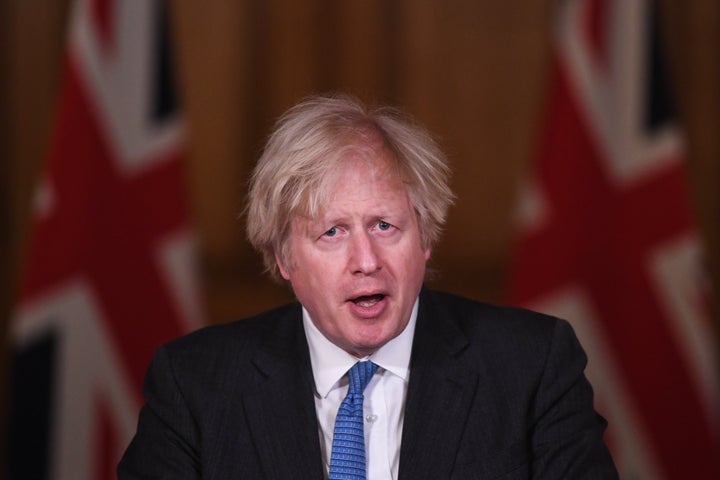 The PM told a Downing Street briefing: "We're looking at everything but what we're thinking of at the moment is more of a route that relies on mass vaccination, and as you know we intend to vaccinate all the adults in the country by the autumn.
"Plus lateral flow testing, rapid testing for those bits that have been the toughest nuts to crack such as nightclubs or theatres, those parts of the economy we couldn't get open last year.
"I think that will be the route that we go down and that businesses will go down.
"And you are already seeing lots of businesses using the potential of rapid on-the-day testing as well.
"I think that in combination with vaccination will probably be the route forward.
"But I want to stress to everybody, it is still early days and there are lots of discussions to be had."