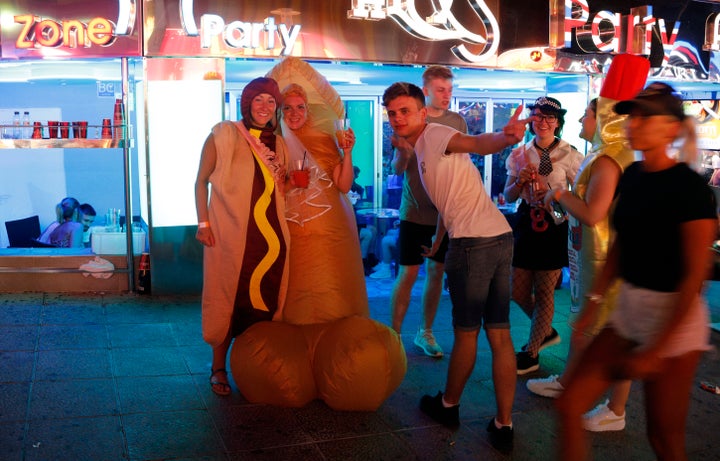 Roaring down the strip, bucket of vodka-mixer in hand, going crustacean-red on a beach littered with portable speakers blaring house music, then getting a burger and chips in a beachfront Irish pub to chat about last night's hook-up.
These are just some of the stereotypes of the 'Brits Abroad' holiday to Europe – as exemplified by The Inbetweeners Movie, ITV's Club Reps and Kevin and Perry Go Large, depending on your viewing vintage. There are those who blare their music less loud, of course; who have a genuine interest in local culture and food. And there are Brits whose holiday experiences in Europe have been altogether more challenging. But still the party kept going – until now.
Due to the mighty, culture-shifting impact of Covid-19, travel is changing. Not least because, as it stands, Brits can't travel anywhere outside the UK. Even at home, we're only 'travelling' to see friends from a safe two-metre distance.
And when the national lockdowns across Europe do lift – as they eventually all must – what will remain of a travel industry that was initially a vehicle for the virus and has now been completely undone by it?
Take the Spanish island of Mallorca. One of the most popular destinations in Europe with Brits, lately it has been attempting to shift its image to curb the worst excesses of visitors and to promote and protect its natural beauty. Could lockdown be a time of introspection – leading to change – for tourist boards dissatisfied with the current travel landscape?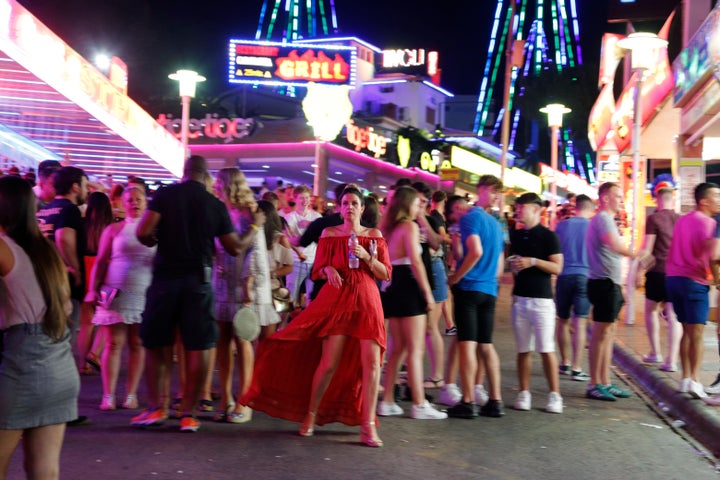 Forget grand plans for new sustainable policies or strategies for eco-tourism – priority number one is going to be throwing open borders again and letting the hordes in, says Sophie Griffiths, editor of travel trade magazine, TTG Media.
"It's the destinations that are going to suffer so badly from this in the short term," she tells HuffPost UK – whether that's the loss of cruise traffic to the smaller islands of the Caribbean, a drop in volunteer tourism to NGO projects in south-east Asia, or Brits no longer flying en masse to Europe for their boozy stag and hen weekends or sun-kissed package holidays.
"Brits are such a huge part of the tourism industry that they're not going to turn Brits away," Griffiths says in broad terms. "So many hotels, restaurants, bars that have been forced to close are just going to be desperate for that business so I definitely think they're going to want to welcome Brits back."
What that timeframe looks like is more in question, she adds. Destinations craving holidaymakers aren't the same as holidaymakers craving destinations.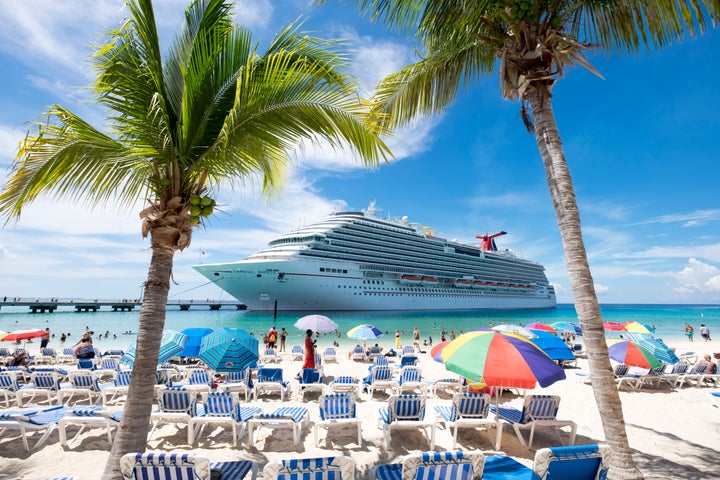 There is a not insignificant level of anxiety and apprehension around travelling abroad right now, even taking into consideration the fact that we've all been holed up for months on end, says travel writer and commentator Simon Calder.
"In the short term, this summer I predict considerable apprehension on the part of holidaymakers and a stressful time for the hosts, as they deal with the unpredictable effects of measures such as social distancing," he says, before adding that any anxiety will be "modified with the twin phenomena of 'touristic immunity' [ie. the misguided belief you won't catch Covid-19] and alcohol".
There's a disparity. then, between the economic demands of countries wanting to get back on track and the desires of people – both holidaymakers and holiday providers – looking to overcome their own stresses of lockdown.
And for holidaymakers, particularly those considering long weekends or short breaks, jumping on a plane from Blighty – as and when it's allowed – is looking equally stressful. Safety precautions are heaping new challenges on flyers, not least the 14-day quarantine period for all arrivals to the UK that comes into effect on June 8.
"Frivolous weekends away will become rarer," says Calder, "partly because of the air travel experience."
While the dramatic effects of lockdown mean 2020 will be a quiet, perhaps even extinct, year for British international tourism, tour operators and tourist boards are spending their downtime wisely by looking to the future. Beyond immediate economic goals, destinations like Mallorca say they are keen to use this period to work on continue attracting a different type of tourist.
"It's clear that quality tourism and sustainability will be the way forward and fortunately, the island has already been adjusting its tourism offer accordingly for some years," says Eduardo Gamero, president of the Fomento del Turismo de Mallorca. "For the moment, the islanders are enjoying the beauty of their own island," he adds (the subtext being there's no one puking alcohol up on the streets, and that's quite nice actually.)
In February, Mallorca announced alcohol restrictions on bar crawls, party boats and happy hours that promote excessive drinking. Areas of Ibiza would also bring in restrictions, said a representative for the the Balearic Islands government.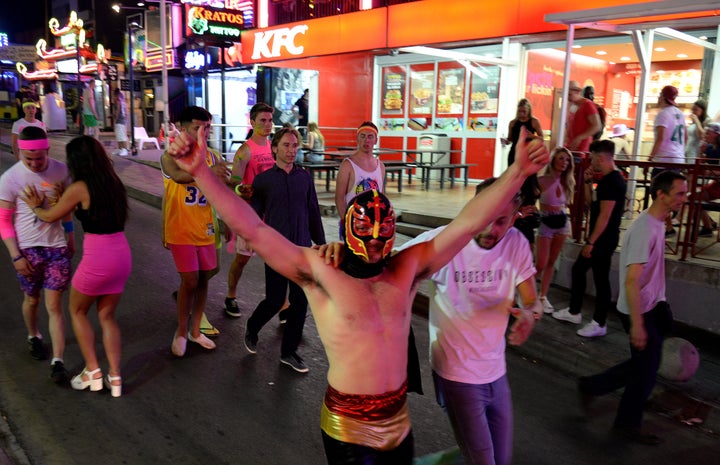 "We welcome all tourists as long as they will abide by the new protocols in place," says Gamero, speaking to HuffPost UK. "Of course we want them back. However, as the British are behind us in terms of their exit strategy, it's too soon to say when and how we will receive British tourists again."
Mallorca's tourist board is also predicting a rise in rural tourism after lockdown, and some of the island's major hoteliers are opening their first in-land hotels ready for a different type of tourist – or, at least, a differently behaved tourist.
Bruce Poon Tip, founder of small-tour operator G Adventures, also believes a new culture for respectful tourism is around the corner. "If there is one thing that I hope we will learn from this pandemic, it is that we are all connected," he says.
"The idea that from a small market in China, this virus spread so quickly to the furthest most remote rural communities around the world should show everyone how we are bound together, and how we'll need each other to get through this."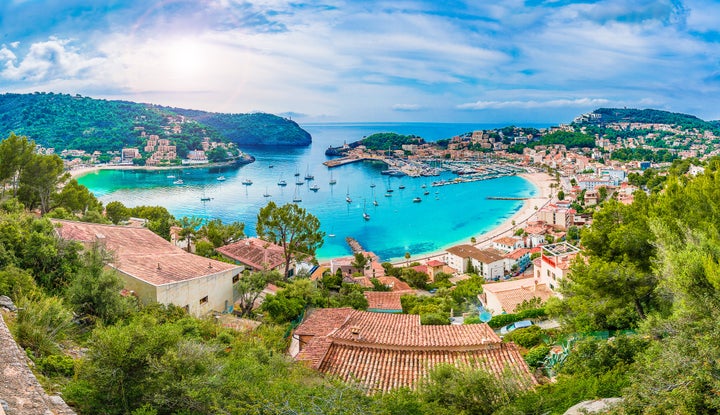 For a long time, the tourism industry has been dominated by a "bigger is better" mentality, says Boon Tip. "I think that this pandemic will make some people think differently, not being so attracted to hotspots and crowds when we are able to travel again."
Other destinations are also encouraging guests to visit more natural attractions – although when travel re-opens, they may find an influx of tourists exploiting the relatively cheaper drinks and lifestyle, despite their promotions. Places historically popular with Brits cannot afford to bite the hand that feeds them.
"We have a large British community living in the Algarve," says João Fernandes, president of Algarve Tourism in Portugal, "and they, as well as their families and friends are most welcome in our region, as they will continue to be not just the main market for the destination, but also our greatest ambassadors."
The messaging may have adapted, then, but the marketing stays on point. "The lockdown inspired us to look inside the roots of our destination and to value its essence," says Fernandes. "It reminded us of the importance of simple things, of enjoying the Algarve's light, the fresh air of the green mountains, the ocean's endless blue in a completely different way."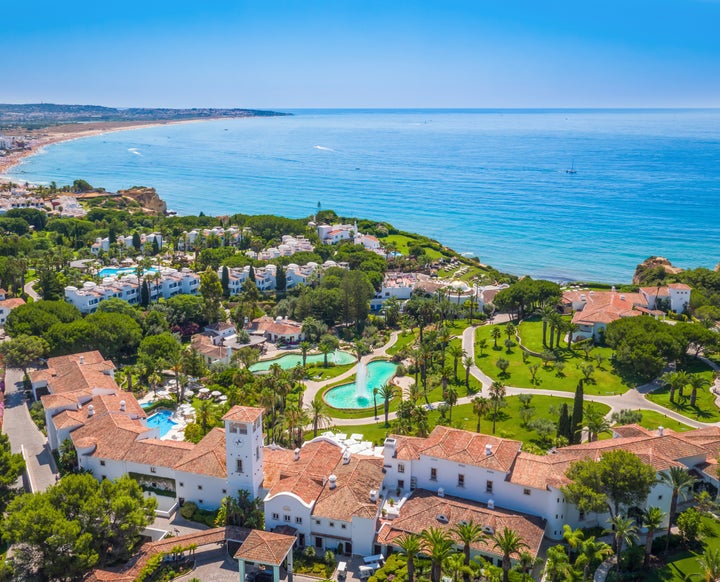 "Maybe this is a chance for resorts to reimagine how they welcome tourists," says Sophie Griffiths, who speculates that other resorts might look to emulate the Spanish alcohol restrictions to "try to deter the Brits abroad mentality".
However, it could be price that halts the hordes in the immediate aftermath of lockdown. While airlines such as Ryanair are trumpeting the return of their summer timetables, consumer advisers Which? predict the cost of holidays to rocket as schedules became less regular and seat prices are jacked up.
Speaking to HuffPost UK, editor of Which? Travel Rory Boland says: "A number of factors caused by the coronavirus outbreak could mean holidays to popular destinations become more expensive as a result, meaning more people may choose to holiday at home.
"Social distancing measures could also lead people to be drawn to smaller, less crowded destinations, but some people may simply prefer to hold off on foreign travel altogether, particularly if prices increase significantly."
And maybe we're missing the even bigger picture – that it's not lockdown, but Brexit that will have the biggest influence on this reciprocal relationship. "Poor short-term judgment in a crisis can be forgiven," reckons Simon Calder.
"Brexit will have a much deeper and longer-lasting deterrent effect than the coronavirus crisis. Long-term belligerence was already damaging British tourism before Covid-19."
Despite these hostilities, the UK remains one of the biggest markets for European destinations, so encouraging Brits to travel abroad – and encouraging them to spend abroad on the things they love most, including drinking – may be a hard habit for our EU friends to shake.