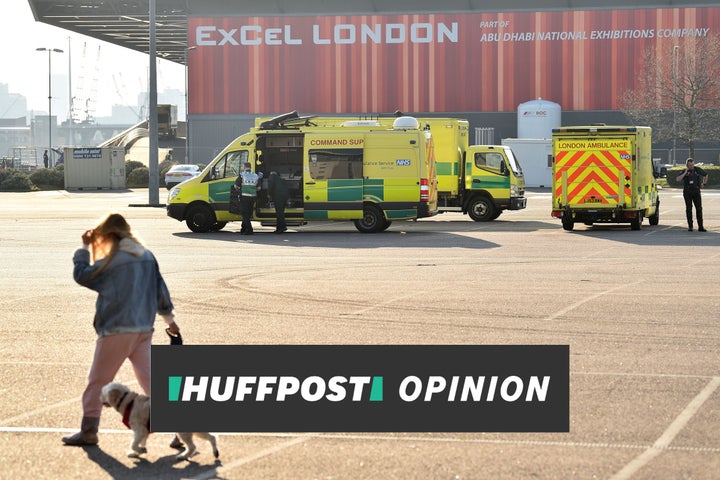 In medicine, it's generally never good news if you "get the clap", much less if you've received it from everybody in the country, but getting it yesterday at 8pm in a coordinated way was actually quite heartwarming.
It has been a gruelling and exhausting few weeks, but it felt uplifting to step out for a few minutes during my evening surgery yesterday to the sound of rapturous applause from all of the surrounding streets and buildings.
The congregation, the claps, even the mini and distanced carnivals, were a timely demonstration that the NHS is held in great esteem and affection today: a public recognition that the NHS is the backbone of our society and the cornerstone of our fight against Covid-19. For the first time in a long time, we felt appreciated for the hard work we've been doing, but there are more challenges that lie ahead. How can we convert this energy into more tangible support for the NHS?
Perhaps now is the time for frontline healthcare workers to "clap back" — starting with looking at how we protect their health. NHS frontline workers like myself remain committed, emboldened and duty-bound to serve our patients at a time of global crisis, but with the current Personal Protective Equipment we've been given, we also feel scared, vulnerable and unprotected. And with reason: we are only two weeks behind the trajectory of Italy, which has seen 41 frontline healthcare staff killed and more than 5,000 infected by Covid-19. Just yesterday, we learnt of the first doctor to pass away. We need to remedy this situation as a priority. We have to look after the people who are trying to look after us.
"We must not forget that without the NHS staff being prioritised in testing, there may not be enough staff left to protect those with the virus."
The applause yesterday celebrated the willingness of NHS staff to serve at such a challenging time. Chronic underfunding, as referenced by Dr Katherine Henderson, the president of the Royal College of Emergency Medicine, has left a depleted workforce, but we are not short of commitment. To ensure as many eligible staff are available to serve at this critical time, we must expedite the creation of dedicated Covid-19 test centres for frontline healthcare staff. This must become a focus of interventions for Public Health England, allowing the well to keep working and bolstering numbers.
As news breaks that Prime Minister Boris Johnson and Health Secretary Matt Hancock have recently been diagnosed with Covid-19, I welcome their swift diagnosis to ensure the country is protected and the virus contained. We must not forget however, that without the NHS staff being prioritised in testing, there may not be enough staff left to protect those with the virus.
The most uplifting and enthralling element of yesterday's congregation of applause, was that it was offered without any caveats. In recent years, racism and xenophobia have begun to raise their ugly heads again. Let's utilise the spirit of yesterday to remind ourselves that 13% of those people we were cheering do not identify as British, and 12.7% of the workforce are BAME. They never stopped supporting our needs and the needs of the NHS. When this is all done, we must remember to never stop supporting theirs either.
Yesterday's applause was the first step in recognising the incredible efforts of the NHS staff over many years. It engendered great energy and sentiment, but now is a critical juncture for us to capture that spirit and to uplift the voices of the NHS heroes serving on the frontline, to join in their struggle for protection, for fair treatment and above all, for respect. Ultimately we have to prove that actions speak louder than claps.
Dr Mohammed Khaki is a senior General Medical Council associate and GP