Health minister Helen Whately has conceded the government has yet to hit its target of testing 10,000 people a day for coronavirus, despite other ministers having claimed that figure had been reached.
Speaking to BBC Radio 4′s Today programme, Whately said the government now had only "achieved the capacity to have 10,000 people a day tested".
She admitted the actual number of people tested on Sunday was "around 7,000″.
"Within the next three weeks we expect to get to 25,000 tests a day," she added.
Whately said testing was "really important" but "overall the key to this is the huge national effort".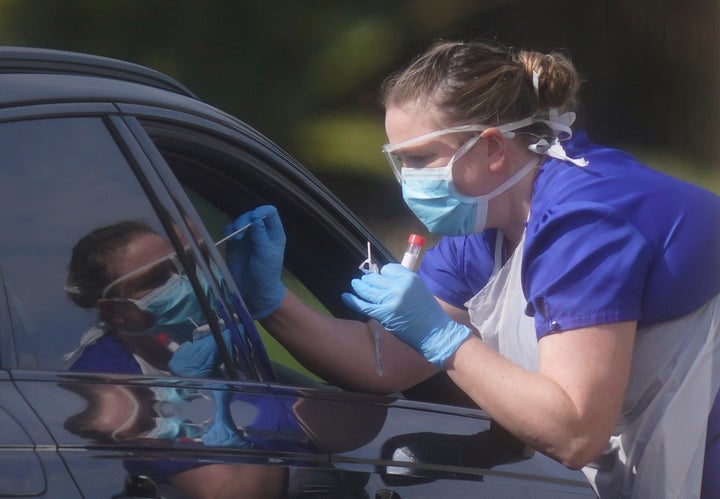 That is in contrast to the words of Michael Gove, the Cabinet Office minister, who told the BBC's Andrew Marr Show on Sunday: "We had 10,000 tests yesterday.
"This is just ahead of the deadline that was set by the health secretary Matt Hancock."
Hancock also tweeted yesterday morning claiming the 10,000 figure had been reached.
British Medical Association (BMA) council chairman Dr Chaand Nagpaul yesterday called for testing to be given to all healthcare staff quickly, in particular those in general practice.
The government has said testing of NHS staff began this weekend, with roll-out across England from today.
Harries said the three-week reviews on the measures to slow the disease's spread are likely to continue for six months and their success would be judged on slowing its rate.
A sudden lifting, she said, could see the nation's sacrifices "wasted" with another spike in deaths, which have reached 1,228.
"We need to keep that lid on and then gradually we will be able to hopefully adjust some of the social distancing measures and gradually get us all back to normal," she said.
Cabinet minister Robert Jenrick said "we simply cannot and should not" ask health workers to go to the frontline without adequate protective equipment, as he announced the nation was put on an "emergency footing" in an "unprecedented step in peace time".
Boris Johnson has said the UK will get through the coronavirus crisis "together" after Britons were warned restrictions on their lives may last for at least six months.