Boris Johnson is "falsely representing" the performance of "Moonshot" rapid coronavirus tests that he claims will help bring a return to normality by summer, an expert has said.
The prime minister has described lateral flow tests as one of two "boxing gloves" to beat Covid-19 alongside vaccines, saying on Thursday they could help the wedding and events industry be "in a different world" by summer.
The government is also advising care homes to use lateral flow tests to screen visitors for coronavirus before they see resident family members.
But Angela Raffle, a public health consultant who has advised the government on screening programmes, suggested the true performance of the tests has been "kept hidden".
The tests, which can give results in 30 minutes, have been trialled in a mass screening programme in Liverpool.
The government is now planning to roll them out across areas in the toughest tier 3 restrictions to help them bring cases down and follow the city in moving down a level.
But Raffle said Johnson and health secretary Matt Hancock's claims that the tests have helped bring cases down in Liverpool were "completely false" because the city's infection rate "has come down no quicker than in many other places".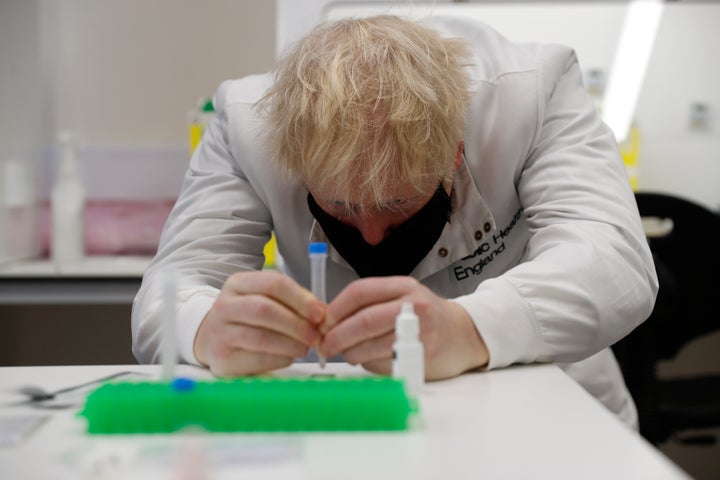 She also highlighted findings "buried" on the government's website which showed that up to 30% of cases when people had more infectious higher viral loads were not picked up in Liverpool.
Because that data is from a field trial using non-research staff, it is a more accurate measure of the tests' effectiveness than a Public Health England Porton Down and University of Oxford evaluation which showed that the tests detect 95% of cases with a high viral load, she said.
Raffle told BBC Radio 4's Today programme: "It's very concerning to me that with these lateral flow tests the evidence about how they perform in the field has actually been kept hidden, has been falsely represented by the government."
She went on: "We're all used to the idea that for medicines or vaccines you would not roll them out to the general public until you've done really careful field scale evaluations to see how they perform in a true life setting."
Raffle added: "We've had mass testing in Liverpool, the infection rate in Liverpool has come down no quicker than in many other places that haven't got mass testing and we haven't yet seen a proper evaluation report from Liverpool.
"So the claims the prime minister and the secretary of state for health are making that there's been a three quarters drop in Liverpool because of mass testing are completely false."