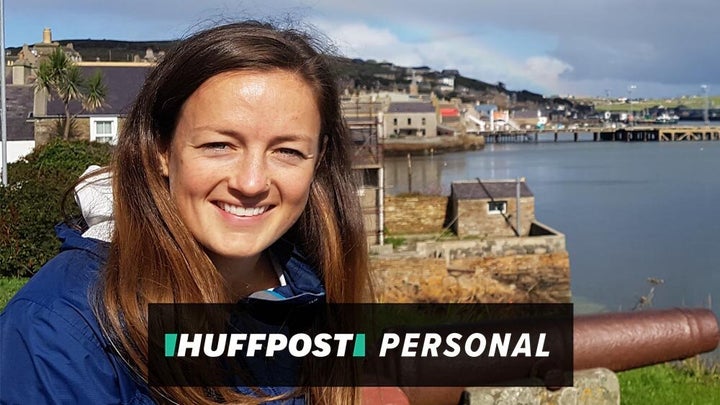 "Why are you going to London?" the TSA agent asked, genuinely intrigued about my holiday timing.
Before, I had scanned the line of fellow travellers waiting to pass through Newark airport security and already noted mine was the only American passport. I thought of the British Airways clerk at the near-empty check-in desk, who relayed stories of those turned away during the last days of locked-down travel as she vetted my residence card.
I replied to the agent I was a resident of the UK, and was allowed to continue forward amid the British accents around me. Newark was only the first of four airports I would travel through to relocate from the United States to Scotland's remote Orkney Islands, my rightful place of self-isolation.
Over the last two weeks, border closures around the world have left international travellers scrambling to return to their home country. The resounding warning: get "where it is you belong", and stay there. I'm a US citizen with a US passport, born and raised in the New Jersey house where my parents still live. My UK spousal visa, however, affords me the right to call Scotland home – where my partner, Richy, and I live in a downstairs flat of a two-storey house on Orkney's main island.
"America is not a country you want to get sick or injured in."
In a time when so many people choose to work and live across borders, 'where it is you belong' can be a complicated thing to define. This, I've discovered, is especially true when a pandemic causes a domino-like succession of border closures that catches you between countries.
I had arrived in New York on Friday 13 March. JFK airport was already quiet – the covid-19 situation in New York City had escalated even in the seven hours it took me to cross the Atlantic. Cutting short my visit after one day, my sister, Courtney, and I headed from her apartment to our parents' in southern New Jersey. Courtney packed her work laptop and anticipated about a week's hiatus from the city.
It wasn't long before a different picture began to present itself. The UK and many US states were flirting with lockdown; Courtney began talking about her coming months in New Jersey. I had been prepared to spend a couple extra weeks in the States if need be. Suddenly I feared being stuck indefinitely on the wrong side of a closed border. But was the United States – my home country, where my parents and my sister were choosing to ride out the pandemic together – really the wrong side?
My immediate, justified, fear was my lack of American health insurance. Employed in the UK and making national insurance contributions, the NHS is my main source of care. When I visit the States, I have travel medical insurance through a British company covering stays of no more than a few months. America is not a country you want to get sick or injured in if you're unclear on your policy's terms and conditions on pandemics.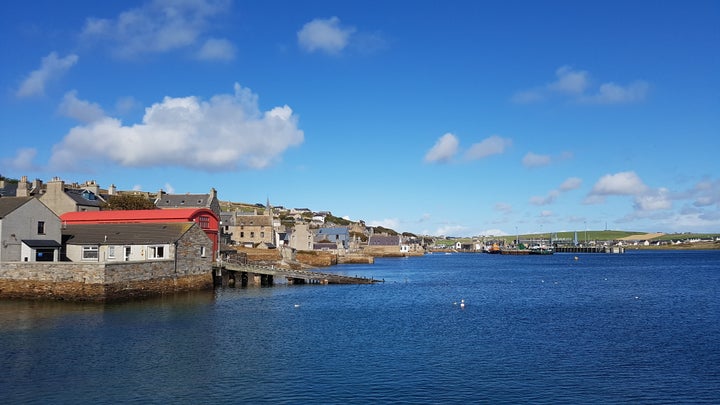 Where did I feel safer from the virus? Both countries' leaders were struggling to create clear guidelines for the public to follow. However, the governors of New York and New Jersey were proactive, implementing the call to 'shelter in place' before much of the rest of the country. At home in Orkney there were still no confirmed coronavirus cases, but given the fact I'd have to get on several more flights to get back there, I felt just as safe staying put.
But how long would we need to stay put? My work and life were in the UK. Richy was there. The thought of him self-isolating alone on a remote island with quickly diminishing flight access, away from his own Glasgow-based family, was too much.
I stopped agonising and changed my ticket just as my original flight was cancelled. In the end, the decision was clear.
Newark's international terminal, empty of fellow American travellers, echoed the pull to remain with my family amidst such uncertainty. The journey through near-shuttered Heathrow and Aberdeen airports highlighted the urgency to continue on to Richy and Orkney.
"I arrived home the night Boris Johnson announced the UK was entering lockdown."
I arrived home the night Boris Johnson announced the UK was entering lockdown. Six days later, on my original return date, all scheduled flights to Highlands and Islands airports stopped.
Since then, the US has surpassed China in confirmed coronavirus cases. New York has become the epicentre of a covid-19 nightmare projections claim could cost over 200,000 American lives.
The first confirmed case in the Orkney Islands came a week later, on 30 March. From the window of my flat, I watch a surprise April snow shower blow violently across Scapa Flow. All else is still.
In that moment, I knew I belong in the UK right now, and that I belong to the United States always. More than ever, I am grateful for the privilege to call both home.
Taylor St. John is a freelance writer. Follow her on Twitter at @theoutroads