Council workers have spoken out over the "brutal revolving door" of redundancies at town halls that are stripping local government of workers and profoundly impacting on services.
Mass job cuts at councils have gone largely unnoticed by the public over the last decade. Yet as austerity has driven sweeping cuts, cash-strapped local authorities have massively downsized their workforces while trying to protect frontline services in the face of deep cuts to budgets.
New research by the Bureau of Investigative Journalism, in partnership with HuffPost UK, has found councils in England have made 75,891 jobs redundant in the last five years. These thousands of permanent, often well-paid jobs have also been lost to the local economies.
- 64 councils in England have used cash from selling public property to pay for restructures since rules were relaxed to allow this in April 2016
- 39 of these councils have used a total of £115 million to pay to make jobs redundant
- Over the three years since the rules changed, redundancies at councils making use of the new spending powers were higher.
It comes as a double blow for communities, as the Bureau's data shows councils have sold off £9.1billion of public land and spaces since 2014.
Former town hall workers have said job losses should not be funded through cash raised by selling public property.
"It's shocking that they're spending money that they've made from selling assets on redundancies," said an ex-Surrey County Council worker, who was made redundant in 2017.
"You're paying someone not to work for you any longer who's likely to have been there a long time, has skills built up over several years, so it's pretty shocking.
"That money could have been invested in much better ways and obviously paid the wages for people for probably a good few years."
But behind the scenes other important skills and knowledge are being lost.
The ex-Surrey employee, who we are naming only as A to protect their identity, says restructure and redundancy processes at local authorities are cutting services to the bone.
"They were stripping back. They were going to do the absolute bare minimum they could do and they were getting rid of everybody who knew how to do the jobs"
The ex-staffer worked in the Early Years department at Surrey County Council and says it was known as a successful service that was doing well.
However it was announced in 2016 that consultation over a restructure would begin. When the process came to an end, there were significant job losses.
"They absolutely butchered the service," the ex-public sector worker told HuffPost UK. "They got rid of 40% of staff."
The department that A worked in offered support to all childcare services in Surrey, including children's centres, nurseries, childminders and play workers.
Its function included linking these services with children's social care and ensuring families with child protection needs were registered with children's centres, which run parental, breastfeeding and other support sessions.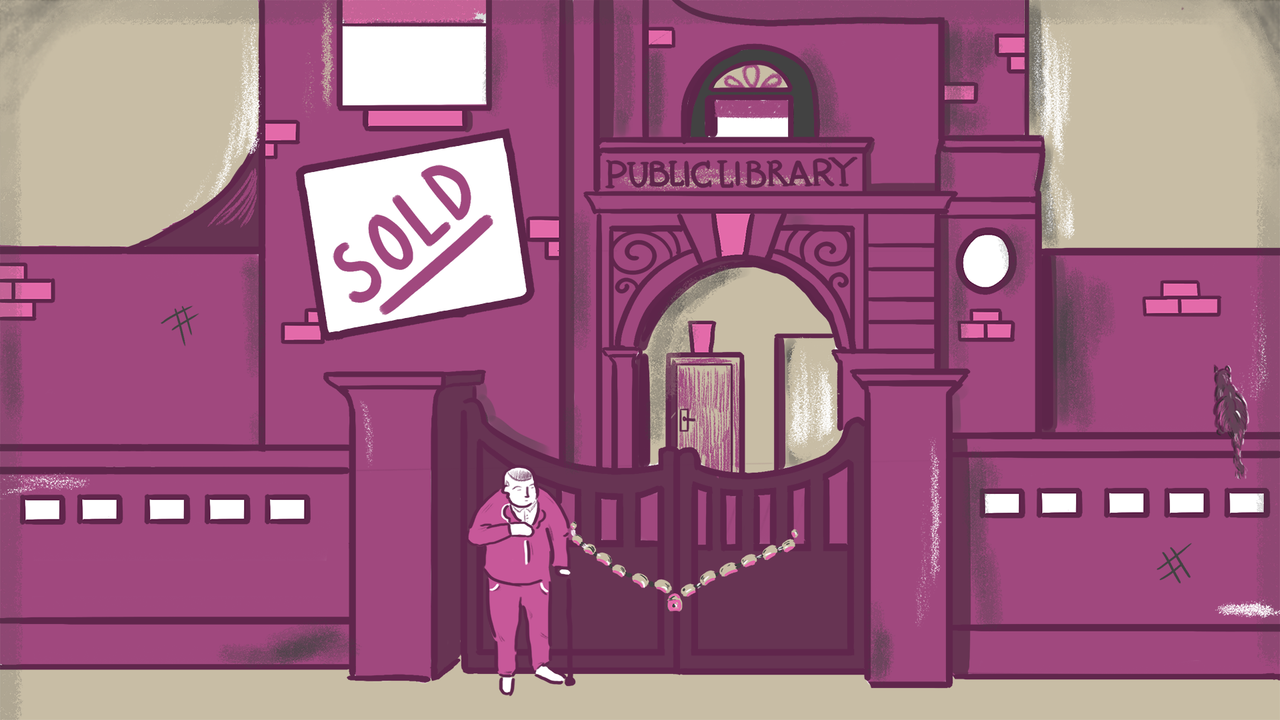 Explore the Bureau of Investigative Journalism's interactive map here to see what's been sold off in your neighbourhood
The department's job was to ensure community-facing services for children and families were running effectively and reaching as many people as possible. One of its major roles was to measure reception age children's achievements in 17 key areas of learning. But staffing for these services were reduced in the restructure.
"It took what was a good thing there and basically threw it completely out of the window and came up with something completely new," the former Surrey worker said.
"We said lots and lots and lots of times that this isn't going to work. But they were stripping back. They were going to do the absolute bare minimum that they could do and they were getting rid of everybody who knew how to do the jobs."
The ex-employee says more senior and experienced workers, who were more expensive and would have been best placed to guide the service through a period of major change, seemed to be at greater risk of redundancy.
"Obviously people were looking at how jobs looked [in the new structure], and it seemed to be that anyone above a certain grade if they didn't fit in got made redundant. Anyone below a Grade 8 I think would be kept and re-trained, because obviously the lower the grade the cheaper they are."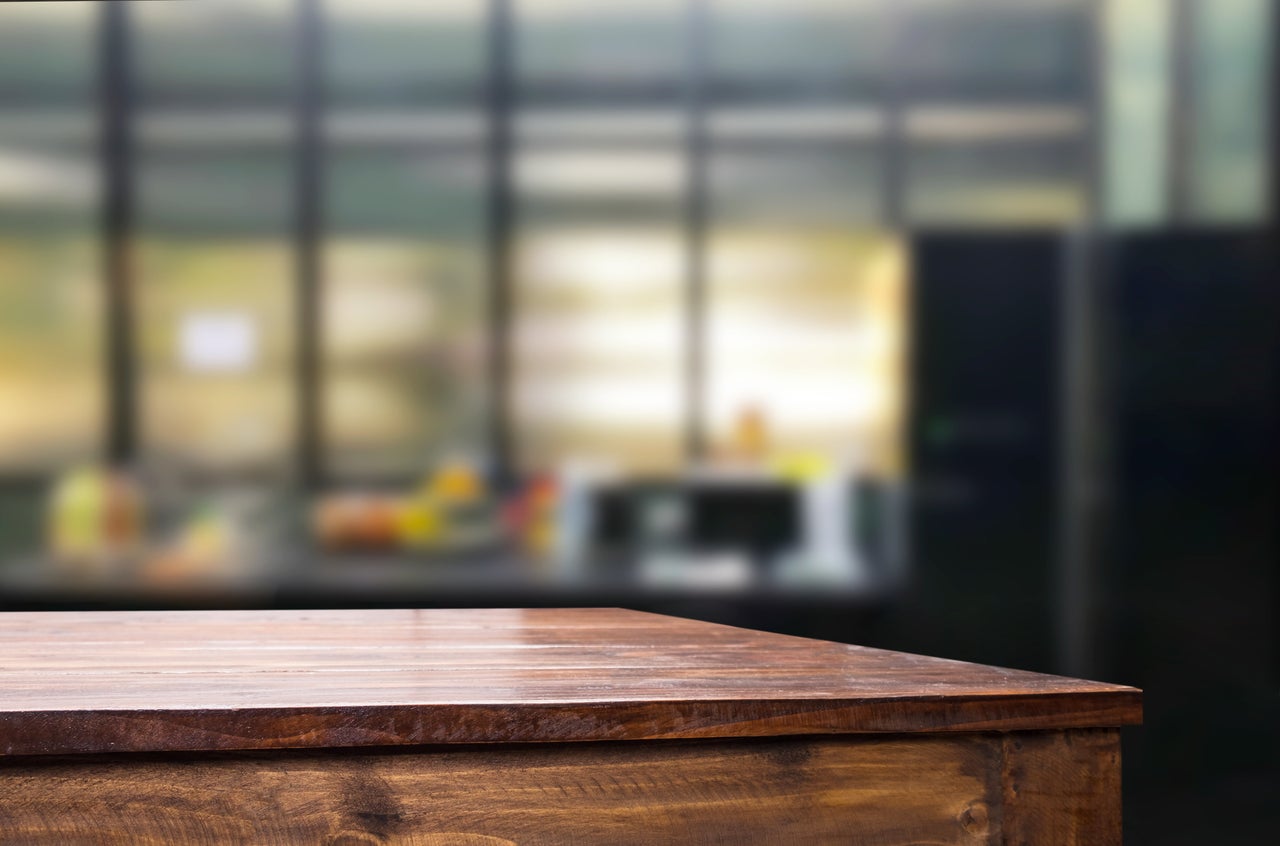 The former council worker, who worked for Surrey for a decade, described the process as "incredibly demoralising" and said there was skepticism over whether it was sustainable in the longer term.
"While I'd been there they had several restructures," the ex-employee said. "They spend hundreds of thousands on redundancies and then they go through the whole thing again in two or three years time and generally it goes from one idea to another idea and back to the original one."
The former Surrey worker said the irony is job offers at other councils have been forthcoming since the redundancy, but in contract roles offering £275 to £340 a day, which end up costing local authorities more money.
Friends of A still working at Surrey County Council are now going through another restructure currently under way in children's social care.
Surrey is planning to use £15m raised from selling land and property to fund service transformation this year and £3.2m of this is earmarked for redundancies. It comes following the Bureau's reporting last year on the financial crisis Surrey was facing.
Surrey County Council told HuffPost UK it was carrying out a major improvement programme across the council, including in children's social care, and that restructures would "radically improve services for Surrey residents".
"Any redundancies tend to be focused on back-office positions rather than frontline staff – for example we're currently looking to hire more social workers," a spokesman said.
Councils with the highest number of redundancies since 2014:

Lancashire - 2,721
Birmingham - 1,984
Leeds - 1,685
Wolverhampton - 1,647
Staffordshire - 1,576
Devon - 1,376
Hampshire - 1,372
Coventry - 1,252
Walsall - 1,236
Enfield - 1,196
The practice of councils using money from property sales to pay for service and job cuts began when former Chancellor George Osborne temporarily changed rules governing how councils can use money from selling assets in April 2016.
The regulations, known as the flexible use of capital receipts, were loosened to allow councils to invest cash made from selling off land, buildings and property to pay for anything that would save the council money in the longer term, such as sharing back office staff, service restructures, or investing in new technology.
The Bureau's research shows one in six councils in England have used a total of £381million from sales of buildings and land to pay for cost cutting since April 2016. Almost a third of that – £115million – was spent on pay-offs to make people redundant.
The five local authorities that spent the highest amount on redundancies paid for through the new spending powers were Birmingham (£23m), Haringey (£8m), Stoke-on-Trent (£7.7m), Telford and Wrekin (£5.9m) and Wakefield (£5.9m).
But even before April 2016 councils had been cutting jobs to try to balance the books. The Local Government Association says the number of people directly employed by local government has fallen by a third in 10 years.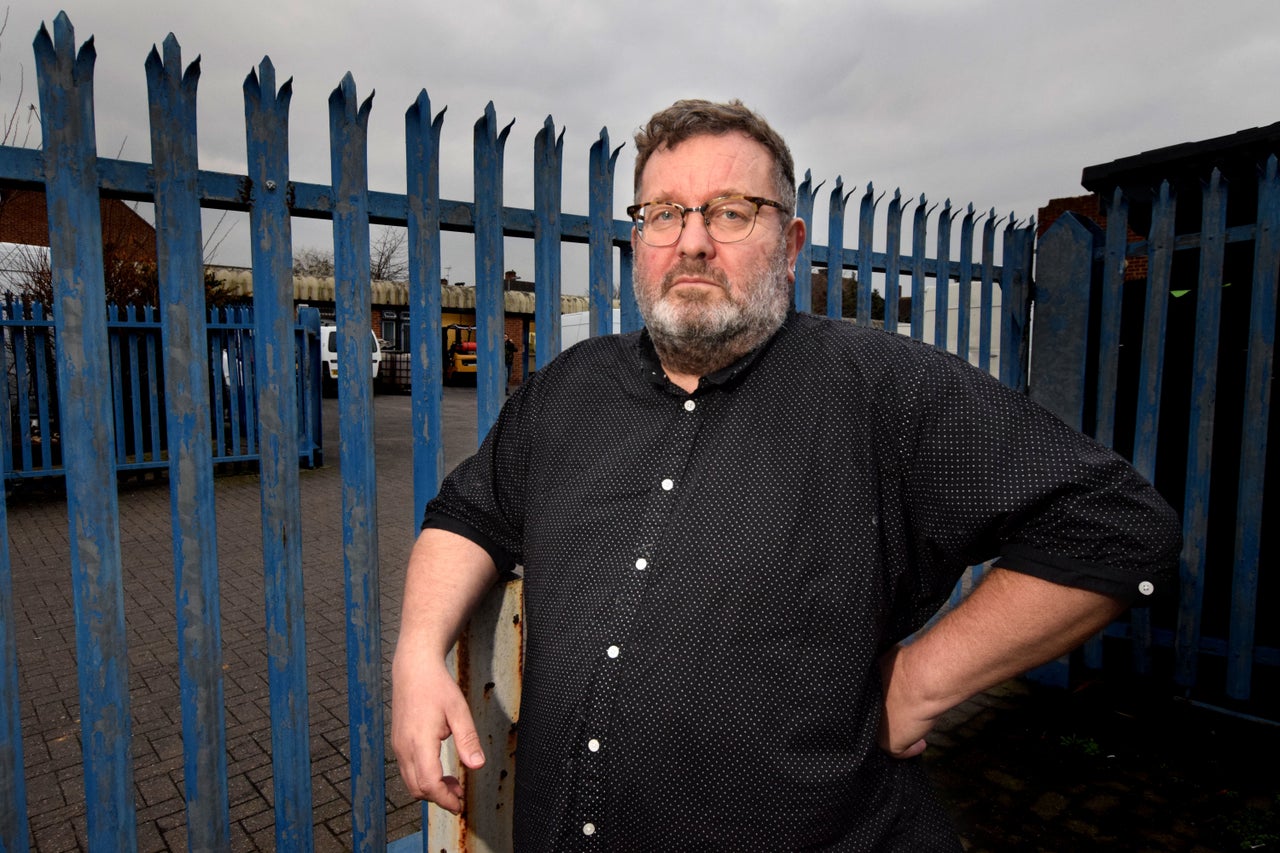 In north London, Philip Wilton was made redundant from Haringey Council seven years ago. He was working in staff training and people development.
"It was part of a wider process, not perhaps the first wave, maybe not even the second, but the third big wave of redundancies the council had to go through," he said. "It was all about getting rid of numbers."
The 55-year-old, now joint owner of the Tottenham cheese making company Wildes Cheese, which supplies The Savoy hotel, Ottolenghi restaurants and other high-end customers, described the process as "barbaric".
"One day you were there and the next day you were offered compulsory redundancy or voluntary redundancy," he said. "It was a thing of, you were called into a room and pack your stuff and go. It was that barbaric and short lived."
He had worked for Haringey for about five years and said the redundancy was "hard to get over for a while", but he used the opportunity to change career.
"I had about six months off work and licked my wounds, and then I thought I want to do something different anyway, so we started a cheese business," Wilton said.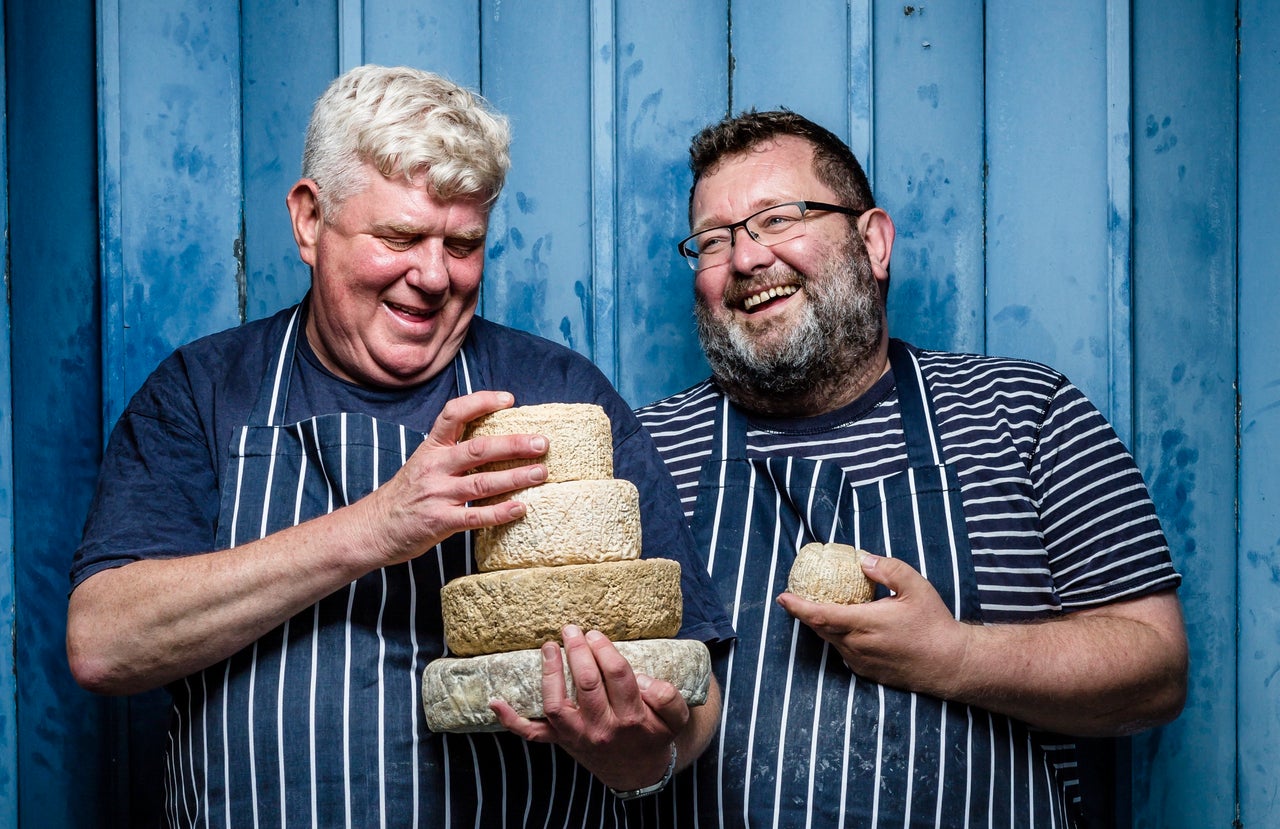 The former council worker believes the job losses at Haringey were not being handled strategically with the end goal of providing the best services.
"I don't think it was done particularly well, that was my sense," Wilton said. "I don't think they had a vision for what it would look like. So basically they just cleared in numbers rather than necessarily in service types.
"They needed to lose X number of people and it didn't really matter who those people were."
Haringey has spent £8m of money from selling property and land since April 2016 on job losses. Redundancies at the council increased by 70% in the first year after the rules were relaxed.
The business owner says he believes councils are not the right organisations to be "trying to play the commercial market".
"My sense is they don't sell at the best price," he said. "They're just not commercial and councils are not supposed to be commercial operators, so when they try and enter the commercial field they get burned."
Haringey Council said its core spending had reduced by £122m since 2010 and as result difficult decisions had to be made, including redundancies.
"Despite this, we continue to deliver vital services for our residents and we have maintained some of the best schools in the country," said a spokesman. "This has been made possible by the commitment of our staff, who we value greatly."
39 councils have used money from land and property sales to pay for staff redundancies

Bath and North East Somerset, Bedford, Birmingham, Bournemouth, Brighton and Hove, Bristol, Cambridgeshire, Cheshire East, Croydon, Cumbria, Darlington, Eastleigh, Enfield, Folkestone and Hythe, Gloucester, Haringey, Harrow, Hillingdon, Kingston upon Hull, Leeds, Lincolnshire, Newcastle-under-Lyme, North Lincolnshire, Northamptonshire, Reading, Rotherham, Rushmoor, Shropshire, Staffordshire, Stoke-on-Trent, Sunderland, Surrey, Telford and Wrekin, Thanet, Wakefield, Warrington, West Berkshire, Wirral, Wolverhampton
The Bureau's research revealed a clear trend. Over the three years since the rules were relaxed the average number of redundancies was 75% higher at councils that made use of the new spending powers than at those which did not.
Trade union Unite warned the flexibility for councils to use property sales cash in this way was having the "adverse effect of an even greater erosion of vital public services".
"Firstly, we have had nearly a decade of drastic funding cuts to local government budgets, which were then accompanied by an outsourcing of workers and services to profit-hungry private companies, with the resulting deterioration of pay, and terms and conditions for employees," Unite national officer for local government Jim Kennedy said.
"The latest chapter of selling off assets would appear aimed at further reducing staff numbers, which has the knock-on adverse effect of an even greater erosion of vital public services."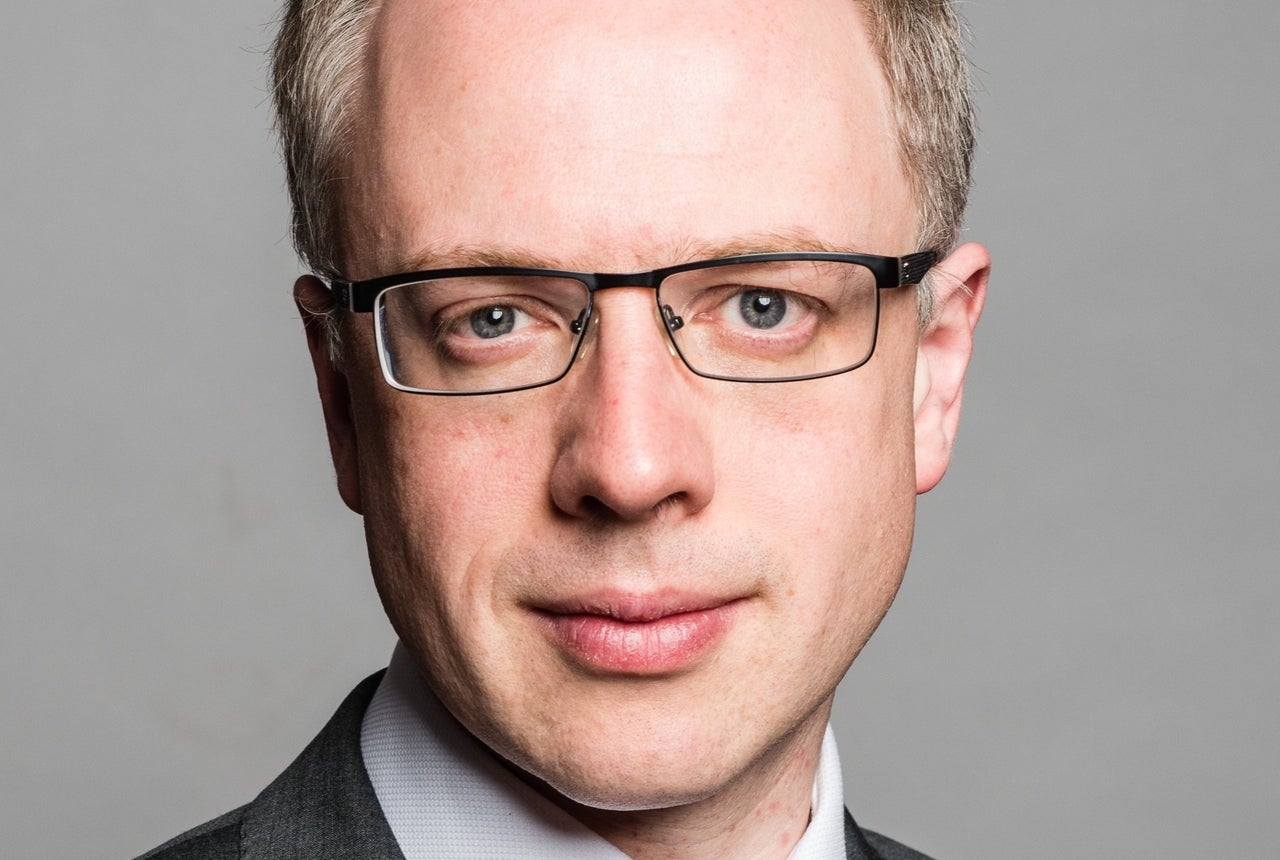 But the Local Government Association (LGA) said it would be wrong to suggest councils had been selling off assets in order to pay for redundancies.
The LGA, which represents councils in England and Wales, said local authorities had only cashed in on assets that were already up for sale or not in use as a result of the rule change, and that it was not linked to higher job cuts.
Cllr Richard Watts, chair of the LGA's resources board, said: "With staffing being one of the biggest costs for councils, this has led to the number of people directly employed by local government falling by almost a third in 10 years.
"Having been given the flexibility, it has made sense for some councils to use capital receipts while they can to manage this substantial transformational change."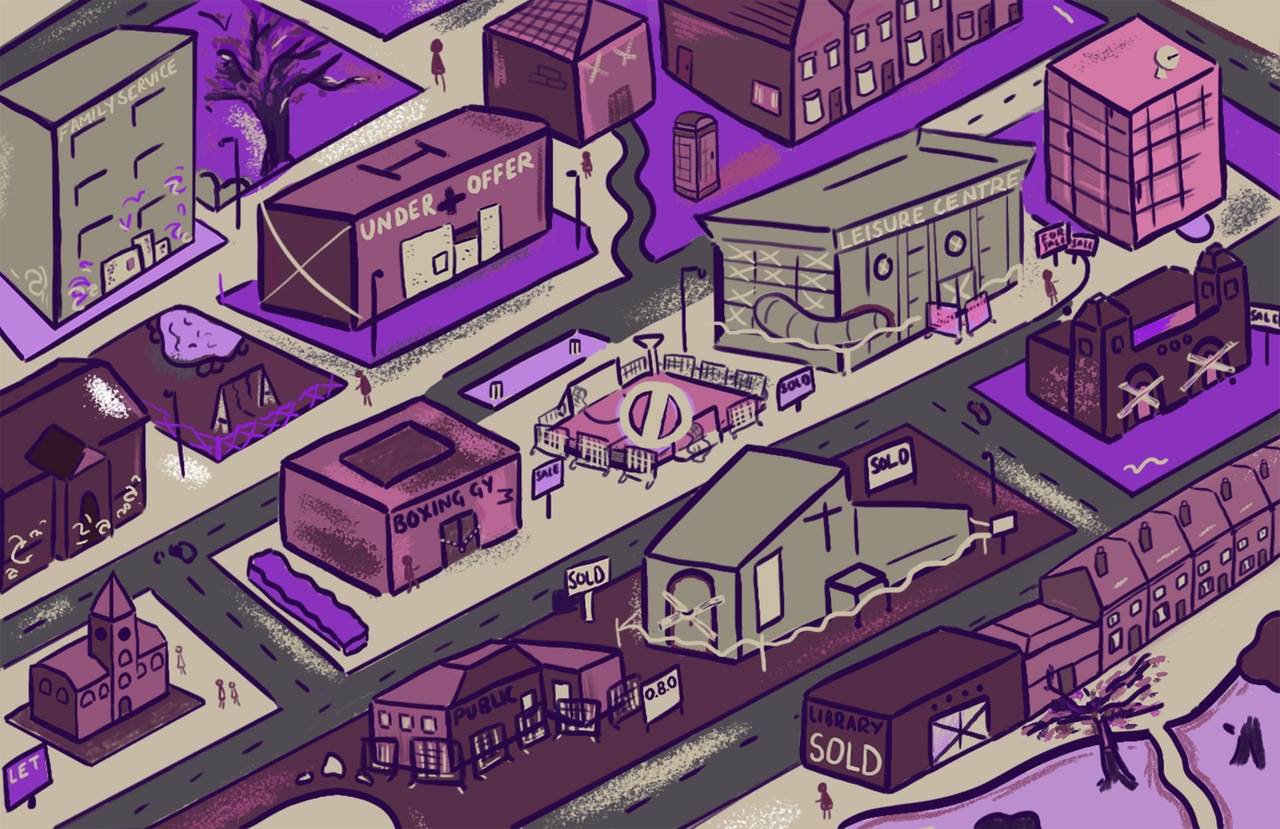 Explore the Bureau of Investigative Journalism's interactive map to see what's been sold off in your neighbourhood. If you're concerned about the results you can write to your council and your MP to raise the issue.
Or, if you have information about a particular building or space that has been sold off, let us know by contacting news editor basia.cummings@huffpost.com. Likewise if you are a council worker, past or present, with a story to tell, get in touch.
Safeguard the future: If you know of local buildings or space under threat, you can tell Locality, who coordinate #SaveOurSpaces, and who also advise what communities can do to save public buildings and spaces.