We all know that when you're watching 'Countdown' of an afternoon, there's only one feeling greater than getting a seven-letter word… and that's when that seven-letter word is rude.
After 19 days, 2018 has finally treated us to our first filthy 'Countdown' offering of the year, with Susie Dent even giving a warning to presenter Nick Hewer before she revealed it.
"Block your ears Nick," she joked, "There is a US slang term for a fiendish or contemptible person, or toilet paper, and that's asswipe."
Yes, "asswipe" was just an answer on 'Countdown', which airs on Channel 4 slap-bang in the middle of the afternoon.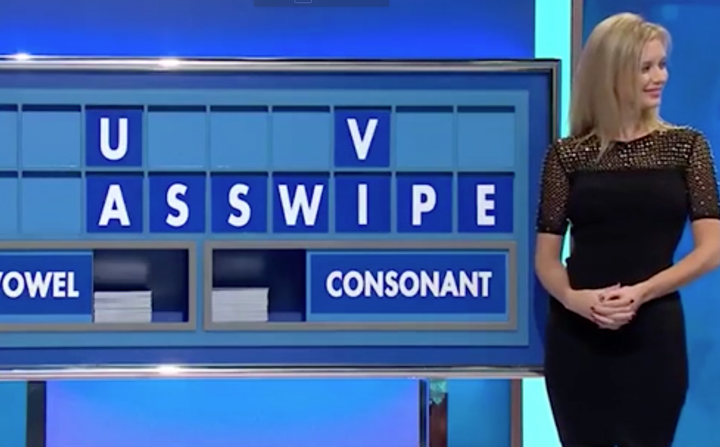 Nick was clearly as surprised as we were that "asswipe" had even managed to make its way into the dictionary in the first place, with Susie explaining: "It is, and it's been there since the 1950s and it was found in Saul Bellow's novels."
The former 'Apprentice' aide joked: "Well, he was a great writer but that's no excuse for putting it into the [dictionary]. Amazing."
And just in case anyone doubts Susie's credentials over there in Dictionary Corner, here it is in black and white…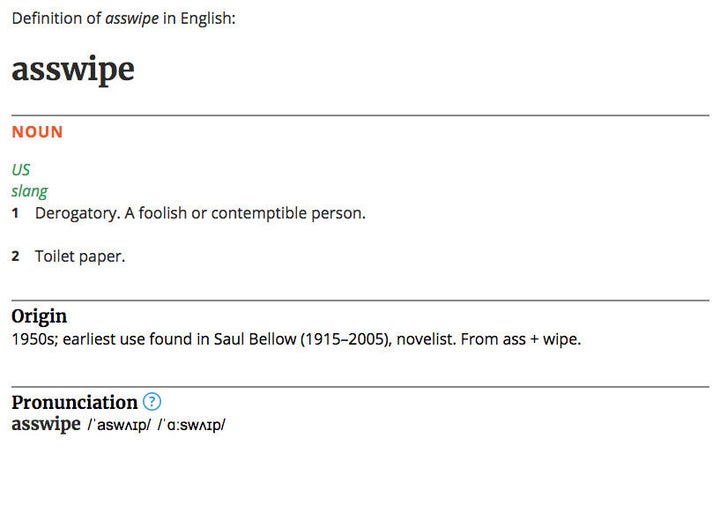 'Countdown' airs every weekday from 2.10pm on Channel 4.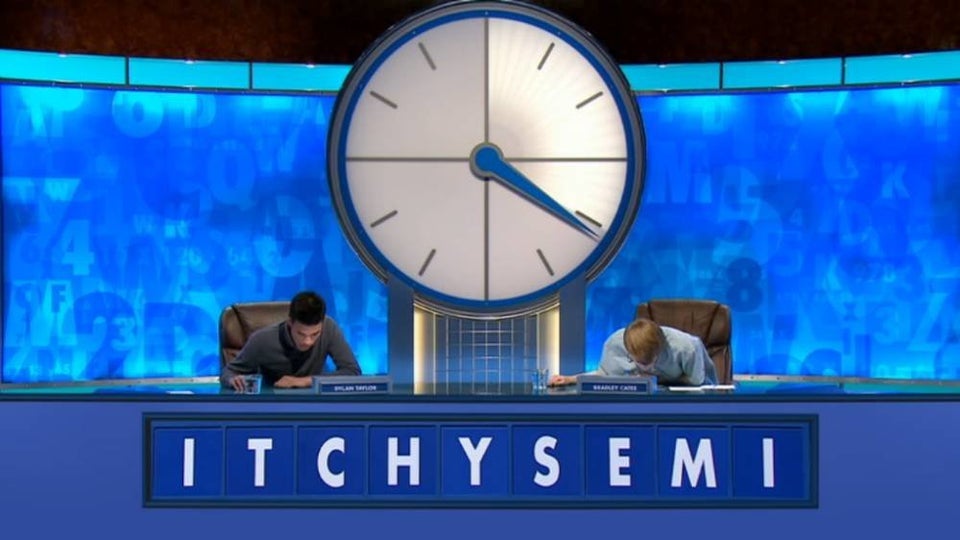 Countdown's Naughtiest Words