A couple were so saddened by the number of stray disabled dogs they encountered while travelling around Europe, they started a charity to help, building special wheelchairs for pets in need.
Alongside their regular jobs, graphic designer Cassie Carney, 40, and her marketing executive husband, Tim, 50, run Broken Biscuits, a charity providing essential equipment - such as the special wheelchairs - for disabled rescue dogs.
"These animals are like the biscuits left on the plate - they may look different, but inside they are just the same. And there's no reason that they can't be as wonderful pets as others," Cassie said.
The couple are the proud owners of a three-legged cat, a deaf Cavalier King Charles Spaniel and a mixed breed triple amputee pooch, Otto, who uses a wheelchair.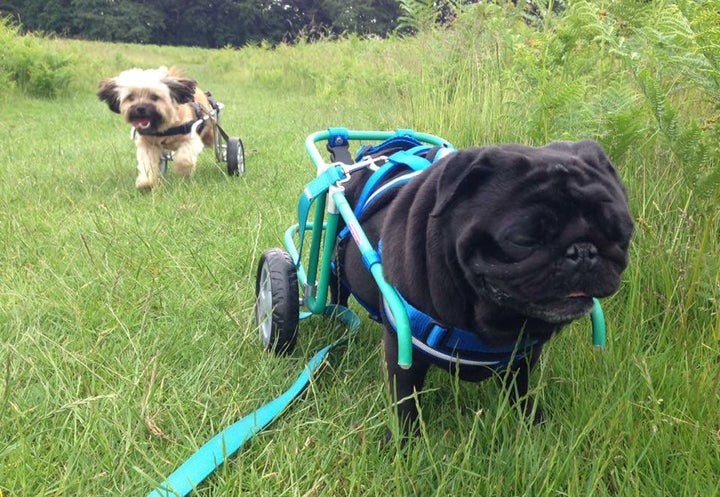 Originally from Australia, Tim met Cassie in New Zealand, where she was working for a small charity that rescued chimpanzees from the circus. Seven years ago, the couple moved to London together, using their home as a base to travel around Europe, where they were alarmed by the number of stray dogs wandering the streets and wanted to help.
"We wanted to do something about it, so I started helping with spaying and neutering programmes. Tim used his marketing skills and I helped other charities, too, by taking photos and helping to design promotional material," Cassie said.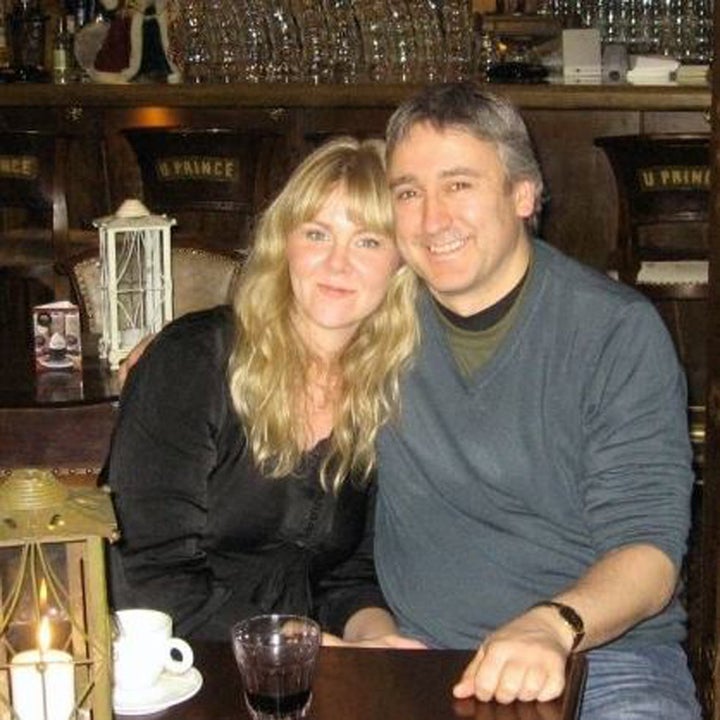 The pair were told "not to worry" about photographing paralysed or blind dogs at a rescue shelter because they were "lifers" and weren't expected to ever find families. "But we want to show that no dog should be left behind," Cassie said.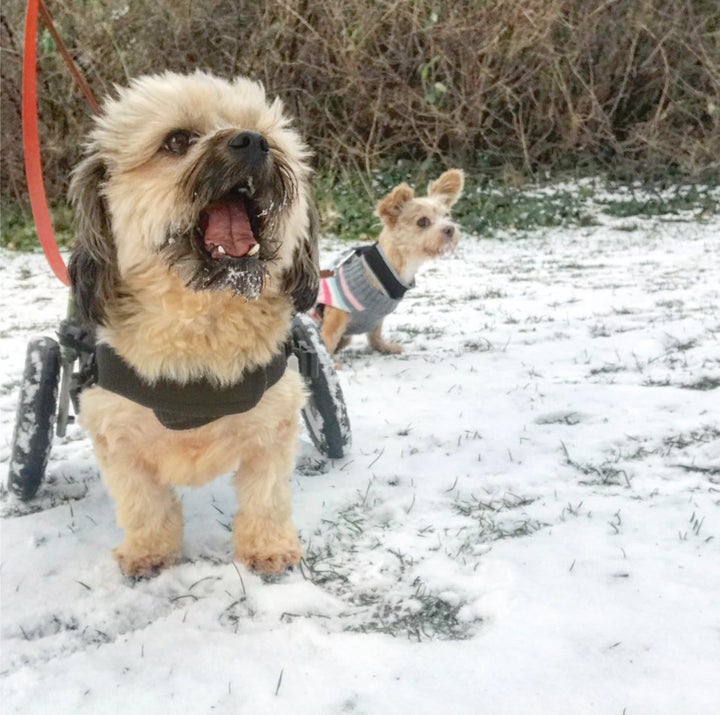 The couple started to research where they could buy parts to build these dogs prosthetics and wheelchairs.
They also fundraised to pay for carts, wheelchairs and anything else that would assist their mobility, all of which led to them establishing Broken Biscuits, which they run in their spare time.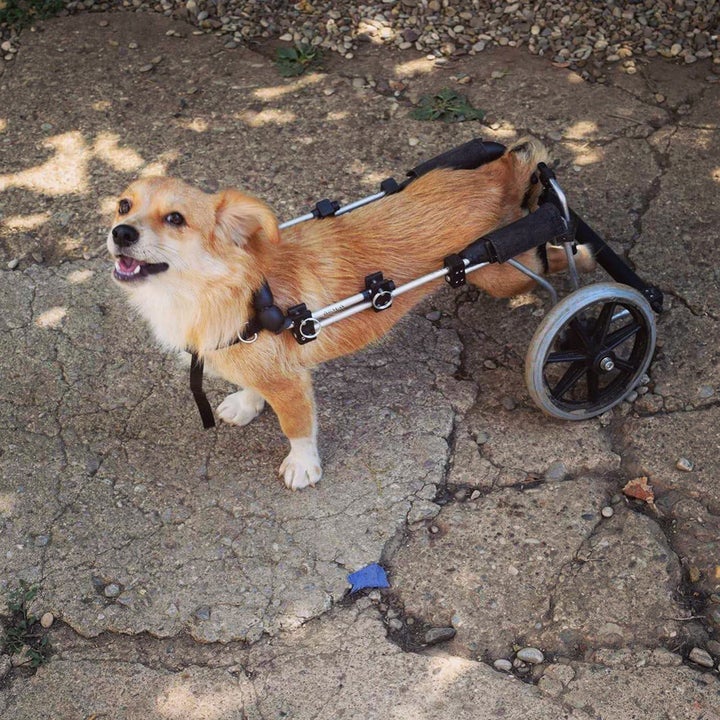 Their work also led to them adopting Otto in 2013, who was in a car accident in Romania with another dog.
"Otto's owner didn't want to look after him. He had his two back legs and his tail amputated, then we got him a wheelchair," Cassie explained. "We brought him and another dog called Apollo back to the UK. Apollo was adopted, but we just fell in love with Otto and decided to keep him. Otto... is an amazing pet and just because he lost his legs and tail doesn't mean he can't enjoy life."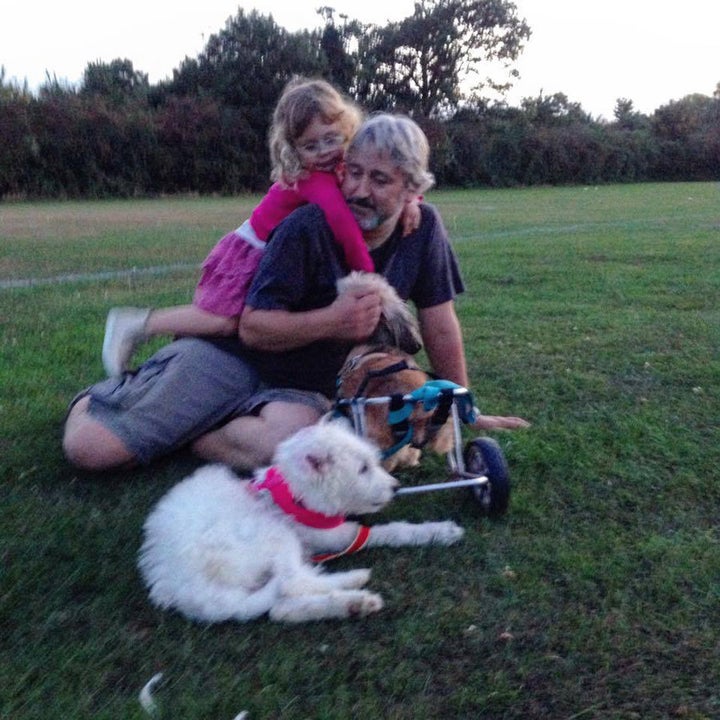 Now happily settled with Cassie, Tim, their daughter Lily, five, and the rest of their pets, Otto - who they believe has some Yorkshire Terrier and Maltese blood, is one of thousands of dogs they have helped, either by settling their vets' bills or rehoming them.
"We fell in love with Otto," said Cassie. "He's got that terrier energy. He's very confident and excitable and just slotted into our family. He's never shown any hesitation and never lets his disability hold him back. We have two cats and the moment and when he sees them, he flies across the room."
HumanKind is HuffPost's celebration of kindness, featuring people who do incredible things for others or the planet – transforming lives through small but significant acts. Get involved by joining us on Facebook or telling us about the people who you think deserve recognition for their kind works. You can nominate them here or share your personal story by emailing natasha.hinde@huffpost.com.