A maths teacher from St Albans has been painting miniature versions of well-known children's book covers onto stones and hiding them near her local library to encourage kids to read more.
Ella Dickson, 39, who teaches at Beaumont School, has painted the covers of books like ′Harry Potter and the Philosopher's Stone', 'Northern Lights' and Roald Dahl stories onto stones to "encourage a few visits" to Marshalwick Library which is close to her home.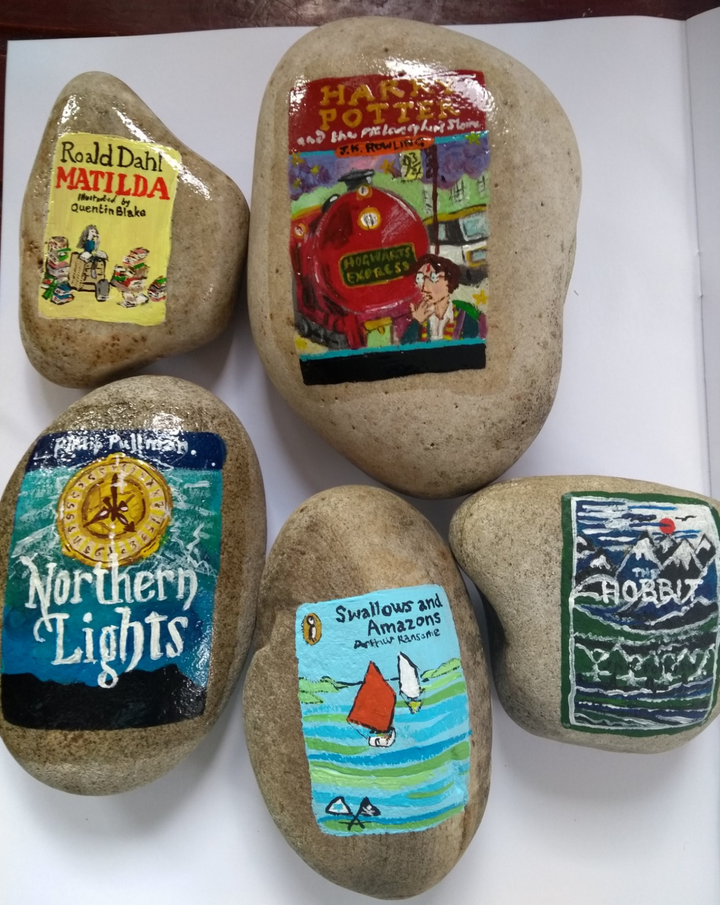 'Swallows and Amazons' and 'The Hobbit' also feature in her creations, which children have been finding and enjoying.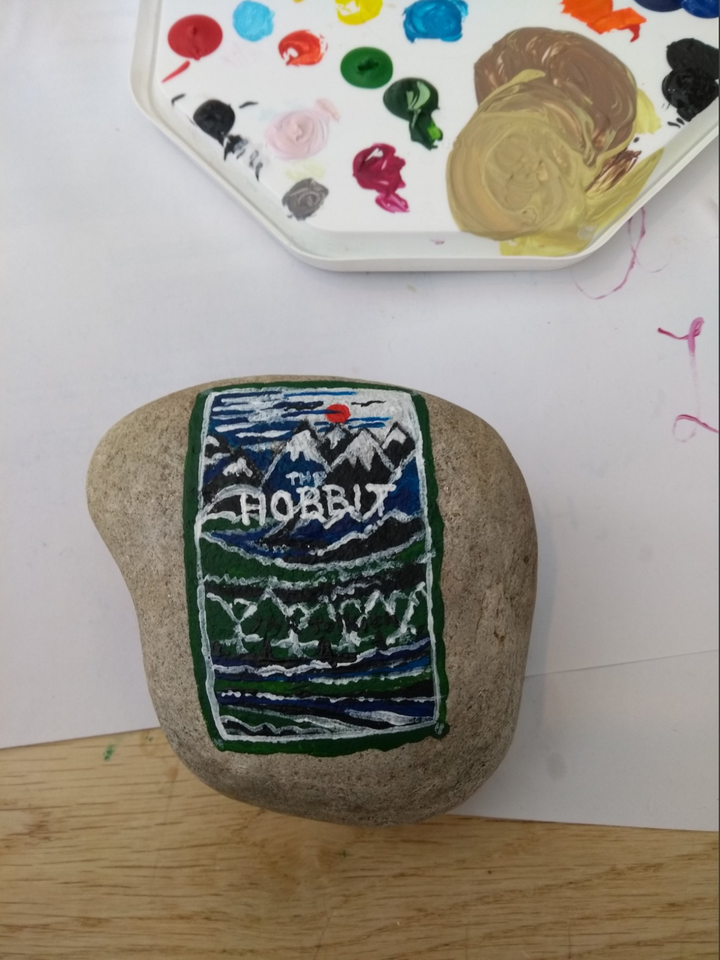 Ella's mini masterpieces appear to be a hit – children have been finding the stones and posing for victory pictures, which the teacher has then shared on Twitter.
Ella told HuffPost UK she is part of a Facebook group called St Albans Rocks UK, where users paint stones and hide them around the city for fellow members to find.
"It's very gentle fun! Lots of parents go searching with their children. We often look in The Wick which is a local nature reserve," she said. "I got involved as part of my role as a Beavers leader, as an idea for the Beavers to do for an activity."
She then started to make stones with her sons Seth, 10 and Jonah, seven, and got "a bit addicted!"
"I was trying to think of what I could do as I am not very artistic but I can copy other people's art," she explained about her choice to use book covers as inspiration.
"I thought of hiding them by the library as I live nearby and I thought it might encourage a few visits which wouldn't be a bad thing. I love our libraries. My boys are doing the Summer Reading Challenge [reading six library books over the six-week holiday]."
The teacher has only hidden three stones so far but plans to continue. The latest offering is a Harry Potter cover, guaranteed to inspire any little muggles out there.
Ella, who has also knitted a doll of her son's teacher and made maths revision biscuits for her Year 13 students, says she has "no idea" about craft but loves making things.
We'd say she's quite the expert.