Crème De La Mer has launched a makeup range - Skincolor De La Mer, which promises to bridge the gap between cosmetics and skincare.
The collection consists of foundation, concealer, powder, - all formulated with a "potent dose" of the Miracle Broth that Crème De La Mer is famous for - as well as two brushes.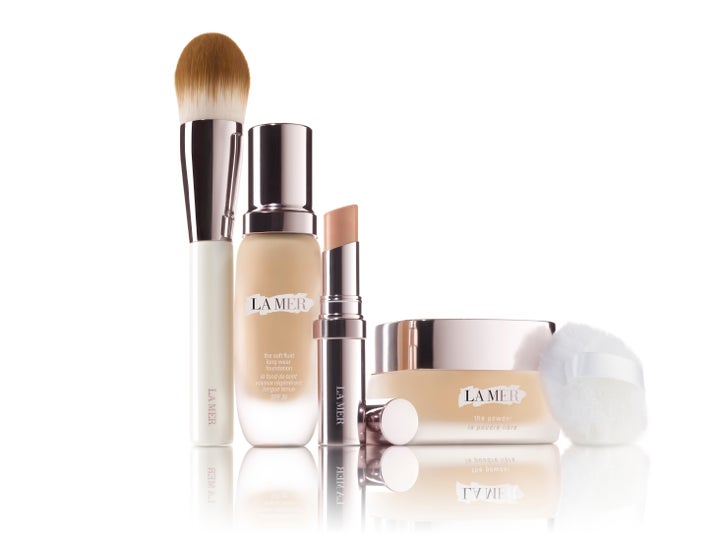 The Soft Fluid Long Wear Foundation (£80) is SPF 20 and contains a "Velvet Algae", which is found in the North Atlantic and is said to help enliven and soften the look of skin.
It can be applied with the Foundation Brush (£45), which is tapered to allow for precise application.
The brand advises: "Use a sweeping motion to create light coverage or a dot-and-release motion to build a fuller coverage effect."
Next up is the Concealer (£55), which is said to "melt into the skin", treating it with moisture and antioxidants.
The brand's spokespeople claim the Powder (£65) - which can be applied with the full-shaped Loose Powder Brush (£45), is "so incredibly light, it appears to float.
"Developed with symmetrically shaped, uniquely coated particles, it is magnetically attracted to skin for an impeccable translucent, radiant finish."
Crème De La Mer's backstory is as legendary as the brand itself.
It was created by aerospace scientist Dr. Max Huber, after a routine experiment exploded in his face, covering him with severe chemical burns.
"Neither science nor medicine offered sufficient promise of help, so Huber decided to help himself," states the brand's website.
"Twelve years and 6,000 experiments later, he perfected the crème that would help give skin a dramatically smoother appearance."
We wonder how many experiments it took to perfect the makeup?
Related