Detectives investigating the crash have named Donald Collett, Philip Logan and Robert Huxley as the last of the seven people who died when a tram derailed this week.
Collett, 62, was from Croydon and Logan, 52, and Huxley, 63, were both from New Addington, British Transport Police (BTP) said on Saturday.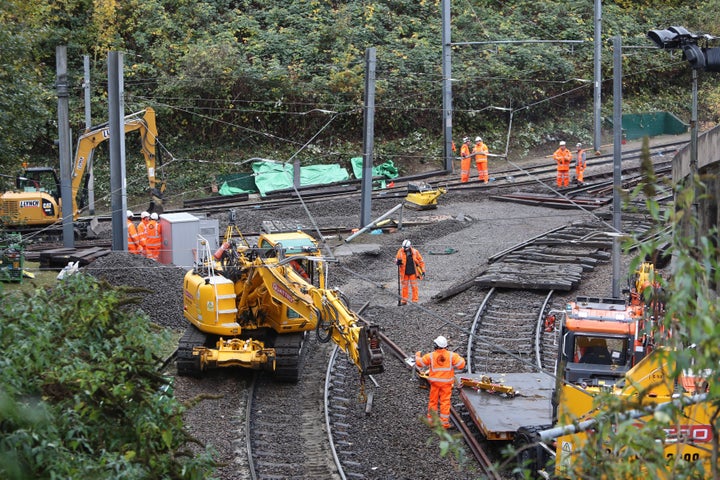 The crashed tram was removed by accident investigators in the early hours of Saturday morning, the BBC reports.
The four other victims of the crash were named earlier this week. They were Mark Smith, 35, Philip Seary, 57, Dane Chinnery, 19, and Dorota Rynkiewicz, 35.
Collett's loved ones paid tribute to a "funny and generous man".
His family and friends said in statement: "Don was a well loved, funny and generous man, who could light up a room with his smile. He is tragically leaving behind a loving family, partner, adored friends and work colleagues.
"Please rest in peace and know you are truly loved and greatly missed.
"We are struggling to deal with this tragic news and ask for privacy at this sad time."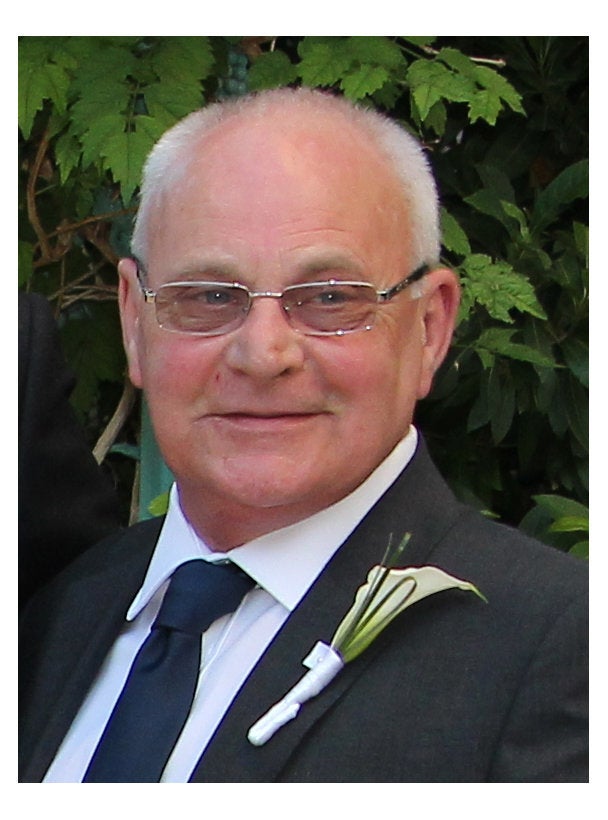 Logan's family paid tribute to his "compassion" and "magnificently dry sense of humour".
They said in a statement: "Philip Logan known to all who knew him as Loag, a loving husband to Marilyn, brother to Susan, father to Lee, Tracy, Lisa and Adele, grandfather and great grandfather.
"He was a true family man and generous friend to all with a magnificently dry sense of humor.
"Phil was a man with more love compassion and zest for life than words can express. He will be immensely missed by all that knew him."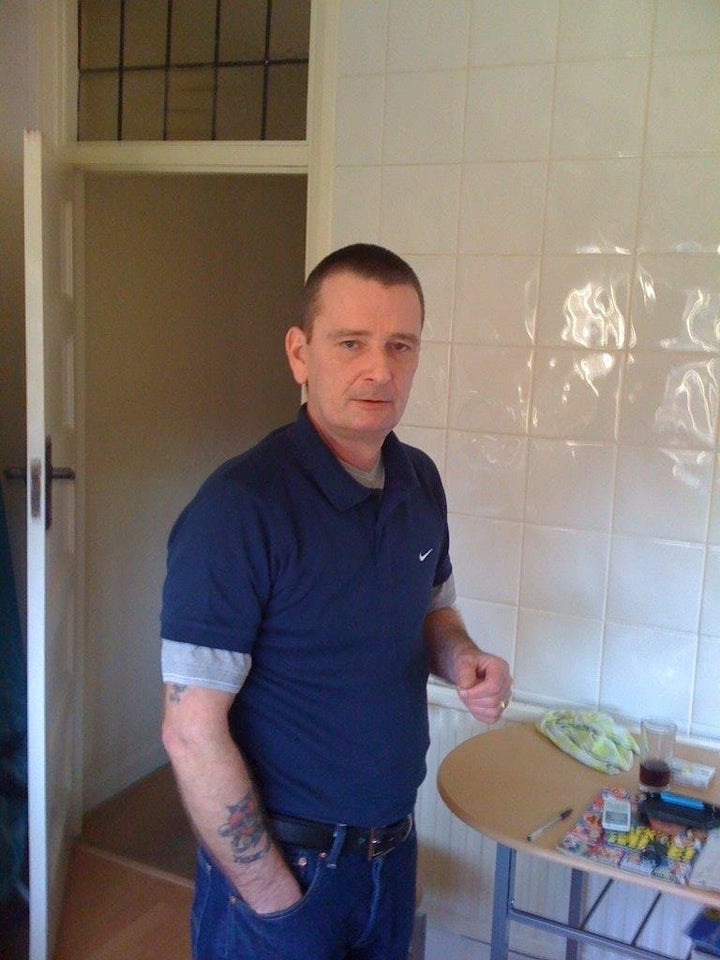 More than 50 people were injured when the tram left tracks and flipped on its side as it travelled through Croydon, south London, during the morning rush hour on Wednesday.
Tributes and flowers have been left at the scene for those who died in the tragedy.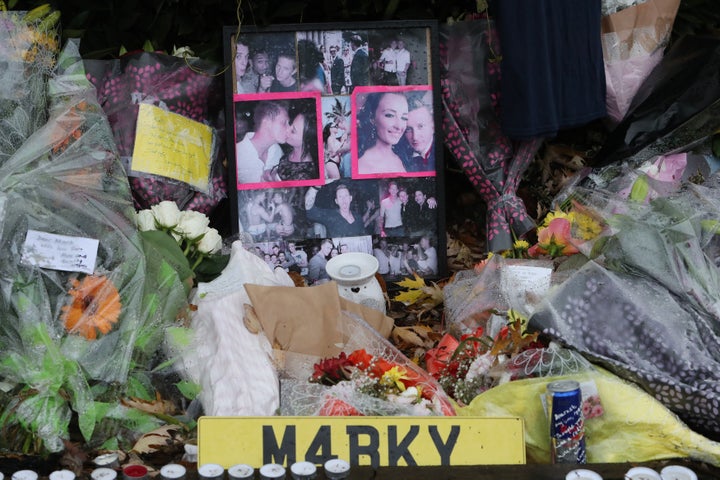 Smith was a new father who was set to marry his fiancee, Indre Novikovaite.
His cousin, Tom Smith, wrote on Facebook: "Still cannot believe this is true, the last couple of days have just felt like a nightmare that I'm gonna wake up from.
"Not only were you my cousin but literally my best friend. The thought that we are all never gonna see you or hear from you again makes me feel sick. We are all in bits and I just wish you could walk back into your home with that smile on your face and make everyone laugh."
Rynkiewicz, a Polish-born mother-of-two, was also named as having been killed in the crash.
Simon Smith, the chief executive SSP UK where Rynkiewicz worked, said he and his staff "offered our heartfelt condolences to her family and we are doing all we can to support them at this difficult time".
On Friday morning, 57-year-old grandfather Seary was also named as one who lost his life in the accident.
"We lost one of the BEST!! The most kind, giving person we'll ever have in our lives!! Rest in peace our friend and brother. Luv you to the stars," posted one friend on Facebook.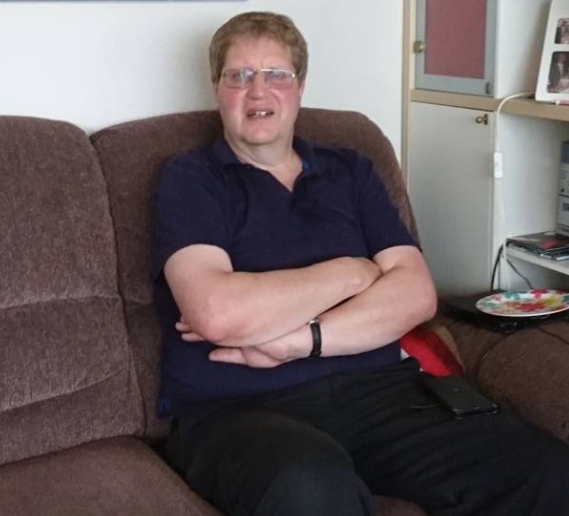 The driver of the tram has been questioned by police amid suggestions it failed to brake before taking a corner at speed.
Investigators said the vehicle was travelling at a "significantly higher speed than is permitted" and are probing whether the driver may have fallen asleep.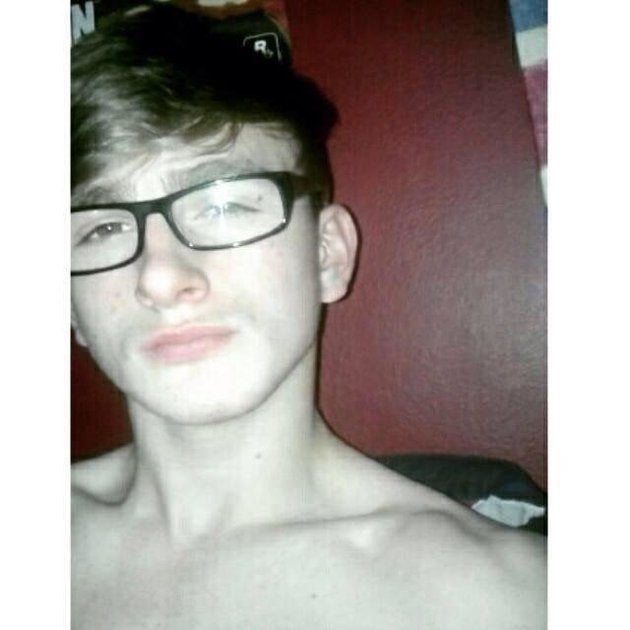 The tram was operating from New Addington to Wimbledon via Croydon when the accident happened at 6.10am.
Scenes in the wake of the crash were described as "total carnage" and "like something out of a film" after the two-carriage tram tipped over in heavy rain next to an underpass.
Survivors rescued from the wreckage said they recalled the tram failing to brake in its usual place at a bend on the track after speeding up.
Any friends or family who are concerned about loved ones are asked to phone British Transport Police on 0800 40 50 40
The driver, a 42-year-old man, from Beckenham, was arrested on suspicion of manslaughter and taken into custody for questioning. He was released on police bail until May on Thursday morning.
The tragedy is being probed by BTP and the Rail Accident Investigation Branch (RAIB).
BTP assistant chief constable Robin Smith said they were investigating whether the driver of the Wimbledon-bound tram fell asleep at the wheel, alongside "a number of factors".
Initial findings of the RAIB show that the tram came off the tracks as it was negotiating a "sharp, left-hand curve" with a speed limit of 12mph.
An RAIB spokesman said: "Initial indications suggest that the tram was travelling at a significantly higher speed than is permitted."
The Croydon derailment is the biggest loss of life on the British tram system since 1917, when a tram running down a hill in Dover killed 11.
Related