Boasting a love so powerful, pure and long-lasting it rivals the strongest romantic connections, when a person falls, hopelessly and head-over-heels for a film series or telly show, a game franchise or toy line, it's a bond that speaks to their core and illuminates their souls for all to see.
Fandom, that catch-all term for a multiverse of geeky pleasures, is the mountain top upon which we declare our undying affection for whatever it is we dig most in the world.
It's no wonder then that upon encountering others who not only understand and share our feelings, but also accept us for the unique bundles of joy we are, we attach ourselves to these folks and form vast colonies, freely sharing our love while shielding one another from the hurtful bewilderment of non-believers.
"It's just lovely to find like-minded people who are as nerdy as you are about something," explains Matthew Ashton, who has filled his house with a glorious, rainbow-hued herd of more than 2,000 My Little Ponies.
"In your usual social circle of friends and acquaintances you are often brought together due to circumstance," he continues. "People you went to school or university with. But with a fandom, you meet people who share the same passion as you. You can geek out about things with them that your other friends simply don't get."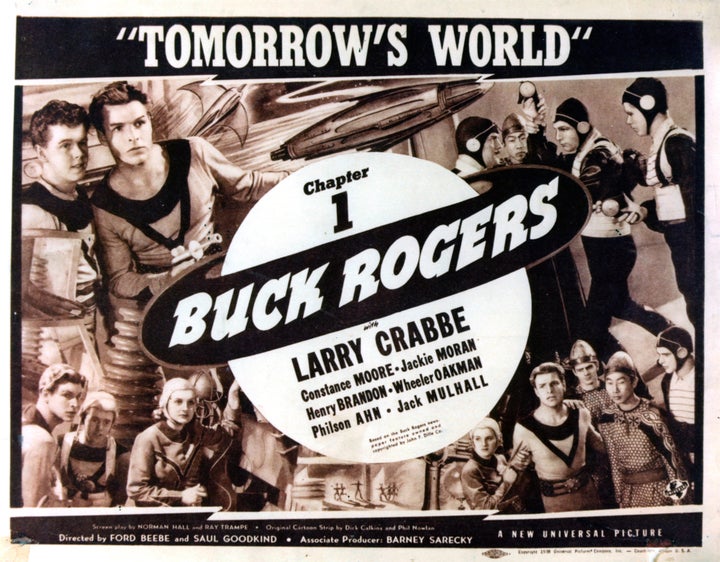 As early as the 1930s, science fiction fans have gathered to share their passions, opinions and discoveries. The oldest and most notable among these clubs is the Los Angeles Science Fantasy Society, an eminent league that exists to this day and once counted authors Ray Bradbury and Robert Heinlein, pioneering stop-motion effects whizz Ray Harryhausen and noted editor, author and collector Forrest J. Ackerman among its number.
Had these friends not assembled via their shared interests, creating a safe and nurturing place where nerd was the word, they might never have embarked upon their bold, inspiring careers. How much poorer the world would have been then?
Though becoming a titan in one's field is, for a precious few, a perk of fandom, for most, it's about family. Family we choose. No matter how dissimilar we may initially appear, we have way more in common than differences.
"I attend an event called Weekend of the Dead," says author Tony Earnshaw. "It's become like a second family."
"I met many of my best friends at Farscape conventions," says Twitter's @runestone1066. "We met because of our love for the series but became Farscape family."
"A special kind of kinship forms through fandom," explains Cathy Udovch, a cruise specialist and Lord of the Rings superfan who arranges Tolkien-themed events around the world. "Most occur in the realm of conventions where you know everyone who gathers is into the same thing. Gatecon was a Stargate convention that felt like a family reunion from day one. The same goes for Gallifrey One, a gathering of Doctor Who fans. It always feels like family there."
"As for Tolkien fandom," continues Cathy, "since it's been around for a long time, it is fairly well represented wherever you go. Working with TheOneRing.net, I have gotten to meet fans from all over the world, at conventions, Oscar parties we hosted, trips I have organised and just plain old travel on my own. When I went to Slovenia a few years ago I got to meet up with some Tolkien fans from Croatia.
"Here in Southern California, we host the Baggins Birthday Bash every September and two years ago had some 700 fans in attendance. It's just a birthday picnic in a public park, for Bilbo and Frodo Baggins, but people seem to really like the fellowship and fun of Tolkien's world enough to celebrate the birthday of fictional characters. Nothing strange about that, and we have a lovely time every year.
"Outside of conventions, you don't always know where others stand until someone says something or is wearing a fan shirt and then it's like an invitation to start a conversation."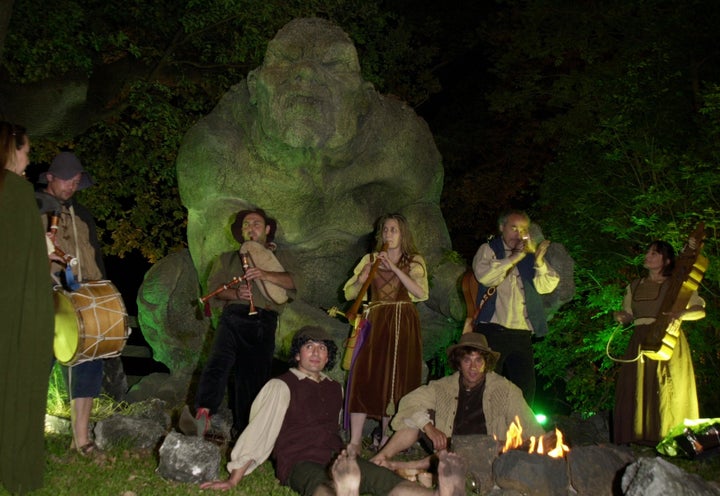 "I met my friend Tom playing Minecraft online," says South Londoner Maia. "For two years, we'd chat while we were playing, and that was all we talked about. Though neither of us play the game any more, we've since discovered all kinds of shared interests, and have never stopped talking."
Fandom is the spark that ignites relationships, a strong initial connection that leads to lifelong friendships and more than a few weddings.
"Before online dating sites," says Twitter's @backissuecomics, "I met my wife on the AOL DC Comics message boards. At the time, she lived in Alabama while I was in western New York."
"Distance is no barrier these days," says Twitter's @TeamAhsoka. "I met my husband via a Star Trek chatroom back in 2001. Met him in person the following year. We've been together since then!"
"Most of my friendships have been formed through a shared love for one fandom or another," says Blake, whose kick-ass cosplay is viewable on Instagram (@spiritwolfcosplay). "Lots of the people I've met at cosplay events have become good friends who I often see outside of conventions.
"I guess because we like the same things, we share common ground and get on well. When I really love a film or show, The Walking Dead for instance, I just want to talk so much about it, and immerse myself in that world, that it's really exciting to meet other people who feel the same.
"Many of these fandoms mean more to us than just a fictional story or world. We can relate to the characters, the events and the emotions we feel when watching, reading or playing. Therefore we relate to each other too. My friends and I often share the same reactions to iconic moments and discussing it can bring us even closer together. We realise we have more in common than just a passion for the fandom."