Whether you're experiencing royal wedding fatigue or you just fancy a five minute timeout from Meghan and Harry-related news, we're here to fill your time with... cute animals, of course.
Here are our top five cute animal pictures of the week (with the occasional video thrown in for good measure). You're welcome.
1. The quadruplet baby meerkats who came out of their den.
A litter of baby meerkats left their den for the first time since being born this week. The tiny squad of furriness ventured out into the open and started exploring their habitat for the very first time, giving staff at Chester Zoo the chance to get a glimpse of their newest inhabitants. Just look at this little cherub's face.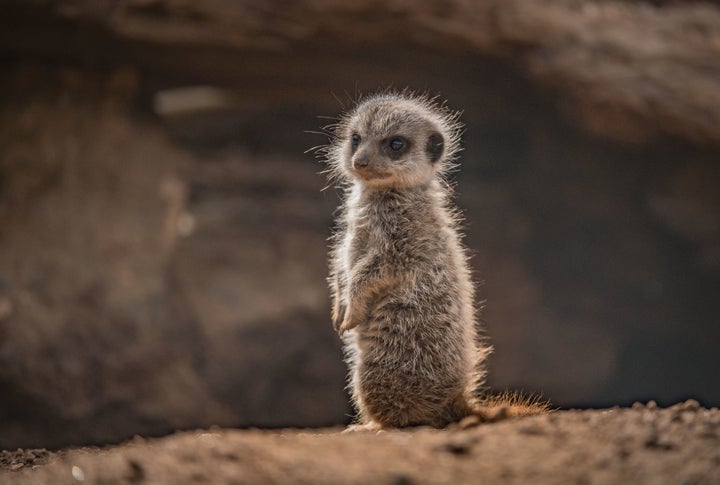 2. Lady the dog who is thrilled to have befriended Gideon, 9.
This is Lady. According to Gideon, who has achieved viral fame with his incredibly wholesome Twitter account 'I've Pet That Dog', Lady is a six-year-old rough-coated collie who was born on a farm in Wisconsin. "Lady is very sweet and smart," says Gideon. "She is a good listener. She will tilt her head and look at you when you talk." Aren't they the cutest?
3. The rare one-horned rhino baby born at Chester Zoo
Chester Zoo has had a busy week by the looks of it. This male calf arrived to mum Asha following a 16-month gestation and a 20-minute labour. Zoo conservationists have hailed the birth as a big boost to the endangered species breeding programme, as the greater one horned rhino is listed as vulnerable to extinction. Welcome to the world, little miracle.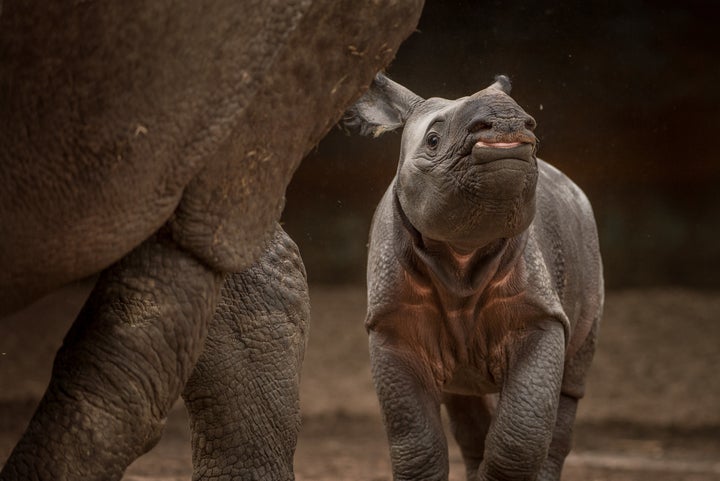 4. This dog who is not here for exercise.
This week's star pet is the Beagle who's not feeling cardio. That yawn and half-hearted paw movement as well, just brilliant.
5. L'Oréal enjoying the sunshine.
HuffPost UK reader Andrea Gevers sent a photo of her French Bulldog L'Oréal ("because she's worth it") being cheeky in the sun - and we are rather jealous right now. That is one contented pooch.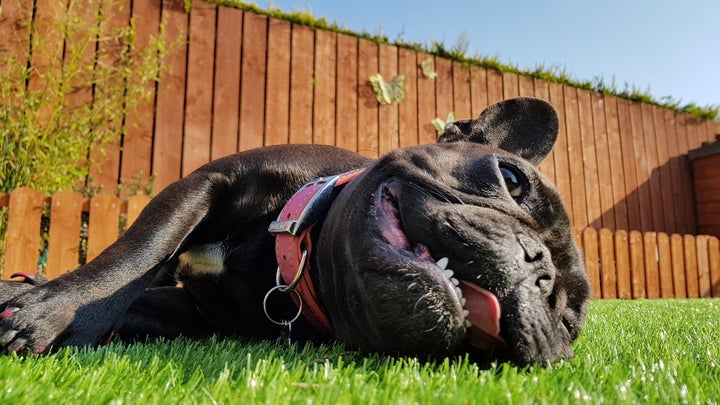 Want your pet to appear in next week's cute animals round up? Send your pet's photo to natasha.hinde@huffpost.com with a brief explanation as to why they deserve to be featured.