It's been A Week for British politics. But we don't need to talk about that. Oh no, forget that blasted mace for a second, we're here to look at pictures of animals.
As it's Christmas Jumper Day, we must start with...
1. Festive Penguins
These penguins at London's Sea Life centre don't seem too enamoured by Christmas jumpers (not exactly a bucket of fish, is it?), but it was a nice effort by staff nonetheless.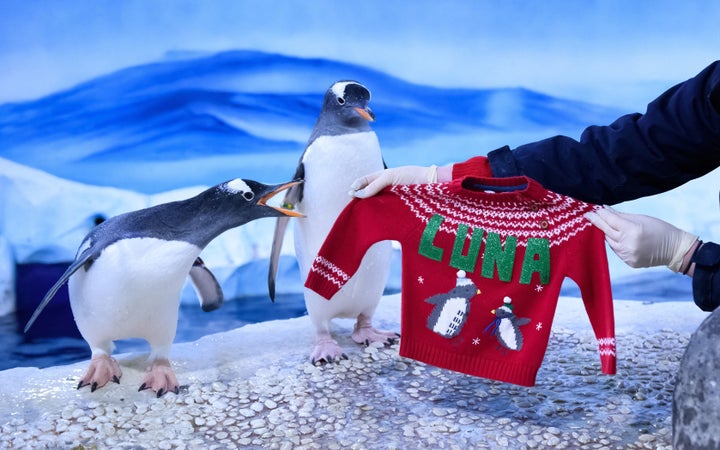 2. Cat Jesus
Ariana Grande says 'God is a woman', but what if God is actually... a cat?!
3. Louis Furroux
Louis Theroux met his spirit animal: a furry doggo who goes by the name of Louis Furroux. They're the paw-fect match.
4. Lil Bill
He was born a month early, but vets at Mississippi State University are still a little befuddled as to why he's so tiny.
5. Happy Hound
Dog has head massaged, experiences pure bliss (jealous).
Want your pet to appear in next week's cute animals round up? Send your their photo to natasha.hinde@huffpost.com with a brief explanation as to why they deserve to be featured.