Tech-savvy schoolgirls are being targeted by the security services, but pupils need not worry they're being spied on by the government.
GCHQ's new National Cyber Security Centre (NCSC) is launching a competition for teenage girls in a bid to find the next generation of 'Jane Bonds' to protect the nation from cyber attacks.
Currently, only 10% of the global cyber workforce - who fight online crime - is female.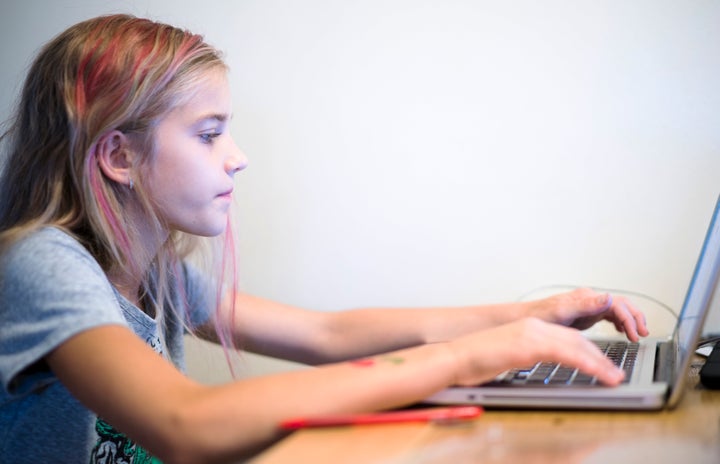 GCHQ director Robert Hannigan said: "I work alongside some truly brilliant women who help protect the UK from all manner of online threats.
"The CyberFirst Girls Competition allows young women a glimpse of this exciting world and provides a great opportunity to use new skills."
The competition will see teams of four girls aged 13-15 tackle a series of online challenges to test their cyber security skills.
The top 10-scoring teams will progress to a national final in London in March, where they be given a more complex cyber security threat to investigate.
The winning team will be awarded with £1,000-worth of IT equipment for their school.
Alison, a deputy director at NCSC, added: "Women can, and do, make a huge difference in cyber security - this competition could inspire many more to take their first steps into this dynamic and rewarding career."
Think you have what it takes to become a spy?
Give these GCHQ brain-teasers a try. The higher Enigma Rotor Scale, the more complex the challenge.