A dad who won his battle against testicular cancer shared a candid photo with his newborn son and wife with a note about being a "dream husband".
Imgur user avidclimber posted the snap of his partner laying fast asleep in bed next to him with his first-born son laying peacefully on his chest.
"After winning a battle with testicular cancer last year we finally got our first-born son," he wrote. "Pro-tip: Real men take care of their baby while mummy takes as many naps as she needs."
The dad continued: "She's been through an ordeal. Suck it up guys and be her dream husband."
Commenting on the photo, one person wrote: "Seeing parents work together (something I never got to experience from my own) makes me hopeful for your sweet baby. Thank you."
Another wrote: "I could cry. This is the most romantic thing a dad can do."
Others were concerned with the fact his wife was going to "kill him" for posting a photo of his wife sleeping on the internet.
"Nice, she's still gonna kill you for sharing this pic of her sleeping though," one wrote.
Another agreed, adding: "Yup, she is so going to bruise you for posting her sleeping."
"Honestly, most women want these types of pictures," one person wrote. "Catch as many as you can of her with the child too, thats my one regret, that I didn't."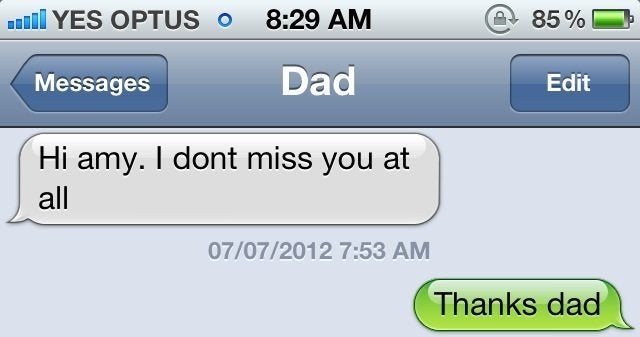 13 Hilarious Texts From Dad