The emotional moment a man wept as he saw his wife giving birth, was captured in a beautiful photo that is made even more poignant by the dual reason for his tears.
The moment was captured by the Kirstie Clark, the sister of the woman giving birth. Her brother-in-law Wesley Call explained that he was crying because of the look on his wife's face: "This is the first time I have seen her smile in 10 months," he said.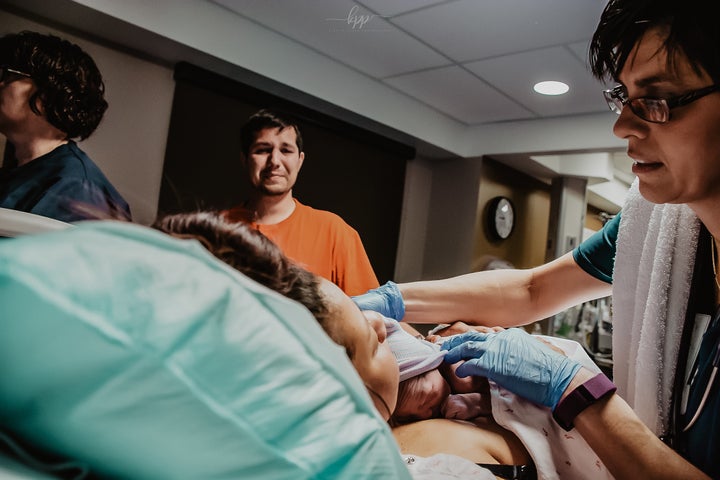 Wesley's wife Samantha had been suffering from preeclampsia (high blood pressure during pregnancy) and Hyperemesis Gravidarum, (a form of severe sickness which the Duchess of Cambridge also suffered from when pregnant). She was hospitalised four times for dehydration throughout her pregnancy.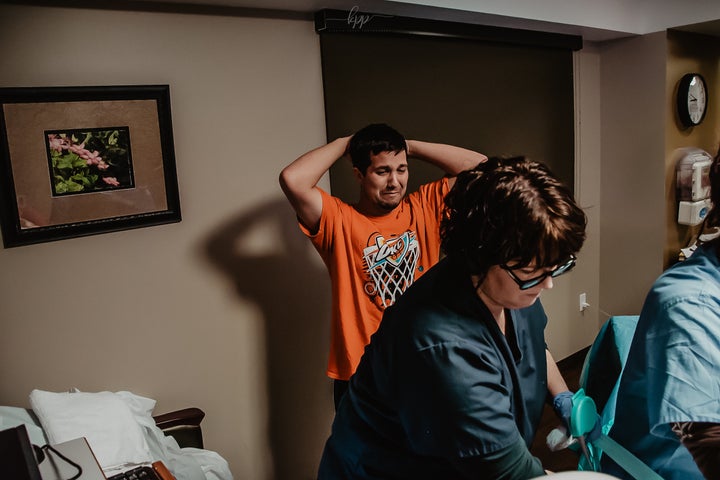 Kirstie, owner of Kirstie Perez Photography, explained that Wesley had "helplessly watched his wife vomit profusely for 285+ days. He witnessed her lose 30 pounds in pregnancy, not being able to nourish herself."
He also: "ate more dinners on the front steps of their home than he could count because any scent literally made her ill."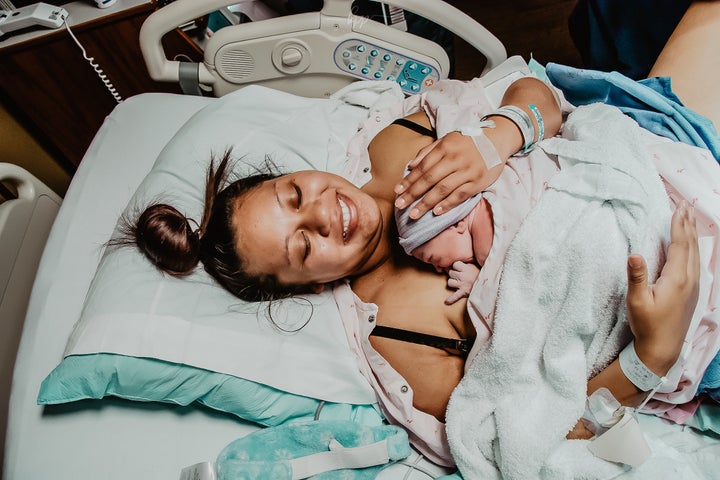 Kirstie told HuffPost UK: "Throughout her pregnancy I watched both my sister and her husband go through hell for their first child.
"She basically lived by the toilet vomiting and he could not do a thing to help her. She almost lost her job due to not being able to function. He ate outside everyday because the scent of any food made her ill. This wasn't the typical 'morning sickness'. She was in a very dangerous pregnancy. He did everything in his power to help her. Stayed up most nights with her too while she was ill.​"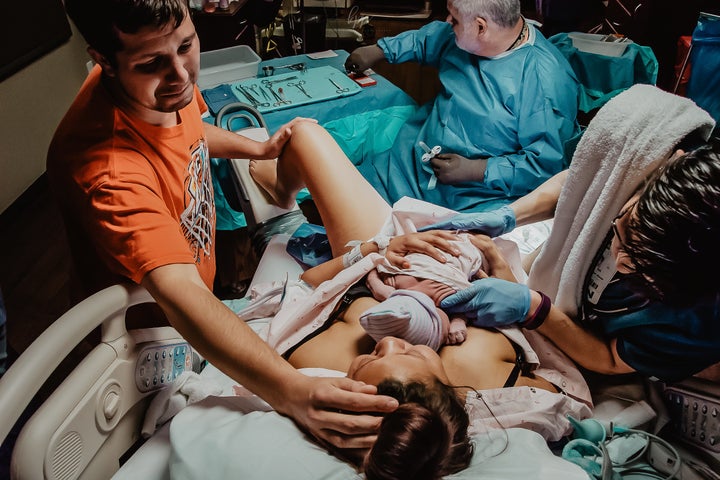 Sharing the photos on Facebook, Kirstie wrote: "Men, please understand how powerful your empathy can be. To all of the mothers who have traumatic pregnancies and still find a way to smile... thank you for sacrificing yourself and enduring to bring your precious child into the world. That is no easy feat."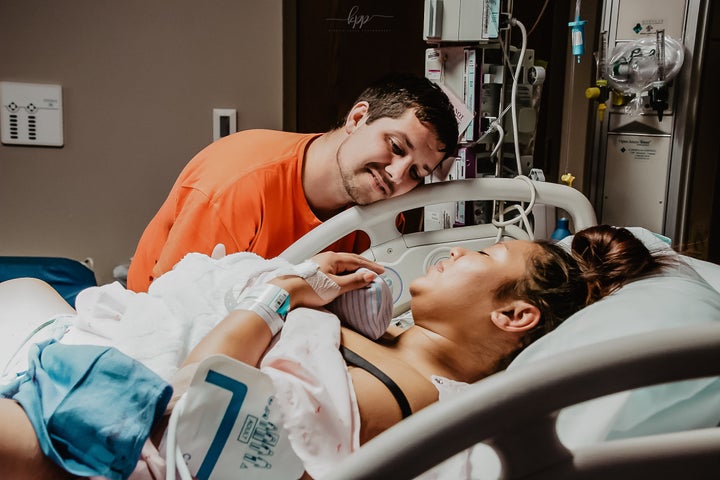 She told HuffPost UK that she wanted to share the photos because: "sharing the beauty and trauma of pregnancy and birth will help millions of women around the world feel empowered, educated and not alone."