A dad who was confronted by a disapproving stranger when carrying his six-year-old daughter, decided to use the encounter as an opportunity to teach the man a lesson about why you shouldn't judge others.
Brent Gehring, from Nebraska, US, was returning home after having dinner out with his daughter Emma, when a man yelled at him: "What the fuck? Make her walk. That's what is wrong with kids today."
Rather than silently seething, Brent Gehring decided he had a choice to make: "Can I make myself feel better by screaming at him or can I teach him something about life?" he questioned.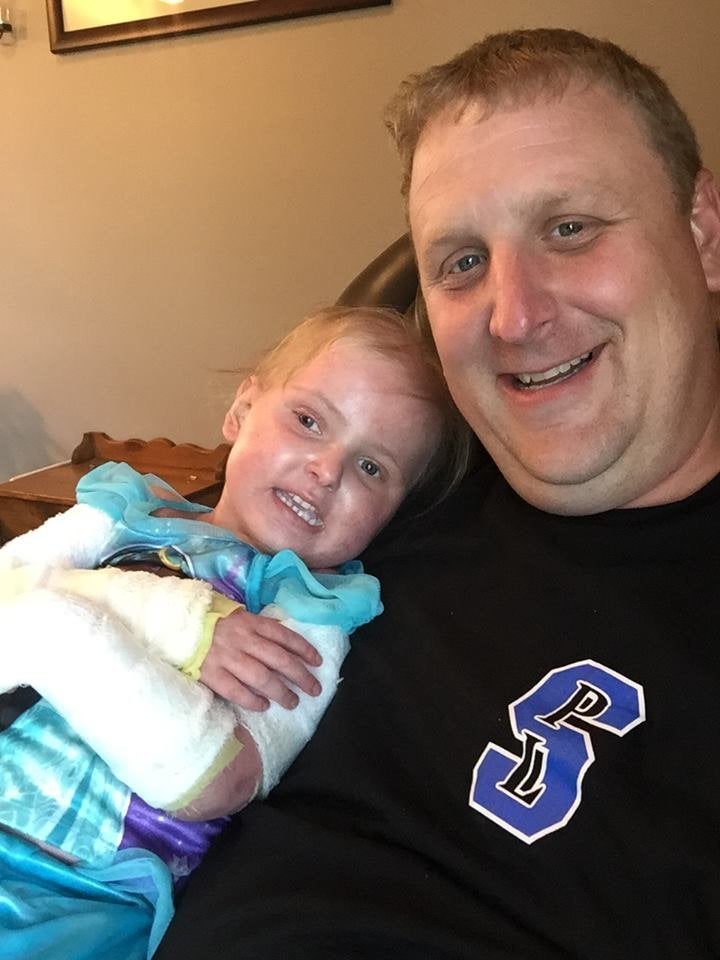 Gehring continued: "I won't lie to you and tell you that it was an easy choice but I got inches from his face, with my daughter in my arms, and quietly asked him if he was referring to my daughter. 'Hell yes,' he said.
"I responded with: 'My daughter has been carrying my faith and my strength for the past 5 years since she was diagnosed with a brain tumour. She can't walk but I am happy to carry her because of all the amazing things she has taught me through the years. So I would advise you not address my daughter in any way other than respectful.'"
Emma was diagnosed with a rare brain tumour when she was just seven months old. It started behind her right eye and spread to the right side of her brain. She will soon start her seventh round of chemotherapy.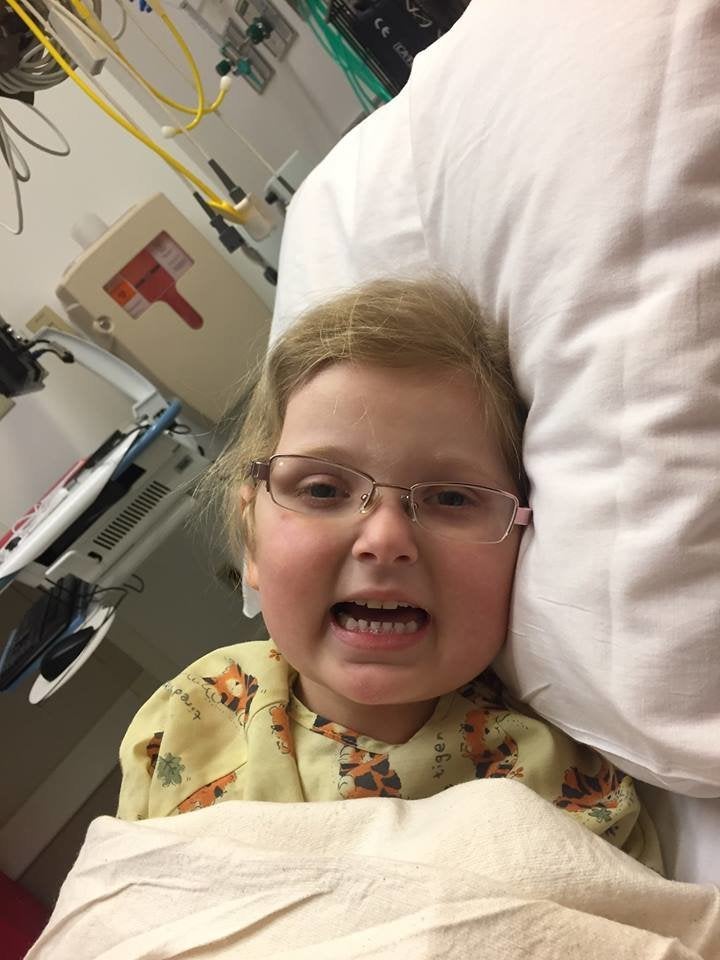 Gehring said the encounter ended with "two grown men with tears rolling down their faces. One that needed to have his eyes opened to what real life and real love is and one that is always needing a reminder that good can come from any situation."
The incident also had an impact on Emma. "She handled the situation much different then normal," Gehring told HuffPost UK. "She doesn't like it when mum and dad stop to talk to people usually so she is either complaining that we aren't moving or she is burying her head in our shoulders because strangers make her a little nervous.
"In this situation she really kept her head high and stared into his eyes throughout the conversation. I don't know if she knew he was challenging her or what but that was not a normal reaction for her either."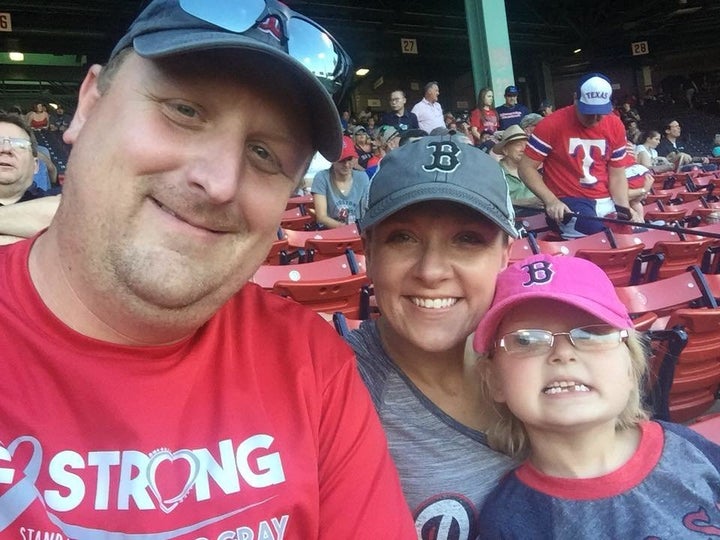 Gehring said he shared this story not because he wants people's pity, but because he wants it to serve as a reminder not to judge others as you don't always know the full story.
He has created the website Emma Strong to help collect donations to fund brain tumour research.