A dad has comically documented the valuable lessons he learned taking his six-month-old son on holiday for the first time.
Matt Coyne, 41, a blogger from Sheffield, shared a detailed account covering everything from flying with a baby to why sandy beaches are a bad idea.
The hilarious post on Man Vs Baby has been shared by more than 15,000 people, who relate to the trials and tribulations of family holidays.
"One or two people were a bit judgy about the idea of taking a six-month-old away. I said: 'It'll be fine' and you know what? It was."
Coyne went on to document the things he learned while holidaying with his "tiny human".
"The amount of stuff you need to take for a weekend is comical," he wrote.
"To go away for a whole week, it's roughly the same amount of stuff that the Nazis took to invade Poland.
"Also, don't take an expensive pram on a flight - the moment you check in and that pushchair disappears behind that rubber curtain, it is collected by two wrestlers who smash it against a wall for half an hour before it is transferred to the runway, where they reverse the plane over it a couple of times before placing it in the hold.
"At your destination, for some bizarre reason, you have to collect whatever is left of your pram (a wheel) from a baggage carousel that's f**king miles away."
Baby changing facilities on planes also got a mention.
"When airlines say they have 'baby changing facilities' what they actually mean is: 'a shelf'," he continued.
"Also, changing a baby in a plane toilet is like the hardest round on 'The Cube'.
"Basically imagine trying to carve a turkey in a phone box, now half the size of the f**king phone box, and arrange for an incontinent dickhead to bang on the door every five seconds."
Coyne addressed the issue of baby passports (they're a "rip off"), babies and suncream (they turn into "slippery seals") and the heat (apply factor "thrumpteen suncream").
But despite it all, the dad had one message to parents about taking babies on holiday.
"What I would say to anyone considering taking their baby on holiday is this: go," he wrote.
"For all its pissy little challenges, to spend time together was incredibly special.
"I will always remember Charlie's face as he curled his toes in the sand for the first time, his delight at being pushed around a hotel pool on the back of an inflatable crocodile and his fascination as we sat on a bench, hand-feeding a sparrow some crisps, overlooking the deep blue of the mediterranean sea."
"We took our nine-week-old baby on a sun holiday years ago and I can identify with so much of your hilarious account," one mother wrote.
"Best thing we ever did and continued to do regardless of age with the next three we had - well done."
Another commented: "Great to hear all that as I just booked a flight to the States for the summer and I will be traveling with my eight-month-old baby.
"Might be a bit more challenging in relation to the entertainment and also I will be on my own but I'm sure we'll be fine!"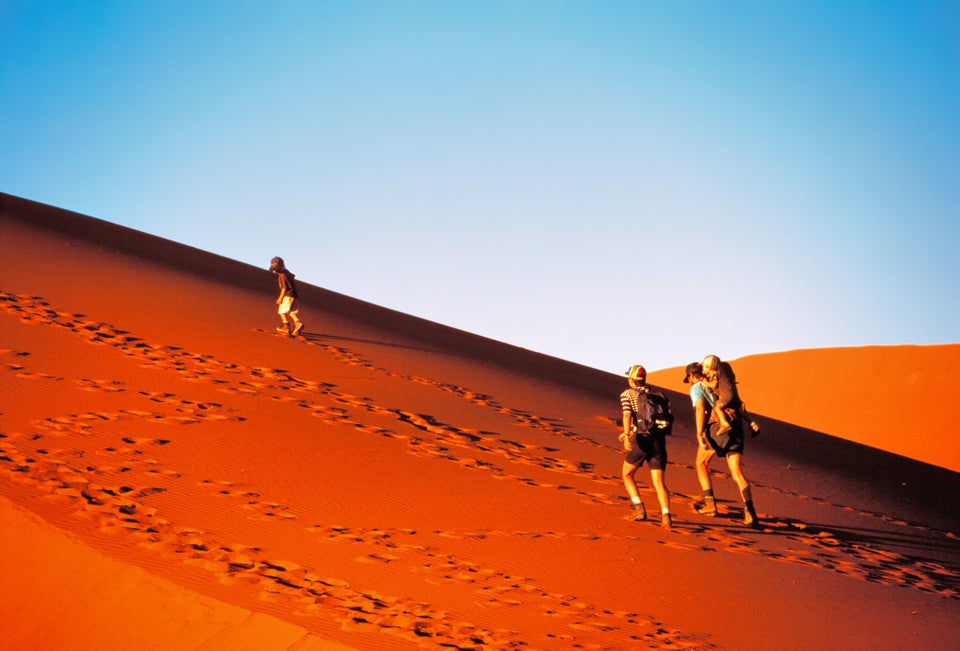 10 Ways To Take The Stress Out Of Family Holidays