There's only meant to be one person stealing the show at a pregnancy scan, and it's definitely not the dad.
One Reddit user decided that instead of letting his wife or his unborn child hog the limelight, he would do something a little more memorable.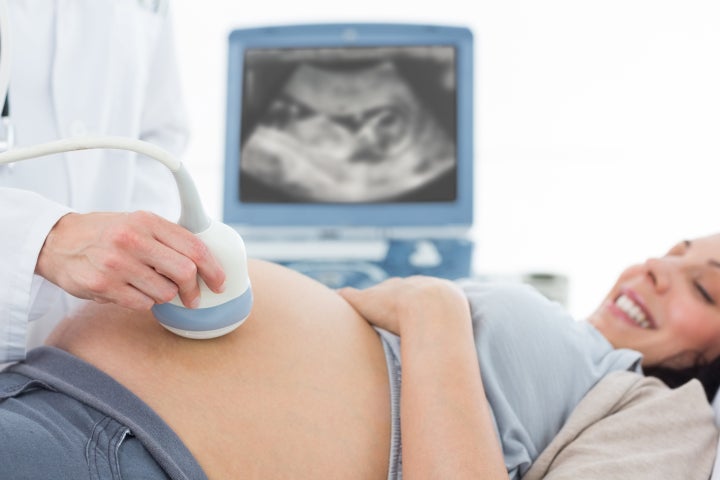 Intahnetmonster explained that he and his wife had to attend an antenatal appointment last month for the mum-to-be to have blood tests.
However, he has an "irrational" fear of needles - so much so that every time he has gone for a vaccination he has fainted.
But he couldn't miss such a special moment (and he convinced himself that today would be different).
Explaining how the situation unfolded he wrote: "So as the nurse is taking the blood, I looked away and shut my eyes, but I could hear the nurse talking, she was having trouble getting drawing blood for some reason and my wife made sounds of pain. Instantly I started feeling dizzy, so I asked to leave the room."
The next thing the dad remembers is waking up from a "deep sleep" with a crowd of doctors surrounding him.
The same doctors who were meant to be attending to his pregnant wife.
But the ordeal didn't end there, as he had hit his head when he fainted and injured his neck, meaning he had to be kept in for 24 hours under observation, including a CT scan, and another needle.
It was several hours before he realised he had the IV inserted into his arm, which promptly caused him to pass out again.
And if that hadn't been enough trauma for one day, the icing on the cake was yet to come.
He said: "When they finally discharged me a very butch polish nurse teased me about passing out, and said; 'Now it's time for me to wax you. You're a hairy guy. They used a lot of tape on your arm'. She was very rough. The hair on my arm hasn't still fully grown back."
Parenthood is going to be a breeze after this.