A bungling would-be thief was caught on camera trying to rob a petrol station using a can of Red Bull as a weapon.
Police on Wednesday released CCTV footage of the moment a teenager jumped over the counter of the Dagenham petrol station in the hope the public could help identify him.
The teenager can be seen appearing to threaten the cashier while armed with the energy drink.
But despite his best efforts, the hapless thief left the Wood Lane petrol station empty handed.
Police said they were called to reports of an attempted robbery at the petrol station about 7.30pm.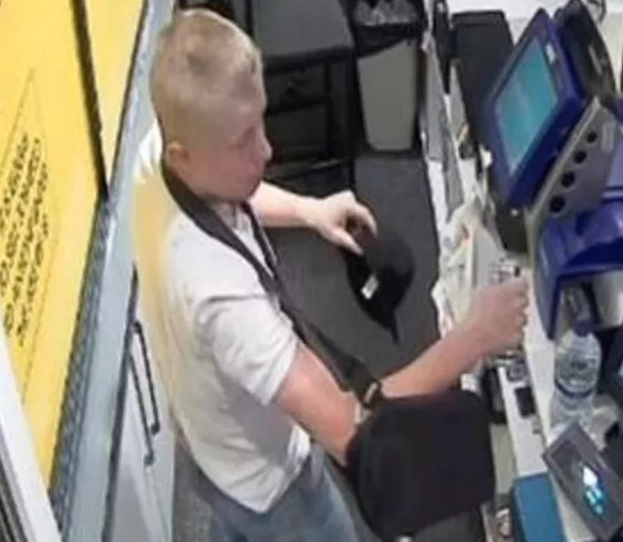 Police described the offender as a white male of slim build with blond hair.
He was wearing a black 'Raiders' cap and a black bag.
Police said in a statement: "The man jumped over the counter and demanded cash but fled empty handed when he was challenged by staff.
"There were no reports of any injuries."
Investigations are continuing but no arrests have yet been made.