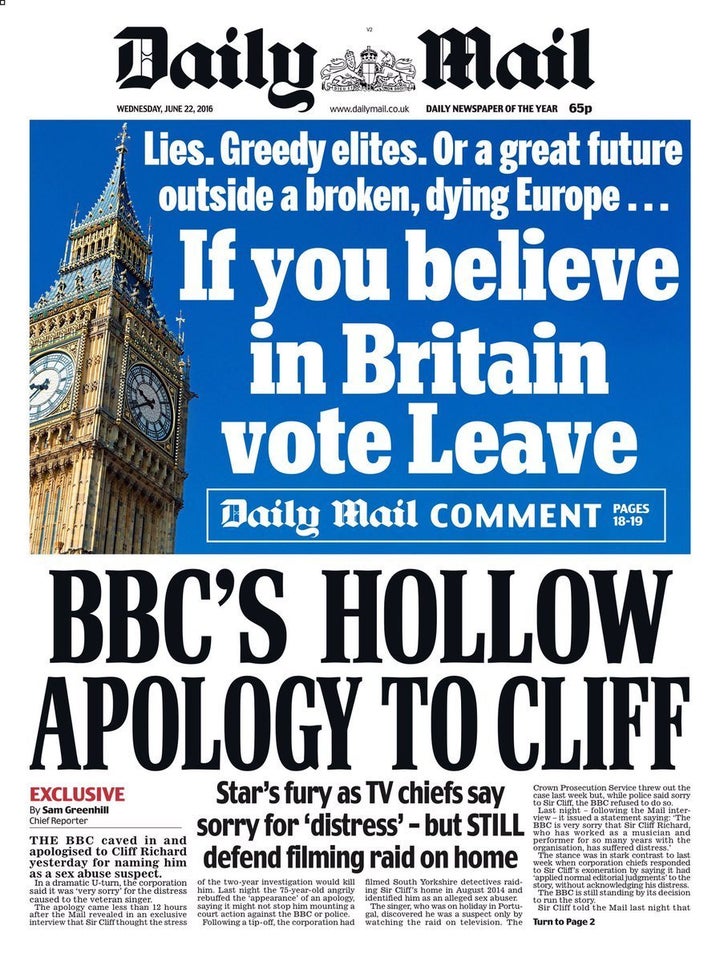 In an editorial condemning "greedy elites" and a "divided, dying Europe", the paper said: "Remainers have failed to articulate a single positive reason for staying in the EU.
"Instead, they have subjected voters to a barrage of scaremongering, with the aid of a once proudly independent Civil Service, pinning all their hopes on persuading the British people that the dangers of withdrawing from Brussels outweigh the many drawbacks of belonging to it."
Alastair Campbell, the former Mirror journalist, Labour Party spin doctor and strident critic of Mail editor Paul Dacre, said there was "not much doubt" who wrote it.
According to The Guardian, Dacre was annoyed by The Mail on Sunday's (MoS) stance but Lord Rothemere, the proprietor of both papers, is understood to be pro-EU and MoS editor Geordie Greig reports to both him and Dacre.
The paper added it was the first time the Mail and the MoS had disagreed since 1983, when the MoS backed the Social Democrats.
It mirrors the division between The Times, which backed Remain on Saturday, while The Sunday Times backed Brexit.
According to ex-Independent On Sunday editor Lisa Markwell, the division allowed Rupert Murdoch, who owns both titles and the Brexit-backing Sun, to "call victory either way".
Meanwhile, the Daily Mail's Scottish edition splashed on Wednesday with a headline: "Don't let Brexit destroy the Union."
Also on Wednesday, The Daily Mirror, which has barely half the Mail's circulation, also declared its position, surprising no one by backing Remain.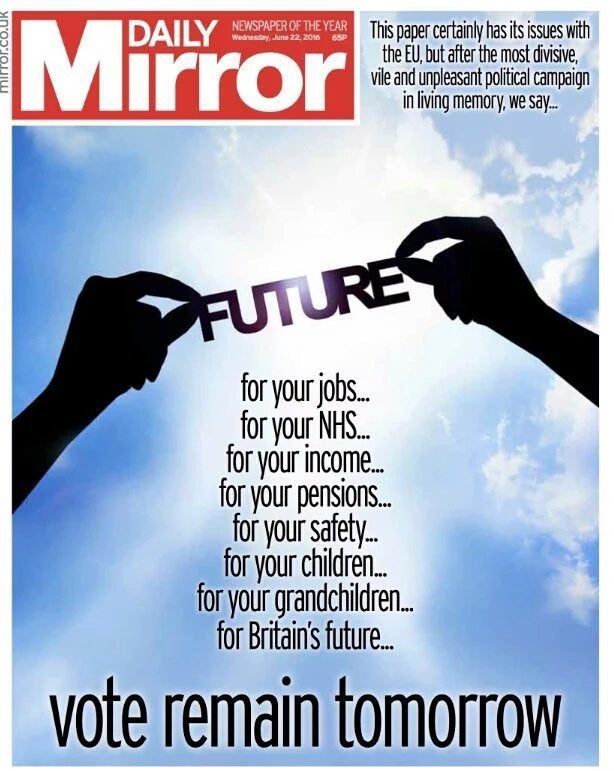 The circulations of the Mirror and Mail mean their declarations give Brexit an even bigger advantage in press coverage.
A Loughborough University study found that 64% of articles about the referendum were pro-Brexit but, when weighted to circulation, 18% of coverage was for Remain, and 82% for Leave.
Adding up the print circulation of the major newspapers that have declared their positions shows the papers supporting Leave have an audience of around 4.8 million, while those backing Remain reach just over 3 million.