Article originally published 15/08/2016: due to a technical issue this article may have resurfaced for some readers, and the original publish date may not have been visible.
Dalian Atkinson's thrilling goal of the season from more than 20 years ago is being shared by fans on social media in the aftermath of his death.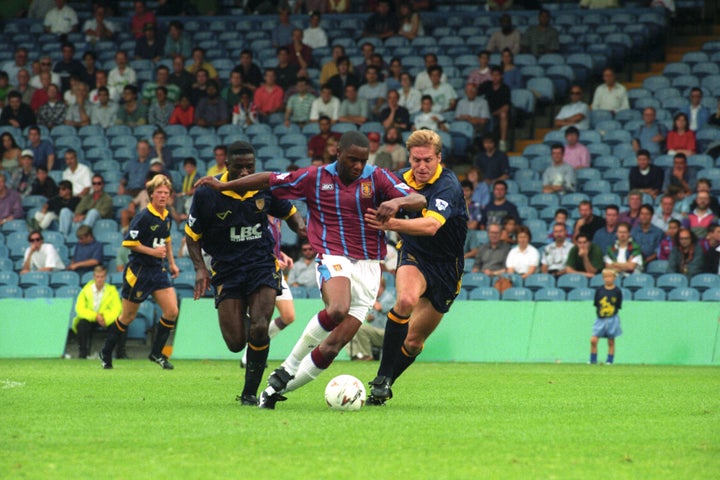 Many have hailed the incredible goal from the first year of the Premier League in 1992, when the breakaway division formed from the old Football League First Division. It won the Match of the Day 'Goal of the Season' competition that year.
Playing for Villa against Wimbledon, Atkinson dribbled past opponents before successfully attempting an audacious chip over goalkeeper Hans Segers.
Officers were called to a home in Telford amid concerns "for the safety of an individual".
Police tasered the 48-year-old man, who neighbours describe as "stumbling" in the street.
He was given medical treatment but died about 90 minutes later in hospital.
READ MORE: