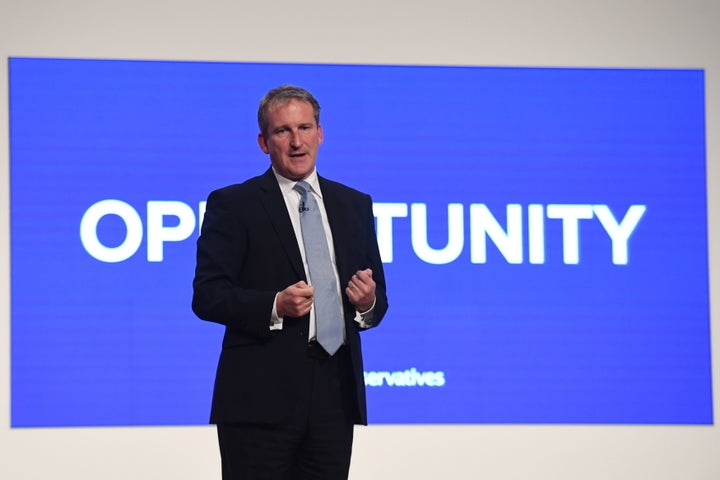 Education Secretary Damian Hinds could face a probe from the statistics watchdog over "discredited" claims he made about school standards.
The minister told delegates at the Conservative Party conference in Birmingham that there are 1.9m more children in good or outstanding schools since 2010.
But experts at the Education Policy Institute have said the Government should "ditch their favourite line" because the figure was "flawed in several ways".
Now, Angela Rayner, Shadow Education Secretary, has told HuffPost UK she has written to chairman of the UK Statistics Authority, Sir David Norgrove, to demand an investigation.
It comes as teachers at fringe meetings at the annual conference underline to the Government how overworked teachers bidding to maintain school standards during the era of austerity were working in a "culture of fear" over pupil data triggering an Ofsted teacher.
But Hinds told delegates: "Look at what has been achieved in education since 2010 – back in the world top 10 for primary school reading, with reformed curriculum and qualifications, thousands of schools given freedom as an academy, 1.9 million more children in good or outstanding schools.
"This is a record to be proud of, but it's not yet enough to be satisfied with."
Rayner said the education system was "in crisis" and the Government was attempting to mask the impact of cutbacks.
She said: "The Tories have once again been caught repeating utterly discredited statistics in a desperate attempt to deny the facts facing Britain's schools. If they really want excellence in maths, they could start by making sure their own numbers add up.
"It is time that ministers stopped the spin and faced up to the reality of an education system in crisis as a consequence of their own cuts."
A spokesman for the EPI said: "The Department for Education should stop using a line based on the fact that there are more children in good in good or outstanding schools than in 2010."
They said they had identified "several factors that undermine its status as a fair comparison", including increases in pupil population and the fact that 579,000 pupils are at schools that have not been inspected since at least 2010.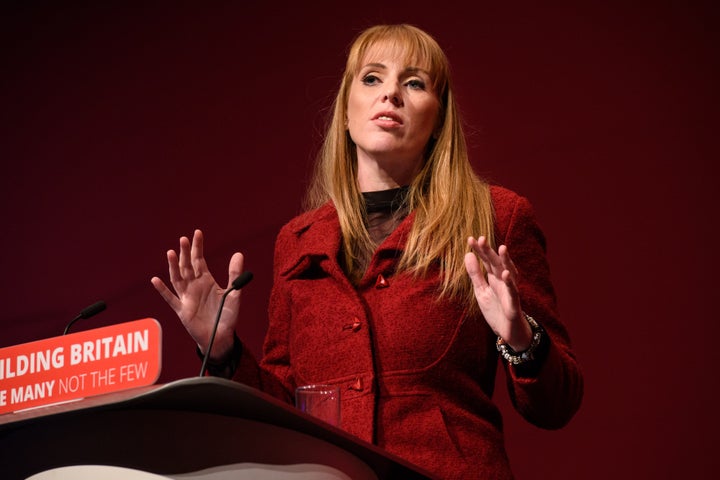 The spokesman added: "Given what we know about the impact of reforms so far, ministers and the department should ask themselves 'is this scale of improvement plausible?' If the answer is no, it is time to ditch their favourite line."
Hinds was also savaged by union leaders for failing to deliver more funding for schools, with unions saying there is a £2bn budget shortfall over the last three years.
The highly-respected Institute for Fiscal Studies (IFS) found that per-pupil funding on education has fallen by 8% since 2010.
Schools and colleges offering technical training were set to receive a £114m funding boost, Hinds announced, with around £66m split between 32 schools and 21 colleges.
A further £10m will be invested to improve training on behaviour for teachers, while £38m would be spent on cutting-edge equipment for colleges offering the new T-level qualifications.
But Kevin Courtney, joint general secretary of the National Education Union, said Hinds' announcements amounted to "nothing more than sticking-plaster solutions to a real crisis".
He said: "At a time when there is a shortfall in funding of £2 billion a year in real terms compared to three years ago, today's announcement of additional money is a drop in the ocean.
"We have 66,000 more pupils in schools since last year yet there are 5,400 fewer teachers, 2,800 fewer teaching assistants, 1,400 fewer support staff and 1,200 fewer auxiliary staff. This is simply not good enough.
"The Government was told by heads last week that funding cuts have left some schools in the position where they are cutting subjects from the curriculum, increasing class sizes, cutting school trips and after-school clubs, and leaving buildings in disrepair. Nothing in Damian Hinds' speech addresses this desperate situation."
HuffPost UK has contacted the Conservative Party for comment.