Meet Danielle Acoff, a talented yoga instructor from sunny LA.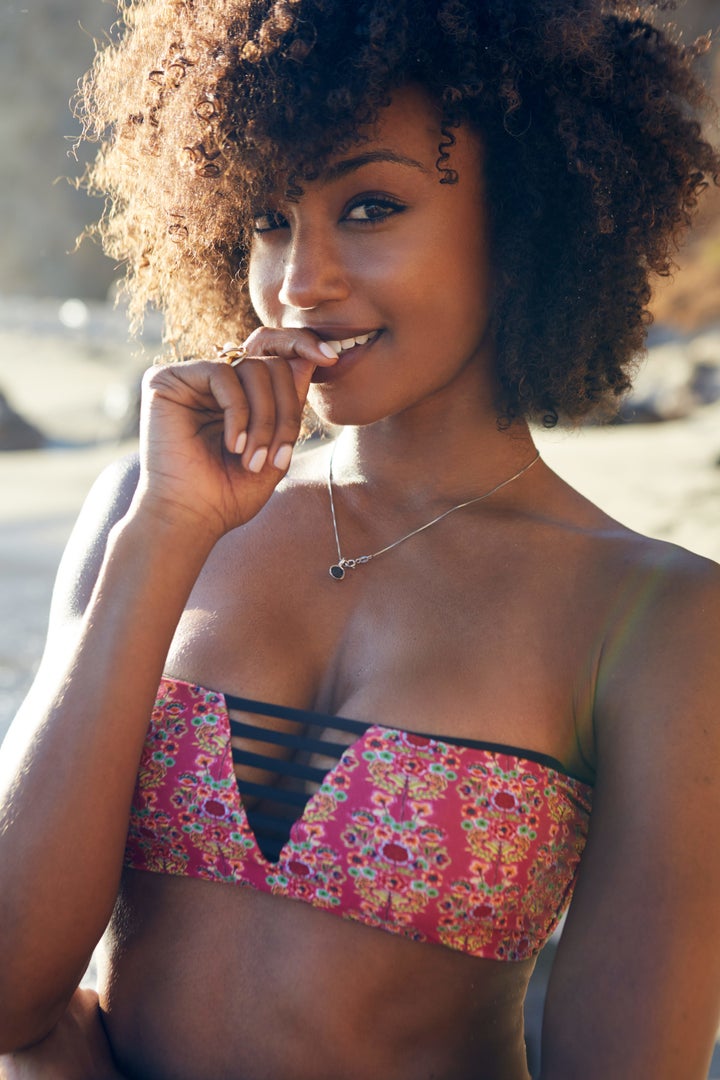 Last week, the 30-year-old started receiving notifications from fans about a video of her performing a beautiful yoga sequence.
The video, which features Acoff in a black leotard showcasing her flexibility and talent in an archway of her living room, originally went viral in 2016.
But after the video was posted by Naomi Campbell to her own Instagram on Thursday, many media outlets misidentified the yogi in the video as the supermodel - HuffPost UK included.
Campbell's post, which was captioned "yoga time" with no credit to Acoff, has since been removed from her page (but not before amassing more than three million views).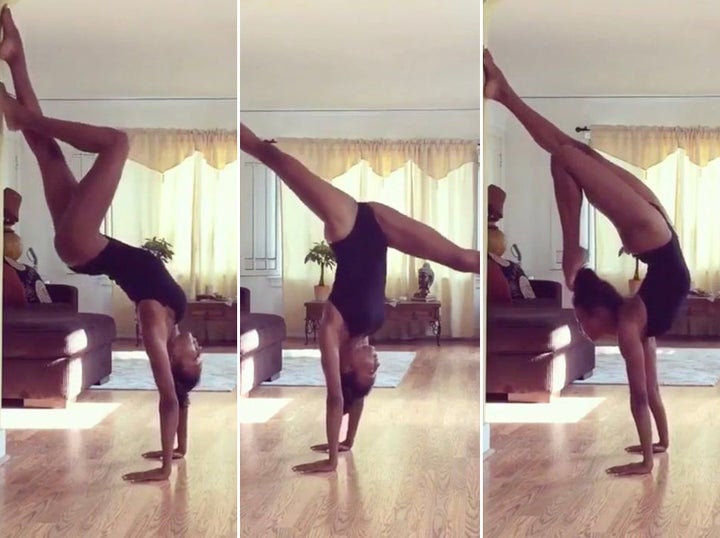 Acoff has since been in touch with HuffPost UK to correct the mistake, explaining that while "extremely flattered" she simply wanted to be credited for the video.
She explained she had not given Campbell the video to post to her Instagram account, so how it was obtained remains a mystery.
"I don't know her [Campbell] and I'm not sure how she got the video although she is following me!" she explained.
The yogi assured there are no hard feelings about being mistaken for Campbell, adding: "I really just wanted something so personal to me to be credited, although I am flattered at the confusion between us."
Acoff, who is an actor and model, started practising yoga seven years ago and has been a yoga instructor for two years.
Starting in a handstand, she walks her feet down the wall before touching her head with one foot and performing splits while upside-down. The original video post had more than 630,000 views (and counting).
"I'm extremely flattered people have confused her with me," said Acoff. "And am happy she was inspired to post. It's awesome to see people appreciating something so personal to me."
She added: "I guarantee Naomi's house doesn't look like mine - haha!"
While Instagram declined to comment on an individual account, its community guidelines make it clear that people should not post anything collected from the Internet that they don't have the right to post. They recommend if someone is posting or re-sharing content that isn't theirs originally that they make it clear in the comments by tagging the content creator.
HuffPost UK has reached out to Naomi Campbell's representatives and are awaiting a response.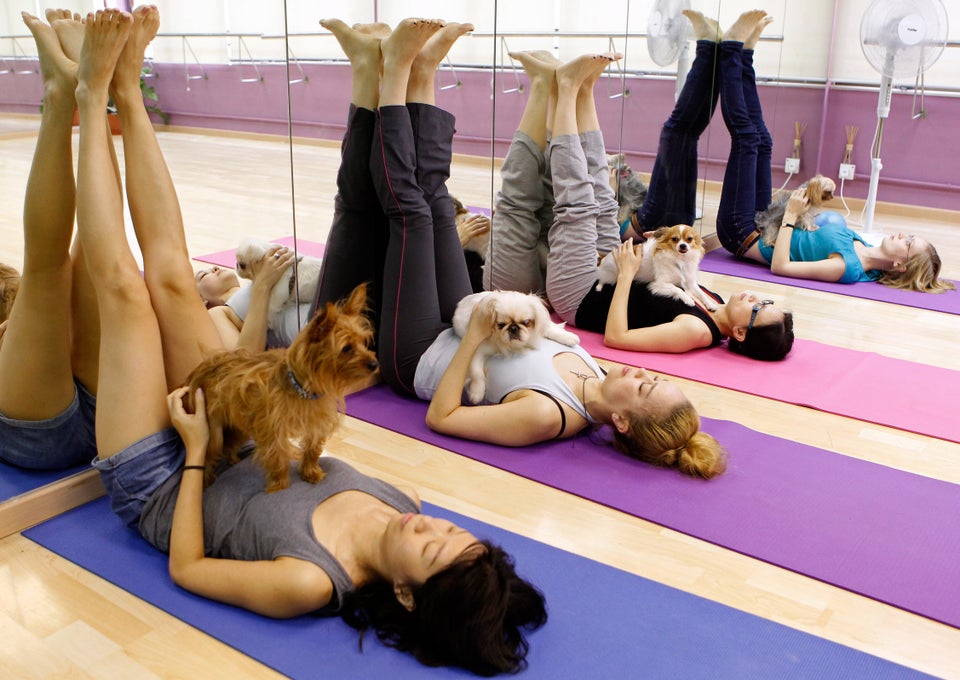 People Doing Yoga With Their Pets