The 'EastEnders' actor showed the 'This Morning' host and fellow panellist Zoe Ball his "massive bollock", as he appeared on the madcap ITV2 show on Thursday night (21 April).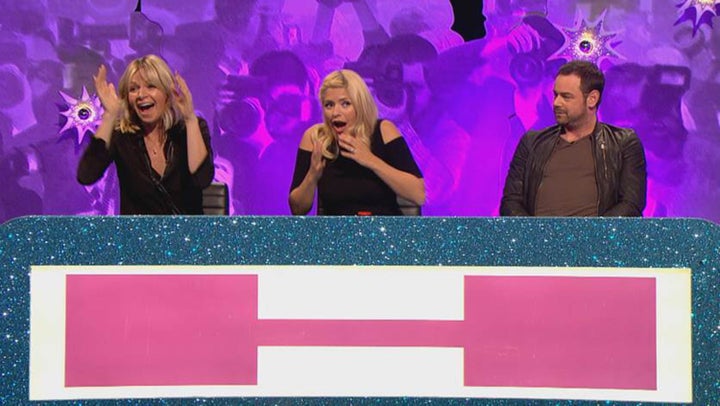 The pair could not believe their eyes as Danny delved into his pants and pulled out his testicle to show them during the show.
His exposure came after host Keith Lemon asked him if the rumours were true about the size of his testicles.
"I got one massive bollock, yeah one massive bollock. It's a mad thing yeh. It weighs a fucking tonne. I'd love to wack it out. Can I wack it out?"
Holly immediately screamed "No!" in horror, but Danny was egged on by the studio audience and co-star Fearne Cotton, who told pal Holly to "take one for the team".
"I'll show you it, I'll show you it," he said to Holly.
"I can't believe I'm doing it. I can't believe I'm doing this," he said, with Holly adding: "This is on medical grounds I'm doing this."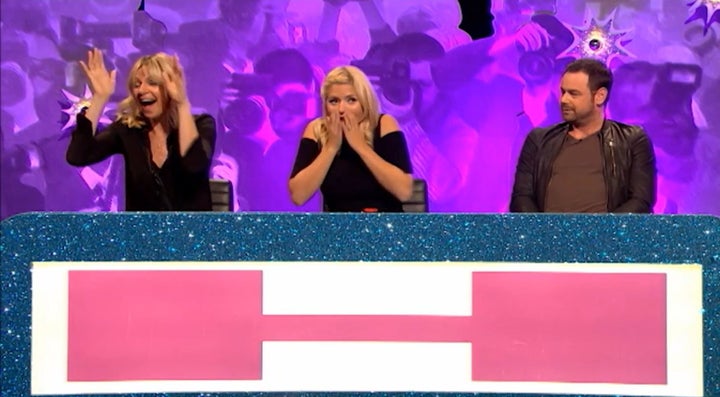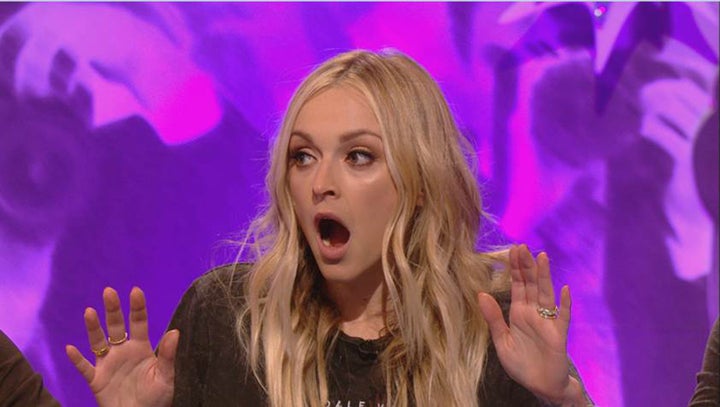 She he revealed himself to an astonished Holly, Zoe let out a scream, the pair both looking visibly shocked.
She and Zoe couldn't quite believe what was happening, looking visibly shocked.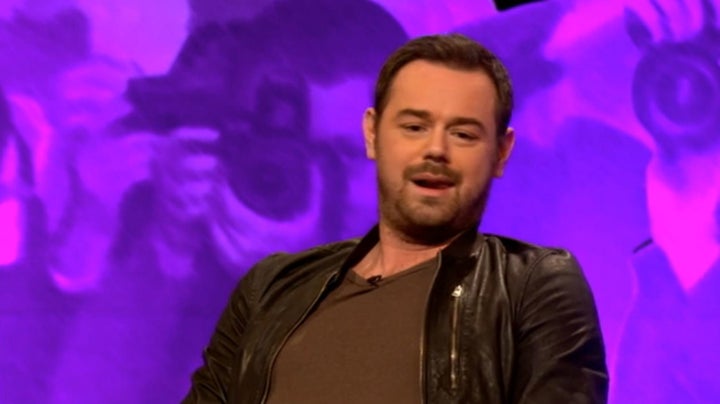 Danny also had a very special message for the Queen to mark her 90th birthday on Thursday.
He said: "Happy Birthday Ma'am. You probably ain't got a clue who I am.
"But it doesn't matter to me. Go out tonight and get off your fucking nut."
For more of Danny's wise words, tap the picture below to launch the slideshow of some of his greatest quotes.
'Celebrity Juice' continues next Thursday at 10pm on ITV2.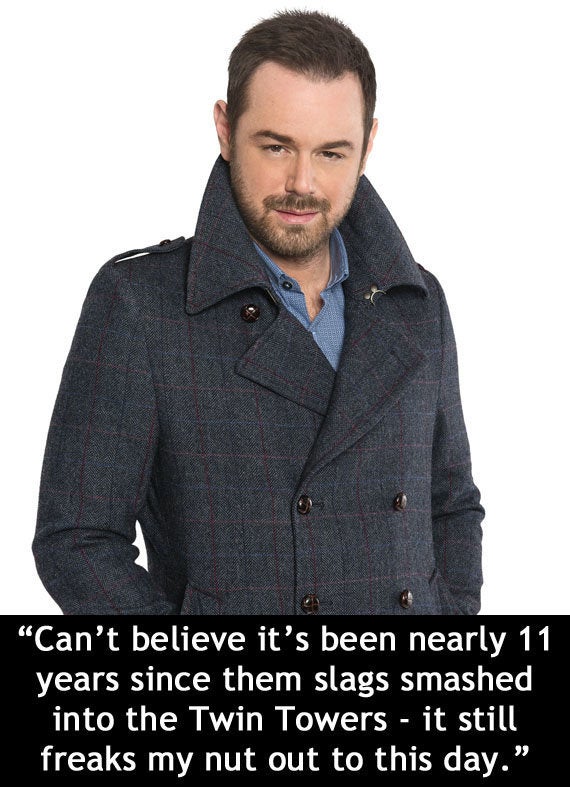 Danny Dyer's Words Of Wisdom