In the latest in our WISE WORDS interview series - where stars from a whole range of fields share the important life lessons they've learned along the way - we're posing some of the big questions to Dave Stewart.
In the three decades since his work with Annie Lennox made the Eurythmics pop superstars, Dave Stewart has branched out into video production, photography, film scoring and a countless number of mind-boggling collaborations.
His new memoir 'Sweet Dreams Are Made Of This' charts his journey from a squat in north London to his position as musical friend to all. The book is peppered with encounters with icons, from Daryl Hall to Bob Dylan, via Gwen Stefani and Nelson Mandela. He counts the three most charismatic people he's ever met as "Joe Strummer, Mick Jagger in a completely different way and Robert Altman, a big bear with a huge fat joint, not saying much, but he had a presence which meant lots of actors and actresses would work with him for nothing".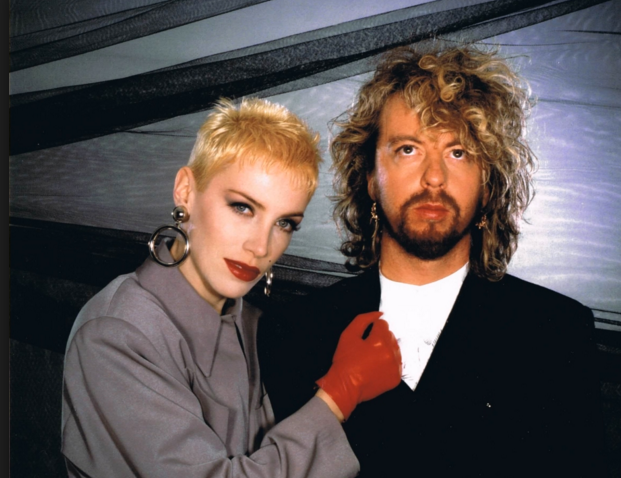 To mark the release of his anecdote-bulging story, Dave sits down with HuffPostUK to share the lessons he's learned along the way, including a tantalising pitstop in the afterlife...
What do you do to switch off from the world?
Anywhere in the Caribbean. I was born near the sea in Sunderland and we went almost every day. But it was pretty cold, but in the Caribbean, the sea is warm, but it's still the sea, it's all connected. As soon as I get there, within an hour, I'm on holiday, and I don't care about anything.
How do you deal with negativity?
I always remember what my mum told me when I was about seven but it really only clicked in later. She said, 'there are two kinds of people, drains and radiators. Make sure you keep clear of the drains.' It doesn't affect me at all. I'm immune to it. I already know that everything's going to be what it is. It doesn't matter what you say. Right now, I'm having a fried egg.
When and where are you happiest?
In the Caribbean with a guitar, collaborating or writing a song. It can be with a young Jamaican kid I've just met or with a famous artist, it doesn't matter, as long as the sea is just there.
What's the best piece of advice you've ever been given?
An early manager told us (Eurythmics) right at the start of our career, "I've got one piece of advice. Don't go buying houses. Just rent when you go on holiday." Neither of us listened to him.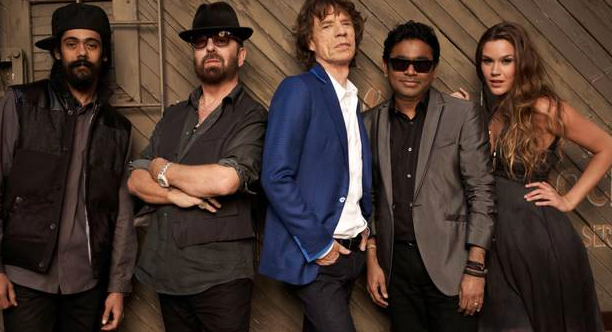 What has been the hardest lesson you've learned?
How difficult it was to pull out of a spiral of addictive drug-taking and how that pulls you not just down mentally, but into a world, like a giant iceberg. You're messing around, having a bit of fun, and then you just slip under the iceberg and you didn't realise it goes all the way down. And you can't see the top anymore and it gets very dark and murky and then sharks come to circulate you. I ended up on the floor of Piccadilly Circus, you could call it a low point.
What would you tell your 13-year-old self?
Always listen to your mother.
What things are at the top of your to-do list?
I'm looking after and producing unknown artists, so I have to listen to everything. I have material coming in all the time, and I try to listen to everybody who takes themselves seriously.
What do you think happens when we die?
I have complete lack of panic about it. I've sat watching people die, holding their hands. Some people might be terrified because of the situation they're in, but once that thing has happened, I think there's just incredible peace.
I died on the operating table, just for a second, and you can see yourself from above, and there are all these things going on in your brain, but it was a peaceful, easy feeling as the Eagles once said. It wasn't a shock, it didn't feel like the pits of hell, it was oh great, now I'm part of the stardust where we came from in the stardust. Back into the molecules that are around, anyway.
When do you feel a sense that we live in the presence of something bigger than ourselves?
People have their own lens. My stepfather told me, 'Experience grinds the lens through which we perceive reality,' meaning as you get older you see things differently, but I also think it depends on how we choose to look at things.
There's destiny, but there's also being open and properly engaging. You have to be open and to engage with everything around.
What do you try to bring to your relationships?
Respect. Annie and I have it, and I also have with my ex-wife Siobhan. My children are around at my house all the time. My wife, we've been together 19 years now, and it's the number one most important thing.
Everybody can find something about another person, where they think 'I wish they didn't do that,' but actually, if you totally respect the person, you start falling in love with all those little things that didn't fit your idea of how they should be, and then you realise the charm of those exceptions. You think, 'Why do you always use olive oil?' can become really starting to like olive oil.
What keeps you grounded?
Four children, having teenage daughters. Nothing will keep you more grounded than that.
What was the last good deed or act of kindness you received?
It happens all the time, really. People are pretty always pretty nice.
Dave Stewart's memoir 'Sweet Dreams Are Made Of This' is on release now.