More than 10 years have passed since 'The Office' came to an end, but fans will finally have some David Brent back in their lives when the hapless character makes his big screen debut later this month.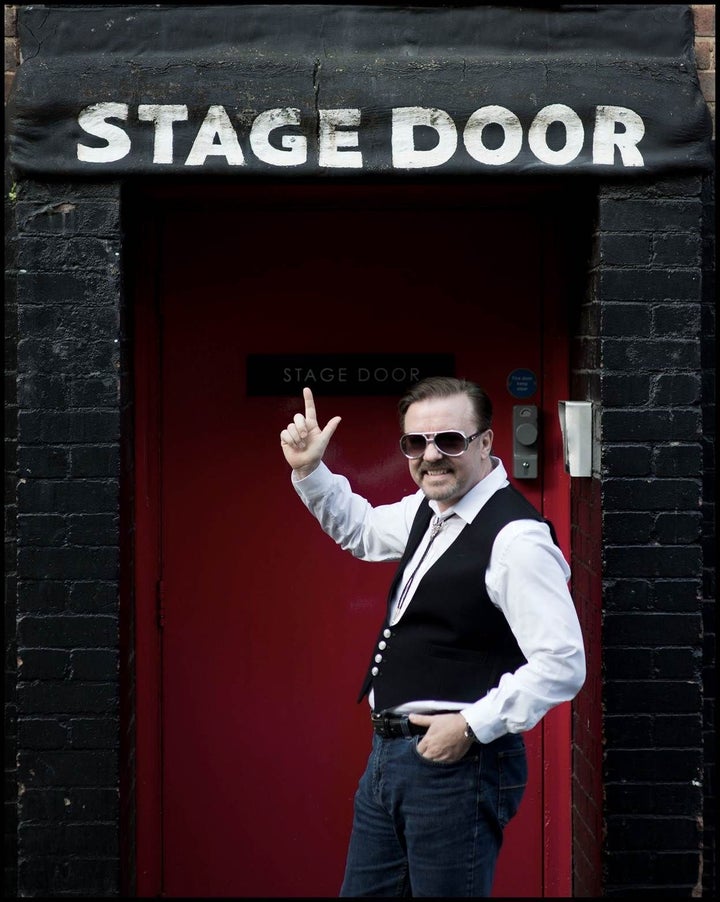 And after the premiere took place earlier this week, the first reviews of the film have now been published, and it's fair to say the critics are markedly undecided about it.
Here's what they've said so far:
"Brent was always, at heart, a dreamer. A man who means well and acts stupidly. Life on the Road works largely as a reminder of Gervais's skill with this character's tics – the whinnying laugh, the lip bit too late, that drowning stare to camera as he realises what he's just said. At its best it carries the tradition of the little man struggling against his own confines. At its worst – some weak gags about fat people, a couple of moments where Brent's too stupid for his back story – it's small, shabby and outdated."
"I hope that next time we see Brent he will remain, as one of his co-musicians puts it, "the kid who owns the football but doesn't know the rules". In any case, like Steve Coogan with Alan Partridge, it is a joy to see an artist so happy in their own skin that they can return to their most amazing creation with no hindrance to their other projects. Fact."
"Gervais has stated that this is "not an 'Office' film", and insofar as none of his Wernham-Hogg paper-supplier colleagues are involved, it isn't. Neither does it bother to slavishly resurrect every possible fan-service element in the way that the aforementioned "Absolutely Fabulous" spinoff attempted so relentlessly. However, the film's thematic preoccupations are, naturally, similar to those of the source: relative notions of success, inadequacy, social hierarchy and desperation."
"If Gervais was working with more resources here than he was 13 years ago, there's zero evidence of it on screen. Happily, what's in no short supply is the same mix of uproarious failure and sledgehammer pathos that Brent at his best was always all about."
"Indeed, there's more than enough grade-A Brent material here for a TV special, and for the first 45 minutes it's great to have him back, offering beg-friend eyes to the unseen camera crew amid those sad, half-stifled giggles. It's just a shame the non-Brent material doesn't quite match it."
"What could have been 'This Is Spinal Tap meets Alan Partridge' doesn't quite catch fire and Gervais doesn't fully exploit the big-screen canvas he's been given. But, as a portrait of a tragicomic hero – snigger-inducing yet ultimately heart-warming – it's an irresistible bit of chilled-out entertainment."
"Overall Brent's big screen debut is a spot-on triumph, one which reminds us just how smart Gervais is when it comes to creating comedy that's brilliantly funny but very recognisably human too. Basically, it's everything you could want from a David Brent movie – and a whole lot more."
"How you feel about 'David Brent: Life On Road' will, inevitably, hinge on how you feel about 'The Office'. While it lacks the warmth of the series, the gags are just as well observed and outrageous. Most of the time Gervais stays on the right side of taste and decency, even when Brent doesn't (although one sequence overnight in a hotel is a pretty judgemental 'laugh at the fat bird' gag) but the film as a whole feels mean-spirited. Doc Brown as Dom brings some heart (and talent) but it's not enough to lift things. 'Life On The Road' wants to be 'This Is Spinal Tap' but it lacks the feel-good factor."
"Hilarious, horrifying and even heartbreaking - Ricky Gervais has made a movie that's somehow unmissable and often unwatchable at the same time."
"Much of 'Life on the Road' feels like the debut solo album by the lead singer of a once successful band, who is now surrounded by paid session musicians unwilling to challenge the boss over his substandard, self-indulgent coasting. Which, ironically, is pretty much the plot of this film. David Brent remains an enduring comic grotesque, but this sporadically amusing big-screen resurrection is more cash-in reunion tour than killer comeback album."
"Alas, this big-screen 'mockumentary' sequel, written and directed by Gervais alone, is a slowly-unfolding disappointment. Comic characters conceived for TV very often misfire in the cinema, but there's an even more worrying development here as the line between Gervais and his embarrassing alter ego, Brent, becomes blurred."
'David Brent: Life On The Road' hits cinemas on 19 August.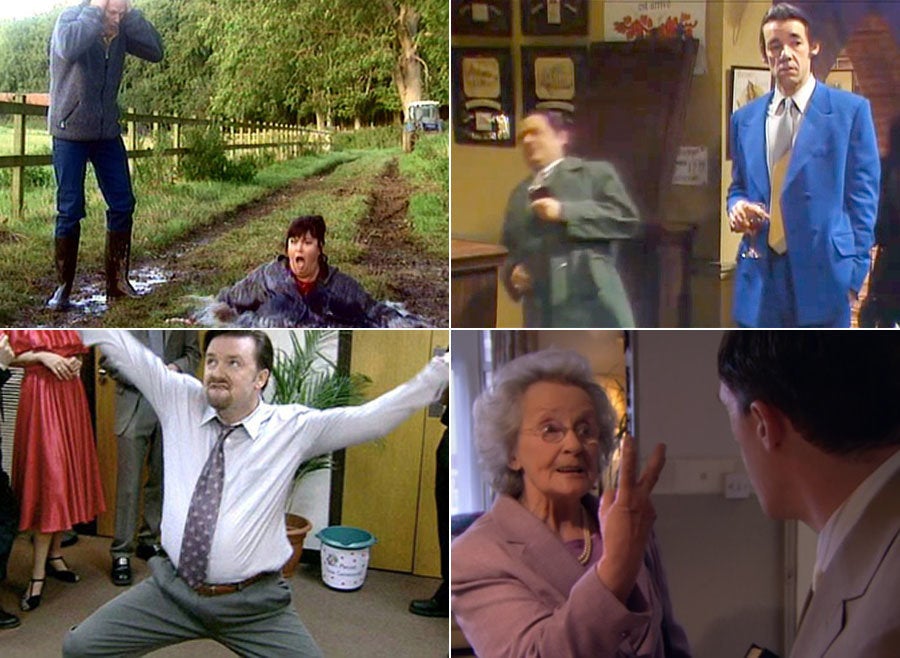 Iconic Sitcom Moments