David Cameron has claimed that "populism" cost him his job - although no one seems particularly convinced by his claims.
Answering questions following a speech on the events of 2016, Cameron said: "So far these three events - the Brexit referendum, the election of President Trump, the referendum in Italy - I'm sure people are going to write about this movement of unhappiness and concern about the state of the world.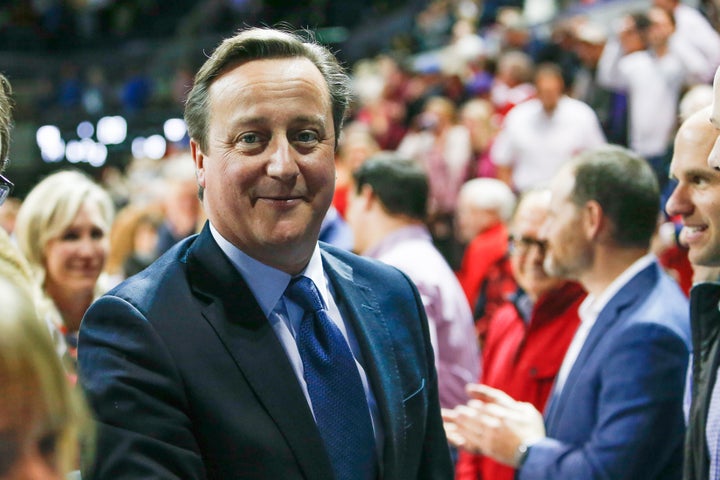 "I think you could see that in the British vote ... was a mixture of economics and cultural arguments, I think your situation (in the US) was quite similar, I think in Italy it's more connected with the euro.
"But ultimately, how 2016 goes down in history will depend on what political leaders do next. That's why I have tried to make a very clear argument which is that if they put their heads in the sand and say, 'well this will pass and we just carry on the way we are', then 2016 will be seen as a real watershed.
"But if, as I believe will happen, that our democracies are flexible enough and our leaders are aware enough, they will correct - course correct as I put it - the problems that they face.
"So you will see a greater emphasis on trying to help those who are left behind."
He added: "I think if that response is right, 2016 will be seen as a moment of course correction rather than a moment of fundamental change. But if leaders don't take that approach - perhaps particularly in Europe - then it could go down as something quite different."
Cameron's claim prompted a number of people, including historian Mary Beard, to respond with incredulity...
Speaking to students at Depauw University in Indiana, Cameron also said he saw "trouble ahead" for the euro, the Telegraph reported.
He said: "It is not working as it was intended. Some countries have seen decades of lost growth. Those countries have a single currency but they don't have a single fiscal system, a fiscal tax system. It creates bigger differences.
"You in the United States have ways to make sure that if you have a bad year you pay less in taxes and offset federal programmes. There are no such arrangements in Europe."
Cameron's speaking engagement came as it emerged his former chancellor has earned more than £500,000 from lectures and appearances since being sacked by Theresa May.
The latest update of George Osborne's entry in Parliament's register of MPs' interests shows he expects £85,396.24 from Citi for two speeches, £34,109.14 from BlackRock Financial and £68,125.35 from Centerbridge Partners.
In November he registered earnings of more than £320,000 since leaving Number 11.
Popular in the Community