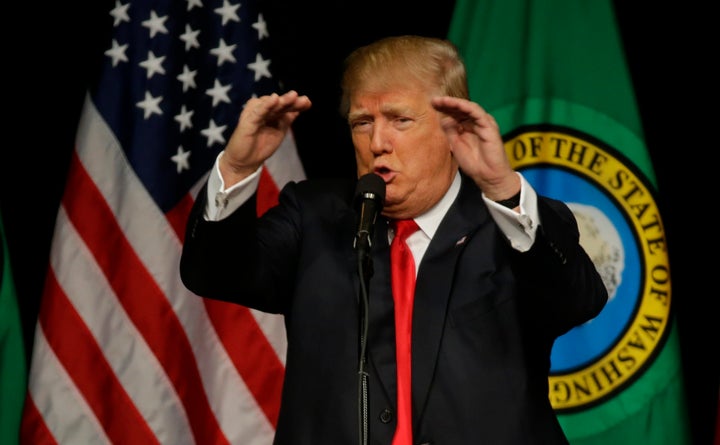 David Cameron has renewed his attack on Donald Trump's call to ban Muslims from entering the United States.
When asked about Trump's latest remarks, No.10 Downing Street said the Prime Minister still opposed any blanket travel restrictions based on Islamic faith.
Cameron has described Trump's plan as "stupid" and "divisive and wrong" in the past, and refused to retract his remarks on a visit by President Obama to the UK last month.
On Tuesday, the Prime Minister's spokesman was asked to respond to Trump's claim that the Muslim Mayor of London could actually be allowed to travel to the US.
"The Prime Minister's comments on Donald Trump are on the record," the spokesman said.
"He's made it clear he doesn't agree with Trump's comments about banning Muslims from entering the US.
"The PM is proud of representing a country which is one of the most successful multi-racial, multi-faith, multi-ethnic countries in the world."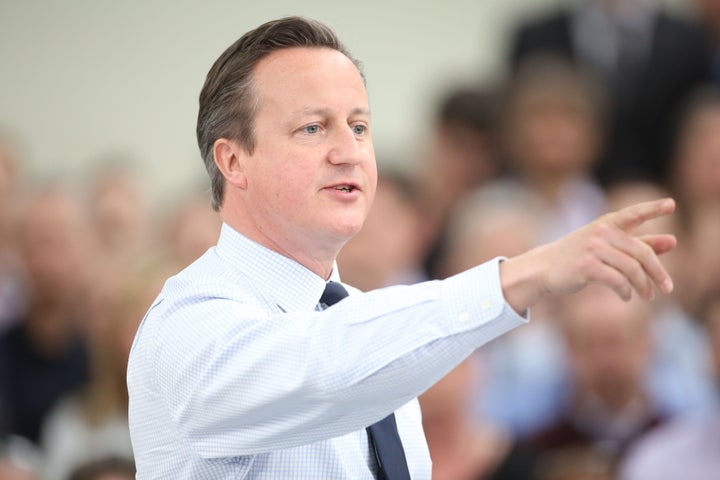 Khan won 1.3m votes last week, the largest personal mandate of any British politician in history, as he swept to power at City Hall.
Trump told the New York Times that he was "happy" to see Khan elected as the first Muslim mayor of any European Union capital.
Asked how his proposed ban would affect Khan, Trump told the paper: "There will always be exceptions".
"I was happy to see that," Trump said of Mr. Khan's election. "I think it's a very good thing, and I hope he does a very good job because frankly that would be very, very good."
Asked why, Trump said, "Because I think if he does a great job, it will really — you lead by example, always lead by example. If he does a good job and frankly if he does a great job, that would be a terrific thing."
But Khan hit back, declaring "this isn't just about me - it's about my friends, my family and everyone who comes from a background similar to mine, anywhere in the world".
"Donald Trump's ignorant view of Islam could make both our countries less safe - it risks alienating mainstream Muslims around the world and plays into the hands of the extremists," he said.
"Donald Trump and those around him think that western liberal values are incompatible with mainstream Islam - London has proved him wrong."
The tycoon, who is now all but certain to be the Republican nominee in this year's Presidential elections, sparked global outrage when he called for a travel ban in the wake of the Paris terror attacks last year.
After Trump knocked out his rivals for the Republican candidacy, Cameron said he 'deserves respect' but refused to back down from his previous criticisms.
Trump has in the past said that some Middle East leaders would also be exempt from his travel ban and even suggested he would make exceptions for 'sporting events'.
But Britons were not slow to criticise his latest overtures to the new Mayor of London.
Popular in the Community