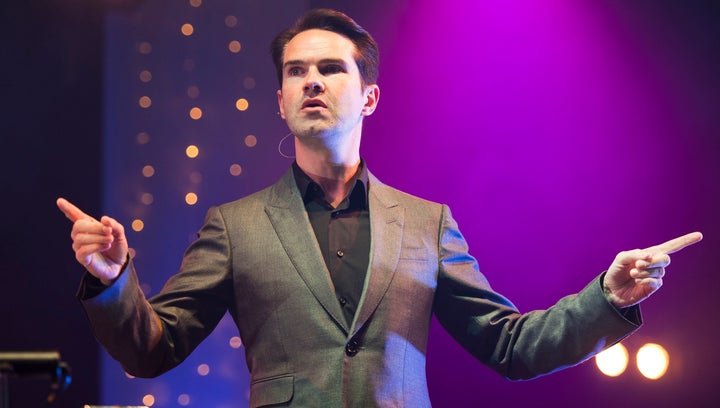 The comedian, whom the PM criticised back in 2012 for using a "completely wrong" scheme to legally lower his tax bill, has seemingly relished the prime minister now being accused of the same thing.
Carr hit back at Cameron's address to Parliament earlier today, in which he defended himself over stakes he had in his late father's offshore investment fund.
MPs heard Cameron praise Carr for changing his financial arrangements after the original furore four years ago, saying today: "I pay tribute to him for doing that."
But Carr couldn't resist poking fun at the prime minister for his mention in the anticipated speech made today.
Carr had spoken out last week about his previous criticism from Cameron, using the same words used to describe his tax affairs to comment on the news implicating the PM in the so-called 'Panama papers' leak.
Cameron came under fire eight after The Guardian reported his late farther had set up a company run from the Bahamas that avoided paying tax in the UK.
Writing for HuffPost UK last week, Phillips said Cameron had used "privilege rather than brains" to become prime minister and should not get praise for simply paying taxes.
"David Cameron pays his taxes. What does he want, a round of applause? Tory MPs in defence of their premier last night took to Twitter to almost congratulate a man for saying he pays tax. What a guy, what a hero," she said.