The 49-year-old TV presenter shared a photo of herself standing with her arms in the air on Tuesday 11 July and wrote: "Ok, so take note of how many girls take bikini shots with their arms in the air (it's to make our tummies look better).
"After three kids, my tummy looks like a Shar-Pei puppy - swipe left to see."
Click the arrow on the right-hand side of the photo below to see the "mummy tummy" photo McCall posted.
McCall continued: "My daughter is holding [my tummy]. It's one of her fave things - my rolls - she's helped me love them too.
"Striving to be the best I can be, but love who I am now."
She used the hashtags #fitness #motivation and #mummytummy.
The second photo McCall uploaded on the post showed her tummy as she was sat down, with her daughter holding it.
McCall, who is mum to Holly, 15, Tilly, 13, and Chester, 10, with her husband Matthew Robertson, was praised by her Instagram followers for sharing the body positive shot.
"Thanks for sharing this Davina," one person wrote. "Those rolls tell a precious story with precious memories so yes you should be proud of them."
Another mum commented: "OMG I love this! Mum tums are the best; no matter how many rolls there are - and your body is amazing."
And one person also wrote: "Love what and who you represent Davina, you are one amazing lady. You work hard on your body and it pays off."
McCall is one of many celebrity mums who has openly spoken about their body after giving birth.
Stacey Soloman said she learned to love her body after giving birth to her first child because of how amazed she was at the little boy she created.
Rebekah Vardy blogged on HuffPost UK about how her body changed during all her pregnancies, writing: "Whether you've had a baby or not, there's no shame in cellulite, a few jiggly bits, stretch marks or having some junk in your trunk.
"Striving for a fake perfection makes you miserable. Learn to love who you are, there is no 'normal', every body is different but your body is your body, you should never wish to be or compare yourself to someone else."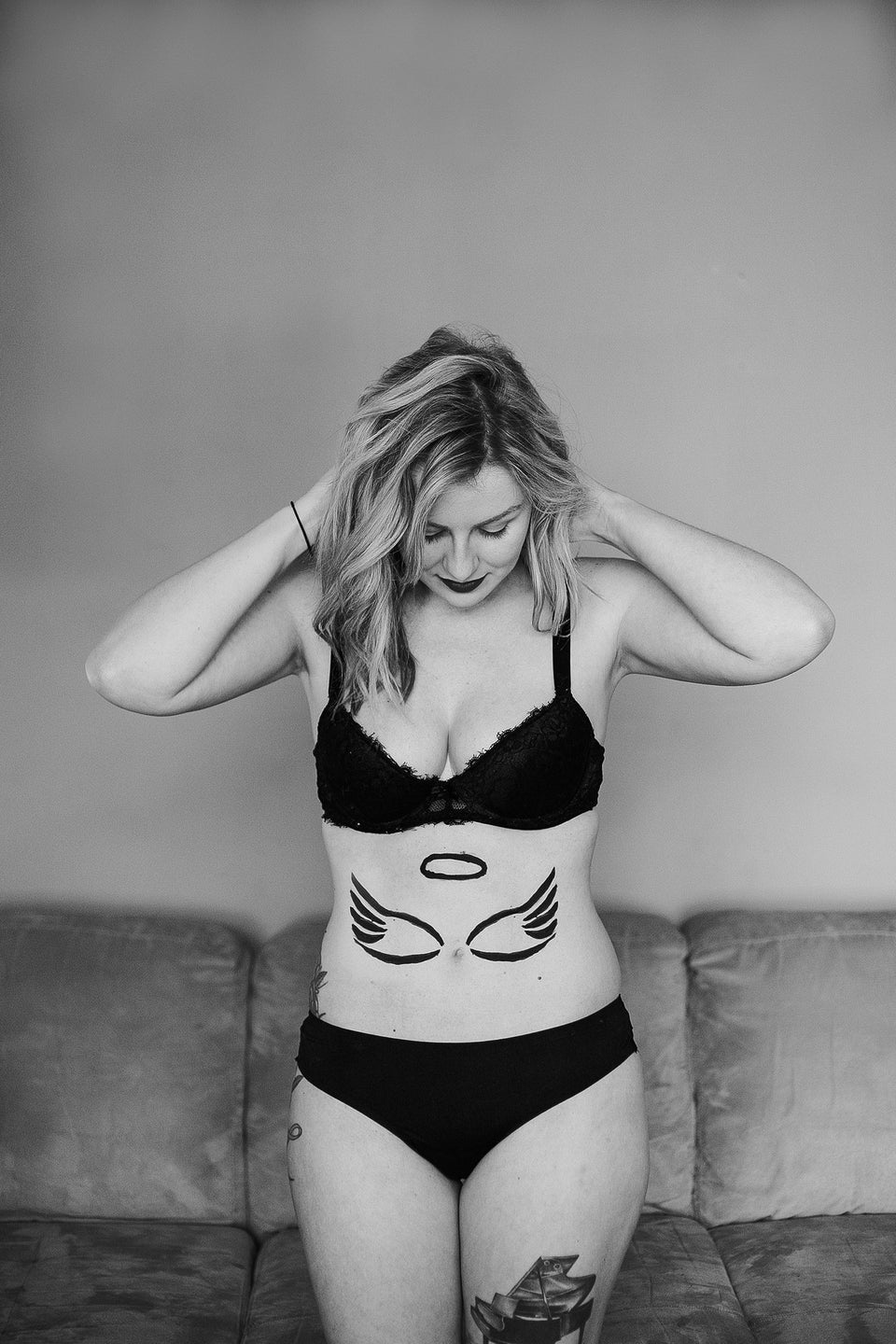 10 Photos Celebrating Mums' Post-Baby Bodies