David Miliband thinks refugee camps should close in favour of wealthy nations accepting the most vulnerable 10% of the world's 60 million refugees.
The former foreign secretary-turned-NGO chief has called for major reform of humanitarian institutions that were "designed for yesterday's problems not tomorrow's".
Miliband thinks wealthy nations should also economically support poorer countries to help integrate new arrivals as full-time residents.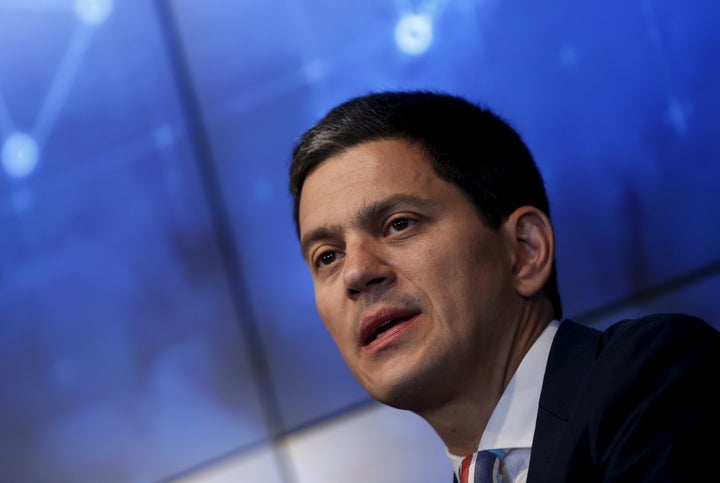 Referring to the case of Dadaab, the world's biggest refugee camp, which houses 330,000 Somalians in Kenya, just across the border from their home country, Miliband called for a "new deal" for poorer countries that host refugees.
He told The Guardian: "The new bargain is that a small number of people – probably up to 10% of refugees, the most vulnerable - are relocated to the richer countries to the west and elsewhere because of their medical needs because they're orphans etc.
"But then, [for] the large majority of people, the only real hope for them is to become productive residents of the countries that they've fled to."
Miliband acknowledged that was a "massive call" on the countries concerned, but said that if the international community helped them improve their economies, it becomes a chance to avoid the existence of places like the Dadaab camp.
Miliband, who has led US NGO the International Rescue Committee since 2013, said that the British public must accept refugees or suffer the consequences.
"Either refugees come to Europe in a disorderly, illegal and dangerous way, or they come to Europe in an orderly, legal and organised fashion," he told The Guardian.
"The latter is far, far preferable because the sight of thousands of people dying in the Mediterranean is something that I think appals everyone, and what people in Britain want to see is compassion but also competence."
Miliband backed Angela Merkel's policy of opening Germany's doors to migrants saying that camp-based "temporary relief" is not the way of the future.
The solution, he said, was to get refugees back into work, their children into education and "make them part of society as residents".