No one could accuse Davina McCall of not getting stuck into her job, and she did just that - literally - during this year's 'Stand Up To Cancer' fundraiser.
In what we're assuming is a TV first, the presenter performed a rectal examination during Friday night's Channel 4 special to show viewers that it could save their life.
Thankfully, it was on a very non-human bottom, but anyone tuning in at that point could easily have thought otherwise.
Unsurprisingly, Twitter couldn't quite handle the sight of Davina with her finger up a bum despite Channel 4's assurance that it was a "mechanical rectum".
"Can't stress enought that this is a mechanical rectum and needn't cause any offcent... @davina's good at this. #StandUpToCancer," they tweeted.
Nevertheless, viewers still wanted to air their thoughts on the matter...
More than £15 million was raised during Friday night's fundraiser. To do your bit and donate to this year's campaign, visit www.standuptocancer.org.uk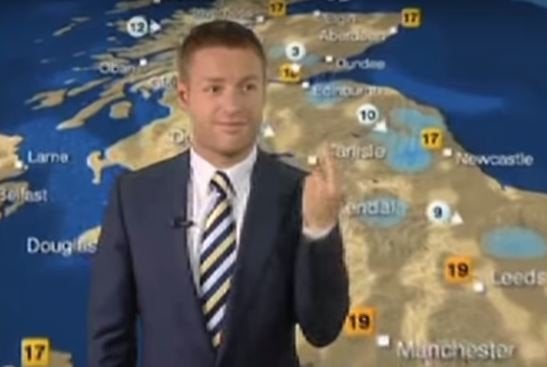 14 Live TV Gaffes We'll Never Tire Of Watching