Jack Whitehall has already revealed that he has long sported an enormous crush on his 'Decline and Fall' co-star, Eva Longoria, and last night viewers were treated to the fruits of this chemistry in the first episode of the comedy, adapted from one of Evelyn Waugh's earliest book.
In the three-parter, which began last night, Jack plays Paul Pennyfeather, a hapless student, thrown out of Oxford and forced to teach in a Welsh school. In a similar vein to his character in 'Bad Education', Jack's character is at the mercy of the students, his teaching colleagues, and then his hard-to-hide admiration for one student's mother, Margot Beste-Chetwynde, played by the irresistible Eva Longoria.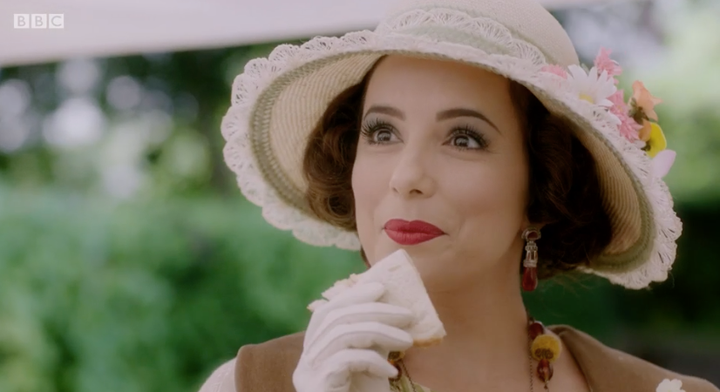 Jack told the Sun: "It was amazing. It was like what was happening on set as actors was the exact same as the story — she kind of seduces me and I'm like the doe-eyed little boy who thinks she's the best thing since sliced bread."
Eva made her name in the hit comedy drama 'Desperate Housewives' and Jack revealed that he used to tune in every week just to catch a glimpse of his favourite screen lady. Not in his wildest imagination did he think he'd end up playing her lover on screen.
"It was quite weird that I was doing this show with her and, yes, it was hard to control myself.
"I had a few moments where I kind of geeked out about her."
In the 1928 setting of the story, from the moment Pennyfeather lays eyes on her, it's clear his fate is sealed. "How beautiful," he laments. "Isn't he?" agrees his colleague Grimes (Douglas Hodge), although it seems he's actually admiring the taxi-driver.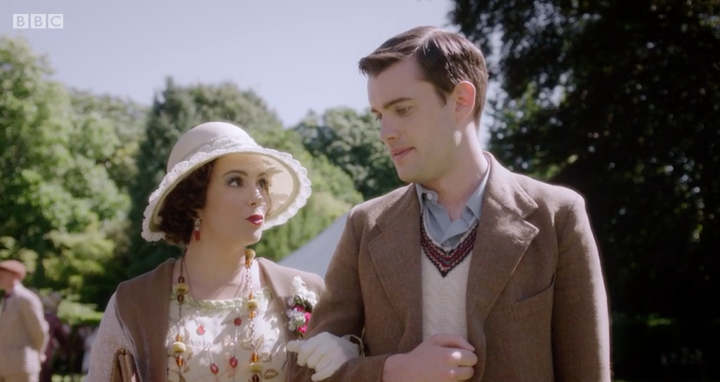 Pennyfeather's surely-doomed admiration is just one of the delights of this comedy, deceptively light, deeply satirical, surprisingly contemporary and peppered by a star cast. Alongside the perfectly-cast Jack Whitehall is David 'Poirot' Suchet, camping it up in high style as his headmaster Dr Fagan, and Douglas Hodge, scene-stealing at every opportunity as leering teacher, Grimes, casting his eye over many an unsuspecting male subject, and earning credibility for a leg lost, apparently at Gallipoli, but in fact in a tram incident - "drink was involved".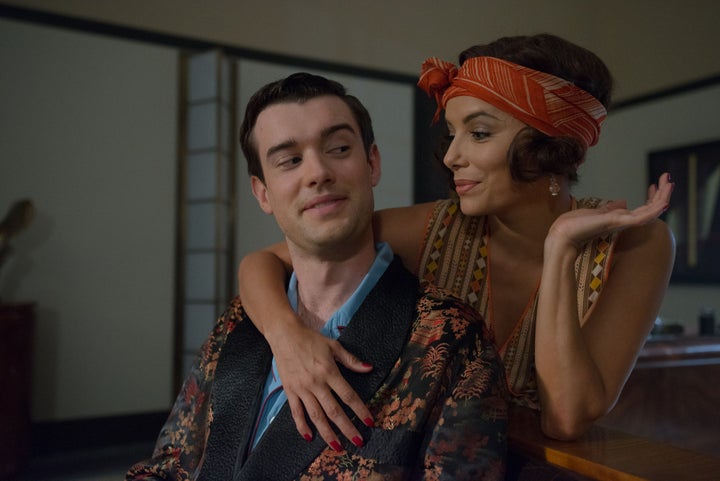 It's great stuff. Do tune in for what was clearly as fun to make as to watch. No wonder even Eva Longoria couldn't resist. And despite their screen chemistry, it seems Jack - who is happily ensconced with girlfriend, 'Humans' actress Gemma Chan - is reconciled to the fact that his life and that of Eva are very different:
"One weekend we ­finished on set and she jetted off to America to do a speech at Hillary Clintons' Democratic convention on the same weekend I went to do a voiceover for Asda."
Catch up with 'Decline and Fall' on BBCiPlayer.