Everyone loves to see Derren Brown work his magic and mess with people's minds, and his latest venture involves a new ride at Thorpe Park and a terrifying prank to go along with it.
To "test" one of the components of his new ride, Derren sent a demonic four-legged creature to terrorise a few members of Thorpe Park staff - because it's important to check these things.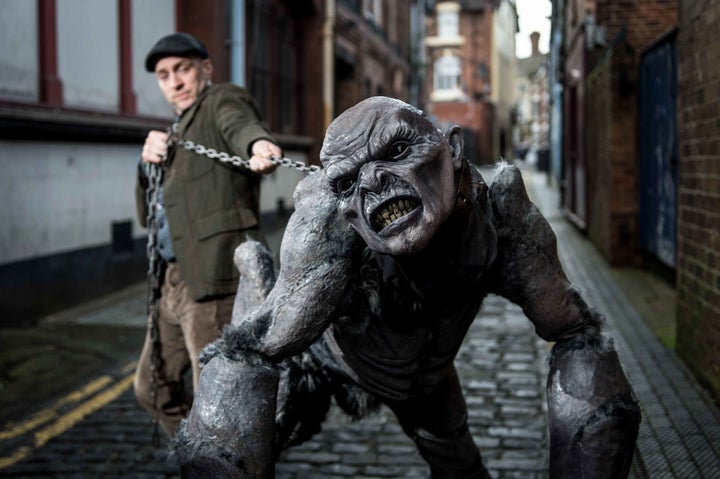 "I am excited to reveal another glimpse into my new attraction, giving the first look behind the doors of the Ghost Train," Derren said.
"Over the last few weeks I have been testing out the components of the attraction and decided to run scare tests with my demon creature on the Thorpe Park staff - the reactions were hilarious and very encouraging.
"Passengers aboard the Ghost Train will experience a pretty extraordinary combination of next generation technology, grand illusion, special effects and live action, completely unlike anything they will have seen before."
The ride will have various different journeys and two possible endings, so that "whilst guests may share their journey with others, each experience will be an individual one".
Derren Brown's Ghost Train arrives at Thorpe Park on 6 May.