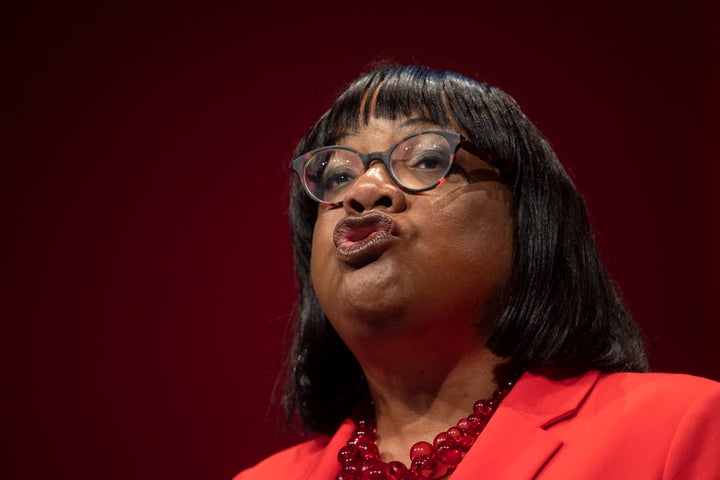 A senior Jeremy Corbyn ally has suggested a minority Labour government could be propped up by sacked Tory rebels seeking avert a no-deal Brexit under Boris Johnson.
Diane Abbott said she believed Labour could win a majority in the next election but did not rule out deals with either the SNP or pro-EU Tories if it ends up in minority government.
The shadow home secretary said Liberal Democrat leader Jo Swinson had "made it pretty clear" that she did not want to do a deal with Labour.
But asked during an interview with Guardian editor Kath Viner whether Labour could "work with" pro-EU Tory rebels, Abbott said: "Parliament is a funny place, events are fast moving, so we'll see what happens in the end.
"I think anybody who's paid any attention to the Brexit issue knows that no-deal Brexit is like jumping off a cliff.
"And when it comes to it we'll see what the expelled Tories are going to do."
However, one source close to the rebels said they "genuinely cannot imagine that" with Corbyn as PM.
But the source suggested a "neutral-ish" Labour figure like Hilary Benn, Harriet Harman or Margaret Beckett might command the sacked Tories' support.
"If Boris tried to break the law, an emergency government may be needed," the source said. "But it cannot and will not be led by Corbyn - the ex-Tory rebels simply won't support it. The sooner Labour realise that the better."
Abbott meanwhile also refused to rule out some kind of deal with the SNP, which will be hoping to win dozens of seats in Scotland and has already been working closely with Labour to block no deal on October 31.
"I think that Labour is campaigning to win in Scotland," Abbott said.
"We don't want to talk about possible coalition, we want to talk about the next general election and winning the next general election.
'Invited on Strictly'

In a quickfire round of questions Abbott was asked by Viner which television show she preferred - Strictly Come Dancing or I'm A Celebrity...

She picked Strictly and even revealed that BBC bosses had once asked her to follow in the footsteps of her Labour colleague Ed Balls by dancing on the show.

"I have been asked and I've said no," Abbott said.
In a wide-ranging interview, Abbott also issued a plea to Labour policy chief Andrew Fisher to reconsider his decision to quit the party over a "lack of professionalism, competence and human decency" among Corbyn's leadership team.
"He was the last remaining member of Jeremy's leadership campaign," Abbott said.
"He's very good at what he does.
"He was the architect of the 2017 manifesto. And he's actually a... close friend of Jeremy.
"And what I would say is that I think Andrew is an asset to the labour movement. I want to say that even at this late stage, he should reconsider his resignation."
Taking on trolls
Abbott also called for Facebook and Twitter to end anonymity for online trolls in efforts to curb abuse.
The shadow home secretary is parliament's most abused MP online, according to Amnesty International research.
And she said trolls were getting away with genuine crimes by hiding behind anonymity.
"Those people - Twitter, Facebook, the Guardian, should have the name and the contact info for the people who are posting," she said.
"Because I've found when we've contacted the police - we have had horrible, horrible, violent threats... But when we try and chase up the people, we find we can't find them, they're coming from somewhere abroad.
"So I feel very strongly about this anonymity thing.
"It's anonymity in my view, and the ease of doing it online, which has led to the rise in abuse."