Warning: some readers may find the below video and images distressing
A powerful film is sending a chilling reminder that domestic abuse can happen to any woman, at any point in her lifetime.
As many as 1 in 5 women accessing domestic abuse services have been experiencing abuse for more than 10 years, the charity revealed.
One in four women will experience domestic abuse and two women in the UK are killed by a current or ex-partner every single week - and, frankly, we're at crisis point.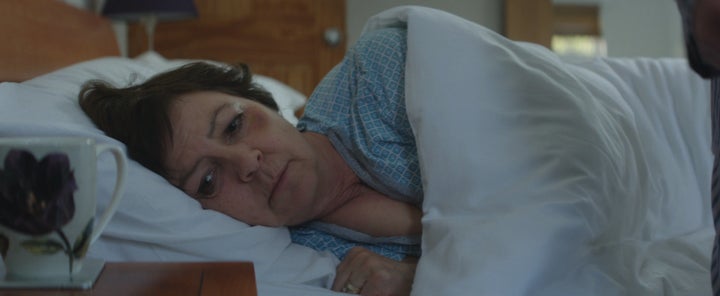 That's why Women's Aid has teamed up with Ridley Scott Productions to produce a short film about older women and domestic abuse.
The film, which stars Tessa Peake-Jones, tells the heartbreaking story of an older woman in an abusive relationship.
The film also stars Phil Davis as Peake-Jones' abusive husband and Anne-Marie Duff, as their daughter.
During the film Duff visits with the couple's young grandchildren for lunch. It is a comfortable, middle-class home - not the type of environment typically believed to be abusive.
Women's Aid has found in its 40 years of experience that older women often do not access support or ask for help, despite domestic abuse happening to women of all ages.
Peake-Jones, best known for her role in Only Fools And Horses, said: "I am proud to be raising awareness about domestic abuse affecting older women.
"Older women are often invisible in many spheres of life, and it can be all too easy to not see what is really going on.
"I want to give these women a voice: to show them that they are not alone, that they deserve help if they are experiencing domestic abuse."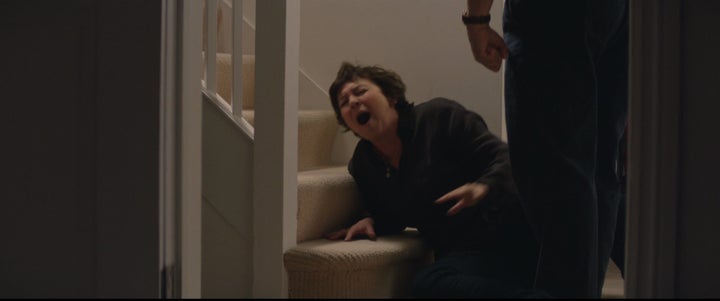 Polly Neate, chief executive of Women's Aid, said in a statement: "The film is a stark reminder that even those closest to a woman who is being abused may not know what goes on behind closed doors.
"Any woman, of any age, can be forced to live in the invisible prison of domestic abuse - including those with adult children and grandchildren. Victim stereotypes are simply not relevant to our understanding of domestic abuse.
"We want to send a clear message to all older women experiencing abuse: Women's Aid is here for you. We will help you."
Speaking about the film, she added: "It has been a privilege to work with incredible actors and filmmakers to create this vital piece of work. Thank you all."
Director Paul Andrew Williams said: "Since learning more about the horrific, all-too common problem of domestic violence whilst working Murdered by my Boyfriend, I felt that now, more than ever, we need to highlight the problem that many women face today.
"Whilst funding is being cut and important organisations are being forced to restrict the help they can offer vulnerable women, now is the time to raise awareness and show that there are people out there, like Women's Aid who can help."
Useful contact numbers

Refuge - Domestic violence help for women and children - 0808 2000 247
Women's Aid - support for abused women and children – or call the National Domestic Violence Helpline, run by Women's Aid and Refuge, on 0808 2000 247
Broken Rainbow - The LGBT domestic violence charity - 0845 2 60 55 60

Men's Advice Line for advice and support for men experiencing domestic violence and abuse - 0808 801 0327