Dominic Cummings, the prime minister's chief adviser, is self-isolating at home after experiencing coronavirus symptoms.
He is the latest senior figure in government to be affected by the pandemic, after Boris Johnson and Matt Hancock both tested positive.
England's chief medical officer, Chris Whitty, also self-isolating with symptoms.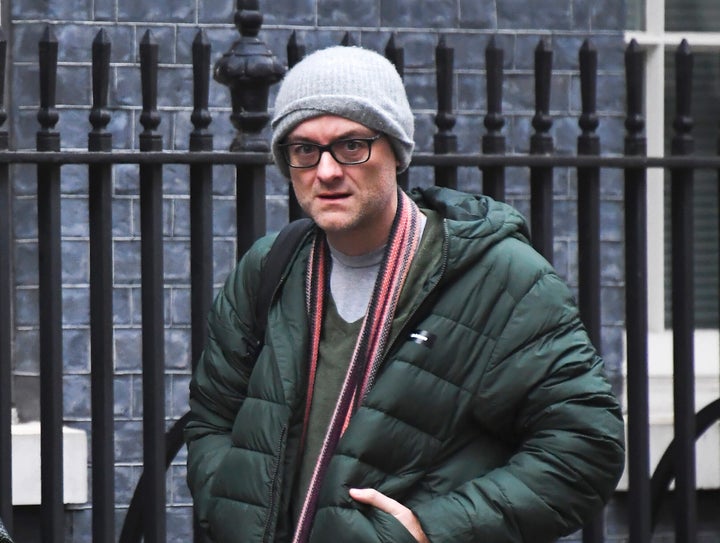 Scottish secretary Alister Jack has also announced he was following guidance and self-isolating after developing mild symptoms, although he has not been tested.
Alok Sharma, the business secretary, has insisted there were "no gaps in government".
On Saturday he said the prime minister was still "leading the response from the front" – behind closed doors.
Cummings was last seen in public on Friday, running out of Downing Street, shortly after the PM's positive status was confirmed.
Johnson has said the UK will get through the coronavirus crisis "together" after Britons were warned restrictions on their lives may last for at least six months.
The prime minister issued the words of encouragement, praising the 750,000 volunteers who have offered to assist the NHS.
On Sunday, England's deputy chief medical officer Dr Jenny Harries said the nation will not be in "complete lockdown" for half a year but said social distancing measures will be lifted gradually.
Harries said the three-week reviews on the measures to slow the disease's spread are likely to continue for six months and their success would be judged on slowing its rate.
A sudden lifting, she said, could see the nation's sacrifices "wasted" with another spike in deaths, which have reached 1,228.
"We need to keep that lid on and then gradually we will be able to hopefully adjust some of the social distancing measures and gradually get us all back to normal," she said.