Donald Trump seemed to ignore Angela Merkel's suggestion they shake hands, in an incredibly awkward moment during their first meeting.
The German chancellor was sitting stiffly with the president before a group of photographers in the White House on Friday.
When the snappers clamoured for the pair to shake hands, Merkel - who rarely speaks English in public - asked Trump if he wanted to do this.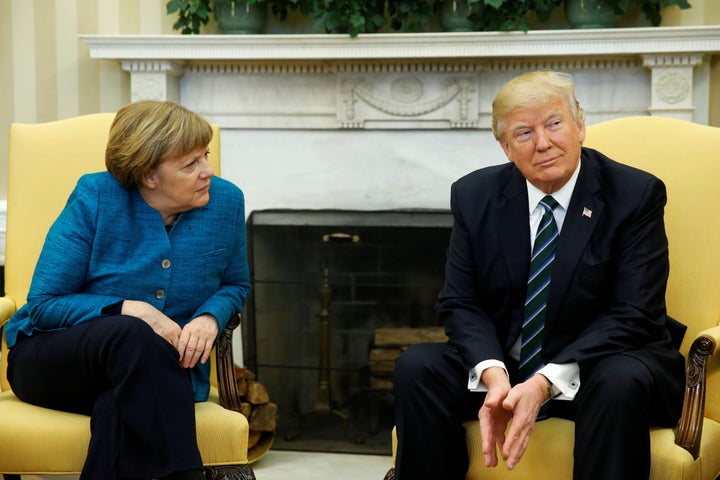 Looking like he would rather be anywhere else and looking away from her, Trump either did not hear or chose to ignore her.
Merkel leaned back in her seat and pulled an awkward face.
The meeting was destined to be awkward. Merkel's welcoming approach to refugees has been the exact opposite of Trump's approach, who has ordered two travel bans from Muslim countries in his short presidency, both thrown out by the courts.
When he was elected in November, Merkel warned him his relationship with Germany would only succeed if he upheld "the dignity of man, independent of origin".
Just before the handshake-that-wasn't moment, Merkel answered questions in German, saying their talks were "very good" and it had been a "good opportunity".
Trump was similarly brief, saying the talks were good and they had talked about "many things".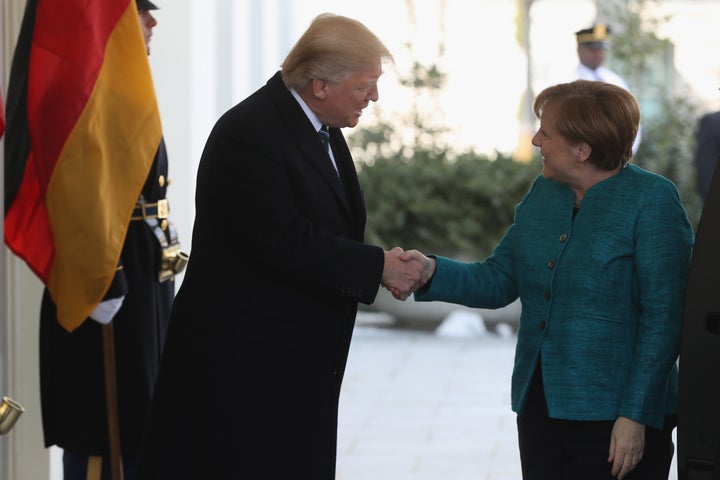 The pair did shake hands when they first met earlier on Friday and there was speculation they fell out at some point after that.
"At least we have something in commons perhaps," Trump said to laughter in the room. Merkel looked stunned.